I was just getting bored this weekend so thought of creating this makeup look. This is the first time I ever tried ombre lips and I am happy that the look turned out well (at least I think so :)). 'Ombre' means fade so in ombre lips two or more shades fade into one another. Usually, in ombre lips the dark shade is all around the edges but for this look, I just kept it limited to the corners of the lips and applied the lighter shade at the center. The most important part while doing ombre lips is the blending part, and for that purpose, it is better to use a lip brush so that hard lines, where the two lipsticks meet each other, are not visible. But yes if your lipsticks are easy to blend this is not much of a concern.
I do not wear dark lips often but I really like the outcome of this fading-shading so I think this can be easily worn at night parties or weddings. To balance the look, I kept the eyes little neutral- metallic copper at the center of the lid and matte dark brown eyeshadow at the outer corners. Here is the breakup of the entire look:
Base Makeup- I started off with clean and moisturized skin. You know I am using Elcuent skin care products these days. I have already reviewed the Elucent anti ageing cleanser and you will soon see the review of Elucent anti ageing day moisturizer as well. To start with the base makeup I applied a thin layer of Maybelline fit me foundation (warm n*de shade) using the Real techniques miracle complexion sponge. For the concealing part, I used MAC pro long wear concealer in shade NC42 , and set the foundation & concealer using L'Oreal mat magique powder (shade N6).
Eye Makeup- To complement the ombre lips, I decided to go for shades of brown for the eyes. On the center of the eyelid, I used metallic copper from Revlon blissful girl palette and on the outer corners 'Rodeo ready' and 'Western Diva' from Zoeva Rodeo Belle Eyeshadow palette. Since I was using brown shades for the eyes so I kept the eyeliner bold- used Innisfree Eco Lasting Eyeliner. Finally, I applied Elizabeth Arden grand entrance mascara to lift up the eyelashes and defined the brows using Luscious perfect brows tool kit.
Lips & Cheeks- Here comes the center of attraction- 'Ombre Lips'! For the outer corners, I went with L'Oreal Paris color riche moist matte lipstick in shade Arabian Nights and at the center, I applied Sugar Cosmetics Breaking Bare lipstick. Both the lipsticks were easy to blend so I did not have to do a lot of effort in creating the fading effect. And then I contoured and highlighted my face using Sleep makeup face contour kit and applied some Wet n Wild blush in shade heather silk.
So that was all about today's look. Hope you will like it.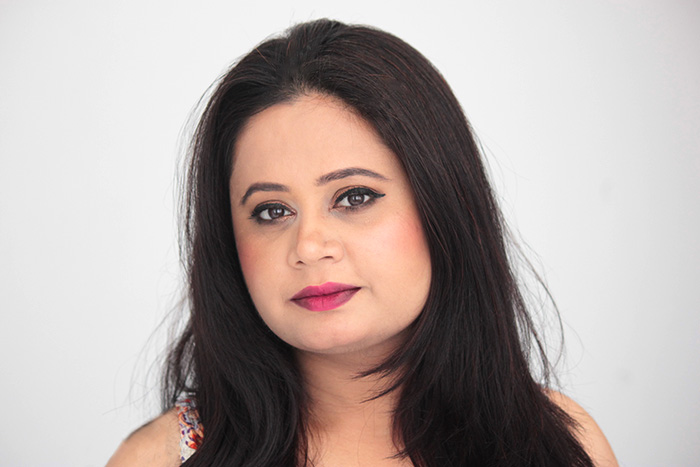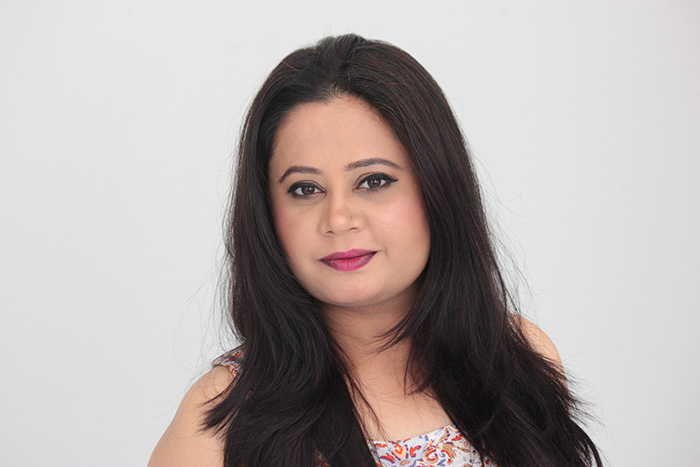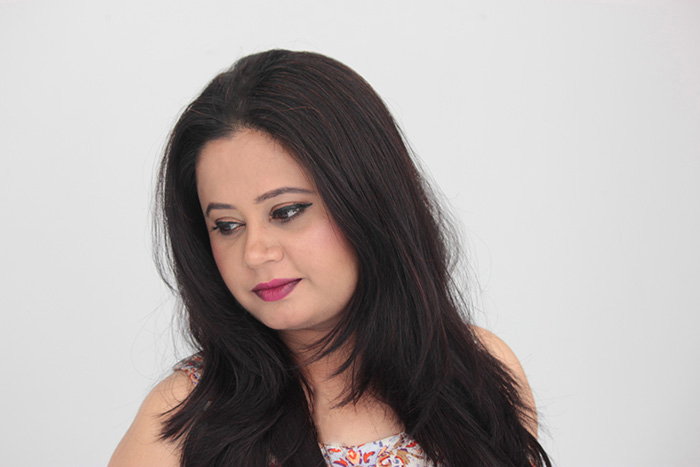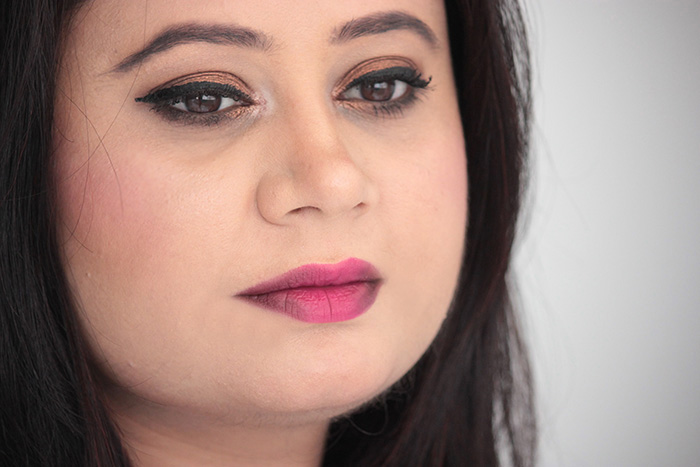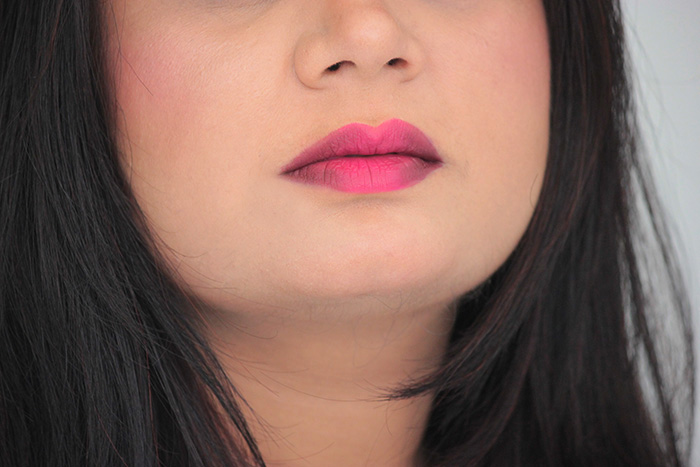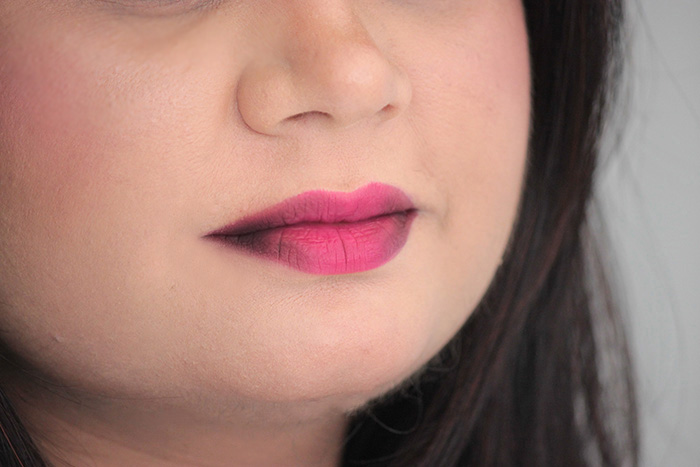 You might also like reading these related topics:
Makeup Look-Dark Lipstick That Creates A Bold Look
Makeup Look-Peacock Eyes With Rosy Pink Lips
Makeup Look-Matte Brown Eyes With Muted Lips
Makeup Look-Blue Eyes With Contrasting Fuchsia Lips
Indian Festival Makeup Look #1 –Metallic Eyes With Bright Red Lips
Indian Festival Makeup Look #2–Fuchsia Lips With Hint Of Blue On Eyes
Indian Festival Makeup Look #3-Bright Green Eyes With Soft Pink Lips
Indian Festival Makeup Look #4- Golden Eyes With Violet Lips
Indian Festival Makeup Look #5- Brown Smokey Eyes With Natural Lips
Makeup Look-No Base Just Eyes And Lips
Makeup Look-Bold Red Lips With Black Smokey Eyes
Makeup Look-Casual Daily Wear With Winged Eye Liner
Makeup Look: Go Glossy Using L'Oreal Paris Cannes Collection
Makeup Look: Soft and Warm Budgetary Fresher Party Look
Makeup Look: Blue Eyes With Pink Lips
Makeup Look: Black Smokey Eyes With Fuchsia Lips
Makeup Look: Metallic Grey Smokey Eyes With Orange Lips