Hope you are having a good time enjoying the festivities. It is just the beginning of festive season, and I am already in a full-fledged festival mood. Yesterday, I went out for some ethnic shopping but came home with more cosmetics than apparels – the after effect of being a blogger. I bought some Clinique skin care products, lots of colorful makeup and couple of novels (I am a huge fan of Barbara Taylor so bought some of her books). Well, the upside of that is I will get to have one more shopping spree this weekend. And, hopefully I will buy the necessities this time. If you read my blog regularly, you must know that 2 of my first cousins are getting married in November. In such close marriages you ought to shop a lot, so I need to buy ethnic wear along with jewelry and some pairs of glittery footwear. I have already bought the makeup, so hopefully I will not need to buy more of it. But who knows, if I buy some unique colors in ethnic wear I will again have to buy more makeup. But I will wait eagerly for that to happen.
Well, coming to today's post I did this natural looking makeup. I have already done four colorful makeup looks so I wanted to do something different this time which made me create this look. Being an eye makeup enthusiast, I could not tone down my eyes for this look either. I did heavy eye makeup with brown and black eye shadows so that it balances the overall muted look. And, you know what whenever you go for smokey eye look, make sure you enhance its beauty with a pair of falsies. False eye lashes lift up the look instantly, making your eyes stand out and look more attractive.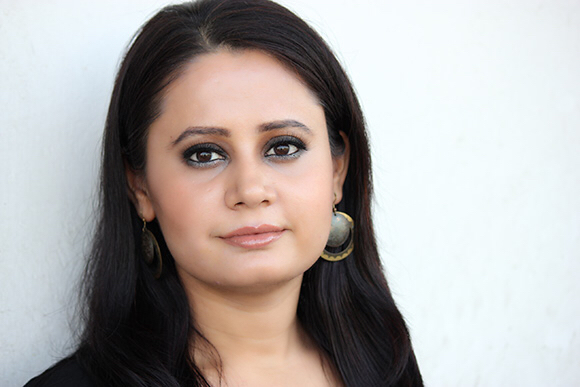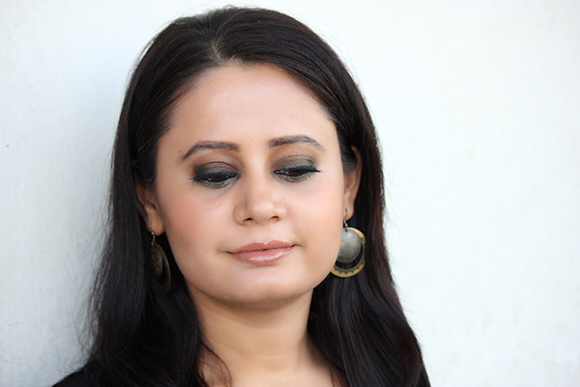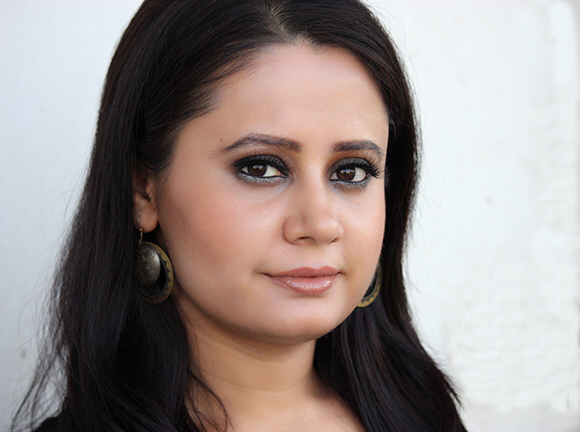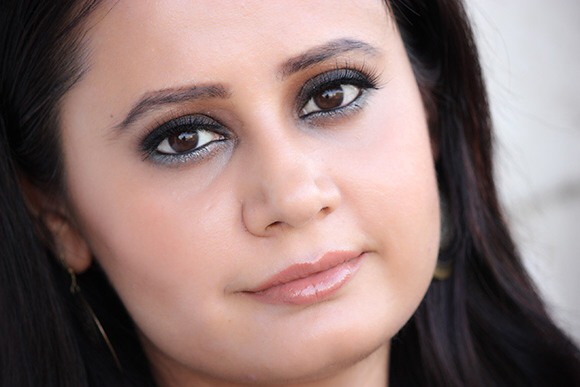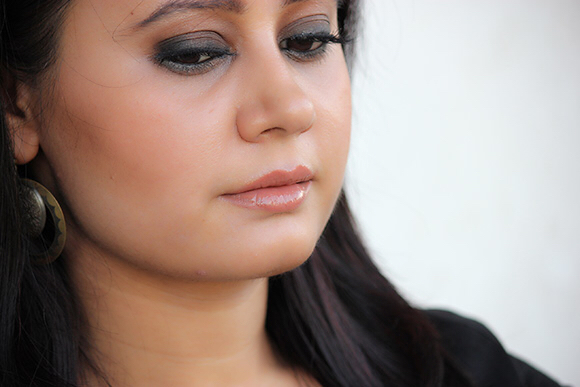 For this look, I did not use foundation but a CC cream. For smokey eyes I used Western diva and rodeo ready shades from Zoeva palette. Both are variants of brown, but western diva has shimmer which makes it appropriate for festive look. The black matter eye shadow that I used is from Revlon blissful girl palette. I believe if you are into smokey eyes you should have some really good matte collection as it enhances the look manifolds. Well, I used faces magneteyes kajal on my waterline, and smudged it to remove harsh lines. Finally, curled the lashes using Lakme eyeconic mascara and smoothened under eye area using Makeup revolution concealer. On my lips it is, Lakme 9to5 lip liner in beige pink topped up with a sheer lip gloss. For cheeks, I have used LÓreal true match blush in shade honey and sleek makeup contouring kit. Finally, set everything in place using LÓreal Paris mat magique powder in shade N6.
This is my last festival look of this season. Hope you enjoyed the series !
You might also like reading these related topics:
Indian Festival Makeup Look #1 –Metallic Eyes With Bright Red Lips
Indian Festival Makeup Look #2–Fuchsia Lips With Hint Of Blue On Eyes
Indian Festival Makeup Look #3-Bright Green Eyes With Soft Pink Lips
Indian Festival Makeup Look #4- Golden Eyes With Violet Lips
Makeup Look-No Base Just Eyes And Lips
Makeup Look-Bold Red Lips With Black Smokey Eyes
Makeup Look-Casual Daily Wear With Winged Eye Liner
Makeup Look: Go Glossy Using L'Oreal Paris Cannes Collection
Makeup Look: Go Matte Using L'Oreal Paris Cannes Collection
Makeup Look: Soft and Warm Budgetary Fresher Party Look
Makeup Look: Blue Eyes With Pink Lips
Makeup Look: Black Smokey Eyes With Fuchsia Lips
Makeup Look: Metallic Grey Smokey Eyes With Orange Lips