Hi Everyone,
For last few days, I was thinking of a makeup look that goes well with yellow saree. Yes, there is a family function coming up, and I am planning to wear yellow saree for that occasion but slightly ambivalent about the makeup. I love black eyes so was thinking something along those lines. I definitely want to go for black eyes but little confused about the lipstick shade. I know bold lips do not go perfectly with bold eyes, but I wanted to be adventurous so, for this experiment, applied a bright red lipstick. To tone down the lip look, I used the tissue paper technique and gave it matte effect. Next experiment would be with n*de lips, who knows I may find the perfect look for my favourite yellow saree ! 😉
On my eyes, I have just two shades – one for the transition and another black (matte) eye shadow on the outer corner and the crease. I created a cut crease smokey eye look, and finished it up with a pair of false eye lashes. I wanted to intensify the outer lashes only so have used them from outer corner to center of the lid. It gives a fuller look in that area, and amplifies the smokey effect. Finsihed up the eye makeup using Oriflame the one mascara and Maybelline colossal liner.
For the base, I did not use many products except L'oreal infalliable foundation and then covergirl pressing powder. This powder controls oil and prevents the makeup from melting down or becoming too shiny. I have also used Sleek Makeup face contouring kit below the cheeks, on the jaw line and on nose edges. I bought this contouring just few days back and already liking it. Any ways its review will be up soon.
On my lips you see, Revlon super lustrous lipstick in mulled wine shade. To give a blackish red look, I have used Revlon blackberry lip liner underneath.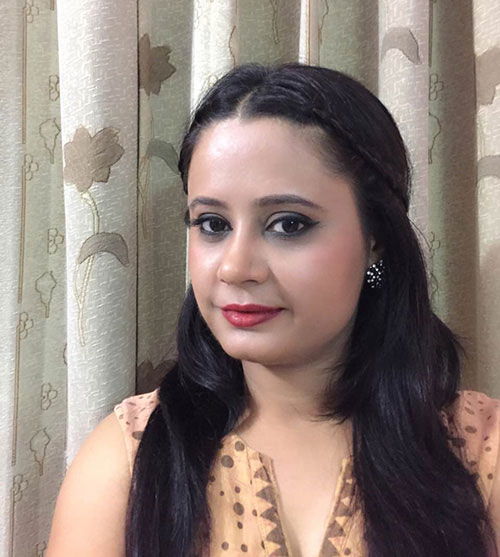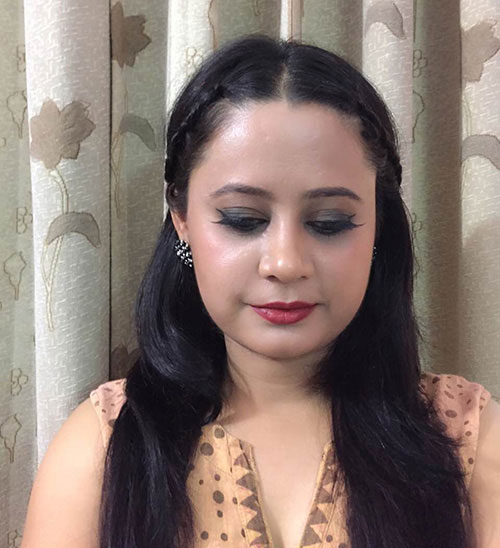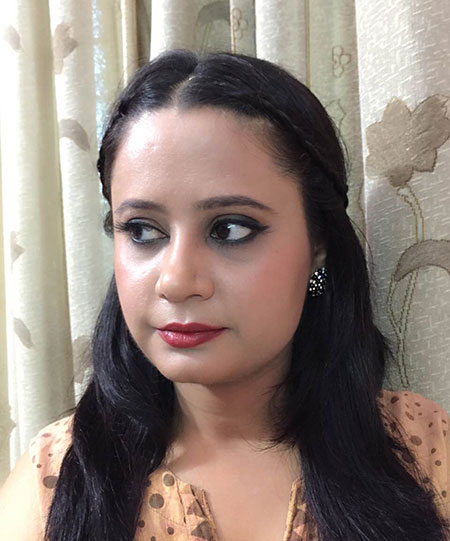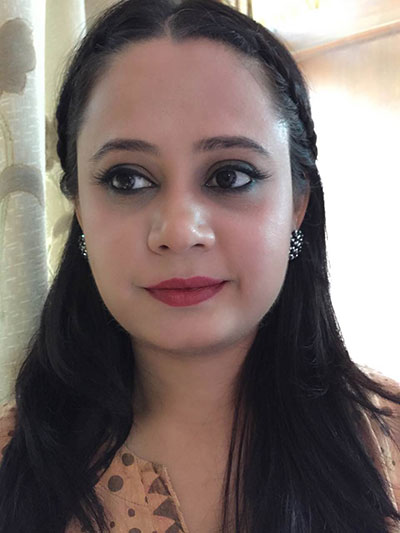 So, this was pretty much everything about this look. Do let me know how you find it !
You may also like reading these related topics
Makeup Look-Casual Daily Wear With Winged Eye Liner
Makeup Look: Go Glossy Using L'Oreal Paris Cannes Collection
Makeup Look: Go Matte Using L'Oreal Paris Cannes Collection
Makeup Look: Soft and Warm Budgetary Fresher Party Look
Makeup Look: Blue Eyes With Pink Lips
Makeup Look: Black Smokey Eyes With Fuchsia Lips
Makeup Look: Metallic Grey Smokey Eyes With Orange Lips