In order to make your makeup stay longer you should always set it with a compact. Especially for oily skin beauties, it becomes a mandatory step. I have super oily skin and trust me, if I do not set my makeup with compact it all starts melting down in couple of hours. For the same reason, I do not like experimenting with face products much but at the same time I could not control myself from trying out 'L'Oreal Paris Mat Magique All In One Transforming Compact Powder' that have been in the limelight for quite long. Now, as I have used this compact for good number of days I am ready with the review. If you read further, you will come to know how this fared on me, and would I like to give it a permanent placeholder in my makeup regimen.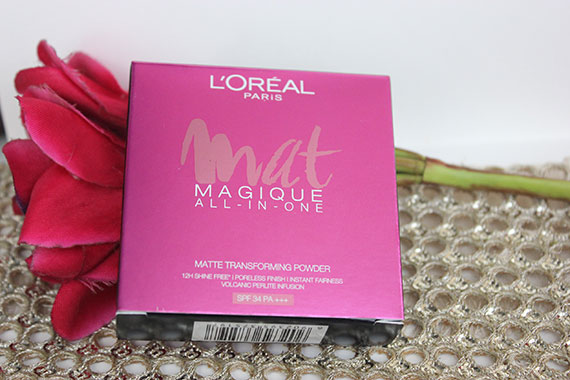 My Skin Type: Combination to oily
My Take on 'L'Oreal Paris Mat Magique All In One Transforming Powder'
L'Oreal Paris has launched five shades (G1, G2, G7, N2 & N6) in these mat magique transforming compacts. The packaging is eye-catching as bright fuchsia is the highlighting color of these compacts' packaging. The outer carton is made of paper and has all the details about the transforming powders such as the usage, the ingredient list, the pricing, the shelf life, etc. Once you open the paper carton, you will find a round plastic powder case with metallic fuchsia outlining. It is a two compartment powder that has see-through top, giving it an appealing look.
Of the two compartments, one contains powder and the other contains puff along with a decent sized mirror. Technically, the mirror is affixed at the back side of the powder compartment so it becomes little difficult to use it. If it had had its own compartment, it would have been a lot easier to make use of the mirror but still something is better than nothing. The puff is soft but feels somewhat plastic (y). It is not that typical powder puff that usually suffices to the application. I mean, it is good that there is a puff which can be used in times of dire need or when you do not have a powder brush handy. If none of these is the case, I always prefer to apply the compact using a brush.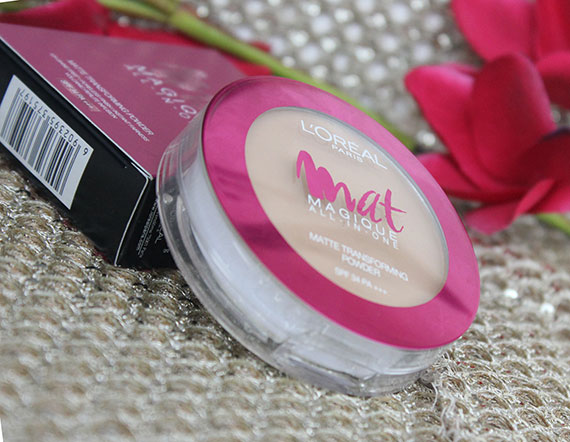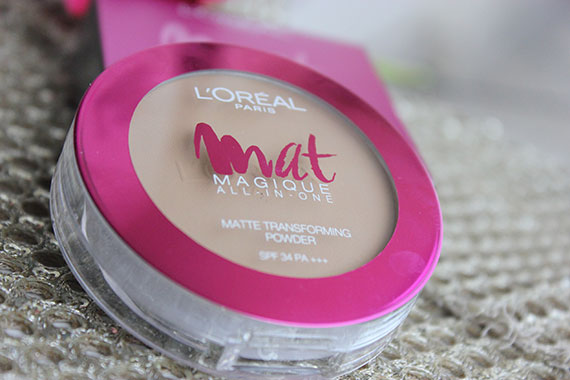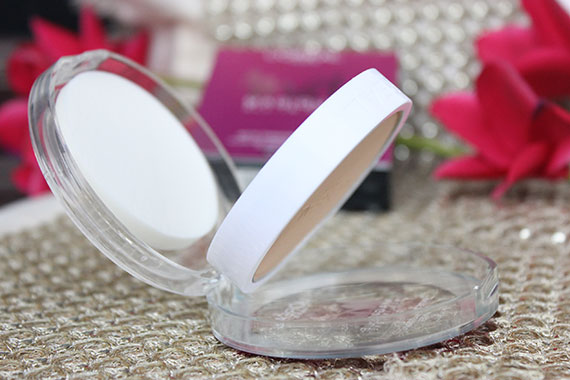 I chose shade N6 nu*de honey as that matches closest to my skin tone. It does not make my skin look any whiter or darker than its natural tone. If you are looking for highlighting compact then you should go for a lighter shade such as N1 or G1. Moreover, all these shades have warm undertones so they do not make you look all grey.
This compact can be applied on top of a foundation to set everything in place or on bare face to even out skin tone. If you have dry skin you might find it giving an artificial look but for normal to oily skin it gives close-to-natural look.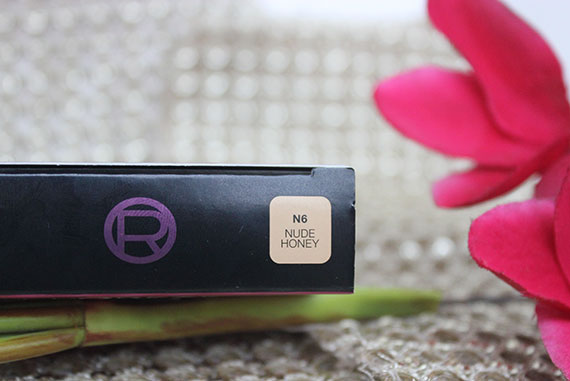 As I have oily skin so I do not see the cake(y) effect of this compact. It provides matte finish for some time say 3-4 hours, after which the oil resurfaces. The oil-control does not go beyond a couple of hours, hence calls for touch ups. It sets the makeup well and evens out the skin tone. While I have this on, I know the final look is going to stay intact for a bit longer, after which I always rely on touch ups.
It has soft texture that is not very much powdery. I prefer applying my compact with a powder brush so for good application it is essential that the texture of the product is such as it gets easily picked up by the bristles. For that matter, I like its texture as it makes the powder comes up on the bristles and blends into the skin effortlessly.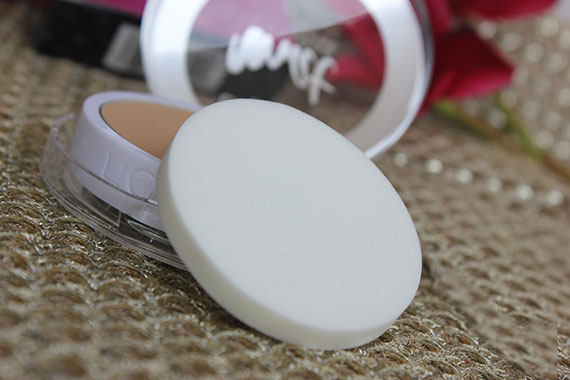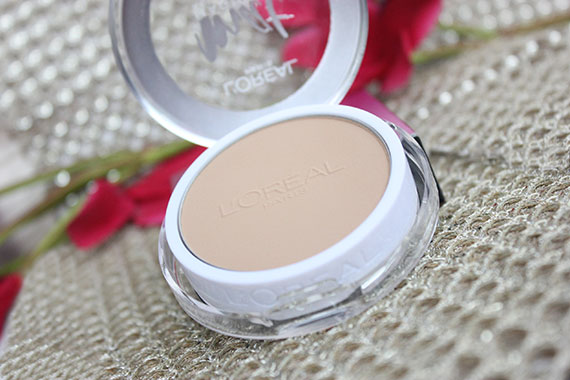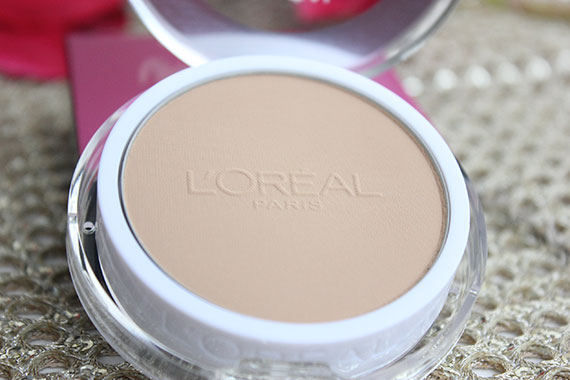 What I like about 'L'Oreal Paris Mat Magique All In One Transforming Powder'
– N6 shade is a good match for my skin tone.
– It does not give an ashy or white look.
– It does not make the face look cake(y).
– Smooth finish.
– Affordable price.
– Soft texture makes it blend into the skin quite easily.
– Good range of shades to choose from.
– It can be used with or without foundation.
– Good shelf life.
What I do not like about 'L'Oreal Paris Mat Magique All In One Transforming Powder'
– I wish it controls the oil for a longer period.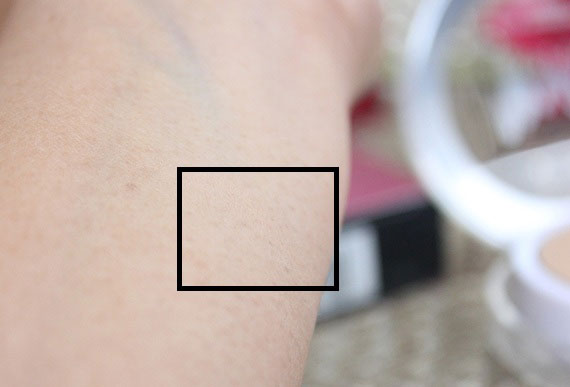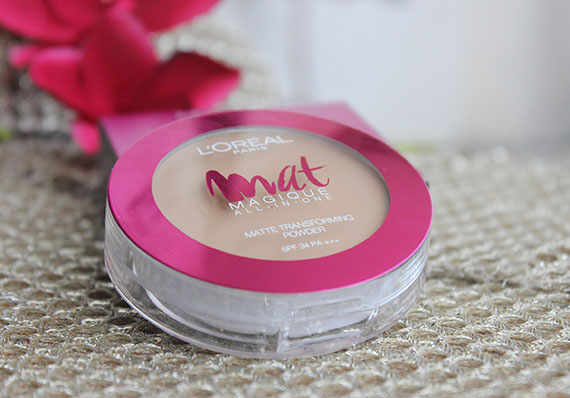 Price of 'L'Oreal Paris Mat Magique All In One Transforming Powder': INR 399 for 6g
Shelf life of 'L'Oreal Paris Mat Magique All In One Transforming Powder': 36 months from manufacturing date.
BABE Rating: 4/5
Final Word: L'Oreal Paris mat magique compacts have good selection of shades. N6 matches Indian wheatish complexion without giving whiter or greyer look. The soft texture helps in blending, thus giving an even skin tone. The 12 hour shine-free thing did not work on me. I have super oily skin, on which the matte effect stays on for approximately 3 hours. In that duration, it keeps the makeup intact. This is good if you have to wear makeup for short duration but if you intend to wear it for long hours go for touch up. Other than the oil-control trait, I find it meeting all other expectations. I believe in that price it is not at all a bad deal.
You may also like reading these related topics
CoverGirl Smoothers Pressed Powder Translucent Fair Review
Oriflame The ONE Illuskin Powder In Shade Medium Review