Hi Everyone,
Oriflame has launched their The ONE compacts somewhere near December last year. The compacts are launched in three shades namely fair, medium and dark. Today, I will be reviewing the medium shade as I found it the closest match to my skin tone. I have already reviewed several other 'The ONE' products, you may check them via the links mentioned below in 'suggested read' section. For now, read on my review on this medium shade compact.
My Skin Type: Combination to Oily
My Take on 'Oriflame The ONE Illuskin Powder In Shade Medium'
Oriflame The ONE Iluskin compact comes in purple plastic casing that is rectangular in shape. The compact is packed in another similar color cardboard box to ensure less damage to the product. The top cover of plastic casing bears the ONE logo in golden color. When you open the case you will find an inbuilt mirror for touch ups and a flat sponge applicator for application purpose. In my case, the mirror became loose after few usages so I have to glue it again to avoid its breakage. I wish the packaging could have been sturdier to surpass these petty issues.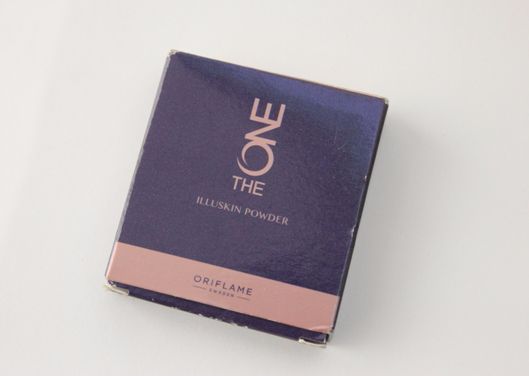 Talking about the "medium" shade, it is bit lighter on my wheatish complexion but nothing of the sort that cannot be worked out. But still, it would suit best on fair skin tones. There are just three shades in these compacts so quite a few options to choose the shade.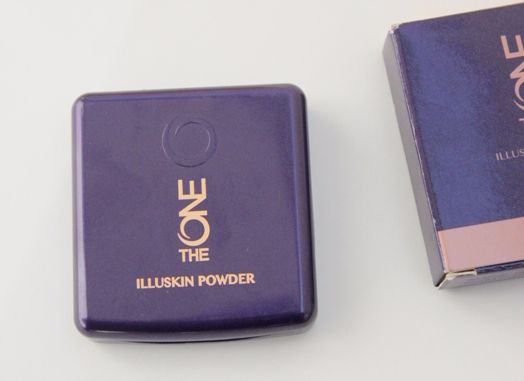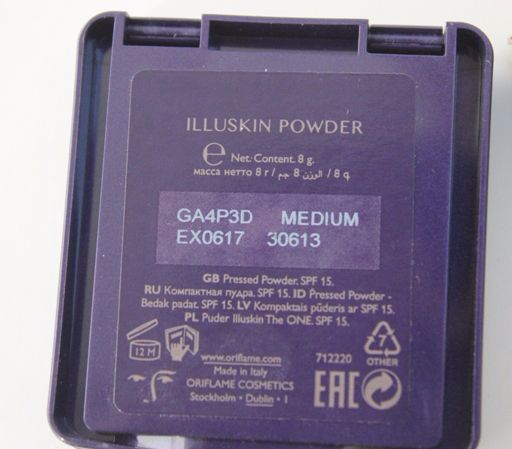 The texture is fine and smooth. It does not feel powdery or gives my skin an artificial look. In summers my oily skin oozes shine from every nook and cranny but this ONE compact helps in controlling sheen if not for long then at least for couple of hours. Being the victim of oiliness, I too have open pores that happily become the abode of makeup deposits but so far I have never seen this powder clogging my pores.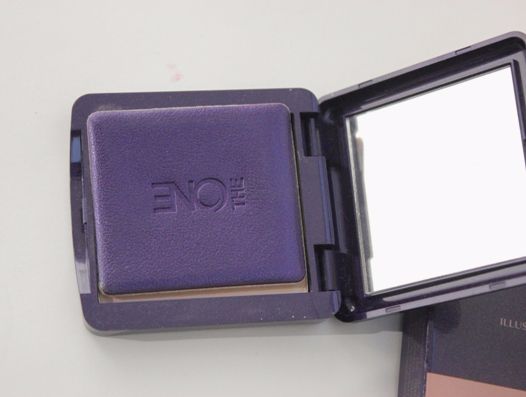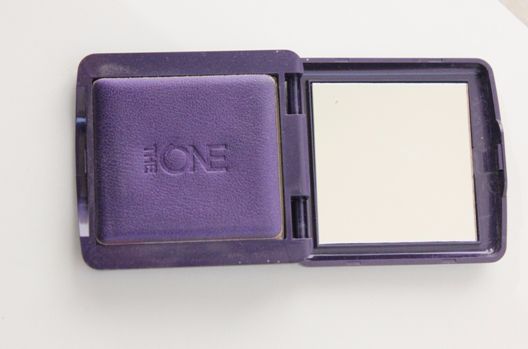 As far as the coverage is concerned, it provides a sheer to buildable coverage. I would not say it conceal flaws rather it even out skin tone to a great extent. The lasting power is 3-4 hours in summers, after which I start seeing shine on my T zone and cheek areas. In winters, it used to make my oily skin flaky so I never dared to apply it in that season. Hence, the review got delayed.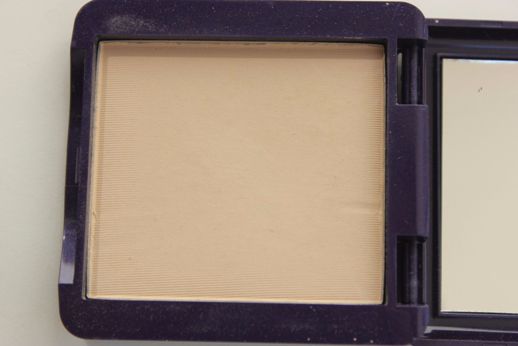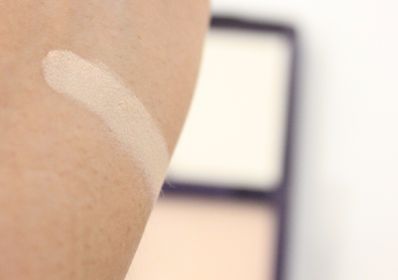 What I like about 'Oriflame The ONE Illuskin Powder In Shade Medium'
– Convenient travel friendly packaging.
– Provides matte finish.
– It comes with a soft sponge applicator that applies the powder perfectly.
– The inbuilt mirror is helpful for touch ups.
– It provides matte effect on my super shiny skin.
– It does not settle into pores or fine lines.
What I do not like about 'Oriflame The ONE Illuskin Powder In Shade Medium'
– Fragile packaging, in my case the mirror got off the glue after couple of uses.
– High price, but you can always avail it at discounted price when offers and deals are around.
– Not many options while choosing the shade.
Ingredients of 'Oriflame The ONE Illuskin Powder In Shade Medium'

Price of 'Oriflame The ONE Illuskin Powder In Shade Medium': INR 649 for 8g of the product.
Final Word: Oriflame The ONE Illuskin Powder in shade medium has soft texture that does not feel heavy at all. The sheer to buildable coverage and mattifying effect work well on uneven oily skin tone. On the contrary, it may have drying effect on normal to dry skin. As far as the shade goes, I think there should have been more options.
You may also like reading these related topics
CoverGirl Smoothers Pressed Powder Translucent Fair Review
First Glimpse: Oriflame The One Illuskin Blush Swatches
First Glimpse: Oriflame The One Color Impact Cream Eyeshadow Swatches
First Glimpse: Oriflame The ONE Longwear colour unlimited lipstick Swatches – All
First Glimpse: Oriflame The One Matte Lipsticks, h2O+ Marine Toner, h2O+ Sea Mineral Scrub