The gleeful atmosphere all around makes me high-spirited. It is not only the upcoming festival season but the change in weather as well that is making these days even more beautiful. I prefer standing out in the balcony to imbibe the positivity and happiness that is floating in the air. I love seeing people preparing for the festivals, wandering in the well-decorated markets, shopping for nitty-gritty things and the lights fluttering all over amidst cool breeze. This is the best time of the year when everything feels so perfect, happy and encouraging.
In times like this I feel an inner urge to do things that I really love – shopping, makeup, dressing up and roaming around the well-lighted markets even when I do not have to buy anything. I am talking about the open market spaces that this time around the year are decorated like wedding venues, and get bombarded with enthusiastic shoppers. I just love being a part of these happy times. I can literally sit there doing nothing but watching those happy faces, decked up shops while absorbing every bit of this wonderful time.
Well, I do not want to deviate from today's post so quickly returning to my makeup look. As you would know, these looks are inspired from Indian festival season so you would see more of bright colors and glittering eyes. In this look #4, I have added some golden tinge on the eyes along with the boldness of black and cheerfulness of red colors. Hope you like the look. Enjoy the pics!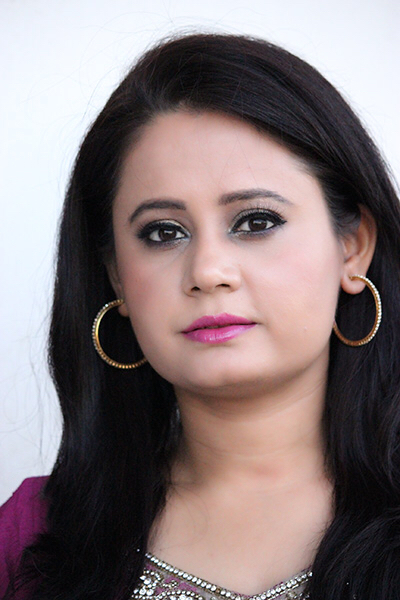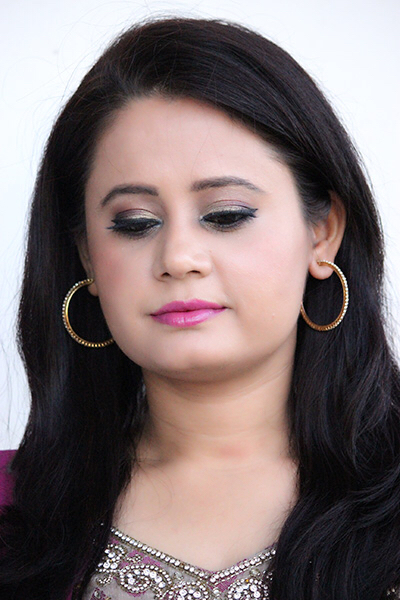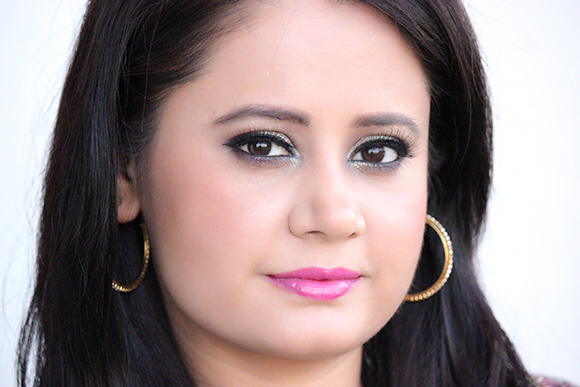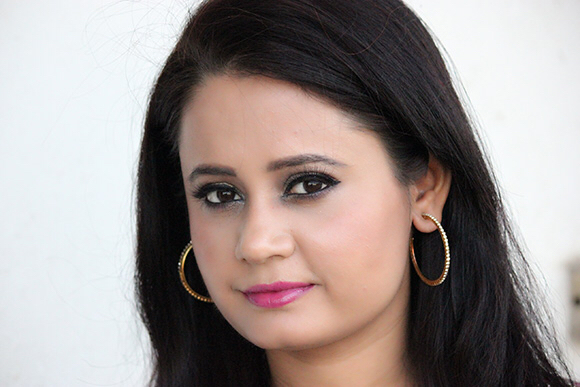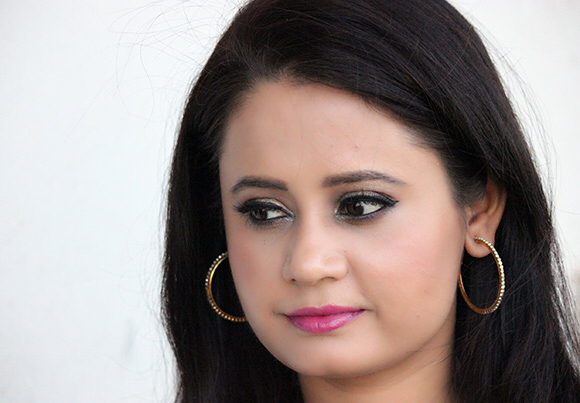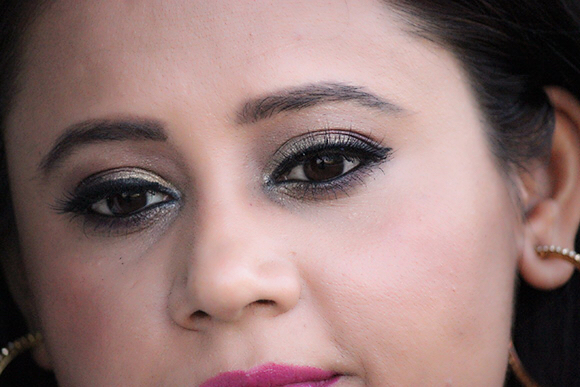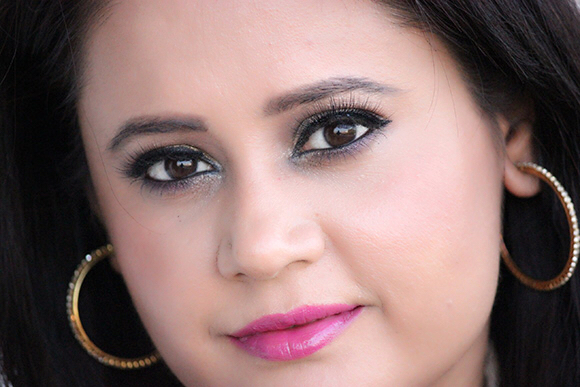 For this like I use, Oriflame the one foundation in shade natural beige followed by Makeup revolution focus and fix concealer. This concealer provides sheer coverage so if you do not require much concealing you should go for this product as it can give smooth slate with going overboard. And then, set the base using L'Oreal mat magique compact, I am testing this product so you will see its review shortly. I paid little more attention to the eyes this time, kept them bold on the outer corner but softened the look towards inner corner. I used eye shadows from Zoeva rodeo and Revlon blissful girl palettes to do the eye makeup. For lining, I used Maybelline gel eye liner on upper lash line and Faces magneteyes kajal on the waterline. And then, I curled up the lashes using Lakme eyeconic mascara. On cheeks, I used MAC all's good blush along with some highlighter and on lips you see a beautiful violet extreme lipstick from Oriflame the one color unlimited range. The rest of the products were same as that in previous looks – Sleek makeup contouring kit for contouring and Luscious perfect brow kit for brow grooming.
You might also like reading these related topics
Indian Festival Makeup Look #1 –Metallic Eyes With Bright Red Lips
Indian Festival Makeup Look #2–Fuchsia Lips With Hint Of Blue On Eyes
Indian Festival Makeup Look #3-Bright Green Eyes With Soft Pink Lips
Indian Festival Makeup Look #5- Brown Smokey Eyes With Natural Lips
Makeup Look-No Base Just Eyes And Lips
Makeup Look-Bold Red Lips With Black Smokey Eyes
Makeup Look-Casual Daily Wear With Winged Eye Liner
Makeup Look: Go Glossy Using L'Oreal Paris Cannes Collection
Makeup Look: Go Matte Using L'Oreal Paris Cannes Collection
Makeup Look: Soft and Warm Budgetary Fresher Party Look
Makeup Look: Blue Eyes With Pink Lips
Makeup Look: Black Smokey Eyes With Fuchsia Lips
Makeup Look: Metallic Grey Smokey Eyes With Orange Lips