I was so obsessed with my regular mascara that I always hesitated to replace it with new one. Since the regular one got lost (I don't know how :cry:) I was looking for a replacement. Amazingly, the moment I set my eyes on Lakme eyeconic mascara I decided to give it a shot. As much as it looked attractive, its price was perfectly reasonable. What then, I quickly added it to my shopping cart. Now, as I have been using it for over two weeks, I thought it's time to put my experience on the blog for all of you. You need to read further to find out whether this budget friendly mascara performs well in curling up the lashes and giving them a voluminous look.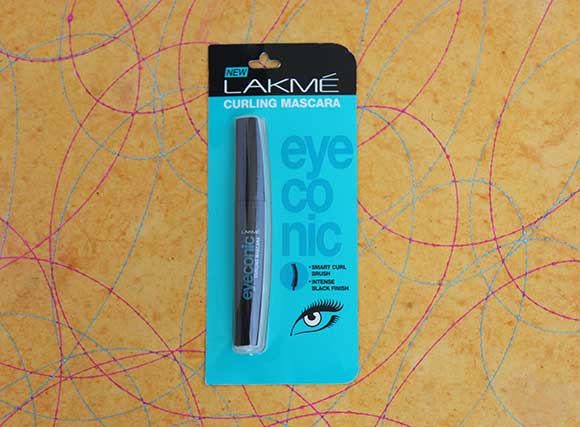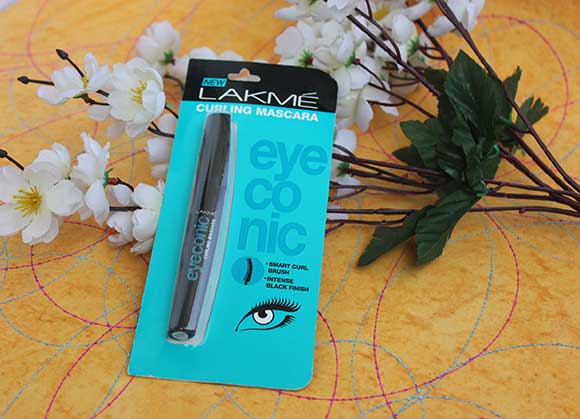 My Take on 'Lakme Eyeconic Mascara'
Firstly, I love the packaging and the whole attractive look it has got. If it is put on a shelf full of makeup products, it can easily stand out for its bright and catchy colors. Not only that, the packing looks quite sturdy and foolproof thereby giving an impression that the mascara has been saved from all the ups and downs confronted during transition. In my case, that was the case too. When I opened the packaging the products was absolutely safe. It did not even have any scratch on the transparent film that was enclosing the mascara.
The tube is long and not-at-all bulky. I have used tubes that were bulky and did not use to fit in my hand while I worked with the brush. But this one comfortably fits in my hand, providing a good hold as well. It is a flat tube with appealing curves and cuts.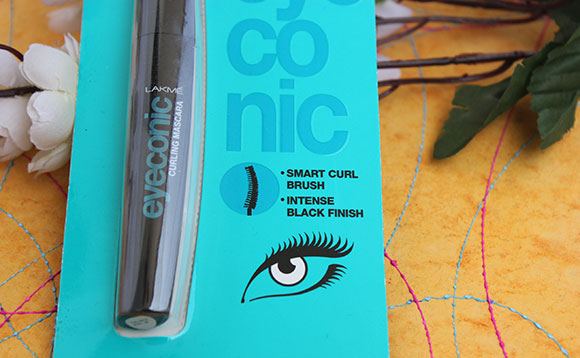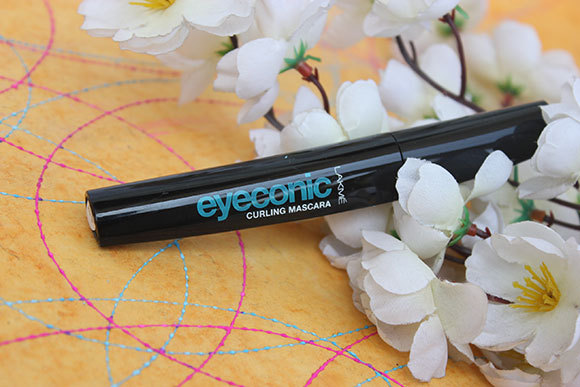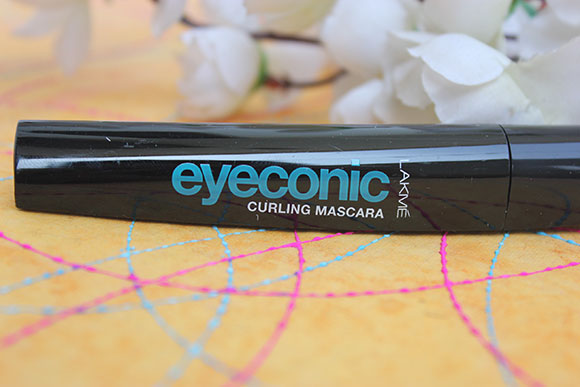 The tube is based on screw-open mechanism which is safe way of locking in the contents. The brush is curved to provide easy curling. For this brush design, it can easily reach inner corners and coat the lashes without causing any mess around. I also find it convenient to work on lower lashes. I just need to invert the brush to make it immaculately work on lower lashes. It does not leave any mess there as well.
It gives a thick black coating in two swipes that makes the lashes look fuller and voluminous. But if you have small lashes and you are looking for some lash-lengthening mascara then this may not be your pick. For curling, you will see better results if you use eyeconic mascara post the curling tool. Without that it does not leave much of a curling effect- but yes, it does make the lashes look voluminous and thicker.
As with other mascaras, it does not make the lashes stiff. In fact, it is feather light and does not make you feel you have applied any mascara.
It is not waterproof mascara – at least not written anywhere on the packaging or on the website. Honestly, I do not like using waterproof mascaras as they are hard to remove, and sometimes when you are in a hurry you leave some residue on the lashes that can harm them. So I take the non-waterproof thing as a pro. That being said, lakme eyeconic mascara is easy to remove. I remove it using a makeup remover first, followed by face cleanser that eventually give mascara-free lashes.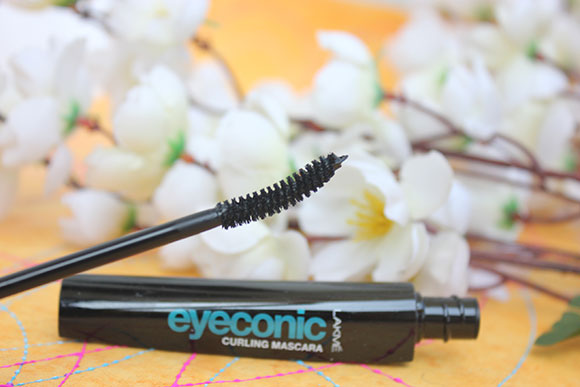 What I like about 'Lakme Eyeconic Mascara'
– It does not feel heavy on the lashes.
– Curved brush easily reaches inner corner and immaculately curl the lashes.
– It cleanly works on lower lashes as well.
– Provides a fuller voluminous look.
– Affordable price.
– Intense black color with good pigmentation.
– Being non-waterproof, It is easy to remove.
– It does not make the lashes stiff.
What I do not like about 'Lakme Eyeconic Mascara'
– It does not contribute in lengthening the lashes.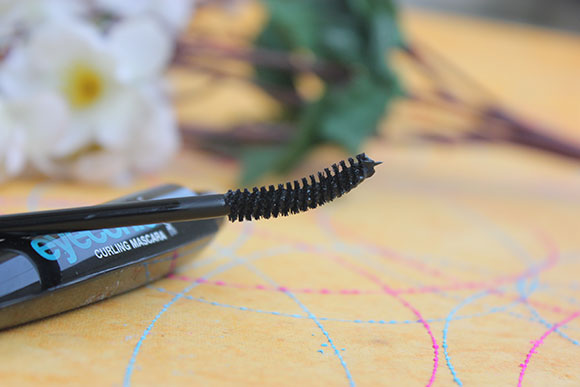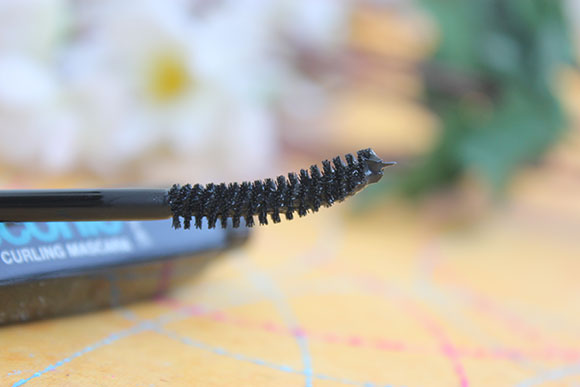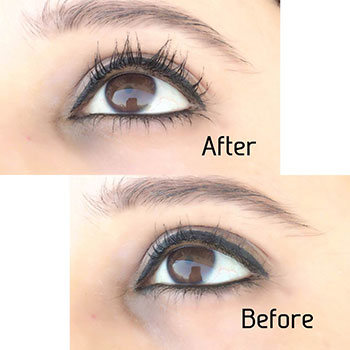 Price of 'Lakme Eyeconic Mascara': INR 350 for 9ml
Shelf life of 'Lakme Eyeconic Mascara': 24 months from packed.
BABE Rating: 4/5
Final Word: Lakme eyeconic mascara is a good product if you intend to give your lashes a voluminous and thicker look. It is quite pigmented, and gives a thick black look to your lashes. The curved brush is easy to use and it gets to the inner corner lashes without causing any mess around. But if you are looking for lash-lengthening mascara then this may not be a best pick for you.
You may also like reading these related topics
Oriflame The ONE Volume Blast Mascara Review
Loreal Volume Million Lashes Extra Black Mascara Review
Maybelline The Falsies Volum Express Waterproof Mascara Review Swatch