Hi Everyone,
When my Deborah Milano eyebrow pencil got over I started the hunt for another brow grooming product. But this time I did not want to simply go for a pencil, I wanted something new like brow wax or brow powder or some product that has everything related to brow grooming. I wanted to experiment with these products first so there was no point of digging a big hole in my pocket for that purpose. Luckily, I found 'Luscious perfect brows tool kit' on an online website and quickly added it to the cart. Read on to know if it has been a wise decision to purchase this brow grooming kit.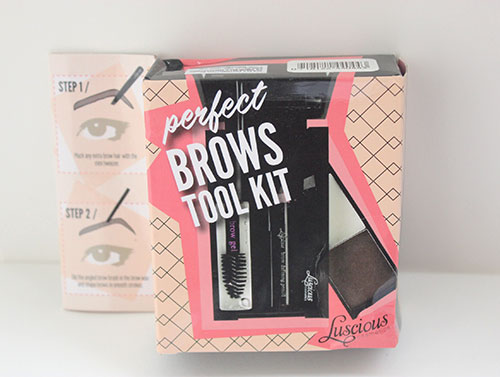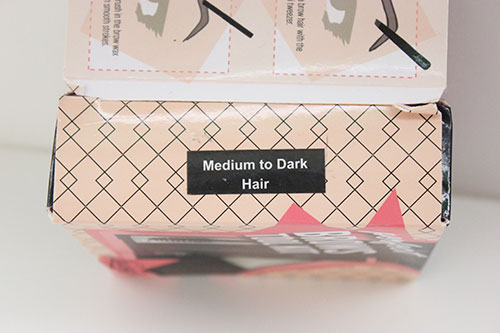 My Take on 'Luscious Perfect Brows Tool Kit'
Luscious perfect brows tool kit has everything you need to groom your eyebrows. It is a very compact kit but caters to your brows' every necessity. The rectangular kit has three compartments that contain six products. Looking at the size of this kit you would never guess that it houses this long list of brow grooming tools. Have a look at the contents:
1) Mini tweezers – to pluck stray brow hair.
2) Brow Wax – to shade and define brows.
3) Brow Powder- to fill in gaps and hold brows in place.
4) Clear mascara- for touch ups on the go.
5) Angled brow brush for applying the wax and powder.
6) Inbuilt clear mirror.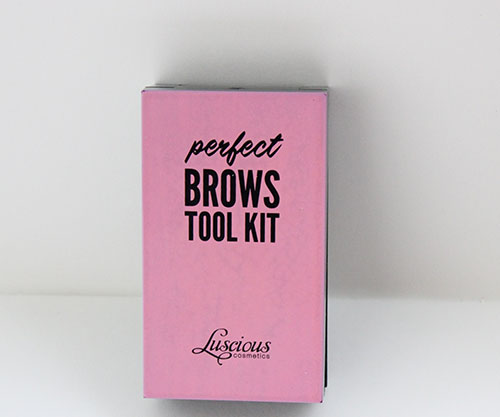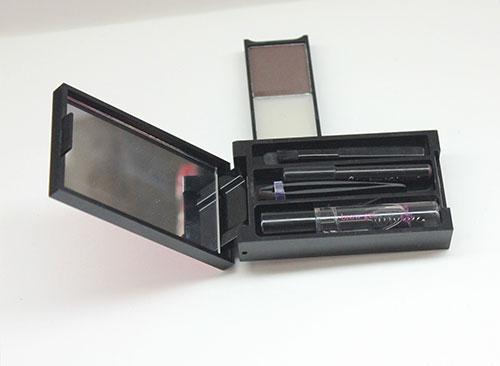 This kit comes in two shades: 'light to medium' and 'medium to dark'. I took the latter one as it seems to match closely with black brows of Indian skin tones. If you have very fair complexion and brown/golden brows you can go for the 'light to medium' shade.
As I have already used many brow pencils so this time I started with brow powder. I wanted to see how different it works from a pencil. To my amazement, brow powder gives you natural looking thick brows without making a lot of effort. Just take on some brow powder on the angled brush and fill in the gaps. You do not need to blend it or worry about conspicuous dark patches in your brows. This shades go perfectly with my natural brow color so does not give an artificial look. Plus, it does not have any fall out so you can take brow shaping as last step as well.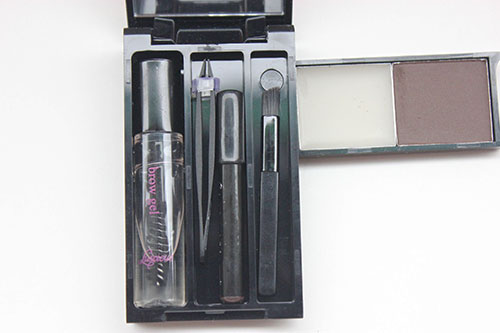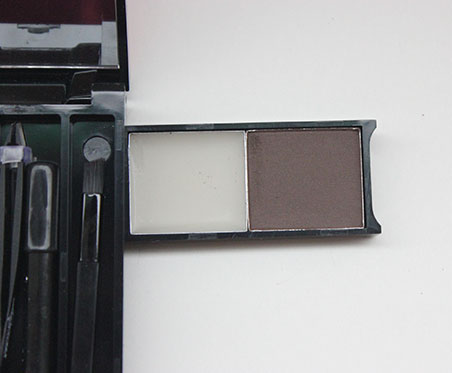 Before brow shaping is done, you can use wax to tame your stray brow hair. But it is not a mandatory step as the brow powder stays on all day long without fading- obviously if you do not wash your face or use wet wipes or rub your brows. Normally, I prefer to start with wax only on special occasions. It gives an immaculate sophisticated look. On regular basis I stick to brow powder application only.


If you want you can use the brow pencil to bridge the gaps. It is very tiny pencil so little difficult to use but the shade is perfect for me. It helps me in making precise boundaries that blends with my skin yet gives a sharp look to the brows.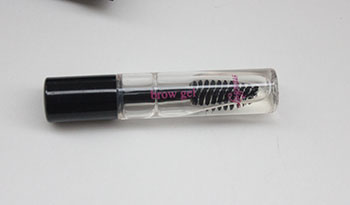 The transparent brow mascara is also the smaller version of the regular mascara except the transparency on both the shade and tube fronts. It also works like brow gel and helps in taming hair. If you do not want to carry entire kit, you can just keep the brow pencil and mascara in your handbag. They would solve the purpose without occupying lot of space.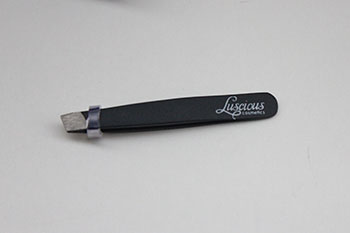 Lastly, if you are into tweezing brows then you can use the mini tweezers to pluck any extra brow hair. It does the job very well. The only thing is that because of the size you may have to adjust it a little to do a flawless plucking.
I have used this brow kit in this eye makeup look.
What I like about 'Luscious Perfect Brows Tool Kit'
– It is a compact size travel friendly brow kit.
– Almost perfect shade for black brows on Indian skin tone.
– It does not give an artificial or overstated brow look.
– Brow powder does not have major fallout.
– It stays on all day long without smudging or fading.
– Some tools such as tweezers, brow pencil and mascara can be carried separately, and would occupy only a fraction of space in vanity box.
What do not like about 'Luscious Perfect Brows Tool Kit'
– Except brow powder and wax, all tools are small in size so slightly difficult to work with.
– It is not easily available even on major online market places.
Price of 'Luscious Perfect Brows Tool Kit': INR 1318
BABE Rating: 4/5
Final Word: Luscious perfect brows tool kit in 'medium to dark' hair shade is really meant for Indian skin tones. Its compact size and number of tools make it a go-to brow kit. The quality and shade of brow powder helps in shaping your brows without much effort and keeping them intact for long hours. Plus, depending upon the occasion or requirement you can tame your stray hair using clear brow mascara. Overall, this is a good travel friendly kit that has everything you need to keep your eyebrows groomed and perfectly shaped.
You may also like reading these related topics:
Deborah Milano Eyebrow Perfect Super Precision Brow Liner Review