I love playing with brown eye shadows. They look decent and glam at the same time. Moreover, these shades work great for just any occasion and any time. And, if you need to wear these brown colors for an evening party all you need to add is some golden shimmer and you will be all ready to rock the evening. The downside of brown eye makeup is it does not show up that easily, especially on Indian skin tones, of course unless you have a very fair complexion. But that should not stop you from wearing these colors. You can easily build them up to increase the intensity and make them look more visible.
Of lately, I created this brown eye makeup look and paired it up with edgy black eyeliner. If you follow me on Instagram then you must have already seen this look. It was a day time look so I did not build up the intensity but if you want to recreate it for an evening you can either use darker shades of brown or add some shimmer to this look. I also kept my lip color slightly muted but if you prefer you can surely go for a loud lip color with this look. Red would look awesome with matte brown eyes.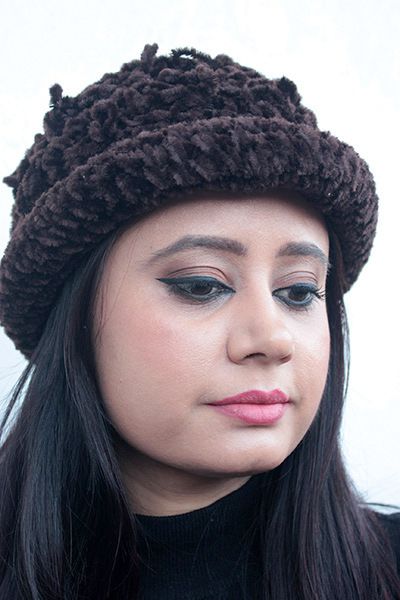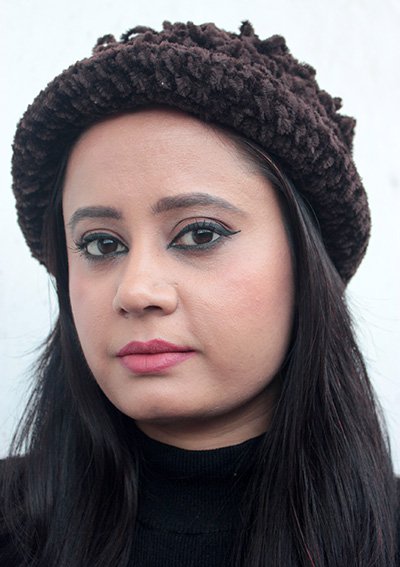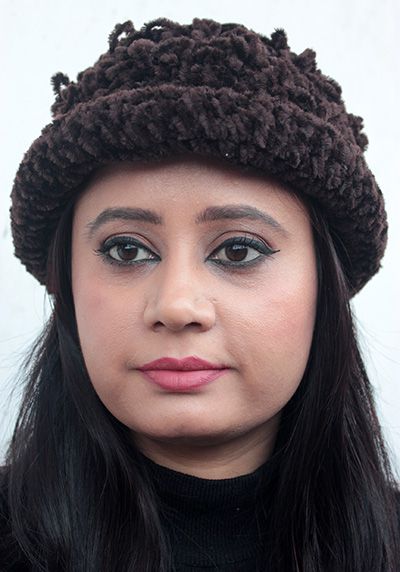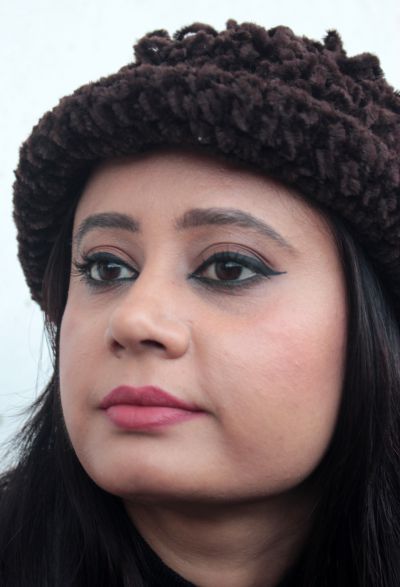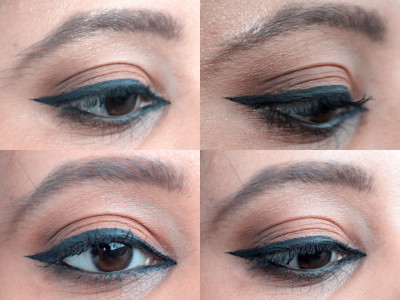 Makeup Breakdown:
Base Makeup: I had to wear this makeup for a short duration so I directly applied L'Oreal Paris Infallible foundation. It is a nice foundation for day look. It gives sheer to medium coverage and a matte finish so in nutshell perfect for oily skin. I skipped primer as I was not worried about the longevity of this look.
Eye Makeup: For eyes, I did not use many colors just a couple of them. 'Rodeo Ready' shade from Zoeva Rodeo Belle eye shadow palette as a base on entire eye lid and then Western Diva shade at the outer V and lower lash line. For this look the brow bone should be highlighted and you can use any light color (1-2 tones lighter than your skin) for that matter. Eye liner is a significant part of this look, so I used Sugar Eye Told You So Waterproof Eyeliner in Black Swan shade. I kept it thick but if you like you can go for thicker eyeliner as well. Finally I finished the eye makeup using black kohl on waterline, and curling up the lashes with mascara.
Lips & Cheeks: On my lips you see Holly Golightly shade from Sugar cosmetics. This is quite a wearable shade and easy to carry too. It is a nice option if you prefer muted lip colors. For blush, I have applied MAC all's good shade that went well with the overall look.
Well, that's all for this look. How do you find it ?
You might also like reading these related topics
Makeup Look-Blue Eyes With Contrasting Fuchsia Lips
Indian Festival Makeup Look #1 –Metallic Eyes With Bright Red Lips
Indian Festival Makeup Look #2–Fuchsia Lips With Hint Of Blue On Eyes
Indian Festival Makeup Look #3-Bright Green Eyes With Soft Pink Lips
Indian Festival Makeup Look #4- Golden Eyes With Violet Lips
Indian Festival Makeup Look #5- Brown Smokey Eyes With Natural Lips
Makeup Look-No Base Just Eyes And Lips
Makeup Look-Bold Red Lips With Black Smokey Eyes
Makeup Look-Casual Daily Wear With Winged Eye Liner
Makeup Look: Go Glossy Using L'Oreal Paris Cannes Collection
Makeup Look: Soft and Warm Budgetary Fresher Party Look
Makeup Look: Blue Eyes With Pink Lips
Makeup Look: Black Smokey Eyes With Fuchsia Lips
Makeup Look: Metallic Grey Smokey Eyes With Orange Lips