Hi Everyone,
I love decking up my eyes, and eyeliner plays a significant role in creating eye looks. The texture of eyeliner can have a deep impact on the look. Sleek looks are easily created using liquid eyeliners, but for bold thick looks normally I go for gel eyeliners. In addition to the texture, the other thing that contributes to lining is the tip or eyeliner brush. Of recently, I have started using this liquid eyeliner from "Sugar". Read further to know my experience with this product.
My Take on 'Sugar Eye Told You So Waterproof Eyeliner Black Swan'
The foremost thing I love about this eyeliner is its naming convention "Sugar, Eye (I) told you so!". Every time I write, speak or read this name, I feel butterflies in my stomach. Recite it softly, and I am sure you will feel the same thing.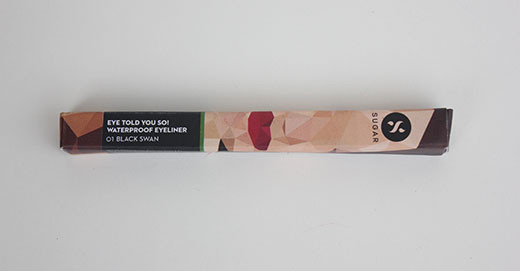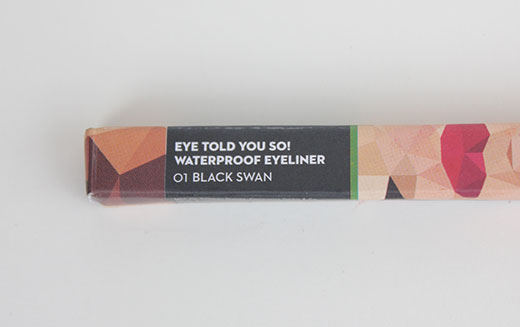 Now coming to the review, the eyeliner comes packed in a sleek cardboard case, which is very compact and easy to carry. Inside the cardboard case, there is a black pen like product that bears the name of the make and eyeliner shade in prominent white color.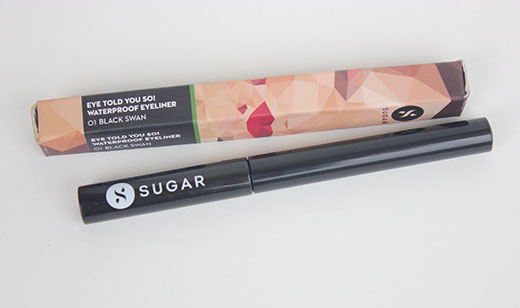 It is liquid eyeliner housed in lower half, and secured from spilling or leakage with a tight-screw cap that is approximately double the height of the lower half. The upper half contains the tip that is like a felt tip liner but much sleeker than that. The tip may look hard but it is very soft and gentle on the eyes. It does not hurt/poke the eyes while you work with it. In fact, the sturdiness of the tip ensures good grip. Being attached to a long holder, it can effortlessly access inner and outer corners.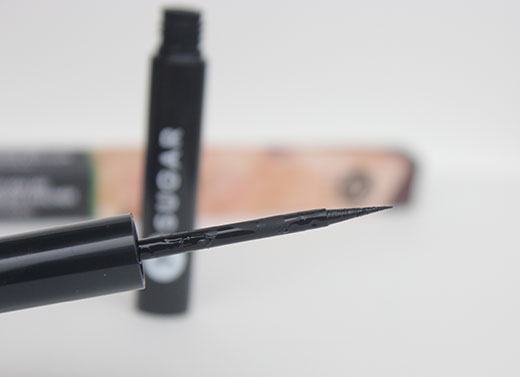 It is a jet black eyeliner with pure matte finish. You won't see any sheen or reflection unlike other matte eyeliners. The application is very easy; in just one swipe it gives a smooth black lining. Usually, I do not swipe it multiple times unless a bold look is required. The impeccable control on the tip helps in making a clean wing or any complex look for that matter.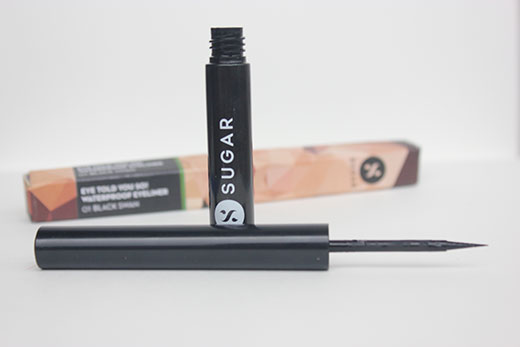 Formulated to dry quickly, this eyeliner can cater to varied looks. It is smudge proof eyeliner but does not have excellent staying power. On my oily lids, it stays on for 7 hours and then starts fading. If it had been staying longer it would be a jackpot at this price. But considering the positive side of this con, it is super easy to remove. It claims to be waterproof still it can be easily removed while cleansing face- without using a makeup remover. Waterproof products can be stubborn sometimes and require more effort for removal, but this one is really doing well on that front.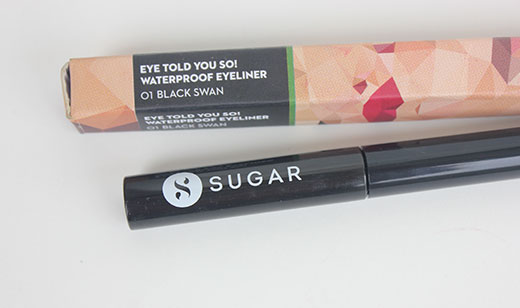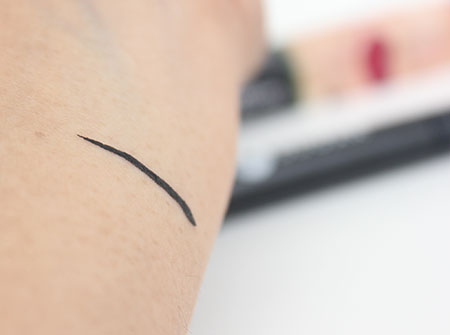 What I like about 'Sugar Eye Told You So Waterproof Eyeliner Black Swan'
– Long brush holder that makes the application convenient.
– Jet black color.
– It creates an immaculate sharp wing.
– It dries quickly, and does not smudge.
– Gives a matte look.
– Easy to remove.
– The tip of the liner looks hard but feels soft on eyelids.
– Tip of the eyeliner ensures a good grip/control while lining the eyes.
– It can effortlessly create thin and bold looks.
What I do not like about 'Sugar Eye Told You So Waterproof Eyeliner Black Swan'
– Staying power is not great, starts fading in 6-7hours.
– It is not easily available.
Ingredients of 'Sugar Eye Told You So Waterproof Eyeliner Black Swan'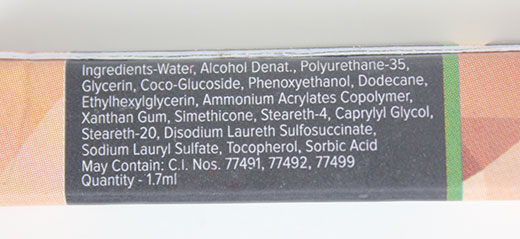 Price of 'Sugar Eye Told You So Waterproof Eyeliner Black Swan': INR 699
BABE Rating: 4/5
Final Word: Sugar Eye Told You So Waterproof Eyeliner is an easy to apply eyeliner that gives a pure matte finish. It dries quickly, does not smudge and can create varied looks. Overall, it is a good product if you want to start your brush with liquid eyeliners.
You may also like reading these related topics
Lakme Insta Liner Water Resistant Eyeliner Review
L'Oreal Super Liner Gel Intenza In Shade Sapphire Blue Review Swatches
Mac Technakohl Liner Eye-Liner Kajal Graphblack Review
Maybelline The Colossal Liner Black Review
Maybelline Hyper Sharp Liner Black Review
Oriflame The ONE Eye Liner Stylo Black Review Swatch