Hi Everyone,
After super liner 24h, L'Oreal has come up with super liner 36h. So now, you have an eye liner that caters to your 36h intactness needs. These liners have been a part of their Cannes ensemble; you may have seen gorgeous Aishwarya Rai supporting catchy eye looks that were created using Cannes collection. Well, as far as the shade ambit is concerned I have seen three shades in this range: diamond black, royal blue and sapphire blue. I will be reviewing sapphire blue shade today. Let's see if it lives up to its claims.
My Take on 'L'Oreal Super Liner Gel Intenza In Shade Sapphire Blue'
L'Oreal super gel intenza liners come in cardboard case packaging. The case includes one cute round pot that contains gel liner, and one sleek brush for its application. Pot is made of sturdy glass; I have accidentally dropped it once but thankfully it did not shatter into pieces.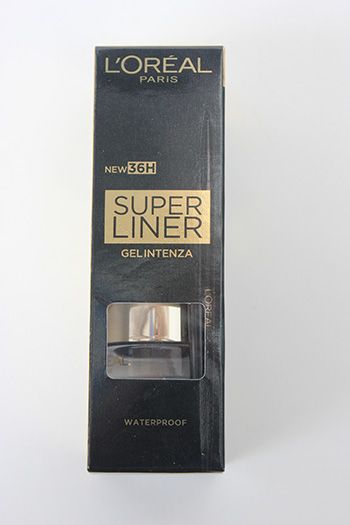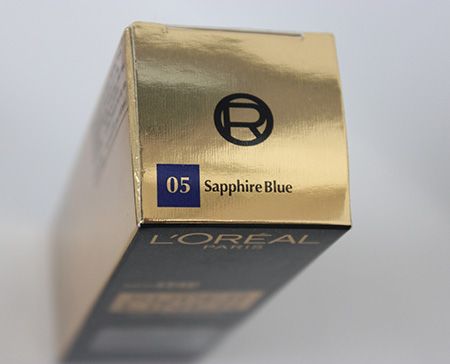 The liner brush is long, which sometimes create problem in application such as it obstructs the mirror when I bring it too close to my eyes. Had it been of short length, it would be more convenient to use. The bristles are soft but thick. No, it does hurt eye lids but is difficult to work with if you want to create thin look.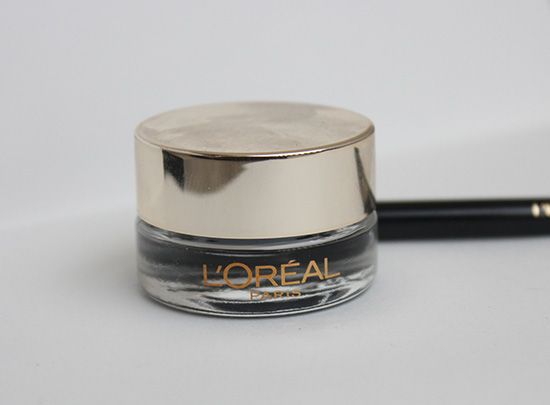 For thick look, you can use the brush as is so you can effortlessly recreate Kangana's bold liner looks of Tanu Weds Manu Returns. If you are not a big fan of bold liners, then try titling the bristles sideways as that will give you a comparatively thinner look.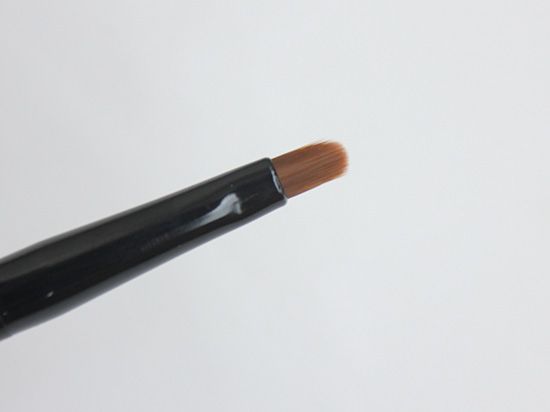 It is a beautiful navy blue shade. I know it sounds little dull as compared to its royal blue version but this navy blue comes with sheen to compensate for that loss of charm . Under flashlight, the shimmer is pretty much visible as against to indoors with regular lightning. Pigmentation is intense, so you would get the actual color in one swipe but not entirely opaque. To get the opacity, you may need to redo the lining twice or may be thrice, depending upon the look you want to achieve.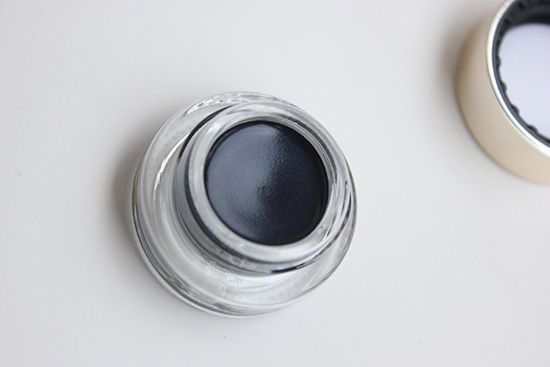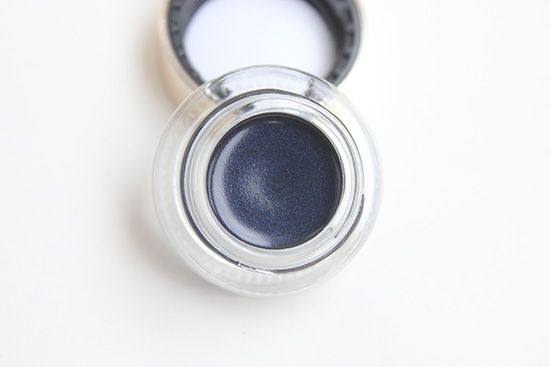 Its consistency is smooth and creamy. Even if you are an expert in gel liners you will love to use this product. It glides on to the lids smoothly. Unlike other gel eye liners you do not have to keep dragging the product. The only con is that bristles do not hold up too much of product so you have to keep dipping it in the pot to take more of it but once the product is on your eye lids the lining part is natural.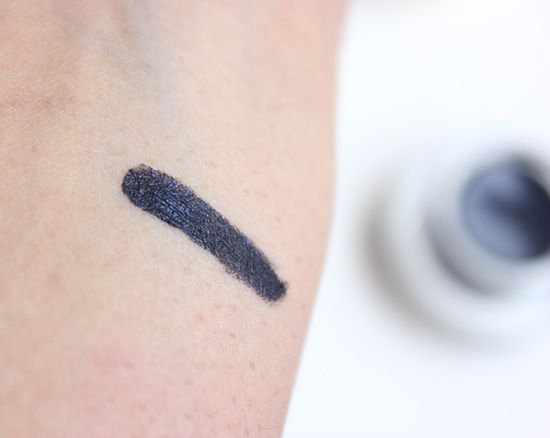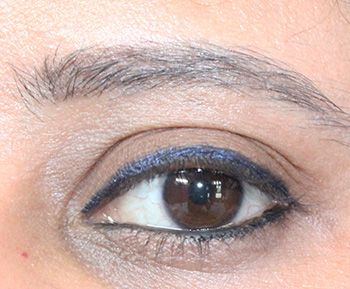 As far as longevity is concerned, it claims to stay as is for 36 hours. I cannot dare to take that longevity test, the longest I have worn it is for 8-9 hours, and it has done a commendable job of staying together without any flakiness.
Honestly, I do not like waterproof products owing to the difficulty of removing them. This one though claims to be waterproof but it gets easily removed. I do not have to keep rubbing my lids to get the last trace of the product out – just one or twice swipes of makeup remover are enough to completely get rid of the liner.
What I like about 'L'Oreal Super Liner Gel Intenza In Shade Sapphire Blue'
– Beautiful navy blue shade that can be teamed up with most of the outfits easily.
– Easy to work with.
– Brush does not feel harsh on delicate eye lids.
– Intense pigmentation, but needs more than one swipe for that opaque look.
– Creamy consistency that glides smoothly on your lids, you do not have to tug the liner.
– The longest I have worn it for 9 hours, and it stayed intact.
– Smudge proof.
What I do not like about 'L'Oreal Super Liner Gel Intenza In Shade Sapphire Blue'
– Bristle holder is too long that sometimes pose problem during application.
– Shimmer is not that visible in usual day light.
– Brush does not pick up ample product, so have to keep dipping it.
– Slightly expensive
Price of 'L'Oreal Super Liner Gel Intenza In Shade Sapphire Blue': INR 875
Ingredients of 'L'Oreal Super Liner Gel Intenza In Shade Sapphire Blue'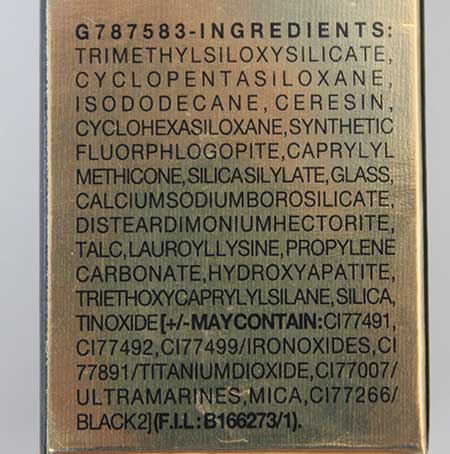 Final Word: L'Oreal Super Liner Gel Intenza in shade sapphire blue is a pretty much wearable liner. The creamy consistency makes the application a lot easier without dragging the product and hurting eye lids. The pigmentation and staying power are other alluring traits that make it a go-to liner. The brush is a bit problematic when it comes to thin lining but you can always replace it, for thick looks it works well.
You may also like reading these related topics
Mac Technakohl Liner Eye-Liner Kajal Graphblack Review
Maybelline The Colossal Liner Black Review
Maybelline New Lasting Drama Gel Eye Liner Review Swatch
Maybelline Eyestudio Vivid and Smooth Eye Liner in Ocean Blue Review
Lakme Insta Liner Water Resistant Eyeliner Review