After Maybelline baby lips candy wow and white super fresh compacts, Maybelline India has recently launched another range of colored and base makeup products- "Maybelline Fit Me" range. These products are already available worldwide and this is the first time they have been launched in India. The product category list includes foundation, concealer, blush and pressed powder. Though, as of now, the shade versatility in each category is not what it is at the global level but I assume that Maybelline will be launching more shades in India near future. In today's review I will put forth my opinion on 'Maybelline Fit Me Foundation Matte+Poreless In Shade Warm Nude 128'
What The Product Says:
Tired of hiding or masking your skin? Find your FIT with Maybelline New York's "Fit Me Range"
• Get natural and flawless complexion from every angle with Fit Me! Matte + Poreless liquid foundation. Skin that shows its fabulous best. Its 25% anti-shine perlite + micro blurring powders, make visible pores and shine disappear, getting you the perfect selfie-ready look.
• Matte finish foundation. Shade range covers a wide spectrum of skin shades.
Here's why you'll love it:
• Available for different skin tones.
• 6 different shades
• 25% anti-shine perlite + micro blurring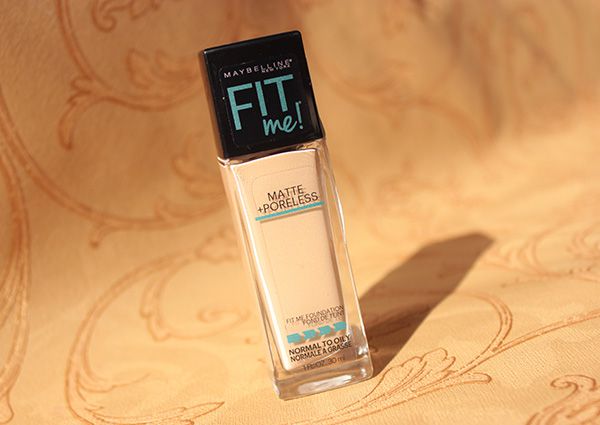 My Skin Type: Combination to oily
My Take on 'Maybelline Fit Me Foundation Matte+Poreless In Shade Warm Nude 128'
Maybelline Fit Me foundation comes in a rectangular glass packaging. The black cap bears the shade name and number, and is based on screw open mechanism. It is a see through bottle so allows keeping a watch on the amount of product left. Being made of glass, the bottle is slightly heavy but its compact size compensates for the heaviness and makes it fit easily in any corner of hand bag or vanity kit. Also, as it is a screw-open bottle so there are fewer chances of loosening the cap and spilling the product.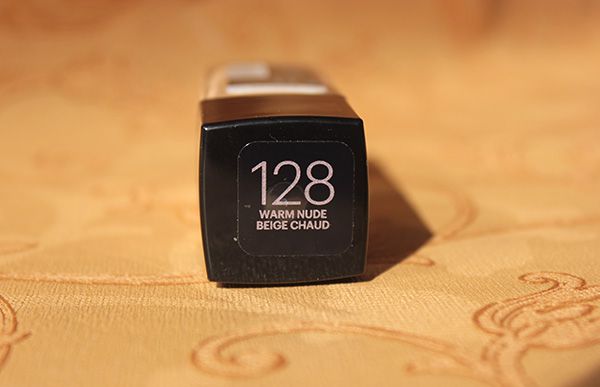 Fit Me 'Matte and poreless' range is for combination to oily skin type. It is available in 6 shades- Ivory, Medium Beige, Natural Buff, Sun Beige, Toast, Toffee, which is just 1/4th of the global shade range. A total of 24 pore refining shades are available in Fit Me Matte and Poreless foundation, and considering this wide range 6 shades for Indian market seem quite few. If there will be more additions in Indian range it will give the end users more liberty to choose the perfect shade that really fits their skin tones.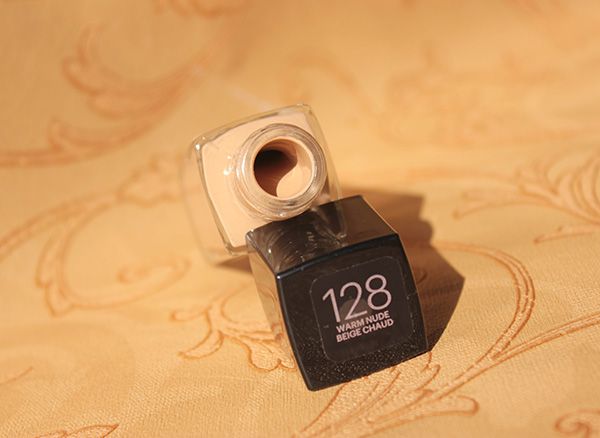 As there is no pump-dispenser so taking out the exact required product is tedious. I pour the foundation on the back of my hand and then use it bit by bit. Doing so with without a pump-dispenser is difficult as it oozes out more product which then leads to wastage. I do not like putting back the excess product for the fear of contamination. And sometimes, if the poured foundation is less than required I use an ear bud to take out more quantity. If a dispenser had been included, using this foundation would have been a lot more convenient.
It is a liquid foundation with water base, which is favorable for oily to combination skin. The texture is smooth and semi-runny, but in the absence of pump-dispenser you have to be carefully while pouring out the foundation. I have applied it both using a brush and with fingertips, and personally like applying it using fingertips. It blends easily giving an even skin tone without any superficial look. It does not only blends easily but settles fast as well, so you have to be quick in blending otherwise once it is settled you will not be able to blend without causing patches.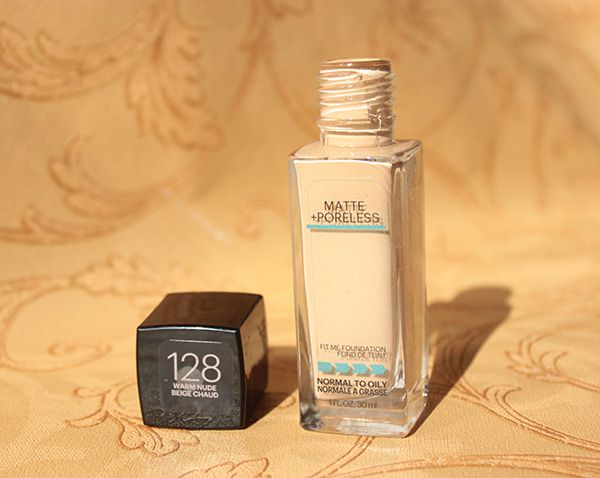 As far as the coverage is concerned, it provides sheer to medium coverage. It feels light on the skin as if there is nothing on the face. I prefer using such base makeup products on daily basis. For day time use, this gives a nice base and if you need more coverage for a night party makeup you can layer it up on specific areas or use a concealer for that extra layer of covering the blemishes.
I am using it in shade Warm Nude, this looks one tone lighter than my actual skin tone but once blended it gives a nice even finish without the cake(y) effect. It provides matte finish for the initial couple of hours, sufficing to the matte claim but as time moves on oil starts re-surfacing. The oil-resurrection is low comparatively when there is no foundation but it is also not absolutely zero. After 5-6 hours, my face starts coming to its normal oily state. As far as the 'poreless effect' is concerned, it goes parallel to oiliness. When the face is matte, pore size seems to be considerably reduced but as oil starts appearing pores resurface too.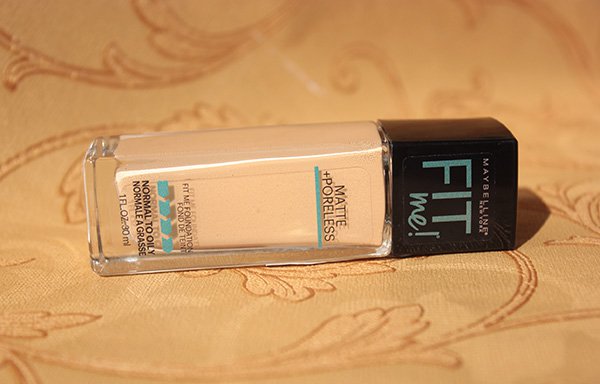 For staying power, I would say it provides good average for up to 6-7 hours with an equally good matte effect. After that it starts losing its grip, but if you have to wear it for even longer you can try using a compact to control the sheen. Also, you need to moisturize your skin well before applying this foundation as otherwise it can highlight the dry patches, especially in winter season. In summers you won't need this as a mandatory step but who misses moisturizer!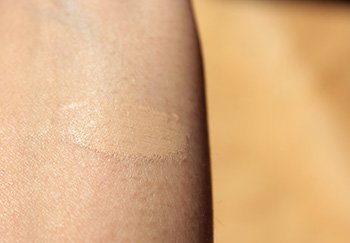 What I like about 'Maybelline Fit Me Foundation Matte+Poreless In Shade Warm Nude 128'
– Easy to blend.
– Provides sheer to medium coverage.
– Evens out skin tone.
– Gives a nice matte finish.
– Feels light and non-sticky.
– It does not give a cake(y) look.
– It does not cause any skin breakouts.
What I do not like about 'Maybelline Fit Me Foundation Matte+Poreless In Shade Warm Nude 128'
– Absence of pump dispenser.
– Only 1/4th of the shade range is launched in India.
– If the skin is not properly moisturized this foundation can highlight dry patches.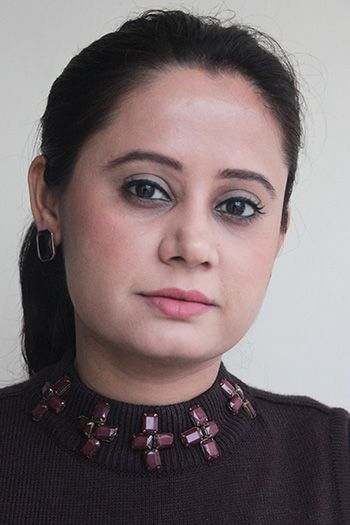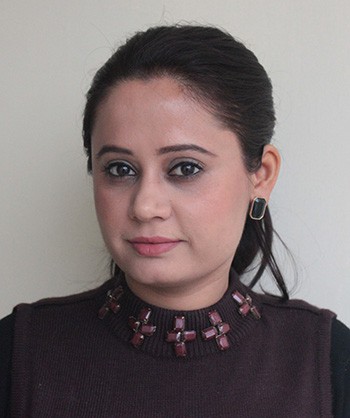 Price of 'Maybelline Fit Me Foundation Matte+Poreless In Shade Warm Nude 128': Rs 525 for 30ml
Online Availability: Maybelline New York Fit Me Matte Plus Poreless Foundation from flipkart
Shelf life of 'Maybelline Fit Me Foundation Matte+Poreless In Shade Warm Nude 128': Around 30 months from date of packaging.
BABE Rating: 4/5
Final Word: Maybelline Fit Me Foundation Matte+Poreless In Shade Warm Nude 128 is apt for medium fair to fair skin tones. The matte and poreless foundation is meant for normal to oily skin people who want to sport a matte look. It is easy to blend so if you are new to base-makeup you will find it easy to work with. It provides medium to sheer coverage, with nice even matte finish and thus suitable for day time usage. For those who are looking for heavy coverage, you can layer it up. Overall, I would say it is a decent option for oily skin types especially for daily usage.
You might also like reading these related topics
Loreal Paris Infaillible Makeup Lasting Perfecting Foundation in Sable Sand (220) Review
Oriflame The ONE Illuskin Foundation Natural Beige Review Swatch