Couple of weeks back I posted about my Elizabeth Arden skin care haul. When I started using the products it did not take me long to realize that they were faring well on my skin. I have already reviewed the exfoliating cleanser and toner; the moisturizers are lined up for review so you will soon see a post on them. After my satisfactory experience with the skin care products, I bought few color cosmetics. Today I am sharing with you my opinion on one of makeup essentials i.e. 'Elizabeth Arden Grand Entrance Mascara'.
What the product says:
No clumps, flakes or smudges in sight.
The Formula:
The vitamin-rich formula locks onto lashes like a magnet for amplified volume and lift, while emollient rich olive and rice bran esters promote long, healthy looking lashes.
The Brush:
Three rows of alternating wedge-shaped discs and conical bristles grab every lash to extend and separate with ultra-high definition while the unique push-up tip lifts and curls for an instant false-lash effect.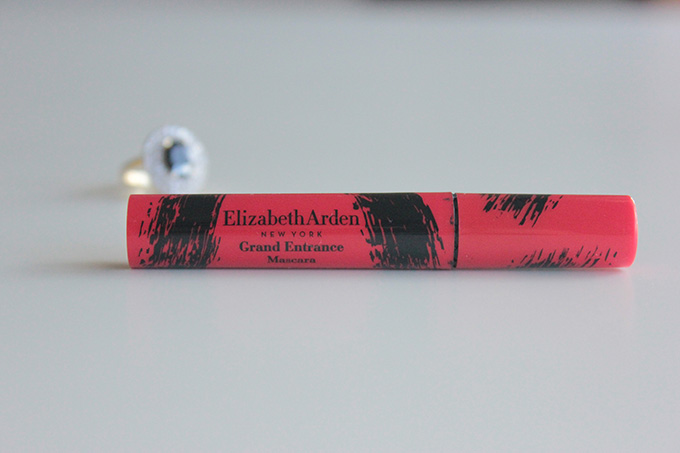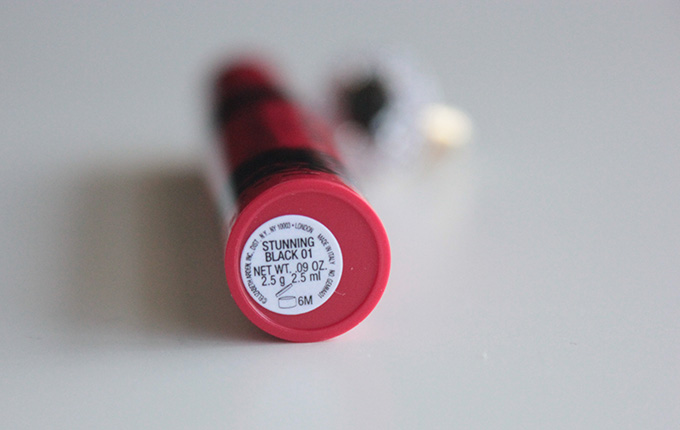 My take on 'Elizabeth Arden Grand Entrance Mascara'
Elizabeth Arden Grand Entrance Mascara comes in two shades – stunning black and stunning brown. I have bought the black version as I feel that is more suitable on Indian skin tones. The packaging of both the shades is same though. They are packed in a vibrant red colored tube with black mascara swatch designs printed on them. The shade name is mentioned on a small sticker pasted at the bottom of the tube. I like the color of the tube as that makes me easily spot the mascara in a pile of makeup stuff.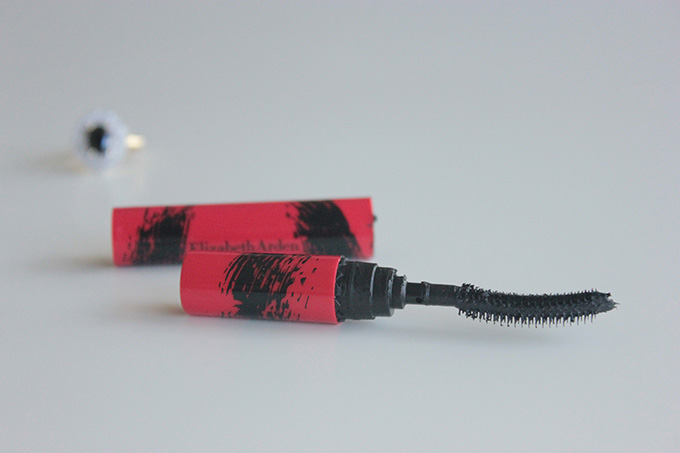 It has curved brush, and the sharp bristles make sure that the product reached every single lash. Because of the shape, I can easily coat the inner corner and lower lashes. To apply the mascara on lower lashes, I flip the brush and that provides an even coating and also does not lead to any mess on the under eye area. The best thing I like about the brush is that the bristles are of different size that separate every single lash and give the lashes a voluminized look.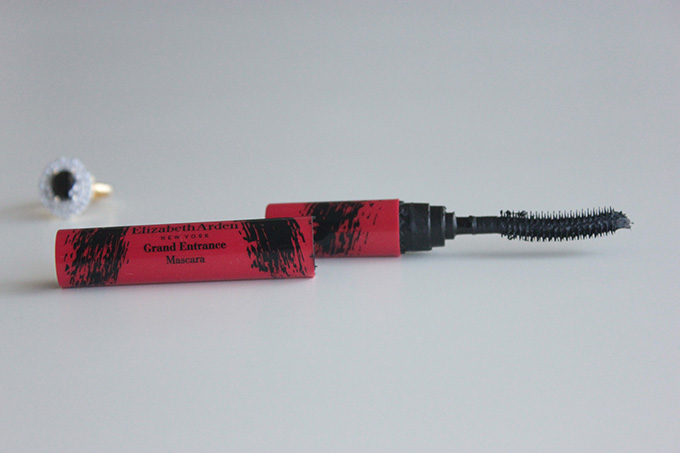 In just one coat, I see visible curl and volume to my lashes. Two coats make the lashes even more prominent. It does not clump or smudge- all I see is evenly coated dark black lashes. The key to a good lift in lashes is applying the mascara starting right from the roots. I did not use to do this before but the SA who was attending me specifically told to apply it this way, and believe me it does make a lot of difference.
The best thing about this mascara is that it does not feel heavy or uncomfortable. Even after two coats my prominent looking lashes feel pretty much light as if there is nothing on them. Above all, it is very easy to remove. I prefer non-waterproof mascaras as they can be easily removed with makeup remover. The waterproof ones stick to the lashes stubbornly and can harm them in the long run. I remove this one with a makeup remover first followed by facial cleanser. In just single execution the mascara vanishes from the lashes leaving them clean and clear.
For the staying power, it stays on like 8-9 hours without smudging or transferring. I have worn it for 9 hours maximum and it was still intact when I was removing it. It does not irritate the eyes or make them watery. I feel comfortable wearing it for that long, and it has become one of my favorite makeup essentials in past few weeks only.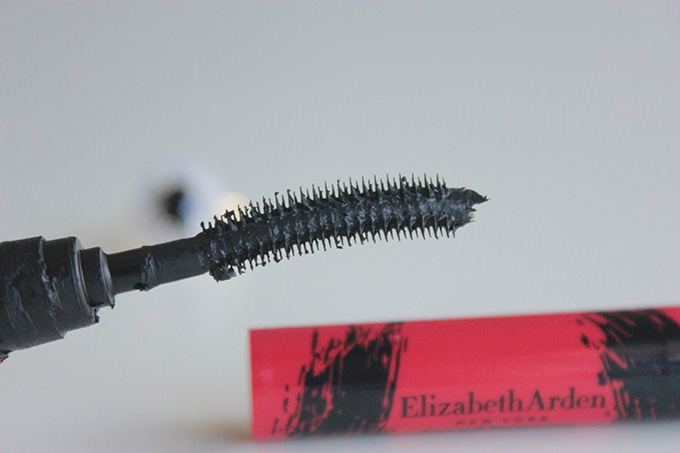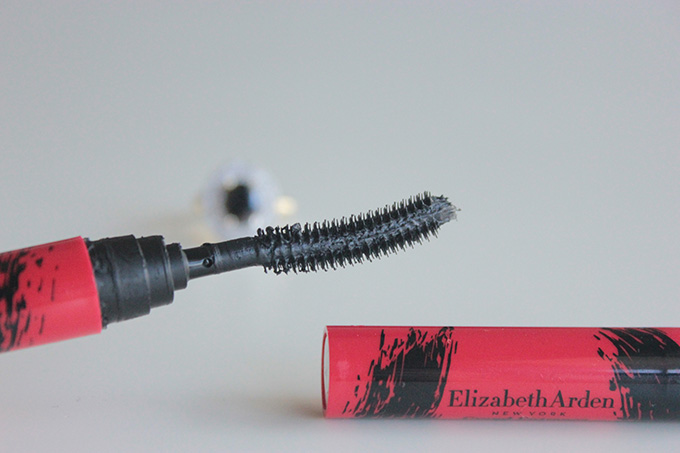 What I like about 'Elizabeth Arden Grand Entrance Mascara'
– Available in 2 shades – stunning black & stunning brown.
– Adds prominent volume and curl to lashes.
– It does not clump and feel heavy.
– Easy to remove.
– The curved brush easily reaches inner eye corners.
– Coats very lash to give a full coverage effect.
– Does not smudge or transfer.
What I do not like about 'Elizabeth Arden Grand Entrance Mascara'
– It has strong fragrance that though dissipates in few second might be a problem for those who do not like fragrant cosmetics.
Price of 'Elizabeth Arden Grand Entrance Mascara': USD 24
BABE Rating: 4.75/5
Final Word: Formulated with vitamins, Elizabeth Arden Grand Entrance Mascara amplifies the lashes giving them a prominent black and curled look. It is smudge-proof mascara that stays intact for really long time. The angled brush simplifies the application making it easier to coat the inner and lower lashes. I would highly recommend this mascara in case you are looking for a good curls and volume to your lashes.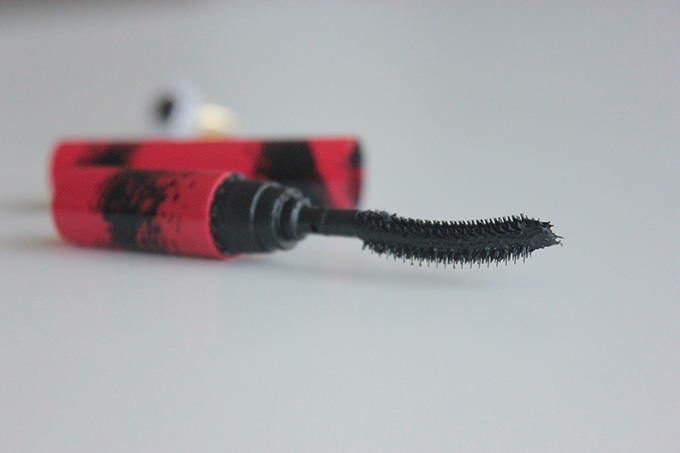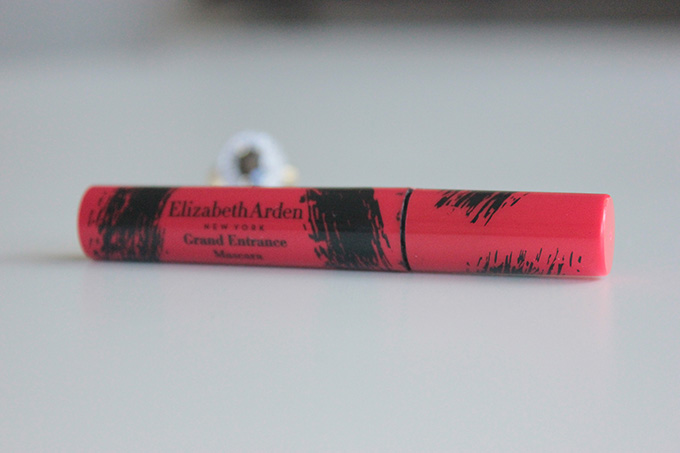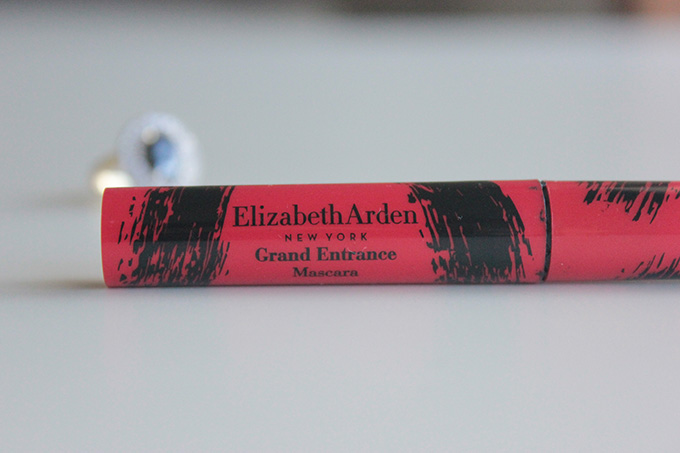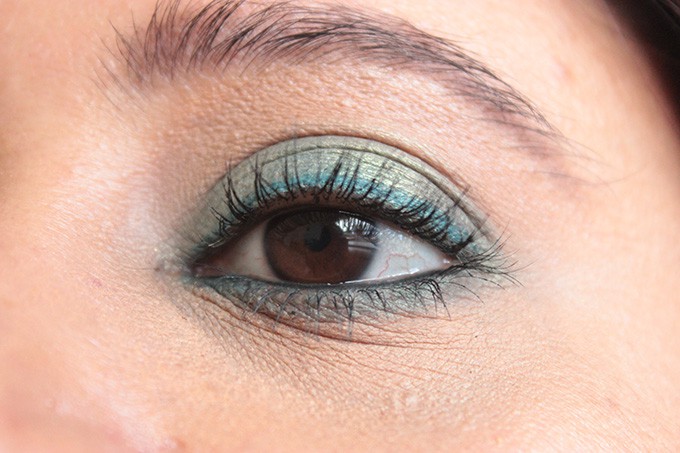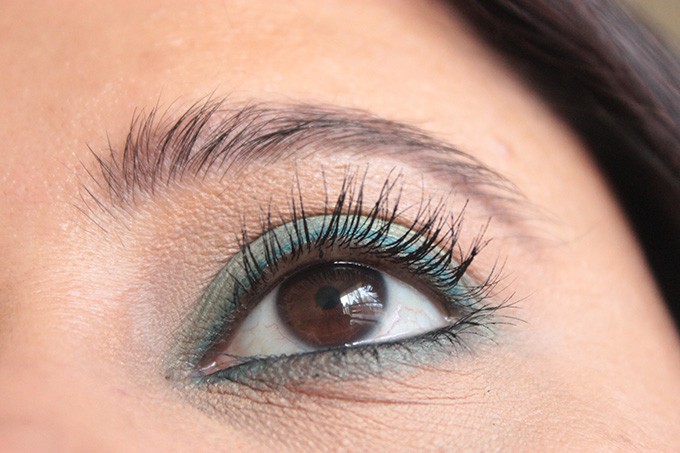 You might also like reading these related topics:
Maybelline Colossal Volum Express Waterproof Mascara Review
Maybelline The Falsies Volum Express Waterproof Mascara Review Swatch
Wet n Wild XXL Lash Mascara Review
Lakme Eyeconic Mascara Review
Oriflame The ONE Volume Blast Mascara Review
Loreal Volume Million Lashes Extra Black Mascara Review