A couple of weeks ago, I have introduced Elucent Skin Care brand on my blog. I started trying Elucent products even before that post went live. Elucent is a known skin care brand in Australia and its products are exclusively available at www.mychemist.com.au and www.chemistwarehouse.com.au. The brand has two lines of products- one for anti-ageing and other for whitening. I have been testing the anti-ageing range, and it comprises of 6 products. Today, I am reviewing the very basic product of any skin care routine i.e. the face cleanser. Let's see how I find the 'Elucent Anti Ageing Gentle Cleanser' but before going through the review have a look at what the products claims.
What the product says
Carefully formulated with a blend of cleansers and moisturisers this gentle cleanser will refresh the skin without causing dryness, while the combination of AHAs and vitamins B3 and E work together to gently exfoliate and visibly revitalise the skin. After cleansing, your skin is perfectly prepared for your Elucent moisturiser. Use Elucent Anti-Ageing Gentle Cleanser as your primary skin cleanser for youthful-looking skin.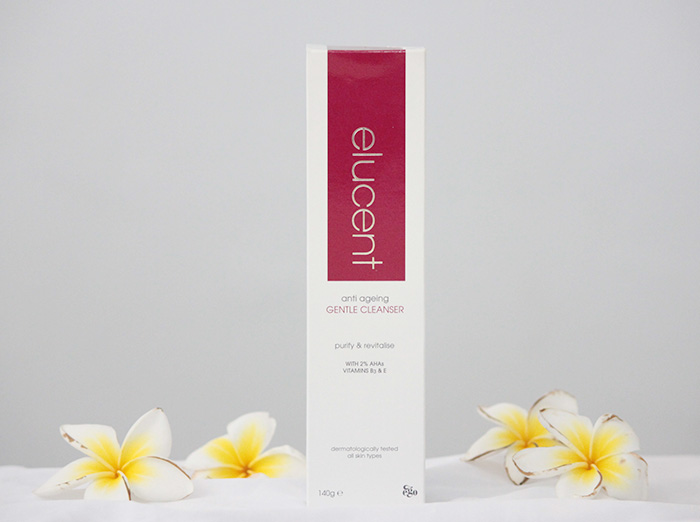 My skin type: Combination to oily
My take on 'Elucent Anti Ageing Gentle Cleanser'
The cleanser comes packed in white colored cardboard box that has all the details such as ingredient list, claims, usage instructions, etc inscribed on it. Inside the box, there is this tall plastic bottle that carries the cleanser. It has a silver base and transparent cap, which shuts properly and makes the bottle spill-proof. The oozing nozzle is easy to press and exudes just the right amount of product that is required for one-time usage. Overall, the packaging is hygienic, simple yet classy and convenient. It is a 140g bottle so not a good option to carry in cabin bag but you can definitely transfer the contents in a travel-friendly container.
The cleanser is milky translucent, and when I pour it on the palm I kind of see a metallic reflection with all the rainbow colors in it. It is the first time I have ever seen a cleanser like that and my first reaction was a "WOW". The consistency is semi-runny so it is easy to handle. It does not slip out of the gaps of my fingers and is neither a spoilsport when it comes to generating lather. For the fragrance, I would say it is very mild and tolerable. Because the cleanser contains AHAs so it has a chemical sense to it but nothing that can bother the nostrils.
I apply this cleanser twice a day- morning and night. I take just one pump on the palm, rub the palms together to generate lather and apply it on wet face. After massaging for about a minute or so, I rinse it off using regular water. I am a foam loving person so I love the fact that it creates enough foam that gives me a satisfactory feel of thorough cleansing. Plus, the facts that it does not leave any soapy residue behind and is easily rinsed off in just a couple of splashes of water make it even more appropriate for those who are always in time crunch situations.
Post rinsing, I always find my skin thoroughly cleansed. I have combination to oily skin so that's why I prefer foaming face washes but most of them have a tendency of leaving the skin dry and stretchy. Thankfully, Elucent anti-ageing gentle cleanser does not cause any such harsh effect. In fact, my skin feels squeaky clean and soft post every wash. I think as long as I am using this cleanser I can afford to skip the moisturizer step once a while.
As claimed, it is a gentle cleanser that does not cause any skin breakouts or irritation. Being acne prone, my skin has a tendency to breakout when I start using new products but fortunately, I did not notice even a single zit since I have started using this cleanser. Also, I did not feel any tingling sensation as mentioned on the packaging.
This cleanser is formulated with 2% AHAs and Vitamins B3 & E. And, all these ingredients are considered quite beneficial when it comes to anti-ageing. Plus, AHAs formulated products are also alleged to be safe to use during pregnancy. Also, as I am using this cleanse regularly for past few week I noticed that there are no blackheads on my nose and whiteheads on the chin. Earlier, I used to feel those little bumps but they are not there anymore. Overall, I think, my skin loves this cleanser and vice versa.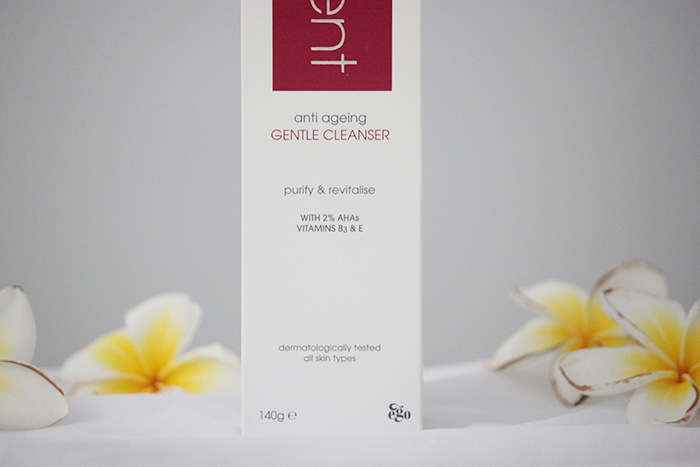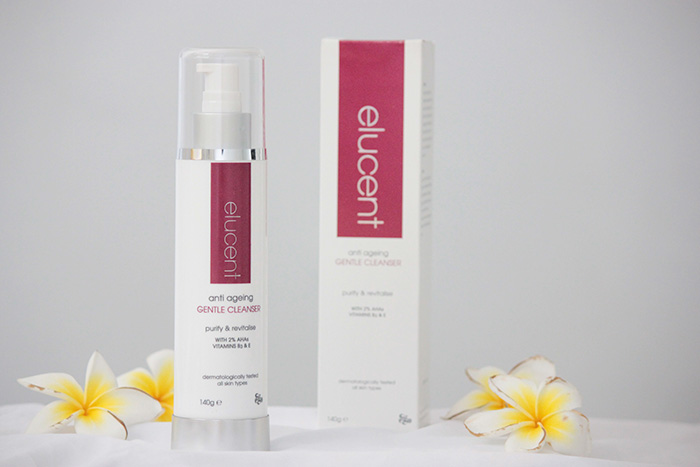 Things I like about 'Elucent Anti Ageing Gentle Cleanser'
– Generates satisfactory lather.
– Feels gentle on the skin.
– Thoroughly cleans and softens the skin.
– Easy to rinse off- does not leave any soapy residue behind.
– Does not dry out the skin.
– Hygienic and easy to use packaging.
– Mild, non-bothersome fragrance.
– Does not irritate the skin or cause any tingling sensation.
– Regular usage prevents the occurrence of blackheads and whiteheads.
– Does not cause any skin breakouts.
Things I do not like about 'Elucent Anti Ageing Gentle Cleanser'
– The fragrance might be a problem for people with the sensitive nose but in my opinion the goodness of this cleanser can overpower this small discomfort any day.
Price of 'Elucent Anti Ageing Gentle Cleanser': Around AUD 20 for 140g.
Ingredients of 'Elucent Anti Ageing Gentle Cleanser':
Aqua (water), glycerin, decyl glucoside, disodium cocoamphodiacetate, 1% lactic acid, 1 % glycolic acid, 1,2-hexanediol, caprylyl glycol, xanthan gum, tocopherol, silica, titanium dioxide, tin oxide, niacinamide, panthenol, avena sativa (oat) kernel extract, ascorbyl tetraisopalmitate, parfum.
BABE Rating: 4.75/5
Final Word: Formulated with AHAs, Vitamin B3 and Vitamin E, Elucent anti-ageing gentle cleanser cleans the skin thoroughly without causing any dryness. As the title says, it is gentle against the skin and makes it soft & supple. The regular usage prevents the formation of blackheads & whiteheads, and firms the skin tone. It is a dermatologically tested cleanser that is appropriate for all skin types. Even people like me who have acne prone skin can add it to their skin care routine for the benefits it brings to the skin tone and texture.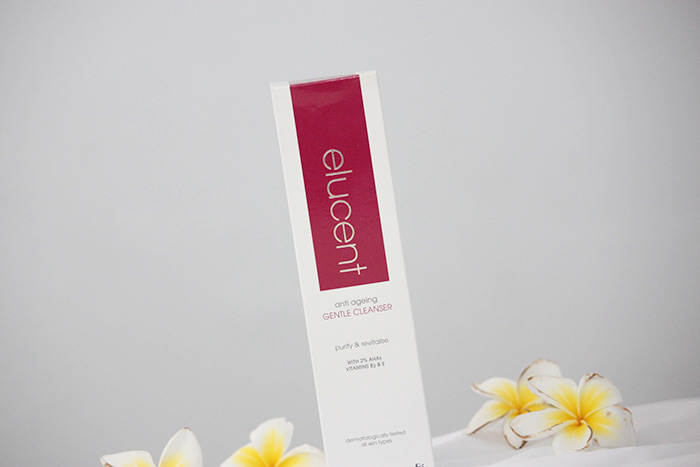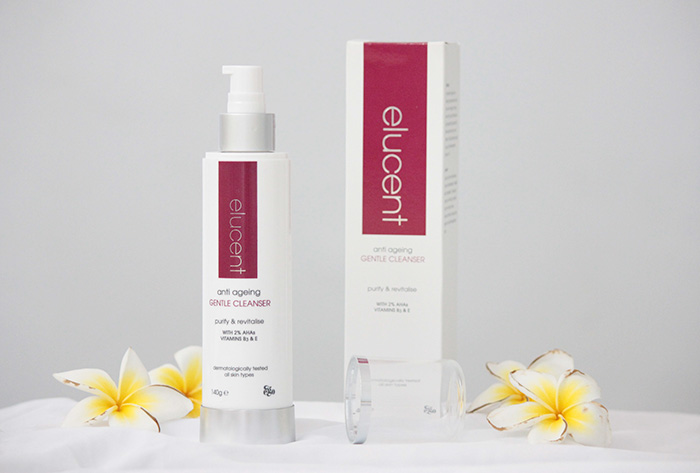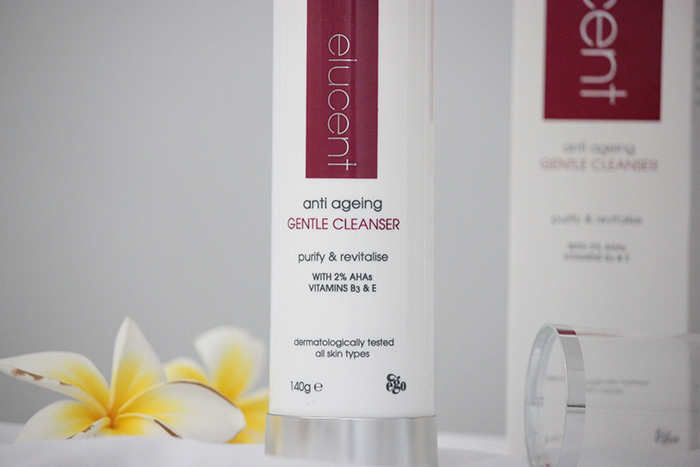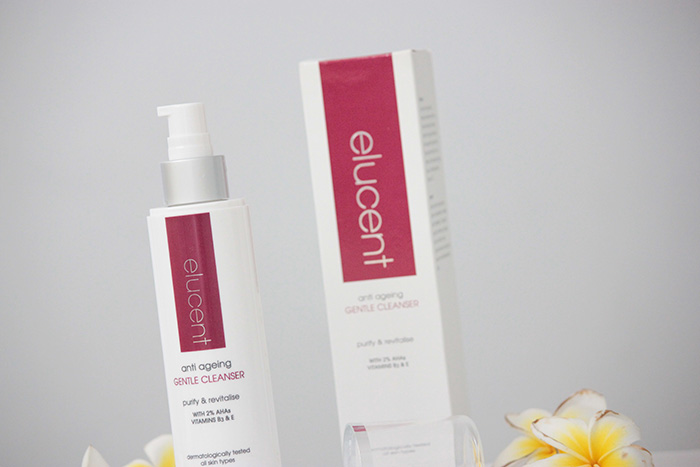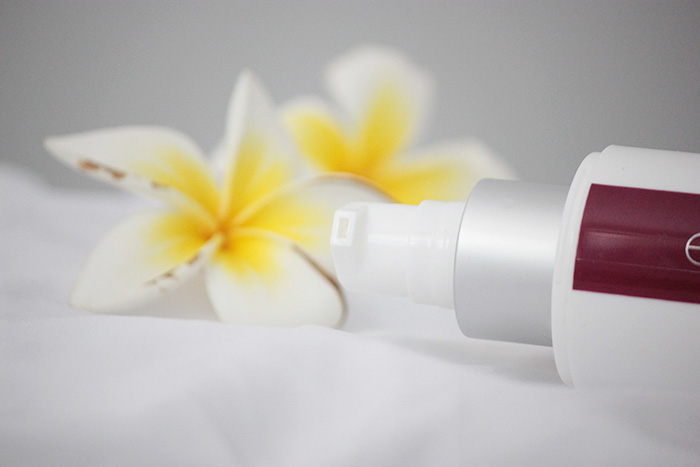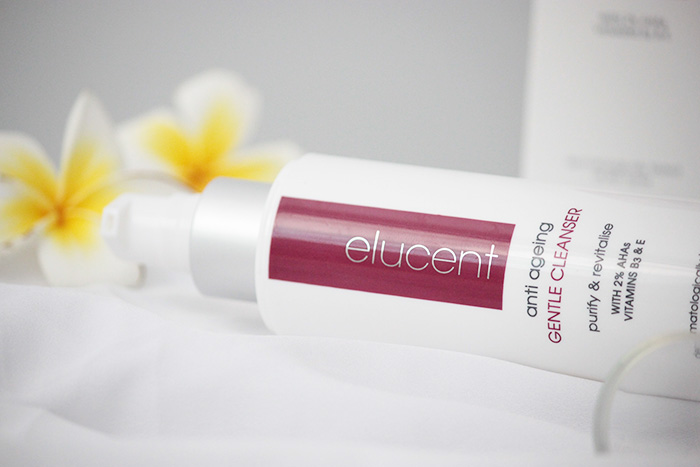 You might also like reading these related topics:
Elizabeth Arden Visible Difference Skin Balancing Exfoliating Cleanser Review
Australian Skin And Hair Care Haul-Part 1
Clean & Clear Natural Bright Face Wash Review
Medimix Ayurvedic Face Wash Review- With 6 Essential Herbs
Garnier Pure Active Neem Tulsi High Foaming Face Wash Review
L'Oreal Go 360 Clean Anti Breakout Facial Cleanser Review
Patanjali Rose Face Wash Review