Here is another new launch from Clean & Clear brand, and like always they have formulated it with the goodness of skin friendly products. The Clean & Clear Natural Bright Face Wash has glycerin, honey and rose water as primary ingredients. It is oil-free face wash that does not clog pores. I have been using it for over 2 weeks now and ready to put forth my view on it. Let's go through my experience with this cute looking face wash.
What the product says:
CLEAN & CLEAR Natural Bright has a double action effect on your skin which helps clear skin problems. The rose water in the face wash helps wash away the dullness caused by impurities in the skin and natural honey with glycerin helps nourish your skin and help it achieve a natural glow that you will love.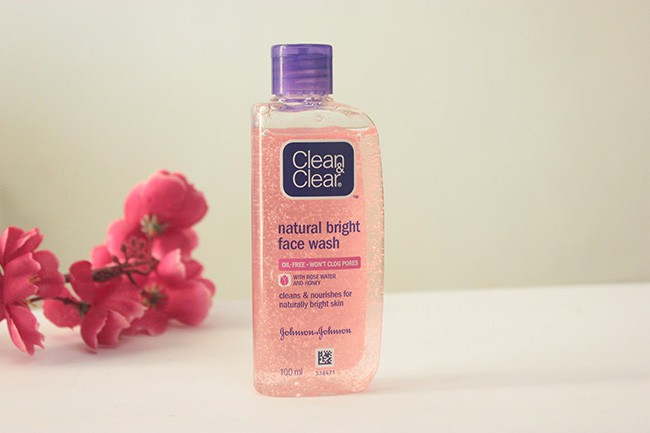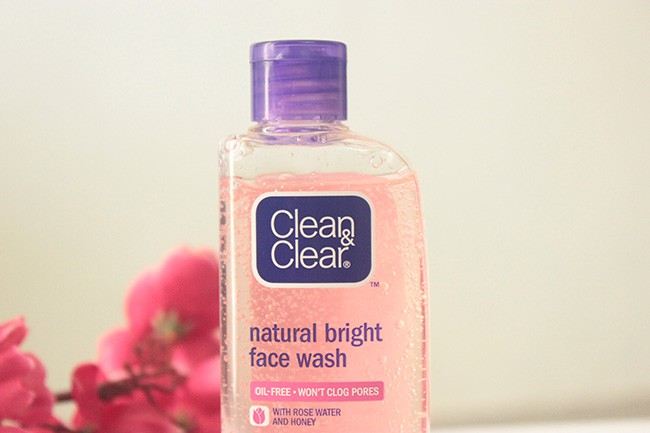 My skin type: Combination to oily
My take on 'Clean & Clear Natural Bright Face Wash'
It comes packed in usual Clean & Clear curvy packaging with a violet flip cap. The plastic bottle is transparent and gives a light pink tint. The bubbles make it look more attractive and appealing. The bottle has all required details mentioned on it such as directions for usage, ingredients list, pricing, etc. It has a compact size and spill-proof locking system. All that should be ensured is that the cap is shut properly, and after that it can be easily carried around in a handbag or clutch.
The face wash is in gel form and the consistency is neither very thick nor runny. It is exactly how I prefer my face washes to be. It is light pink colored face wash with mild rose fragrance. I kind of like this fragrance as it not very harsh and is appropriate for people with sensitive noses. Other than that this is a very mild face wash and does not create much lather. So if you like non-lather face washes you should give this a try.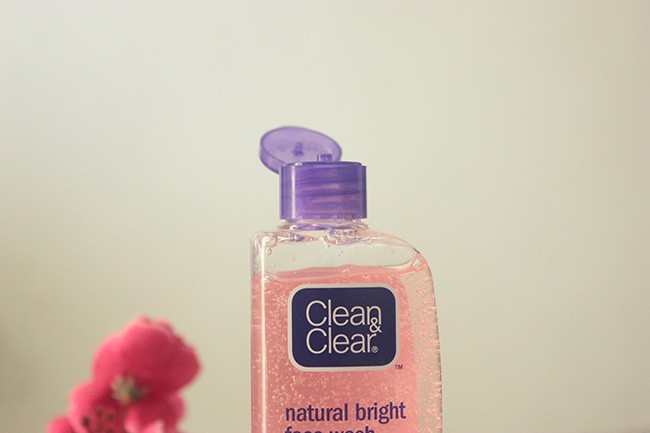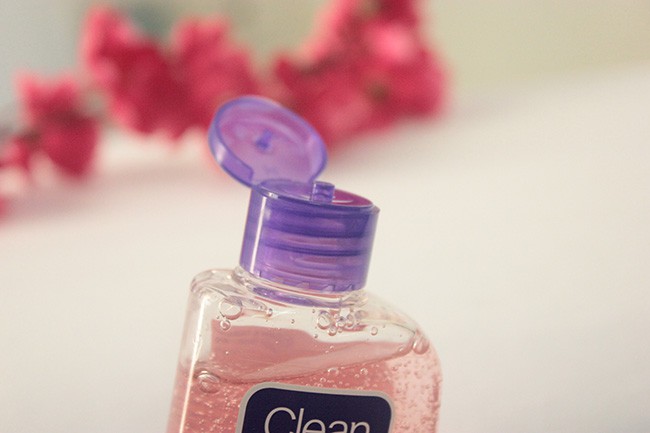 It contains glycerin, honey and rose water as main ingredients, and all these elements are considered quite beneficial for skin. Glycerin and honey helps in keeping the skin moisturized, and that is when I use this face wash it does not dry out my skin. I have oily skin so after using this face wash I can skip moisturizer as well but dry skin beauties might need to slather a thin layer of moisturizer. Nonetheless, it post wash it does not cause any stretchy or flaky feel. Also, rose water helps in removing the external dirt and impurities leaving the skin squeaky clean. This is great for people with clogged pores as it cleans the pores thoroughly and imparts natural glow to the skin. Plus, unlike few other face washes it does not cause any oily layer to surface on the skin.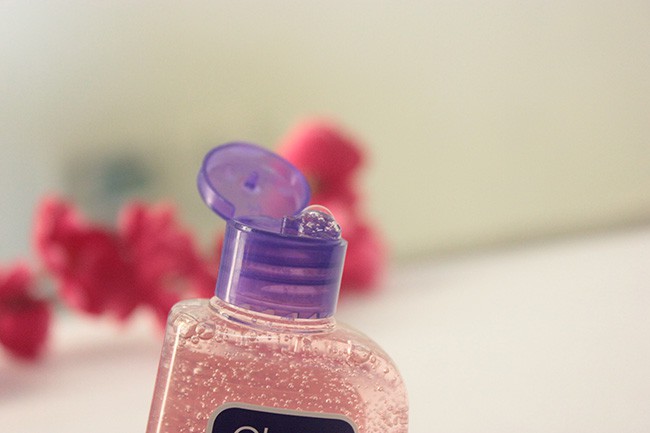 It is a gentle face wash so if your skin is prone to acne or is accustomed to harsh ingredients you might want to go for a more foaming face wash. But for normal skin types that just require a quick wash and healthy glow this is an apt product. Moreover, it is available easily and at a much affordable price.
I tried the all new Clean & Clear Natural Bright face wash in association with BlogAdda.com. If you want to reveal your natural brightness you can buy it here.
What I like about 'Clean & Clear Natural Bright Face Wash'
– Easy to carry and spill-proof packaging.
– It does not dry out my skin.
– Gentle on the skin.
– Removes dirt and grime leaving skin clean.
– Glycerin and honey keep the skin moisturized.
– Rose water helps in getting rid of dirt.
– Very mild fragrance.
– Easily available.
What I do not like about 'Clean & Clear Natural Bright Face Wash'
– It does not foam much.
Ingredients of 'Clean & Clear Natural Bright Face Wash'
Water,Glycerin, Sodium Laureth Sulfate, Lauryl Glucoside, Acrylates/C10-30 Alkyl Acrylate Crosspolymer, Citric Acid, Sodium Benzoate, Fragrance, Tetrasodium, EDTA, Capryloyl Glycine, 0-Cymen-5-ol, Sodium Benzotriazolyl Buytylphenol Sulfate, Sarcosine, Honey, Sodium Hydroxide, Rosa Damascena Flower Water, Cinnamomum Zeylancium Bark Extract, Cl 14700, Cl 17200, Potassium Sorbate.
Price of 'Clean & Clear Natural Bright Face Wash': Rs 110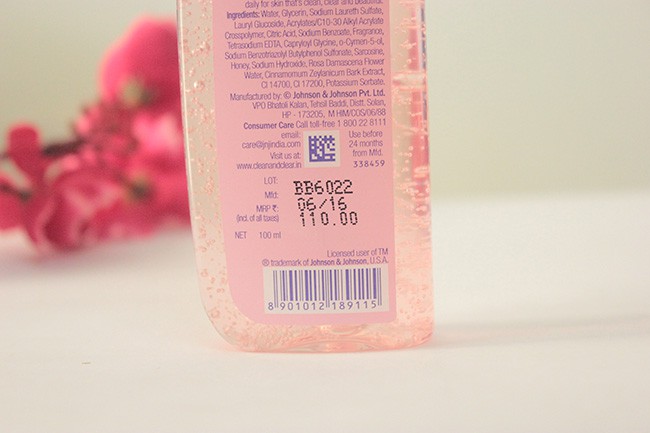 BABE Rating: 4.5/5
Final Word: Overall, Clean & Clear Natural Bright Face Wash contains the goodness of glycerin, honey and rose water. It is gentle to the skin and removes external impurities without making the skin dry. This is nice option for dry and sensitive skin as it keeps the skin moisturized and glowing. The compact size makes it an ideal travel companion and the cheap price makes it fit into the pocket.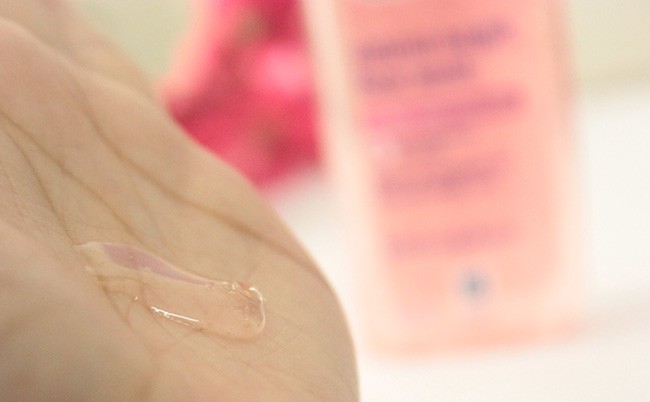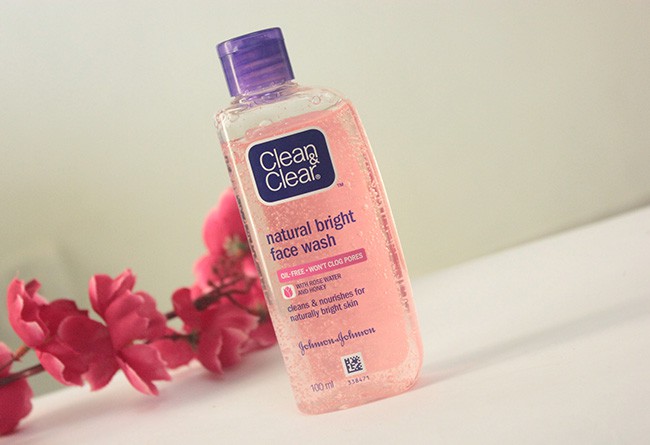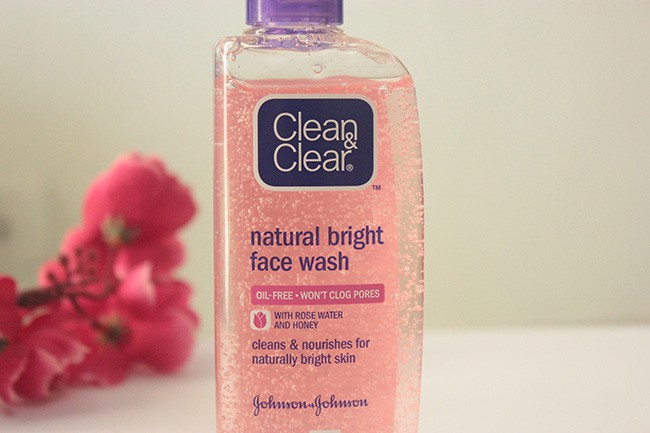 You might also like reading these related topics:
Medimix Ayurvedic Face Wash Review- With 6 Essential Herbs
Garnier Pure Active Neem Tulsi High Foaming Face Wash Review
L'Oreal Go 360 Clean Anti Breakout Facial Cleanser Review