I have been hearing a lot about Patanjali products but never gave them a try before. Couple of weeks ago when I went to the Patanjali shop to buy their aloe vera juice I got intrigued to try their cosmetic products as well. I bought couple of products but the first product that I am reviewing on the blog today is the Patanjali Rose Face Wash. Let's see my experience with this product.
What the product says
Rose face wash made from natural extracts of rose, neem and aloe that cleanse gently and nourish & revitalize the skin tissues. It makes the complexion fresh, smooth and beautiful. It is useful in dryness & roughness of skin & reduces pimples.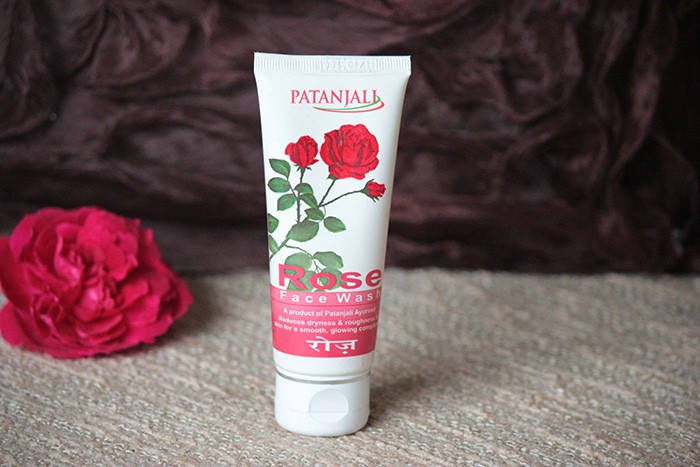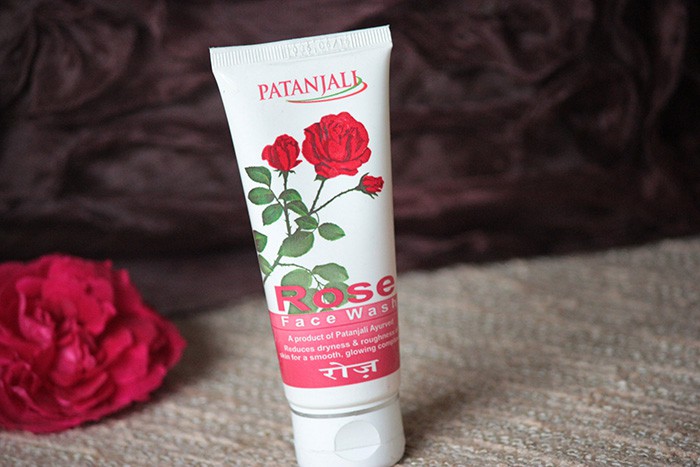 My take on 'Patanjali Rose Face Wash'
Patanjali rose face wash comes in a plastic flip open tube that is easy to squeeze and light weight. Look wise the packing is quite simple- nothing flashy about it. Being a product of Ayurveda, it has modest feel to it. The cap closes with a sound which ensures that the contents are sealed properly and will not spill around. The list of ingredients, usage instructions and other details are mentioned at the back side of the tube.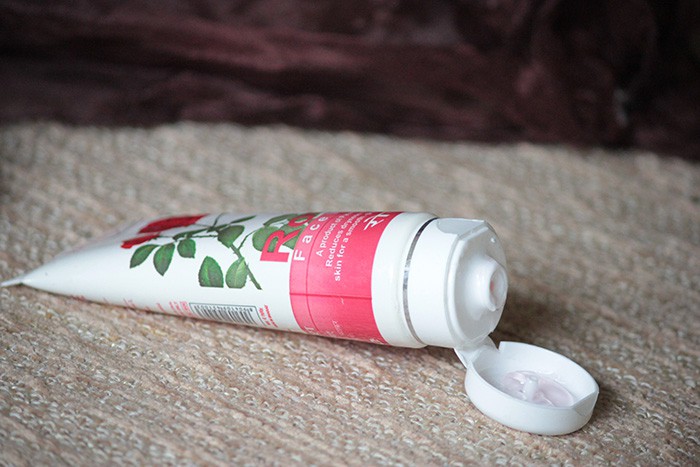 This is a light pink colored gel based face wash. The consistency is semi-runny so I have to be bit careful while pouring it on my palms. It has amazing fragrance of fresh roses that is not at all bothersome. If you are a rose lover you would definitely love the way it smells. I have oily skin so I prefer face washes that lather well. They also help in combatting excess oil production. Even in winter months, sometimes my T-zone gets really oily and lather face wash helps in controlling oiliness. In terms of lather generation, Patanjali rose wash does not produce enough lather. The first time when I used it I thought it did not generate enough lather because I used less quantity but the next time even when I used more quantity I was not satisfied with the quantity of lather it produced. For dry skin, it will be an optimum choice as it does not leave the skin dry and stretchy. It claims to tackle dryness and I feel it does a great job on that area. In winter season, our skin becomes flaky but the consistent use of this face wash helps in providing the required nourishment.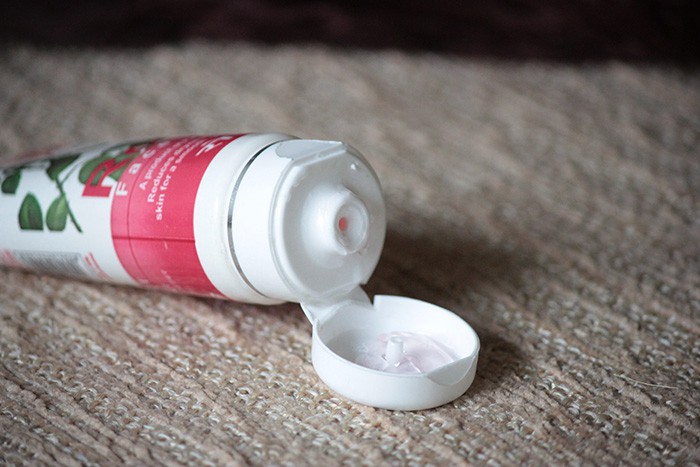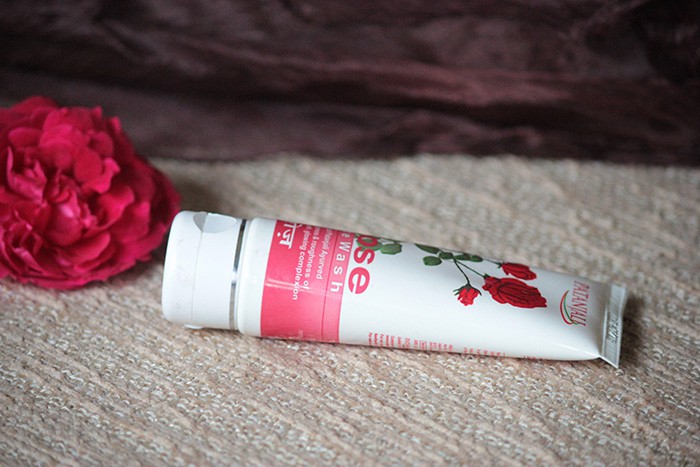 It thoroughly cleans the skin without leaving harsh effect on skin. Since it is an Ayurveda product and contains the goodness of roses I had high expectations from it. I was expecting it add glow to my skin and make it look healthy but unfortunately nothing of that sort happened. On that front I am little disappointed with this face wash. But I would highly recommend it for sensitive and dry skin. My mom-in-law has dry skin and for last few months she was not using any face wash as it was causing irritation and stretchiness to the skin. Fortunately, this face wash suited for dry skin and now she uses it on regular basis. Hence, I think this is an ideal product of your skin is dry or cannot withstand heavy dose of chemicals but if you are looking for a face wash for oily skin you might need to reconsider this option.
What I like about 'Patanjali Rose Face Wash'
– Pleasant fragrance of fresh roses.
– Feels gentle on the skin.
– Best for dry skin.
– Does not leave the skin dry or stretchy.
– Convenient to use packaging.
– Reasonable price.
– Thoroughly cleans the skin.
What I do not like about 'Patanjali Rose Face Wash'
– Does not lather abundantly.
Price of 'Patanjali Rose Face Wash': Rs 45 for 60g
BABE Rating: 3.75/5
Final Word: Patanjali rose face wash is good for dry and sensitive skin. However, if you have oily skin and you prefer lather producing face washes you might not like this one much. But if you have dry skin you should definitely give a try to Patanjali rose face wash. It is very gentle on the skin and cleans it thoroughly. In winter season, it will be a nice option for dry skin.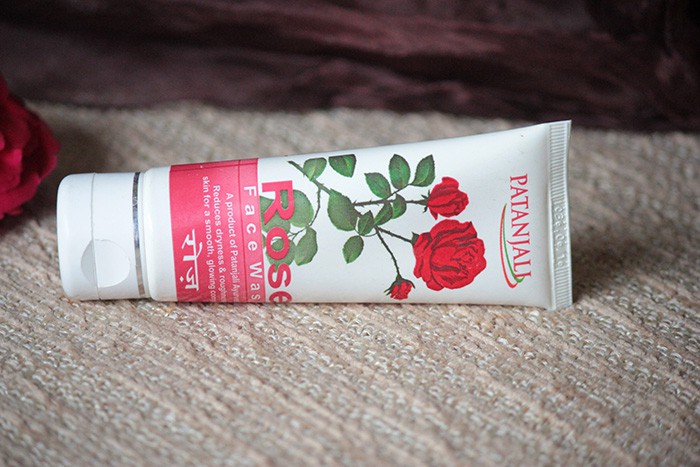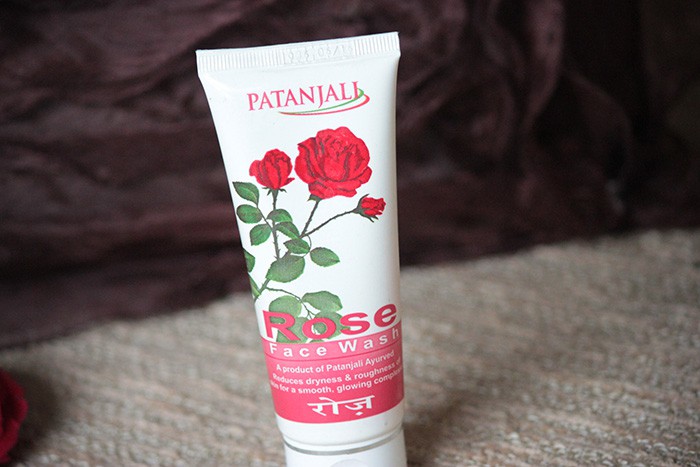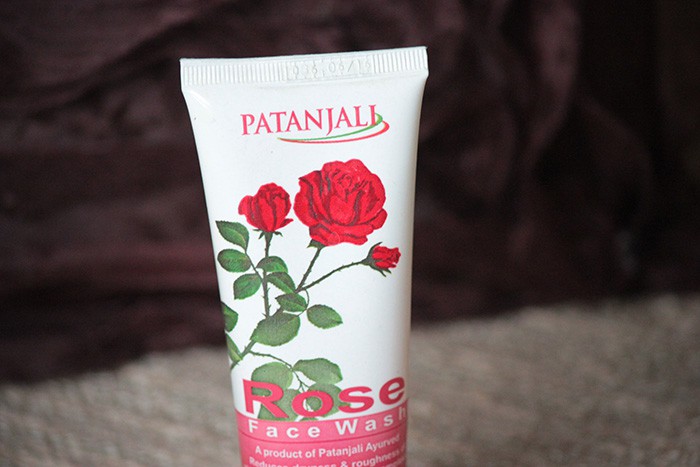 You might also like reading these related topics:
Elizabeth Arden Visible Difference Skin Balancing Exfoliating Cleanser Review
Australian Skin And Hair Care Haul-Part 1
Clean & Clear Natural Bright Face Wash Review
Medimix Ayurvedic Face Wash Review- With 6 Essential Herbs
Garnier Pure Active Neem Tulsi High Foaming Face Wash Review
L'Oreal Go 360 Clean Anti Breakout Facial Cleanser Review