October is a month of festivals and joy, and keeping that in mind the 'Fab Bag' crew has curated this month's bag . The Festive High-October 2016 Fab Bag is a golden color pouch with textured fabric– very much different from any of the previous bags I have received. It is similar to a clutch so can be carried in parties or casual outings. Because of the golden color it is perfect fit for the festive season and would look great with ethnic outfits. It contains five products- 1 full size and 4 sample size products. Without wasting much time, let's have a look at the products in detail.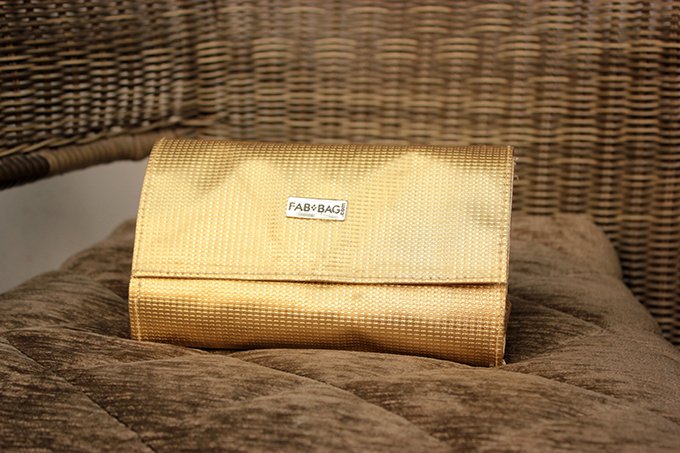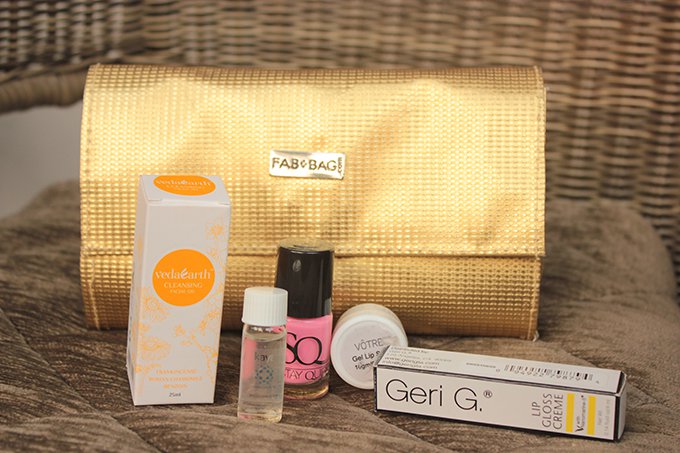 Geri G Lip Gloss Crème: This is one of the self-chosen products. Like every month, I was given an option to choose from various products, and I decided to go with another shade form Geri G lip gloss range. In the August month's fab bag I received the Bambe shade; since I quite like the quality of the gloss I chose the shade 'Sweetness' this time. It is a natural looking pink shade that in the first impression seems to be a nice option for everyday wear. The bag contains the full size product, which has a price tag of Rs 1000.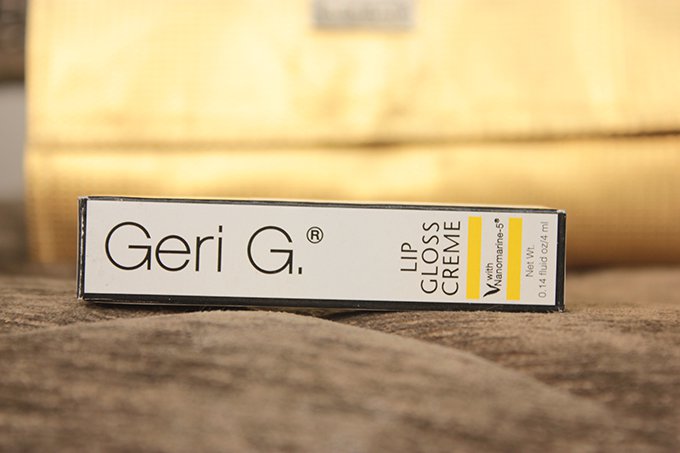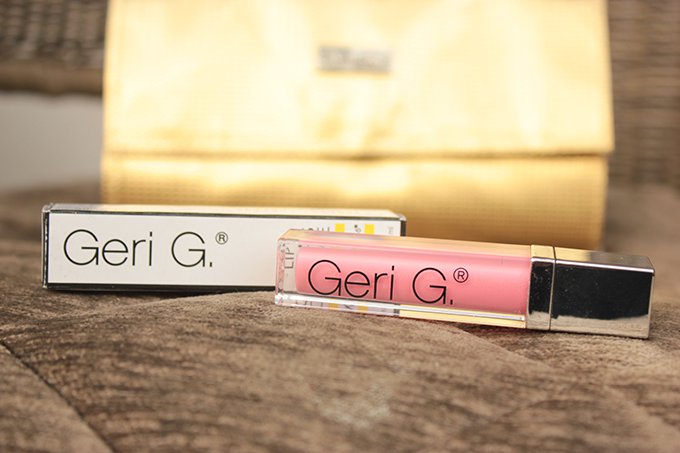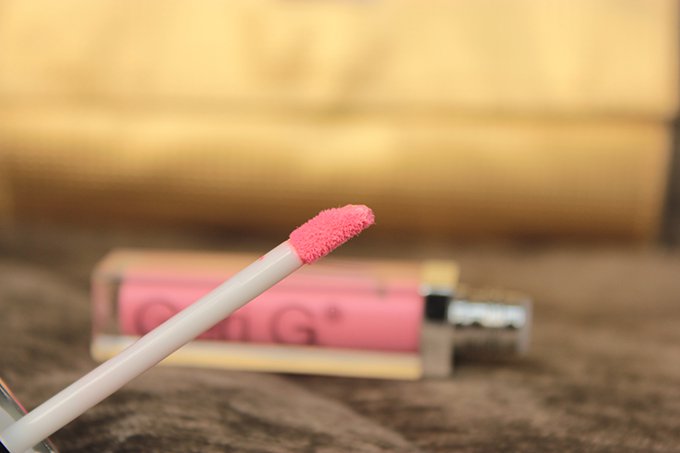 Votre Lip Gel Scrub: The next product I am exciting about is the Votre Gel Lip Scrub. Since the weather in Australia was cold so my lips have gone bit dry. I am hoping that this scrub with its impressive ingredient list of jojoba oil, wheatgerm oil, licorice, lemon and corn particies will bring some relief to my chapped lips. It does not smell that good and I have high expectations from the wonderful ingredients in it. The bag contains 10 gm sample size, and if I like it I will definitely go for the full size which is priced Rs 300.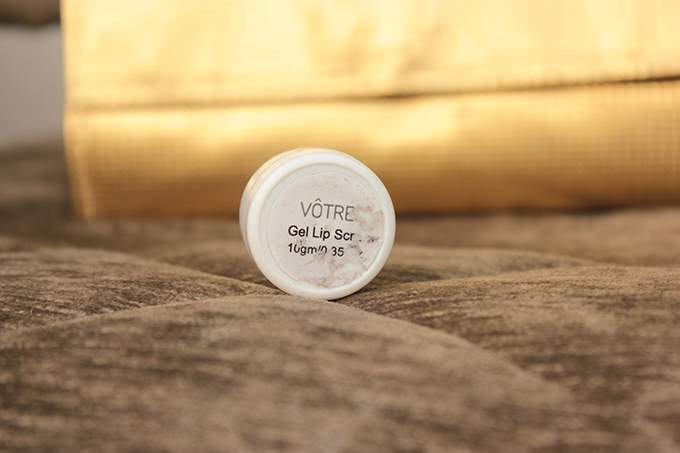 Kaya Brightening Serum: There is also a small 5ml vial of Kaya Brightening serum. It has water like consistency so I am expecting this small bottle to at least last for couple of weeks. The full size bottle of 30ml is priced Rs 1490. It claims to contain a potent active lightening complex that is known to even skin tone, lighten freckles, age spots as well as reduce hyper-pigmented area. It has a nice perfume like fragrance that will keep the skin fragrant in addition to lightening it.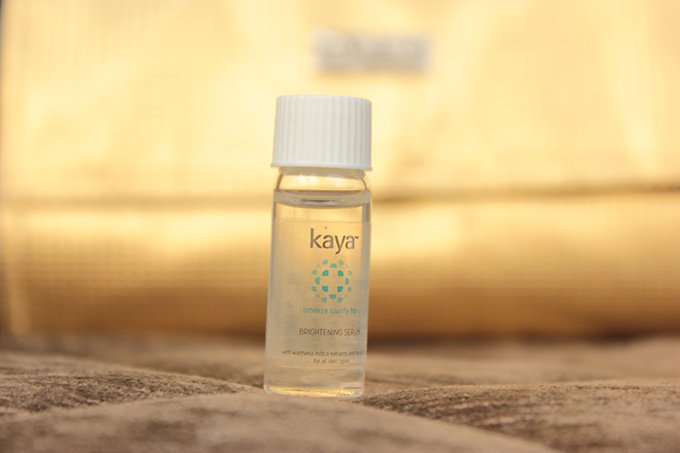 Vedaearth Cleansing Facial Oil: Since I have tried Innisfree green tea cleansing oil I have been in love with this product type. Cleansing oils take off the makeup and external impurities without really making the skin dry. This Vedaearth cleansing oil contains chamomile and benzoin that are known to help rejuvenate skin, improve blood circulation and make skin soft and glowing. The bag contains the 25ml sample but the full size bottle is priced Rs 350.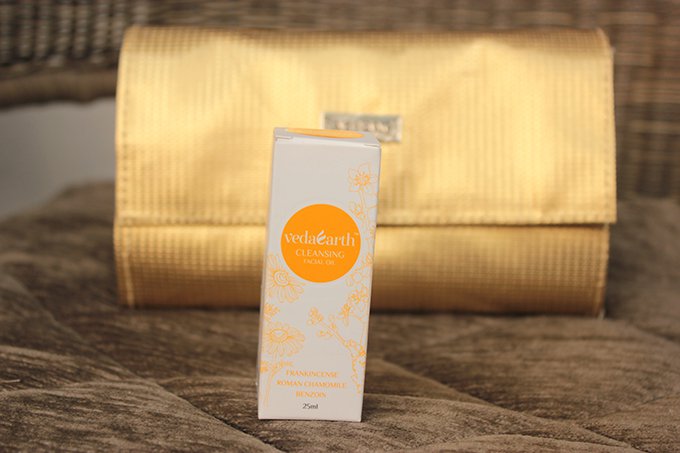 Star Quirky Nail Polish: The fifth product of October 2016 fab bag is the 'Stay Quirky' nail polish in shade 'Fab Bag' (03). It is a dusty pink shade, and I am planning to apply it soon. I will post the swatch photos for you to see on my Facebook page and Instagram. The bag contains full size product of 6ml, which is priced Rs 165.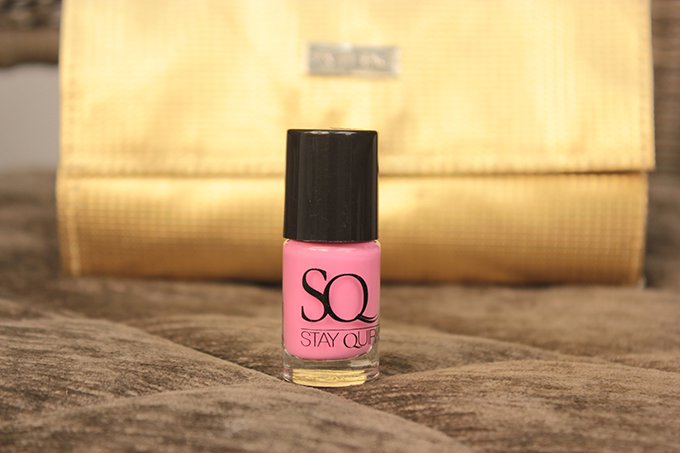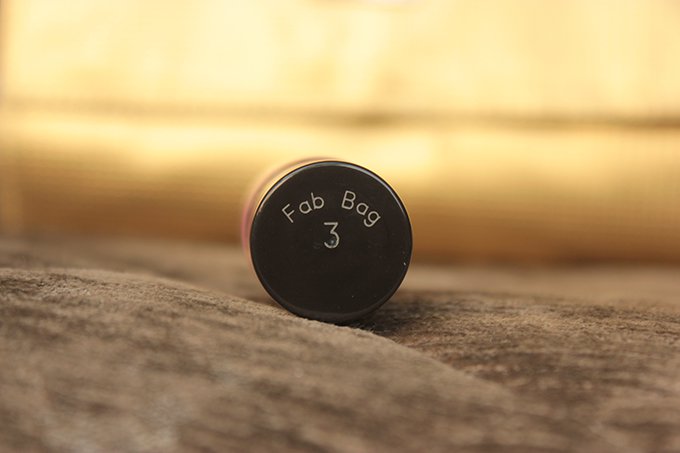 Overall, I like the golden pouch and the contents of October 2016 fab bag. Usability wise, the pouch can be easily carried with traditional wear. If you like the bag you can order it from the Fab Bag website. The brand is also running a festive discount so you can get the 3 month subscription at 11% off i.e. Rs 1599 instead of Rs 1797.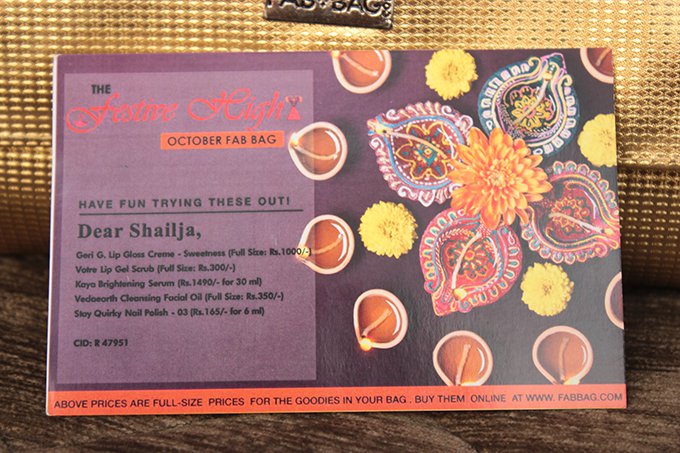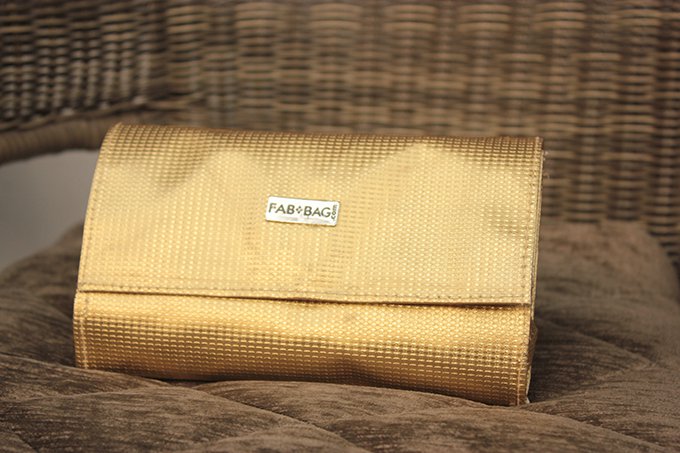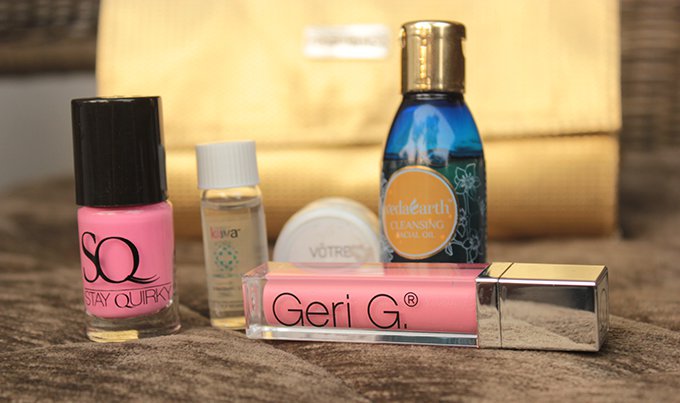 You might also like reading these related topics:
What The Chic-August 2016 Fab Bag Review
The Hello Gorgeous-July 2016 Fab Bag Review
The Beauty Addict-June 2016 Fab Bag Review
The Summer Escapade-May 2016 Fab Bag Review
It's A Spring Thing-April 2016 Fab Bag Review
More Power To you-March 2016 Fab Bag Review
The Love And Makeup-February 2016 Fab Bag Review
The Beauty Resolutions-January 2016 Fab Bag Review
Party All Night-December 2015 Fab Bag Review
Up Your Game-November 2015 Fab Bag Review
Get Set To Celebrate-October 2015 Fab Bag Review
3rd Anniversary-September 2015 Fab Bag Review
Cast A Spell-August 2015 Fab Bag Review
Red Carpet-July 2015 Fab Bag Review
Revealing The Unrevealed-Sun, Sand, Sexy May 2015 FAB BAG Review
The Nine to Nine April FAB BAG 2015 Review
Take Charge-June 2015 Fab Bag Review