I hope all of you are geared up to celebrate this year's festive season. Fab bag crew took care of the celebration spirit by incorporating the bright color and ethnic style in October fab bag. If you ask me, I completely love this desi look of fab bag, and since I saw its images floating on the social media I have been eagerly waiting to get my hands on it. This month's back is a lot different from the usual fab bags. It is not made up of faux leather or plastic, and even does not have any zipper. As I have said earlier, it has got traditional designing and outlook so I would rather call it a pouch than a bag. The rani pink and maroon combination with gold detailing is appropriate for October month. The size is decent and you can anytime use it as a carry pouch for a traditional function. The fabric is a mix of khadi silk and cotton. It has woven texture with slight shine that enhances the ethnic beauty of the pouch. It has good storing space as well as usage.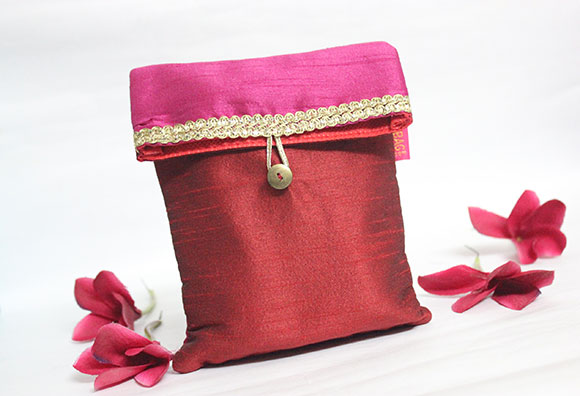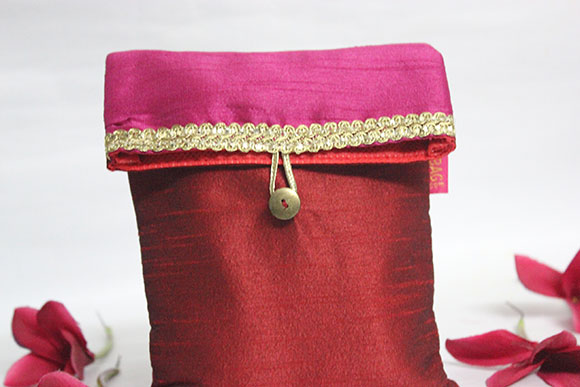 As far as the contents are concerned, it contains 4 products – 3 skin care and 1 makeup. There is a just 1 full size product and rest is samples. But the samples are decent sized, so you will be able to use them for good amount of time in order to know their efficacies. Let's have a look at what my entire October fab bag contains.
Spa Ceylon White Jasmine Facial Masque- This masque claims to provide instant whitening results so would be useful when you are short of time. This is a paraben free and 100% vegetarian mask so I assume it will be safe for the skin. It contains jasmine oil and natural clays that cleanse the skin and give it a radiant glow. I am quite excited to use this masque as I have couple of family functions lined up. The bag contains 50g of the product so I am hoping to see the results before ordering the full size. The full size contains 100g product and priced Rs 2150.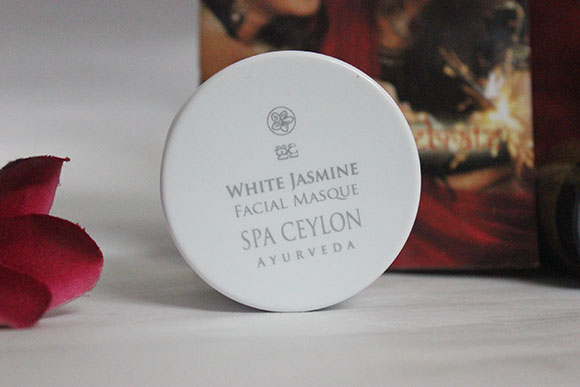 Nyassa Tiramisu Body Scrub- I have never tried this brand before so this will be my first brush with it. I have got a cocoa butter body scrub that is made of raw brown cane sugar. It has a rich chocolaty fragrance which is very irresistible. I bet, you won't be able to stop yourself from tasting it. I already did, and it tastes yummy .Ok, let's concentrate on the basic usability of tiramusu COCOA butter body scrub. It claims to exfoliate the skin, making it soft and smooth to touch. The bag contains 30 gm sample, and the full size product has 215g at a price tag of Rs 900.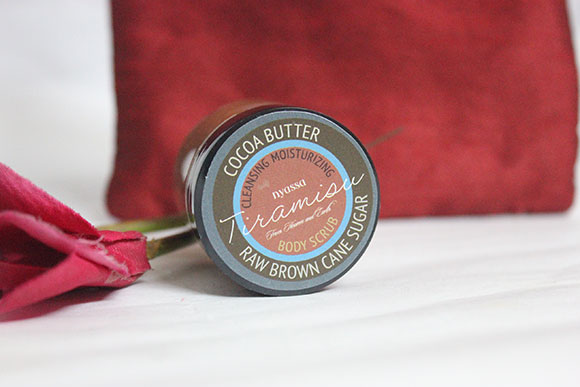 Palmer's Cocoa Butter Formula Lotion- Again, this is a new brand for me. I have heard a lot of good things about it, so have high expectations from this lotion. It claims to lock in moisture and protect the skin from harsh elements in the environment. I guess, it would be a good moisturizer for the upcoming winter season. Its main ingredient is cocoa butter so smells heavenly. It seems like Fab bag is giving a chocolaty treat to our skin this festive season. I got a 50g sample, and the full size (400 ml) comes with a price tag of Rs 545.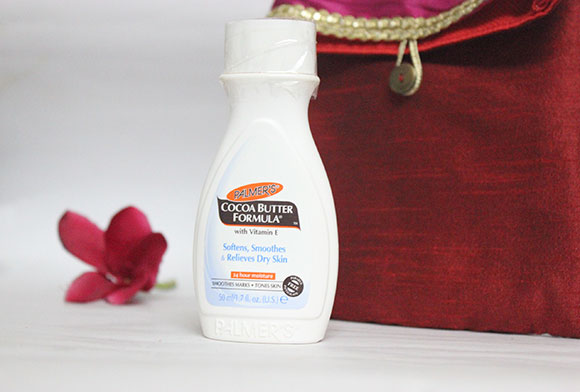 Makeup Revolution Vivid Blush Lacquer- This is my second makeup revolution product. The first one I got in the fab bag was the focus and fix concealer, and sadly I am not much happy with its performance. I really hope this blush fares well. Well, this is the only full size product in October fab bag, and and is priced Rs 750.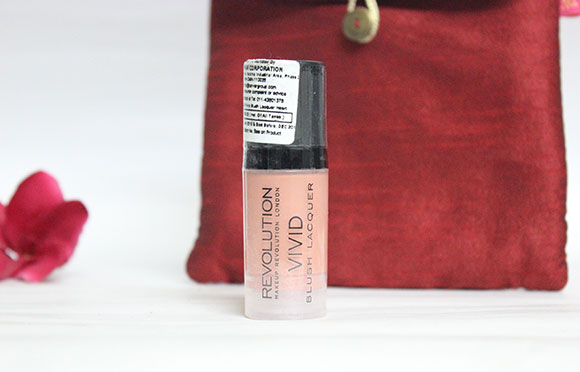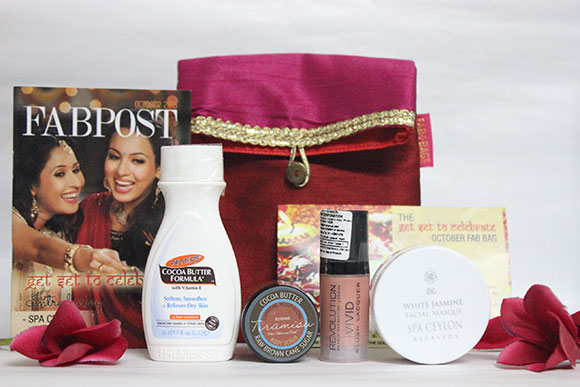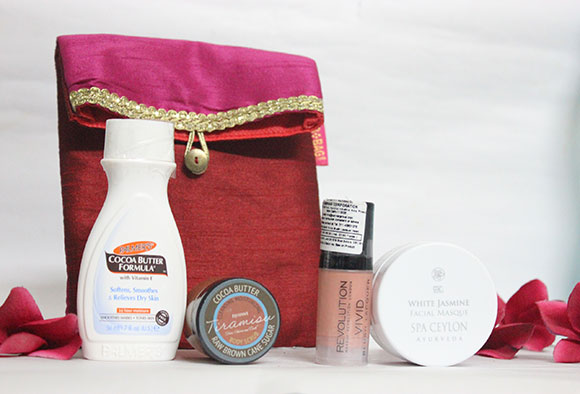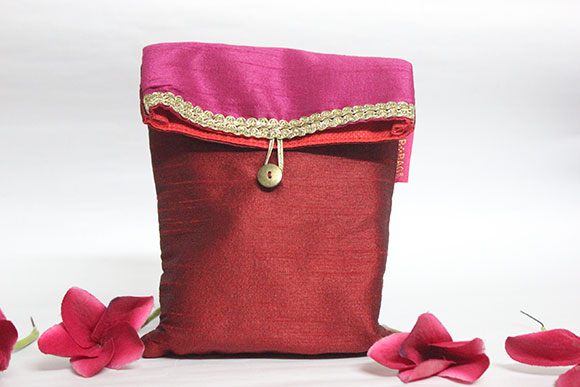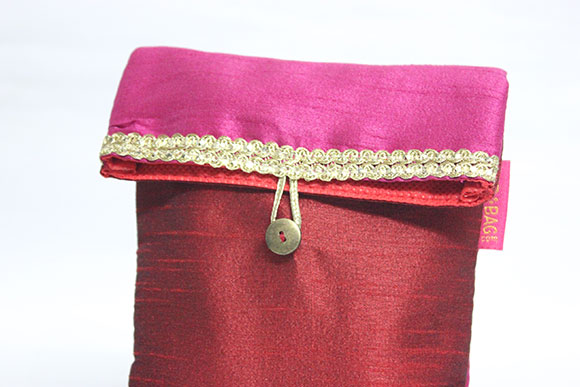 Overall, October fab bag is worth the price. Even though there is just one full size product, I believe the samples are decent enough to last for a long time. Moreover, the pouch is beautiful and has usability especially in the festival season. And yes, please do not ignore the fab post. It has good tips for festival makeup, and the things you should do in this season. Overall, I very much like the look and contents of October fab bag. If you like it too subscribe for it here in just Rs 499.
You might also like reading these related topics
3rd Anniversary-September 2015 Fab Bag Review
Cast A Spell-August 2015 Fab Bag Review
Red Carpet-July 2015 Fab Bag Review
Revealing The Unrevealed-Sun, Sand, Sexy May 2015 FAB BAG Review
The Nine to Nine April FAB BAG 2015 Review
Take Charge-June 2015 Fab Bag Review