Hi Everyone,
I had a wonderful start of the day today, when with half closed eyes I opened the door to receive my April FAB BAG. I was not expecting it to be delivered so soon, as yesterday evening only I got a notification from the fab bag crew regarding its dispatch. So when it arrived today, I was head over heels. Who does not love surprises, especially when they come first thing in the morning!!
With sheer excitement I un-wrapped the courier to find a cute zebra print bag encompassing all the goodies. This month's FAB BAG theme is nine to nine so it has been carefully customized for that long required freshness. I totally find this concept congruous to the needs of working women who work till late, hence actually need an invigorating feel all day long. Personally, I believe that if a woman knows she is looking good it increases her efficiency and working-stamina. The feel-good-factor phrase works exceptionally well for me, it boosts up my confidence and productivity, and gives the vigor to perform every single chore with perfection.
Now, let's have a look at the goodies of this month's 'nine to nine FAB BAG'.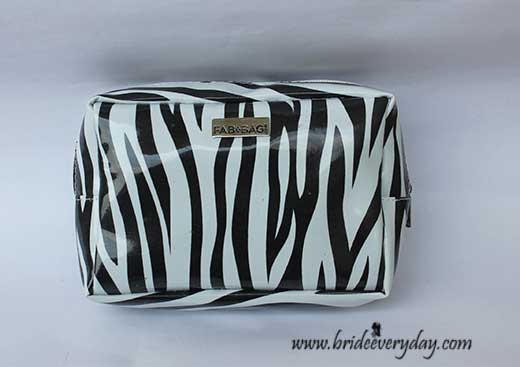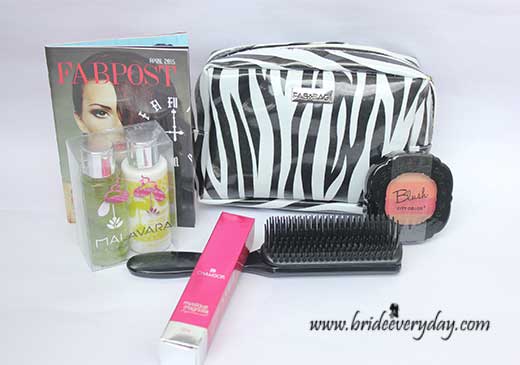 Malavara Shower Gel and Body Lotion Duo: The lime vetiver variants of this duo have pleasing fragrance. The duo is perfect for the summer season as it seems to have the capacity of overpowering the sweatiness with the freshness of lime. I prefer such strong fragrance products as they not only provide a nice bathing experience but also keep you rejuvenated for all day long. The 300 ml shower gel costs INR 1000, and the 300 ml body lotion costs INR 1500.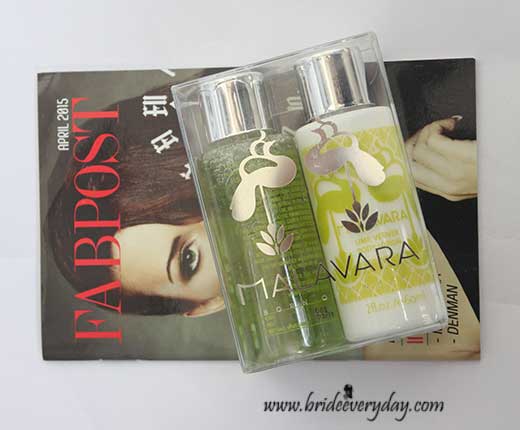 City Color Blush Quad – Coral: This 4-in -1 color quad has wearable shades for every occasion. Usually, I prefer to wear the sheer shades to my usual office routine, and keep the brighter ones reserved for parties. With this quad, I have the opportunity to mix them up to get the color according to my mood. Formulated with powder base, this blush is optimum option for people like me who have oily to combination skin. This is the ony full size perishable product included in the bag, and costs INR 500.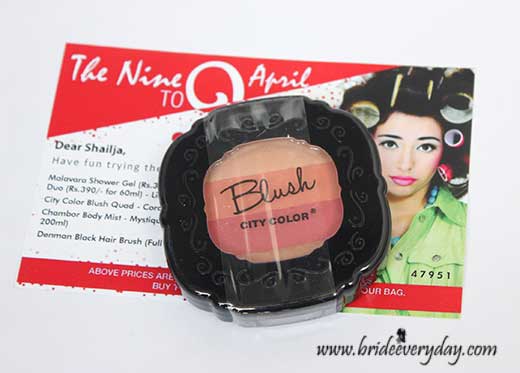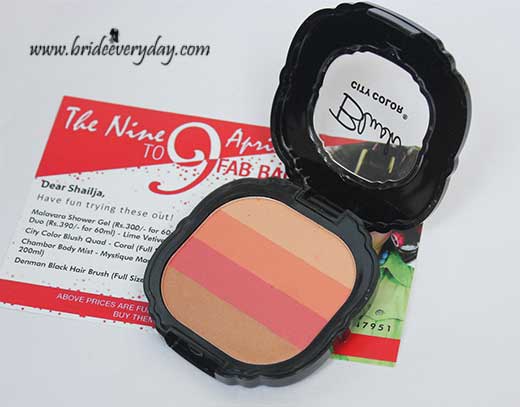 Chambor Body Mist – Mystique Magnolia: This is as they say "the need of the hour". With summer season at its peak I always wanted to keep a handy body mist in my bag to avoid those embarrassing moments of body odour. Especially, when going to open markets as lajpat nagar I badly need this body mist handy. It is just a 10ml sample product but I am already thinking of buying the full size on my next visit to Chambor store. The full size product is priced at INR 595 for 200 ml.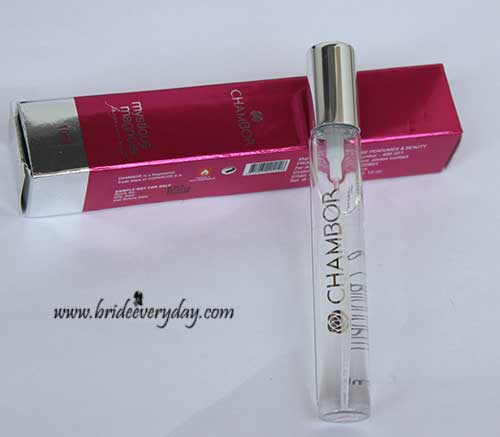 Denman Volumizing Black Hair Brush: A couple of weeks back I saw a hair brush at Forever 21 store but for some reason could not buy it. Since then, there has not been a single moment when I have not planned of going back to get that brush. Co-incidentally, the fab bag crew read my thoughts telepathically and included a hair brush (that too from Denman) in this month's bag. This brush has widely spaced pins that are attached to an anti-static pad to add volume to hair. Unlike other hair brushes I have used so far, this one looks quite superior in quality but a little sturdy as the backside of the brush is also made of hard plastic instead of soft cushioning. Priced at INR 475.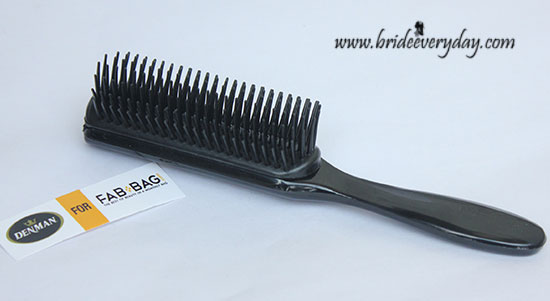 Overall, some of the products in this month's fab bag were really my need so I love them for their timely arrival. For those who intend to try the sample products before actually investing in the full size versions fab bag is a good medium of this sort of experimentation. You just need to choose a subscription plan of the following four and subscribe to it. Click here to subscribe.
1 month: INR 599
3 months: INR 1499
6 months: INR 2699
12 months: INR 4799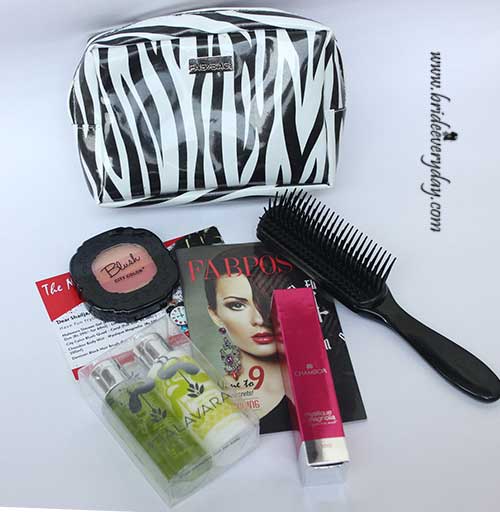 In addition to women's fab bag, the crew is also releasing men's fab bags every month. In case you want to surprise your better half, you can do so by ordering an exclusive FAB BAG for him.
P.S: Product is sent by the brand for consideration.