Malavara Lime Vetiver Body Wash Review
Hi Everyone,
Here is another article on Malavara Lime Vetiver product but this time it is the body wash. If you have read my previous lime vetiver post you must know I am very impressed with the lime scented body lotion. It makes the skin supple and hydrated for hours. But to know how I like this body wash you need to spend little more time in reading this article.
What the product says
Malavara body washes are derived from pure coconut and virgin olive oils, which contain both the essential fatty acids to strengthen, condition, nourish and soften skin as well as the antioxidants needed to improve skin elasticity. They are entirely free of SLS, Parabens and other harsh preservatives. The preservative system used in our products is very gentle on skin, is included in the Handbook of Green Chemicals and is Whole Foods Premium Bodycare approved
My Take on 'Malavara Lime Vetiver Body Wash'
It comes is a transparent bottle packaging with screw open cap. There is no stopper so you have to be watchful while taking out the product. The transparent bottle also allows you to keep a check on the quantity left. However, every time I have carried this bottle the contents spilled and spoiled other items. Not sure, if the problem is with this particular bottle only or with all of them. But be careful when you purchase it.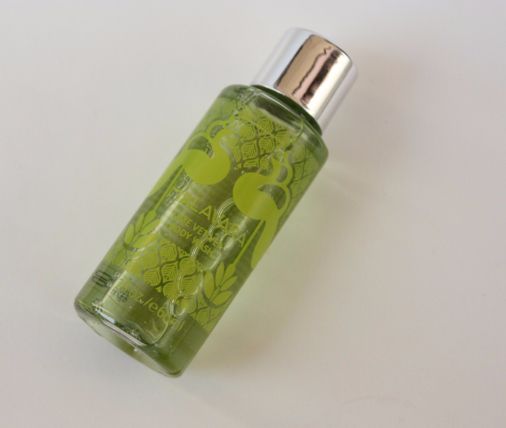 When in the bottle this body wash looks pale green in color but when you take it out it becomes almost transparent. The consistency is not watery, I would say it is somewhat thick but still you need to be careful while using it. Its fragrance deserves special mention – the moment bottle is unscrewed the lime scented aroma fulfills the ambience. In summers this is going to be a real treat for the skin in case you are looking for an invigorating aroma rich body wash. The irony is that this fragrance does not stay on for long; it disappears after 1-1.5 hours of bathing. Had it stayed for longer, this wash would have topped my favorite body washes' list.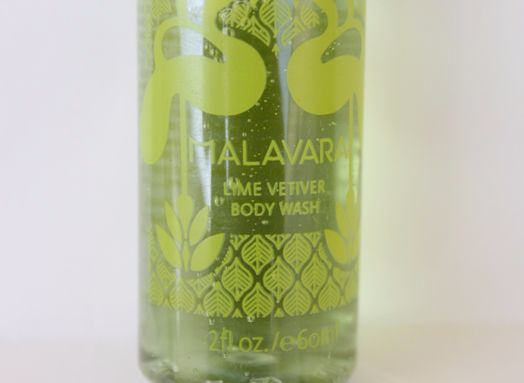 For usage, I put it on wet loofah before rubbing on the skin. It generates abundant leather in just pea size quantity. You can also apply it on hands to work up rich lather. I am a lather lover so for me it is "the more the merrier". Even though the price is higher, the pea size quantity required for every usage ensures that the product really lasts for long.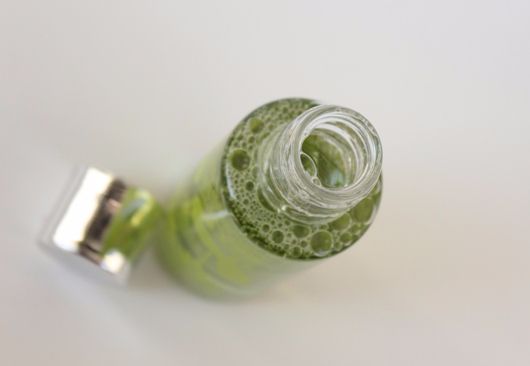 The other good thing is that it does not dehydrate the skin. I have stretchy skin experiences with other body washes where I could draw a white line on my skin if no lotion is applied immediately after bath. But with Malavara lime vetiver body wash it does seem a necessity anymore. Even when I forget applying lotion, my skin looks normal without any flakiness.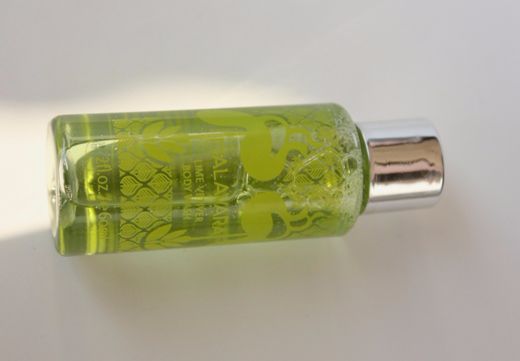 What I like about 'Malavara Lime Vetiver Body Wash'
– Refreshing lime fragrance.
– Lathers abundantly.
– Small quantity is required for pleasant bathing experience.
– It does not make the skin dry or stretchy.
What I do not like about 'Malavara Lime Vetiver Body Wash'
– Packaging is not spill-proof.
– Pricey for the average performance.
– Fragrance does not linger on for long.
Price of 'Malavara Lime Vetiver Body Wash': INR 1000 for 300 ml.
BABE Rating: 3.5/5
Final Word: Malavara lime vetiver body wash is a perfect summer companion for its lime fragrance and rich lather. However, the above average price, as compared to other body washes, has raised the expectations which unfortunately are not met. Had it been priced lesser it would have been a perfect fit for summer body washes.
You may also like reading these related topics
Lux Velvet Touch Moisturizing Body Wash Review
Lux Peach & Cream Body Wash Review and Swatch
Marks And Spencer Blissful Strawberry Shower Gel Review
Marks and Spencer Pampering Cocoa Butter Shower Gel Review
Palmolive Aroma Morning Tonic Shower Gel Review
Palmolive Ayurituel Joyous Shower Gel Review
Palmolive thermal spa skin renewal body wash review
The Little Bubble Co Strawberry Sundae Bath & Shower Gel Review
Cinthol Splash Cooling Shower Gel Review