Hi Everyone,
For last few weeks, I have been testing Malavara lime vetiver duo in their 60 ml packaging. The duo includes a body wash to be sufficed with similar fragrance body lotion. When it comes to body lotions I like to experiment. The current Malavara Lime Vetiver body lotion that I am using is summer appropriate when it comes to fragrance, but you will come to know more about it when you read the entire article.
What the product says
Malavara body lotions do not contain Parabens or other harsh preservatives. The preservative system used in our products is very gentle on skin, is
included in the Handbook of Green Chemicals and is Whole Foods Premium Bodycare approved
My Take on 'Malavara Lime Vetiver Body Lotion'
The 60 ml lime vetiver body lotion comes in a screw open bottle. I know such packaging pose no check on quantity and sound unhygienic but I guess this lotion might have different packaging when you purchase the 300 ml bottle. As far as the 60 ml packaging goes, taking out the product is easier and less unclean than you can imagine. Moreover, the small size of the bottle makes it fit in every nook and cranny.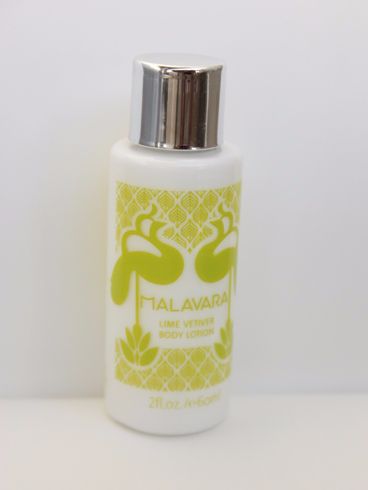 The body lotion is white in color with semi-runny consistency. The texture is super creamy but that does not make it greasy. Owing to the steadiness, it is easier to spread on to the body. You do not have to repetitively massage to make it sink into the skin. In fact it will be absorbed in couple of minutes leaving your skin non-sticky and hydrated. The one thing that I like the most about this lotion is its refreshing lime fragrance. The fragrance stays on for couple of hours, but never disappears completely. Even after a long sunny day, my skin has that refreshing citrus smell at the end of the day.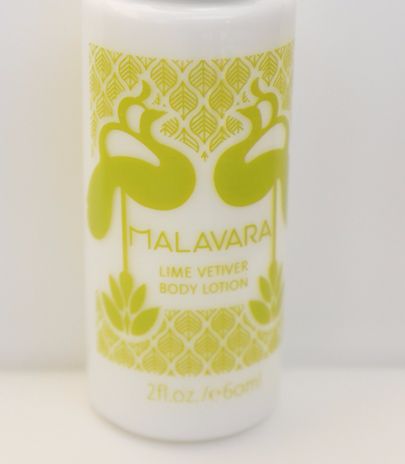 It does not feel heavy on the skin. It has a water base, which makes the lotion feel light and easily absorbable on the skin. The moisture effect is not long lasting though. Even after 30 minutes of application my hands start demanding another coating of moisture. In nut shell, I have to reapply it couple of times a day. If that is the situation in summers, in my opinion, it would fail to provide the required moisture level in winters.
This product claims to be free of SLS and parabens, which is a good thing. But its exorbitant price as compared to other body lotions is a turn off.
What I like about 'Malavara Lime Vetiver Body Lotion'
– It has refreshing lime fragrance
– Spreads easily and quickly.
– Get absorbed into the skin in no time.
– It feels light on the skin.
– It does not leave much sticky feeling behind.
– 60 ml bottle is travel friendly, and can be adjusted in any corner of your handbag.
What I do not like about 'Malavara Lime Vetiver Body Lotion'
– It does not provide long lasting moisture. Application has to be repeated at frequent intervals.
– Exorbitantly priced.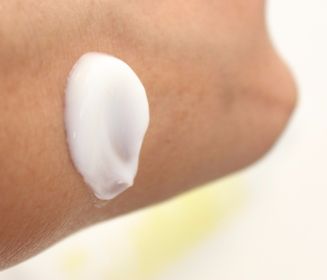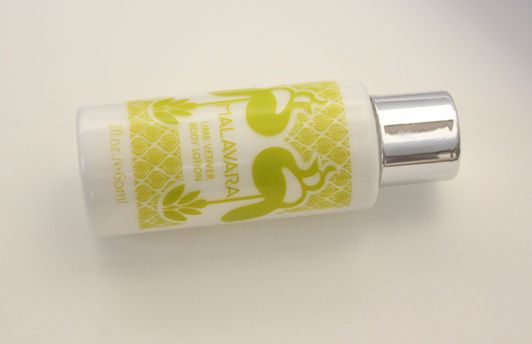 Price of 'Malavara Lime Vetiver Body Lotion': INR 1500 for 300ml
BABE Rating: 3/5
Final Word: Undoubtedly, this body lotion has pleasant lime fragrance that stays on for long and make it a perfect companion for sweltering summer season. But the lack of moisture it provides and the exorbitant price are few parameters that need pondering.
You may also like reading these related topics
Nivea Nourishing Lotion Body Milk Almond Oil Review
Nivea Express Hydration Body Lotion Review
Aaranyaa skin soothing hand and body lotion shea butter review
Dove essential nourishment body lotion deep care complex review
Dove Indulgent Nourishment Body Lotion With Shea Butter Review
Jergens Ultra Healing Extra Dry Skin Moisturizer Review
Vaseline Total Moisture Cocoa Glow Body Lotion Review
Vaseline Total Moisture Aloe Fresh 24hr Nourishing Body Lotion Review
Vaseline Healthy White SPF 24 Triple Lightening Lotion Review
Himalaya Herbals Intensive Moisturizing Body Lotion Review
Parachute advanced deep nourish extra dry skin body lotion review
Davidoff cool water sea rose moisturizing body lotion review
Jolen Sun Screen Lotion SPF 15 Review, Swatch
Jergens Age Defying Multi Vitamin Moisturizer Review
VLCC Almond Nourishing Body Lotion Review
Bodycology Sweet Petals Body Cream Review
Marks and Spencer Pampering Cocoa Butter Moisturizing Hand and Body Lotion Review