Blush City Color Coral Shade Review
Hi Everyone,
City color blush quads come in five exquisite shades: baby pink, brown, coral, nectar, pink and rose. As the name says, each blush comes with four colors lined up in beautiful stripes. You can either wear these shades individually or swirl all of them or couple of shades together for the gorgeous glow on your face. The quad that I am reviewing today is in shade coral, and I got it in April month's FAB BAG. Read on to know my experience with this blush quad.
My Take on 'Blush City Color Coral Shade'
City color coral blush comes in a sturdy plastic packaging that has see-through top, which makes you see the four stripes of colors. The edges are made of black plastic and seem damage-proof. Unlike other blushes, this one does not come with mirror and blush brush. Though these two things are seldom used but they come in handy at the time of travelling or when you are short of space to accommodate even such small utilities.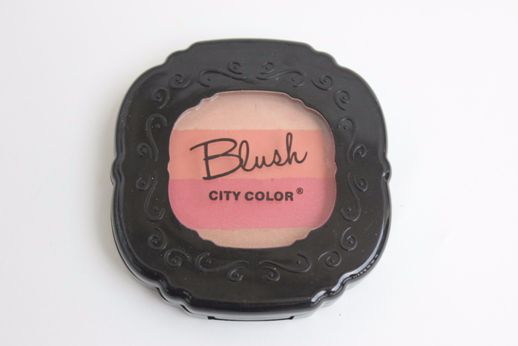 These shades have powder base so would suit all skin types especially oily skin. The pigmentation is intense, and gives nice glow to cheeks. Mostly, I prefer to apply these shades individually, I rarely mix and match them as that can make the quad messy and cause the stripes to lose their actual colors. Even if I have to do that someday, I would prefer doing so with a sleek brush in order to lessen the damage to originality.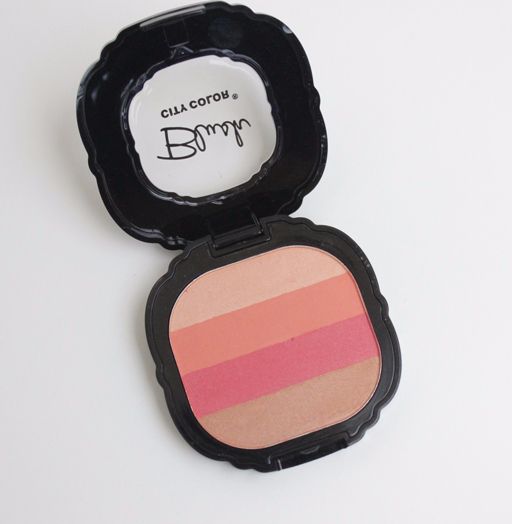 Out of the four shades, three have sheen and one is absolutely matte. Though these shades have powder base, they are super smooth in texture and impart a satiny finish. Because of the diverse variance in selecting these shades they can be used for several purposes. For instance, one shade can be used as a bronzer or for contouring while the lightest shade serves perfectly as a highlighter. I like the multi-purpose use of this quad as it makes me carry less makeup products while travelling.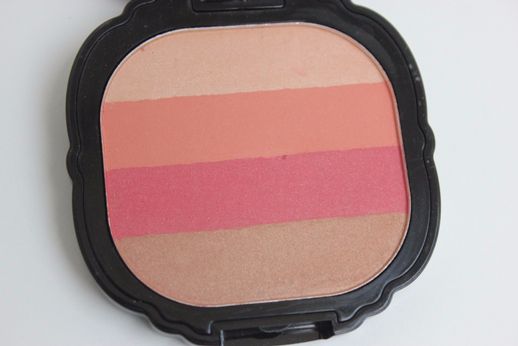 The staying power is of 3-4 hours without smudging. I have oily skin so most of the makeup I wear starts melting in just few hours or starts giving a shiny look. The coral city color blush stays intact for most of the time without making me worry much of the additional swipes to wipe off the extra oil.
The pigmentation is too good that I do not even need to wear primer underneath. The pink and coral shades in this quad show up quite well, and would suit best on medium to fair skin tones. Though the other shades, as I have said earlier, can be used for highlighting and contouring.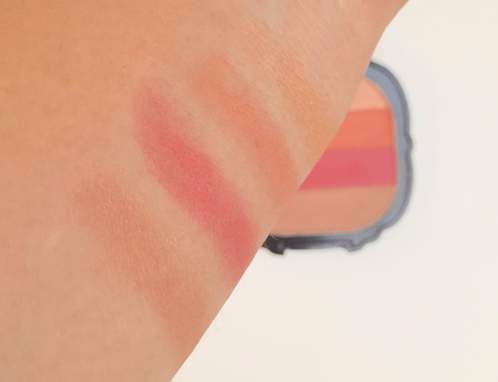 What I like about 'Blush City Color Coral Shade'
– Blush quad with various options to use shades individually or in layering.
– 5 such quads to choose from.
– Pigmentation is quite decent, and shows up well.
– Some stripes in coral quad can be used as highlighter as well.
– Sturdy travel friendly packaging.
– Three out of four shades have slight shimmer in them.
– Multi-purpose quad as some shades can be used for contouring and highlighting.
What I do not like about 'Blush City Color Coral Shade'
– No brush and mirror are included in the packaging.
– Staying power is not that great.
Ingredients of 'Blush City Color Coral Shade':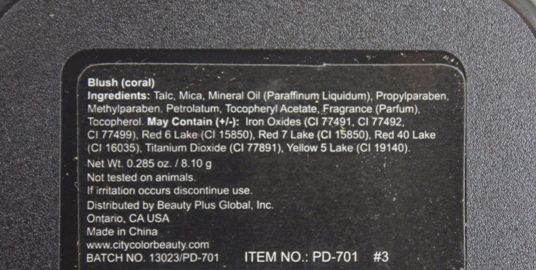 Price of 'Blush City Color Coral Shade': INR 500
BABE Rating: 4/5
Final Word: Reasonably priced, blush city color coral quad is value for money. The four shades can be used for multi purposes including blushing, contouring and highlighting. Though the staying power is less yet if you do not mind having touch-up sessions this would be the perfect product for daily wear makeup and for travelling purposes.
You may also like reading these related topics
How to apply blush – Makeup Tutorial
Loreal True Match Blush 205 Honey Review, Swatch
Loreal true match blush true rose review
MAC Beauty Powder Blush All's Good Review, Swatch
Oriflame The ONE Illuskin Blush Pink Glow Review
First Glimpse: Oriflame The One Illuskin Blush Swatches