I have been getting this feeling that September is the month of celebrations, so many birthdays and anniversaries fall in this month. It is my wedding anniversary month too, so that ways it is even more special. We would be celebrating our third anniversary, can't believe it's been three years. All those wedding preparations, pre-bridal skin care and goose bumps just seem things of yesterday, people are right when they say time flies away.
Well, Fab Bag is also celebrating its 3rd anniversary this month. The good thing is they have grown by leaps and bounds in this short span: 200,000+ fab bags shipped, 120+ brands, 150,000+ fab women, 170,000+ FB likes and the never ending list goes on and on. Fab bag crew, hats off to you for doing a fabulous job and bringing international brands on a single platform. The cherry on the cake is you get to try the samples before making a decision on the full size product. As I have said numerous times, the concept is intriguing as it does help in buying what really fares well on your skin. Above all, new brands are launched every month thereby allowing fab women to try the brand samples before making decisions on full sizes.
This month's Fab Bag also introduced three brands: Makeup Revolution, The balm & Skinn. It contains 6 products, 3 of which are full size. The cherry color pouch is shimmery; the quality is a lot better than previous bags. I am sure it would make a good carry-around pouch.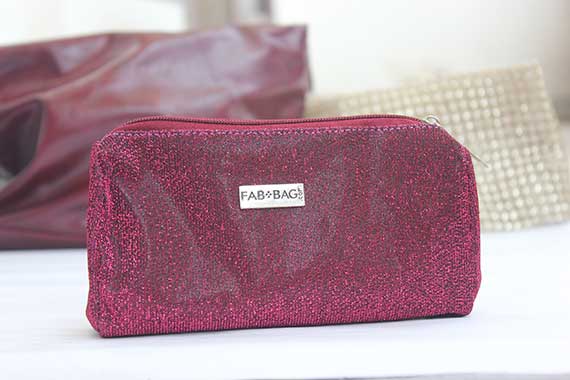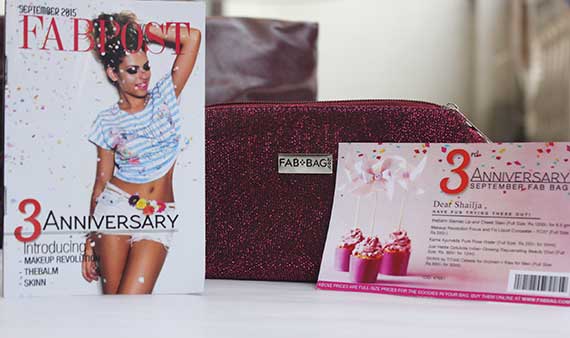 Now, let's have a brief look at every product.
TheBalm Stainiac Lip and Cheek Stain– This hint of tint is for cheeks and lips. It is a gel based product with a soft applicator. It is formulated with aloe in order to allow more time for application before the stain sets to a gorgeous tint. As this is my first theBalm product so I am excited to use it. The bag contains 1.2ml balm, the full size version (8.5g) costs INR 1200.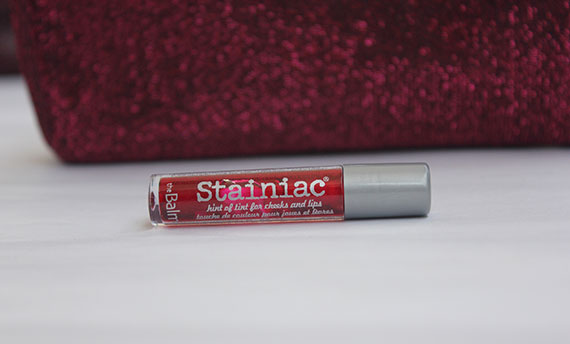 Makeup Revolution Focus And Fix Liquid Concealer-Honestly speaking this is the only product I was excited to try out. I am out of current concealer so the moment I heard this month's fab bag is having a concealer, I have been really looking forward to get my hands on this product. But after getting it, I realized the shade is not appropriate for my skin tone. Nevertheless, it seems like a good product, and the bag contains its full size version that costs INR 550. So if you get the right shade you might hit a jackpot.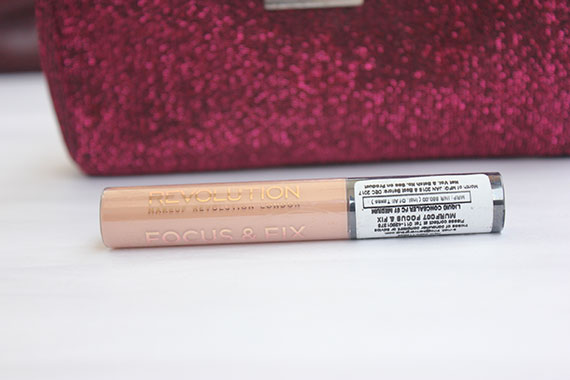 Kama Ayurveda Pure Rose Water– I have heard so much about this luxurious Ayurveda brand but never got to try its products. This is the first time I ever got a kama product and that too a pure rose water. It claims to "balance and restore skin's ph levels and help tighten pores". This is something I needed, and I am happy to have got it in this month's bag. It is again a full size product with a price tag of INR 250.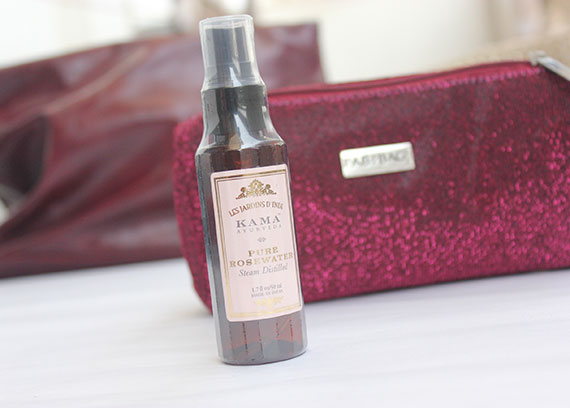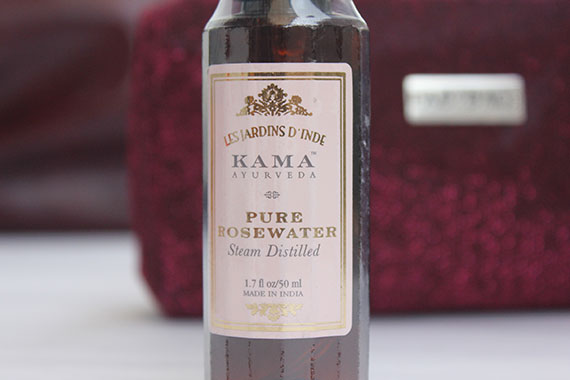 Just Herbs Gotukola Indian Ginseng Rejuvenating Beauty Elixir– Again, another new brand for me. It contains ginseng, wheatgerm oil and naagkesar that are considered beneficial for skin. It looks like a face serum, and with such an impressive ingredient list my expectations from this beauty elixir have already gone up. Fortunately, the bag has full size product (INR 985 for 12ml) so I will get ample time to observe its efficacy and order another bottle.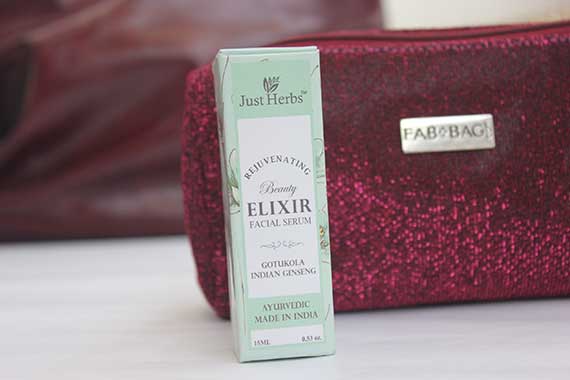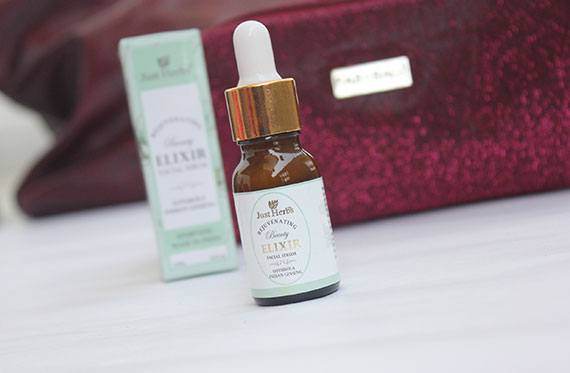 SKINN by TITAN Celeste Perfumes– The bag contains two sample of this made in France Eau De Parfum- Celeste for women and Raw for women. I have seen these fragrances in 'shoppers stop' but never tried until I got them this month. I like to have such small samples of fragrances as they serve as a good travelling companion. The full size versions of these perfumes cost INR 990 for 50ml.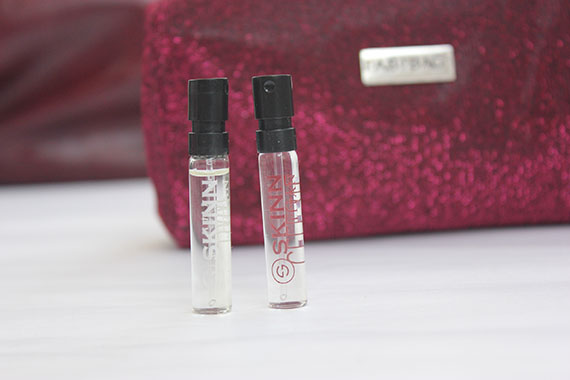 Considering the value of all the full size products this month's Fab Bag is worth INR 1785. Moreover, all these products are from big known brands so there is no compromise on quality either. Now, you decide if this bag is worth the money you are spending or not. In case you wish to subscribe visit fabbag.com – but do remember the longer subscription you take the more economical it will be.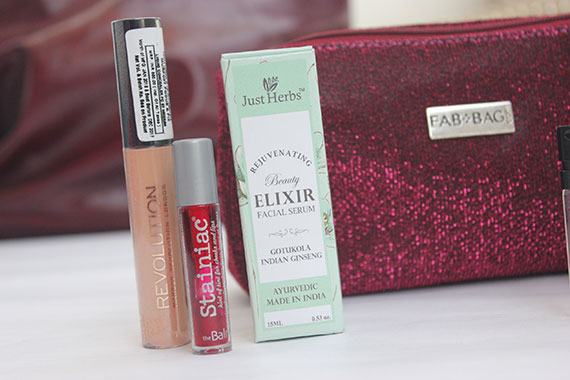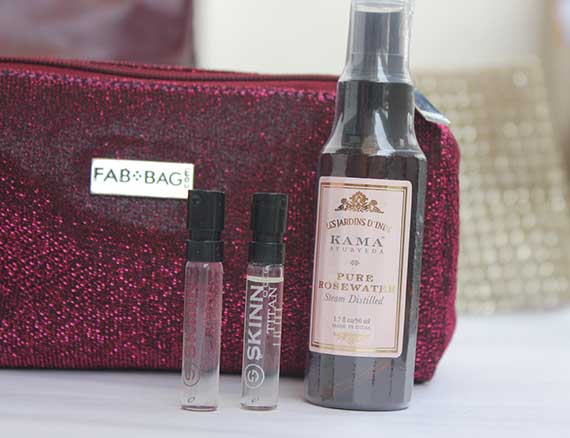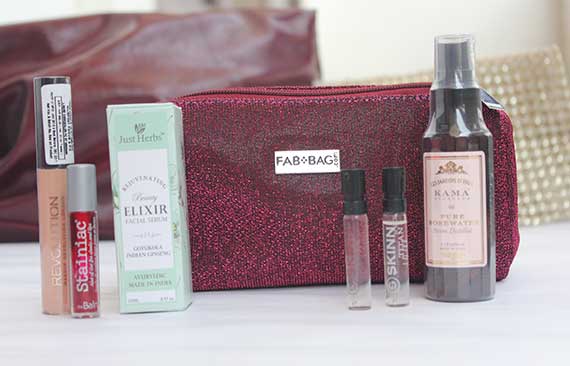 You might also like reading these related topics
Cast A Spell-August 2015 Fab Bag Review
Red Carpet-July 2015 Fab Bag Review
Revealing The Unrevealed-Sun, Sand, Sexy May 2015 FAB BAG Review
The Nine to Nine April FAB BAG 2015 Review
Take Charge-June 2015 Fab Bag Review