I have been so occupied last week that I did not get even fraction of a minute to lay back and think about something, forget about blogging. The pending work log has grown to a huge pile, and now that I find myself in a better shape I thought to publish this much awaited review – August 2016 Fab Bag.
This month's bag is based on 'What the chic' theme. It is a cute polka dot faux leather pouch. The contrasting violet and black combination is appealing to the eyes, and makes you spot the bag even from a distance. The bag has got good looks but quality wise I have seen much better fab bags in the past. I won't say I am very impressed with the quality of this month's fab bag but it still falls in the "cute" category. For the contents, August fab bag contains 5 products – 1 full sized, 2 deluxe sized and 2 small sample sized. Let's have a quick look at the contents.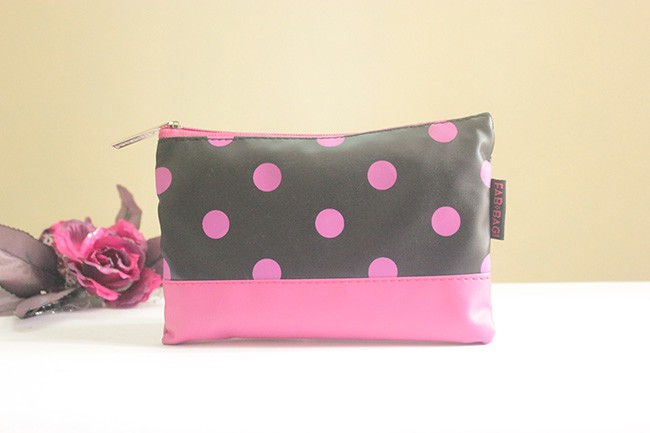 Geri G. Lip Gloss Crème- My most favorite product of this month's fab bag is the Geri G. lip gloss. This is a self-chosen product. I was asked to choose among Geri G. foundation, eye+cheek duo and lip gloss, and as you see I chose to try the lip gloss. Though all other products very more expensive than lip gloss but still I chose the latter as I feel foundation can be chosen if first tried on the skin and I already had numerous blushes. I love neutral lip glosses so I selected the shade Bambe, which is priced at Rs 1000. Geri G. makeup products do not just provide a superficial perfect look but they also nourish the skin with their skin supporting ingredients.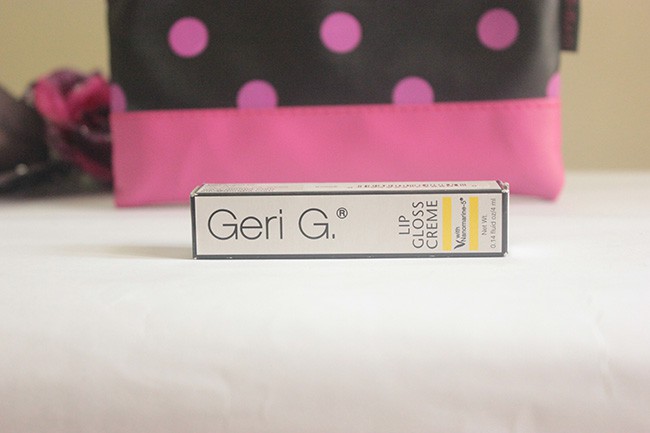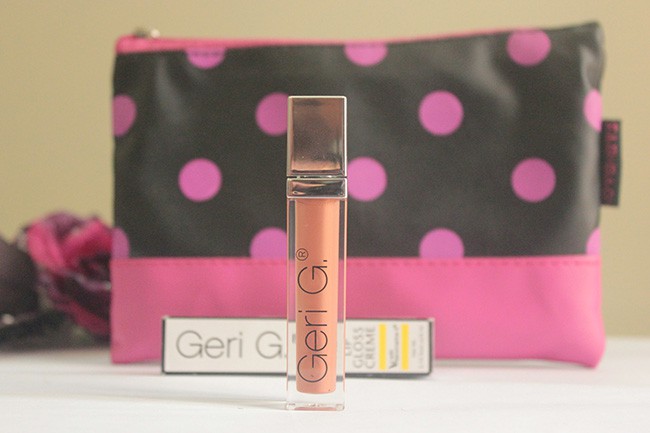 Just Herbs Malabar Lemon Grass Invigorating Body Wash- This is a deluxe sized sample – 50ml bottle of lemongrass body wash. I have used just herbs products earlier as well and my experience was okay-ish. But this body was smells true to its name – invigorating. It has refreshing tangy fragrance, and why not, because it is made from steam distilled oil using the finest Lemongrass. Apart from the revitalizing aroma that imparts it with mood uplifting properties, Lemongrass is also known to have multiple anti-microbial and skin friendly properties. I am hoping that this body wash would do much more than just providing a pleasant bathing experience. Full size of 200ml is priced Rs 545.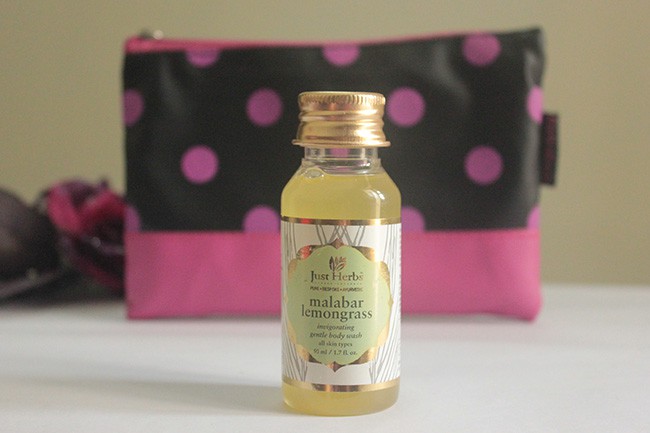 Kronokare Anti Turm(Oil) Repairing Hair Oil- Third product is a small 30 ml Kronokare Anti Turm(oil) bottle. It has high concentration of essential oils such as lavender & mint and a base of coconut oil. The beneficial mix of all these ingredients repairs the hair and gives it good health. I have not yet opened its packaging so I am not sure about the consistency and fragrance. This 30 ml bottle has a price tag of Rs 225 and the full size of 500 ml is priced at Rs 2875. It's quite expensive so I am expecting magical results 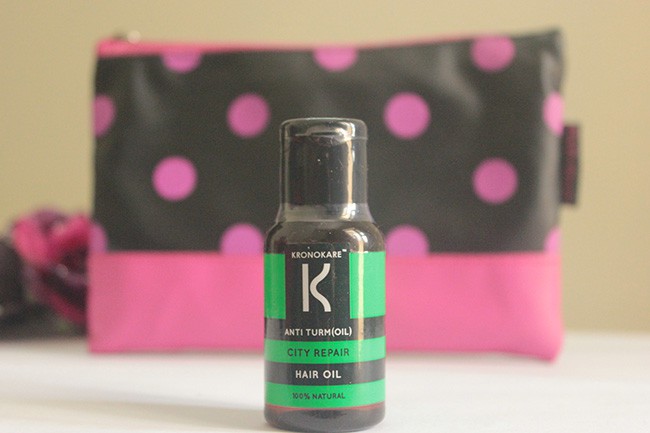 Natural Bath & Body Gel Face Masque- I love using face masks especially the ones that contain fruit extracts. The fourth product in my bag is this nicely fragrant Grape fruit and Vitamin C face mask. This citrus face mask claims to remove impurities and reveal lighter, whiter and brighter skin. The presence of Vitamin C makes it an anti-ageing mask with abundant antioxidant powers. I look forward to using this product, so you will soon see its review. Full size of 100ml is priced Rs 325
Livon Serum Samples- Last product in this month's bag is the Livon serum. I got three sachets of this shine booster. I am not a huge fan of hair serums but for those who love layering hair serums this might be an exciting product. Each sachet of the serum is worth Rs 5 and tThe 100 ml bottle has a price tag of Rs 325.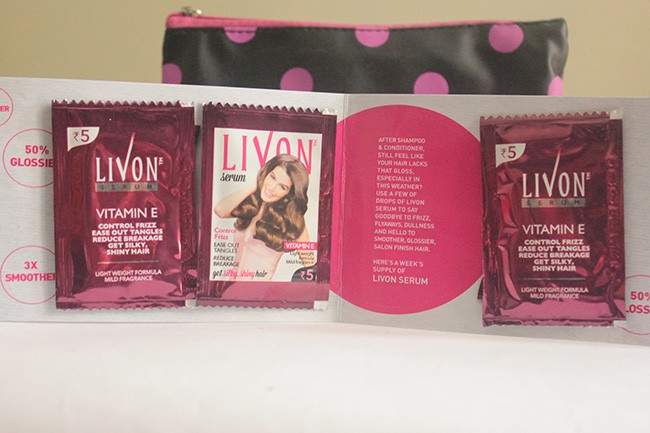 Overall, I love the Geri G lip gloss and Natural bath * body gel masque. The face masque does not have a price tag, but both these products will definitely be more than Rs 1000. And if you choose the Geri G foundation or cheek + eye duo the worth of this month's fab bag easily be 5 times the price of a single subscription. If you are planning to order it, click here.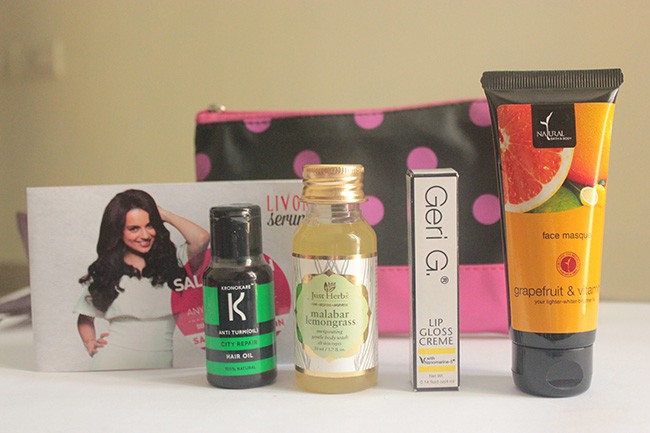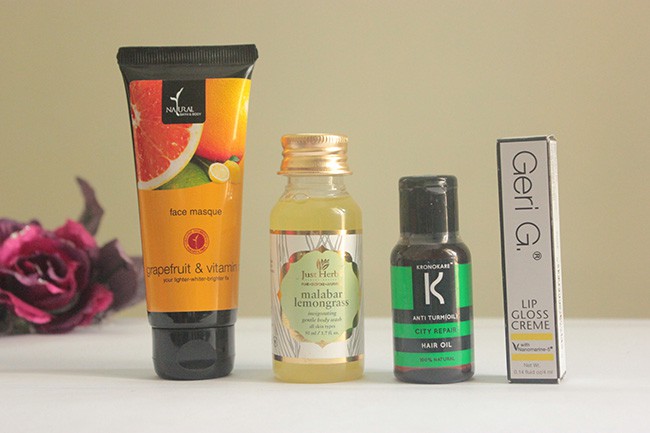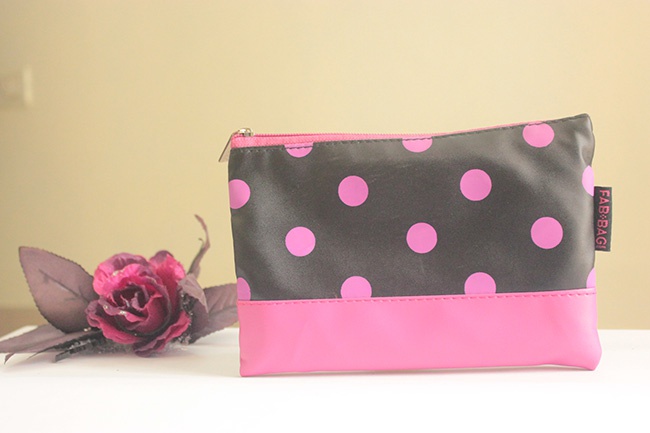 You might also like reading these related topics
The Hello Gorgeous-July 2016 Fab Bag Review
The Beauty Addict-June 2016 Fab Bag Review
The Summer Escapade-May 2016 Fab Bag Review
It's A Spring Thing-April 2016 Fab Bag Review
More Power To you-March 2016 Fab Bag Review
The Love And Makeup-February 2016 Fab Bag Review
The Beauty Resolutions-January 2016 Fab Bag Review
Party All Night-December 2015 Fab Bag Review
Up Your Game-November 2015 Fab Bag Review
Get Set To Celebrate-October 2015 Fab Bag Review
3rd Anniversary-September 2015 Fab Bag Review
Cast A Spell-August 2015 Fab Bag Review
Red Carpet-July 2015 Fab Bag Review
Revealing The Unrevealed-Sun, Sand, Sexy May 2015 FAB BAG Review
The Nine to Nine April FAB BAG 2015 Review
Take Charge-June 2015 Fab Bag Review