June 2016 Fab Bag has made a bang on entry- I got it on day 1 itself. This month's bag is different from previous fab bags (I said the same thing for May 2016 fab bag as well 😉 ), seems like fab bag crew is really putting thought in selecting these pouches from usability perspective. Last month's bag would have been an ideal choice for a see-through travel pouch, whereas June fab bag is optimum to store any type of stuff. It is a black canvas pouch that bears an imprint of bold makeup items and even bolder text "EAT SLEEP MAKEUP REPEAT). I loved this statement, and I am sure every makeup freak would be doing the same as this is what we do or crave to do. Truth be told, even in my dream I see myself clicking pictures and engaging with readers. It is because I love what I do and I put my soul while I do this stuff, and when someone is so closely connected with things it becomes obvious that those things become an integral part of your actions and dreams.
Coming back from digression, I love the design, print and quality of June Fab bag. It is classy, decent and I would love to flaunt it. Having made of great quality, this pouch makes a great storage companion. Content-wise also, I am satisfied with the products. This month's fab bag contains 4 products – 1 sample size and three full size products. Let's have a look at the products in details: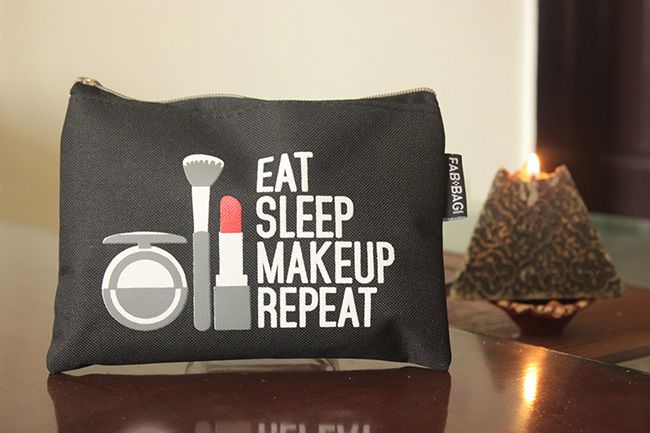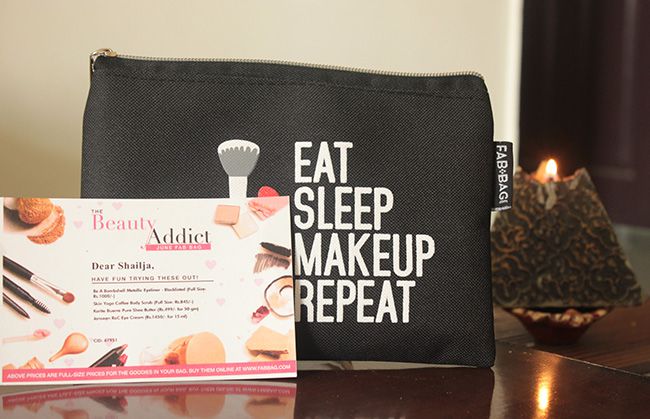 Be A Bombshell Metallic Eyeliner: This is a self-chosen product. For last few months, Fab Bag crew is sending an email encompassing a list of products and asking the customers to choose one product for the upcoming month's bag. For June fab bag, I got a choice between eye shadow crayons and metallic eyeliners. I chose the metallic eyeliner in shade 'blacklisted' as my current liner is about to get over. This new one is greyish black eyeliner not the jet black I use regularly but I am excited to see how it shows up. You will soon see an elaborative review on that. It is priced Rs 1000 for 4.8 ml, and it is a full size product.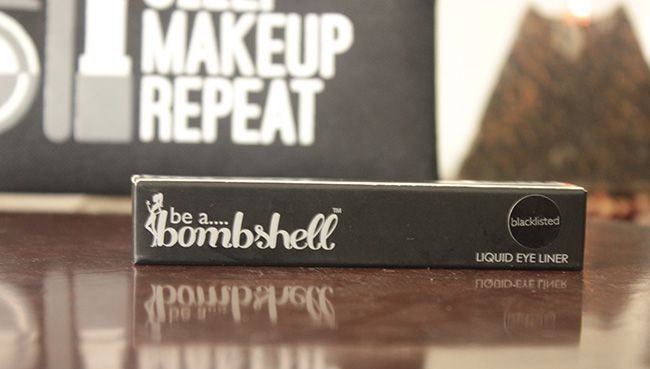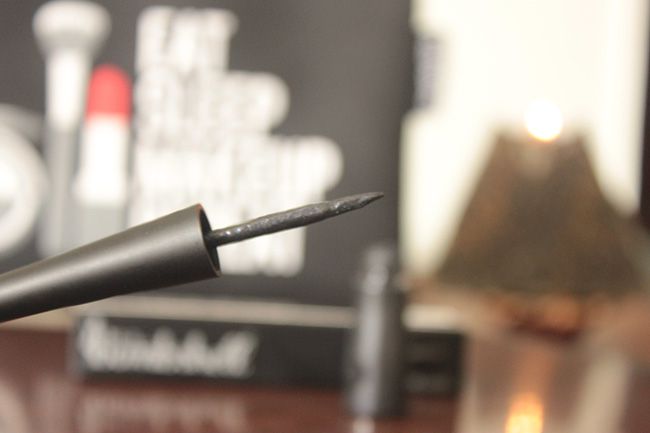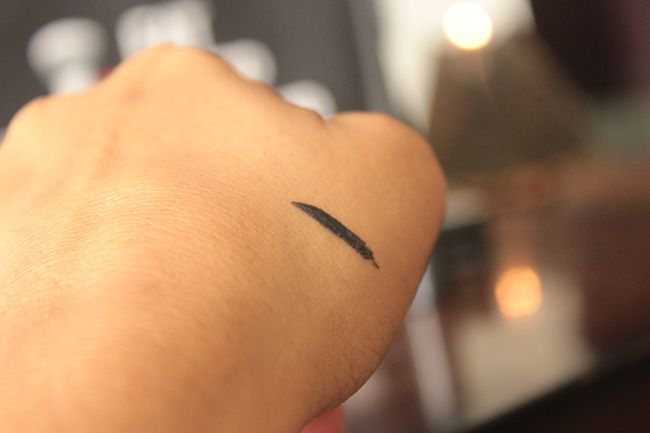 Skin Yoga Coffee Body Scrub: The second product is the body scrub packed in a flashy golden pouch. It is a coffee body scrub and the caffeine in it is said to enhance fat metabolism and remove liquid and fat from the skin. It also claims to reduce the appearance of cellulite and stretch marks, and treat inflammation. As I rarely get ample time to shower so do not get to use body scrubs often. Despite time scarcity, I would try this scrub for my for love coffee. This body scrub is priced Rs 845 for 100g.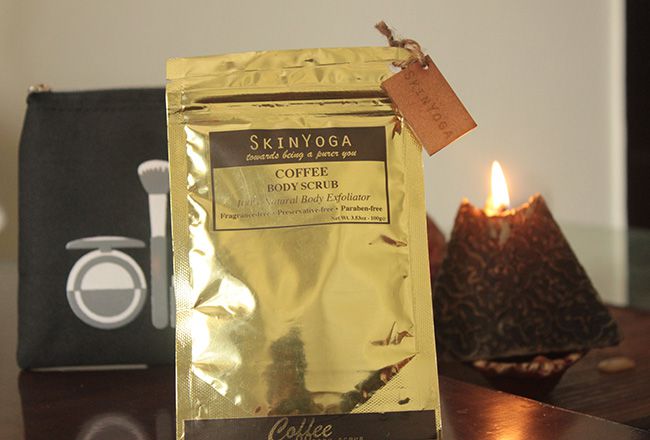 Karite Buerre Pure Shea Butter: Third product in June fab bag is 20 g sample of Kartie Buerre Shea butter. This shea butter is infused with SPF 16 so it is an appropriate option for summer season. It claims to treat dark spots, skin discolorations, stretch marks, wrinkles and blemishes. It looks like petroleum jelly but it is easier to spread and dissolve within seconds leaving an oily layer behind. Per instructions mentioned on their website, it can be used on hair as well. The full size (50 g) product is priced Rs 499.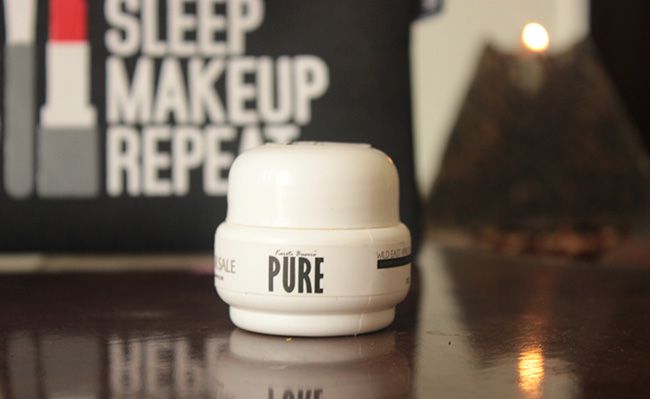 Janseen RoC Eye Cream: It is a full size product with a price tag of Rs 1450 for mere 15 ml. It claims to reduce wrinkles and smoothen under eye area. For that price, it is quite an expensive eye cream. I apply eye cream twice a day so I run out of this one product sooner than my other skins care products. This new eye cream will soon substitute my current one, and I look forward to adding this product to my daily skin care regimen.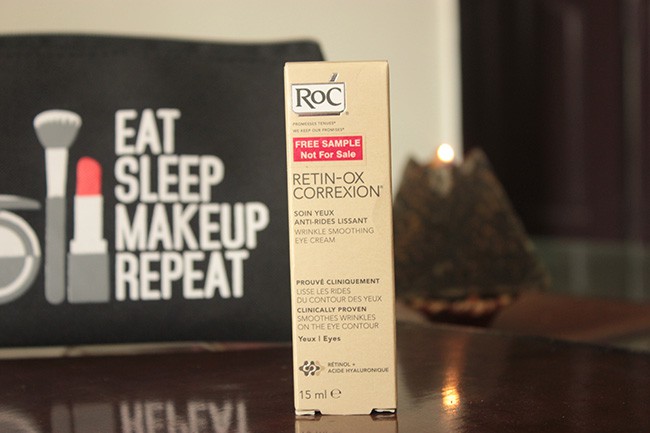 From usability standpoint, I find June fab bag absolutely doing justice to what I needed. My current eyeliner and eye cream are about to get over so two of these products will serve as replacement for them. And, from economic point of view the three full size products sum up to Rs 2949 which is way more than the price of single month subscription i.e. Rs 599. So while you do these calculations, I will review these products. In case, you like the June fab bag click here to get your hands on it.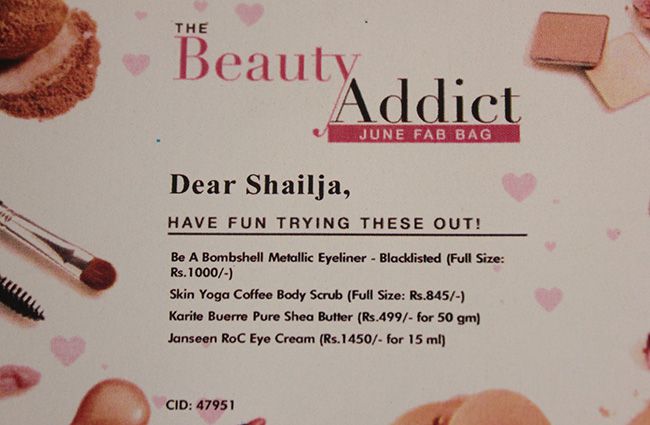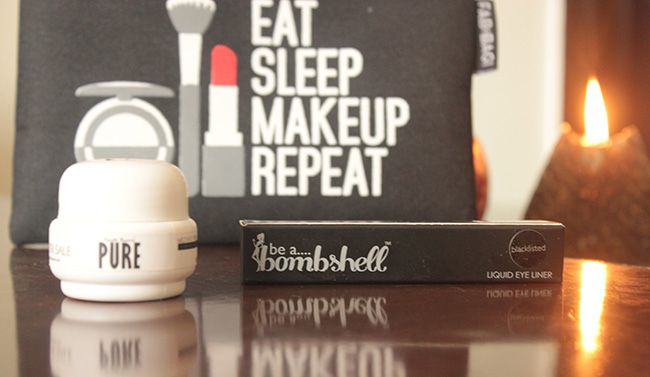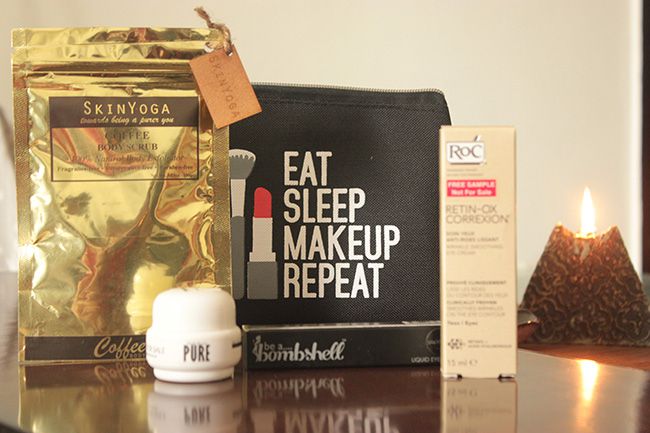 You might also like reading these related topics:
The Summer Escapade-May 2016 Fab Bag Review
It's A Spring Thing-April 2016 Fab Bag Review
More Power To you-March 2016 Fab Bag Review
The Love And Makeup-February 2016 Fab Bag Review
The Beauty Resolutions-January 2016 Fab Bag Review
Party All Night-December 2015 Fab Bag Review
Up Your Game-November 2015 Fab Bag Review
Get Set To Celebrate-October 2015 Fab Bag Review
3rd Anniversary-September 2015 Fab Bag Review
Cast A Spell-August 2015 Fab Bag Review
Red Carpet-July 2015 Fab Bag Review
Revealing The Unrevealed-Sun, Sand, Sexy May 2015 FAB BAG Review
The Nine to Nine April FAB BAG 2015 Review
Take Charge-June 2015 Fab Bag Review