April is the month of spring that brings freshness, greenery and happiness with it. After all it starts with my birthday so it has to be full of life. I had a lovely day yesterday that started with my favorite blueberry cake, pink roses and heartfelt birthday greetings from dear husband, relatives and friends. It's not often that you get compliments from your better halves so I should better get those compliments framed 😛 . In the evening we went for shopping but honestly I could not find anything appealing so came back home with some regular skin care and makeup stuff. Dinner was awesome, we ditched our favorite north Indian and preferred yummy Chinese cuisines. It was a lovely day full of blessings and good wishes.
Coming to the April 2016 Fab Bag, it is also themed around spring. It contains five products, three out of which are sample sizes, 1 full size and 1 fashion accessory. It is a blend of skin care, hair care, makeup and fashion. Let's have a look at the products in detail.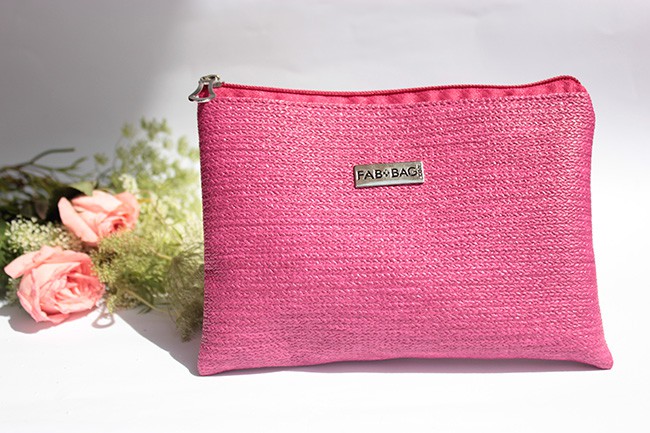 Catrice Longlasting Eye Pencil Waterproof- Fab bag send you an email almost every month asking you to choose one product (from a list of products) that you want them to include in your upcoming month's fab bag. Catrice longlasting eye pencil is what I chose for April Fab Bag. It is a green eye pencil; the shade is 060 Mass undercover. I am really excited to use it so you should expect a detailed review soon. It is a full size product priced at Rs 330.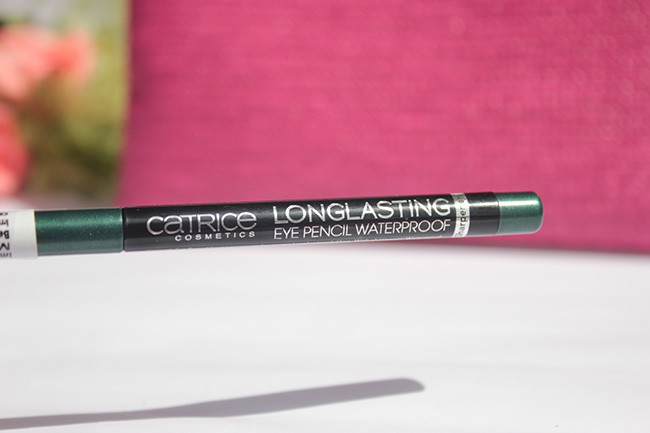 O3+ Skin Whitening Mask: O3+ is a much known brand especially among professional beauty parlors. Their products are much sought after. I have tried O3+ cleanups and they were effective on my combination-oily skin. Though the parlor prices for O3+ services are quite high the brand has not tagged their products with an unreachable price tag. The 'reinvent your skin' whitening mask, included in the bag has a retail price of Rs 775 for the full size, which contains 50g. The bag includes a 10 ml sample of this whitening mask.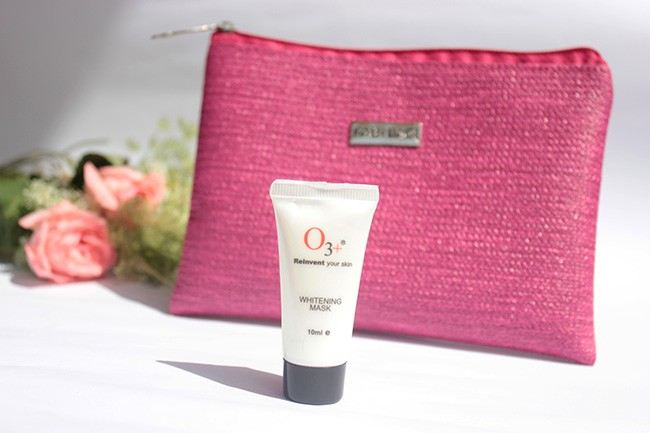 Soultree Aloe & Rose Water Skin Toning Licorice Cleansing Milk: Cleansing milk is one product that I stopped using years ago as my skin was going through a bad phase. Not unaware of its myriad benefits I was thinking to give it a start but was unsure whether it would be wise to go for the full size product. I am happy that Fab bag crew has sent this 30 ml sample. Now, I can again test the response of cleansing milk on my acne prone skin before going for the full size. This cleansing milk is blended with Ayurvedic extracts of organic Licorice to give the skin multiple benefits. It claims to cool and heal skin, and lighten sun tan and using it daily as a cleanser ensures an even skin tone with visibly reduced blemishes. The full size for 120 ml is priced at Rs 295.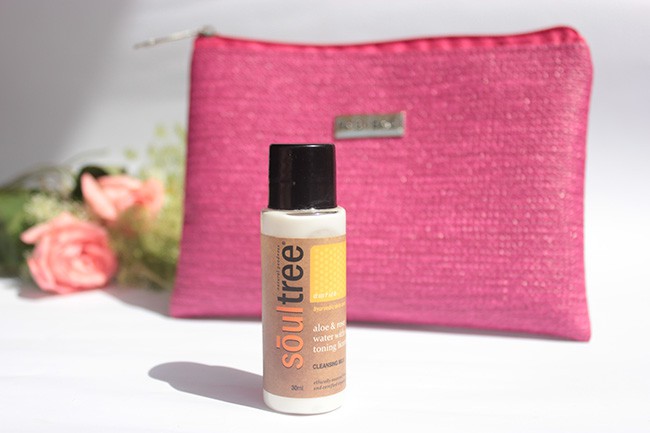 Rene Furterer Lissea Smoothing Shampoo: In my opinion, this is the key product of April 2016 fab bag. While I was casually reading the content card I was dumbstruck to see the full size price of this product. It has a jaw dropping price tag of Rs 5400 for 1000 ml. I really look forward to trying this product, and might even post a mini review. The bag contains its 15ml version. As per the description on the website this is a sulfate free shampoo that gently cleanses and controls frizz and volume while preparing hair for smoothing. It also restores hair's softness and shine.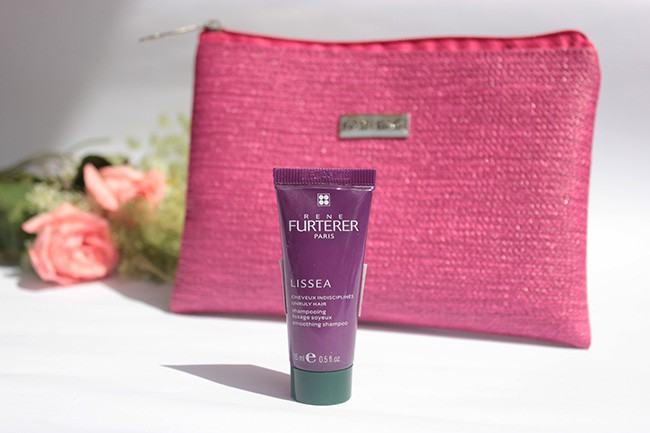 Style Fiesta Accessory: The bag also contains a pair of metallic golden earring. It is a casual pair that can be paired with both western and ethnic outfits. These are light weight so easy to carry. I was looking for something similar in February for my sister's one of the wedding occasions. Well, there is always an occasion to adorn jewelry so I am hoping to wear it sometime soon. Price: Rs 499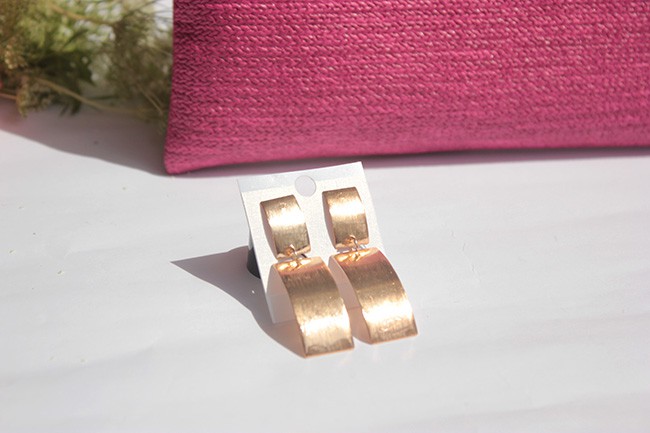 Overall, April 2016 fab bag has everything you need to feel and look beautiful. If I compare it with March Fab bag, I think March bag would catch more brownie points in terms of product usability. Anyways, Renew Furterer smoothing shampoo and Catrice eye pencil are two products I am eyeing to start using at the earliest. Plus, If you like the contents you can place the order by clicking this subscription link. Happy April !!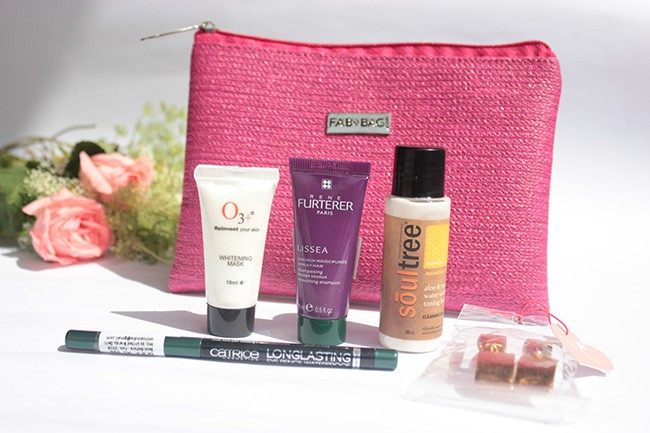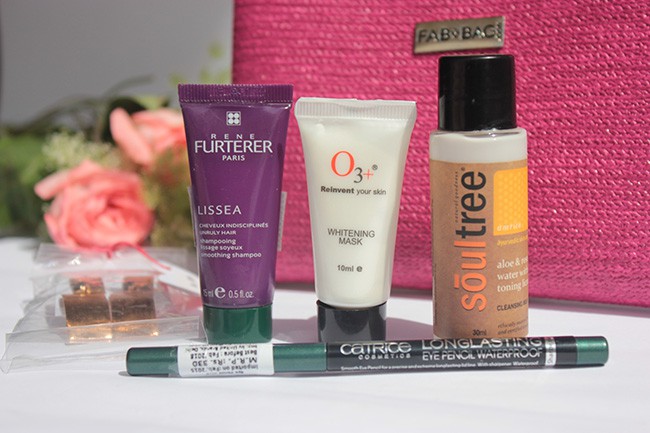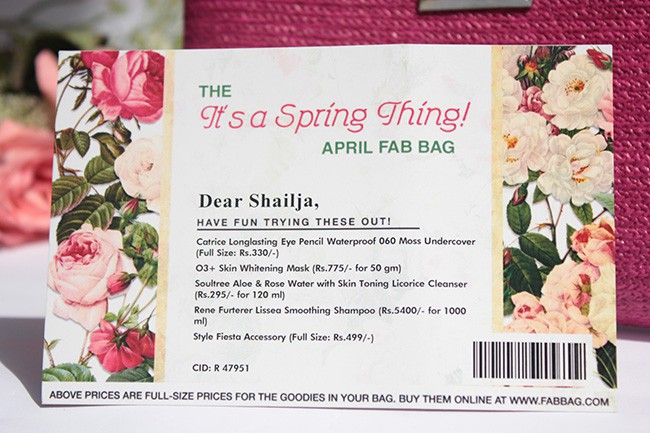 You might also like reading these related topics
More Power To you-March 2016 Fab Bag Review
The Love And Makeup-February 2016 Fab Bag Review
The Beauty Resolutions-January 2016 Fab Bag Review
Party All Night-December 2015 Fab Bag Review
Up Your Game-November 2015 Fab Bag Review
Get Set To Celebrate-October 2015 Fab Bag Review
3rd Anniversary-September 2015 Fab Bag Review
Cast A Spell-August 2015 Fab Bag Review
Red Carpet-July 2015 Fab Bag Review
Revealing The Unrevealed-Sun, Sand, Sexy May 2015 FAB BAG Review
The Nine to Nine April FAB BAG 2015 Review
Take Charge-June 2015 Fab Bag Review