It may be late for November Fab bag review, but I am glad that I still got it on time. I was out of town for couple of weeks because of some family functions and that led to the delay. Upon my return, when I requested for reshipment the Fab bag crew immediately did so without causing further deferral. Though the November bag was not a surprise for me as I had already seen the contents on blogosphere but still I was looking forward to it for the sake of trying new products.
November 2015 Fab bag is bigger and spacious than the previous bag I received. It is a black color bag with zig-zag pattern that gives it a classy shiny look. The quality of the bag though is not up to the mark if compared to previous fab bags but appearance-wise it is still attractive. Now coming to the contents, this month's bag contains 4 products and the good thing is out of these four three are full size products. It could be a jackpot for you in case you were already planning to individually purchase them or other similar products. Lets' have a look at them in detail.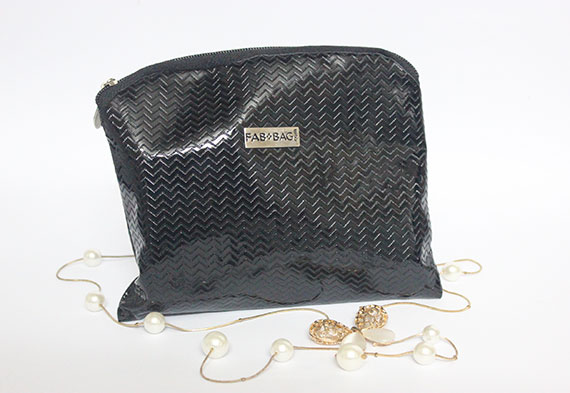 Lollipops Paris Concealer– This is new brand for me but as mentioned on the fab post three shades are available in Lollipops Paris concealer – biscuit, ginger and light beige. Going by the swatch photos light beige is the lightest of all, so needs to be mixed with darker shade to make it work on most of the Indian skin tones. However, fair skin girls can skip the mixing as it might suit them as is. The bag contains full size product which is priced Rs 800 for 5.5ml.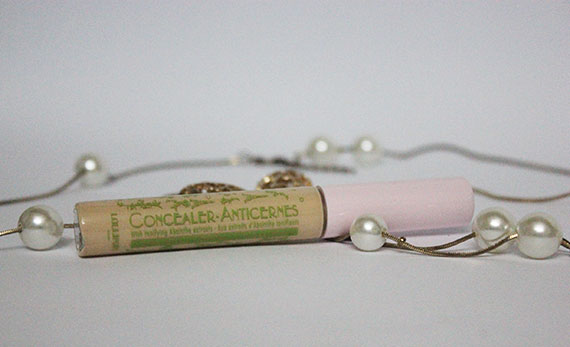 Seasoul Body Massage Candle- If you are a regular spa person you must have seen such candles being used by massaging professionals. To use this candle all you need to do is light it up for 4-5 minutes and then pour the melted oil on to the skin & massage till it is completely absorbed. Though the product says it contains a spatula as well but I could not find it in the packaging. Anyways, a spatula can always be replaced with a clean spoon. This candle claims to work as luxurious massage oil and hydrating body lotion thereby leaving the skin nourished & baby soft. The bag contains full size product that has a price tag of Rs 300 for 50 ml.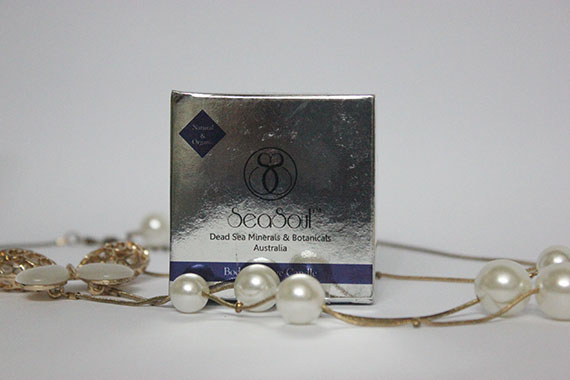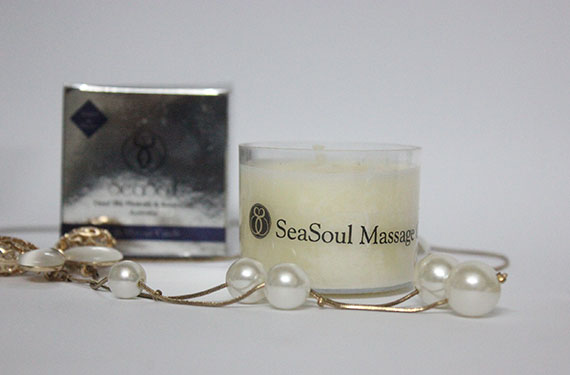 Kama Ayurveda Pure Rosewater- This is the second time I have got Kama Ayurveda pure rose water so I have two of them now. I still have to start using the first bottle so please expect some delay in its detailed review. It is again a full size product with a price tag of Rs 250.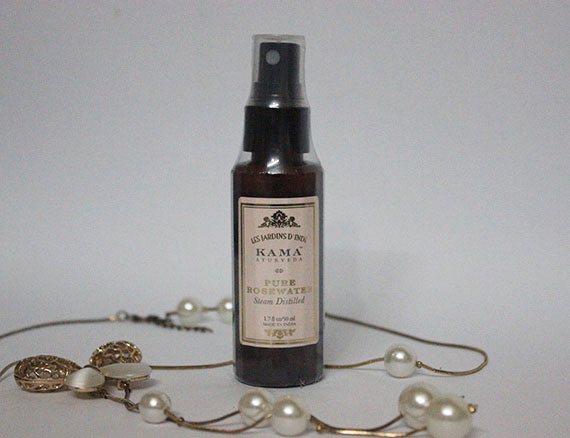 Ayorma Fairness & Cell Renew Night Cream– It is the only sample product I have received in November fab bag. The 15g packaging is still sufficient to last for 2-3 weeks, giving ample time to judge the efficacy. It claims to help you in getting rid of wrinkles, fine lines and dark spots. So if you like it you can order the full size of 50g for just Rs 649.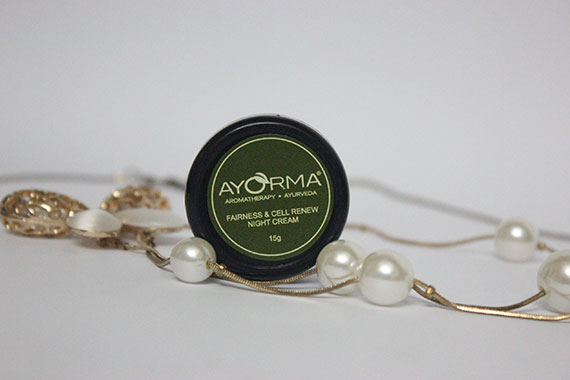 The fab post contains beauty tricks that can help you in adding another dimension to your look. Besides, it also has some good discount deals, so if you are using those products you can take advantage of the coupon codes.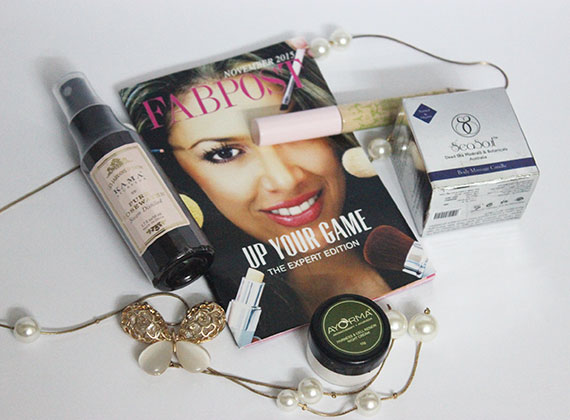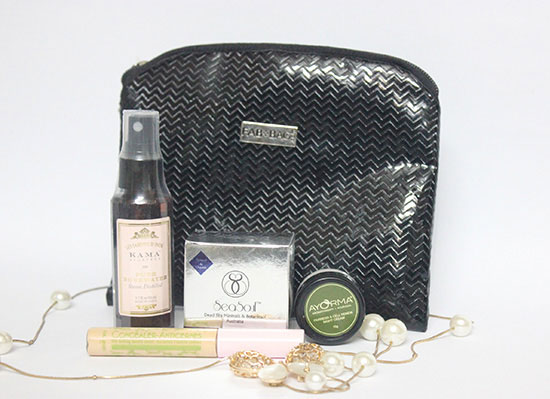 That's all to the November Fab bag, you can opt for their 1 month, 3 month or 6 month subscription plan here. The longer the plan, the more economical it will be. And, if you are luck you will also get a sign-up bonus product. Good luck, and enjoy your Fab bag.
You might also like reading these related topics
Get Set To Celebrate-October 2015 Fab Bag Review
3rd Anniversary-September 2015 Fab Bag Review
Cast A Spell-August 2015 Fab Bag Review
Red Carpet-July 2015 Fab Bag Review
Revealing The Unrevealed-Sun, Sand, Sexy May 2015 FAB BAG Review
The Nine to Nine April FAB BAG 2015 Review
Take Charge-June 2015 Fab Bag Review