Hi everyone, hope you are doing well. After the short Indian winters, I again landed amidst the infamous Canada winters. The weather is cold but bearable and this is my harvest from the cold country. Organic Harvest has lately launched four new variants in the Organic Harvest Happy Lips Lip Balms range. These variants are Hibiscus, Lily, Lemon and Green Tea. Today, I am reviewing the Hibiscus and Lemon variants for you. Lets quickly go through my experience with these lip balms.
What the product says
Hibiscus: This lip balm comes with the goodness of Hibiscus, which will give your lips a light red tint. It keeps your lips moisturized for a good 6-8 hours. Hibiscus is a variety of flowering plants in the mallow family.
Lemon: This lip balm has the Sun Protection Factor, which will keep your lips protected against sun & moisturized for a good 6-8 hours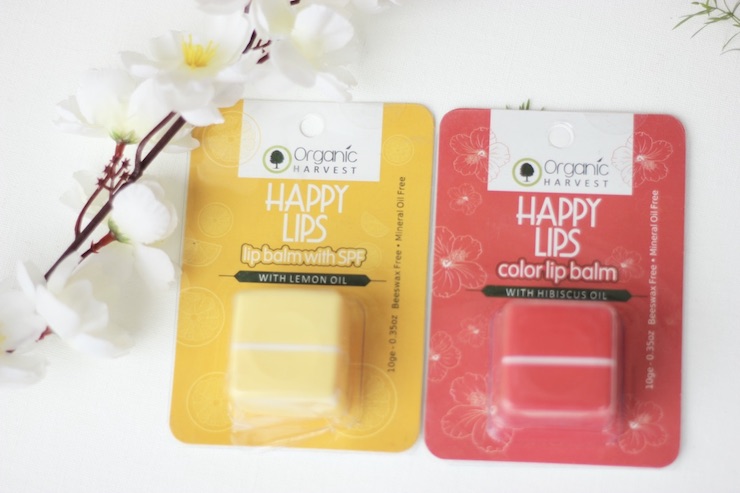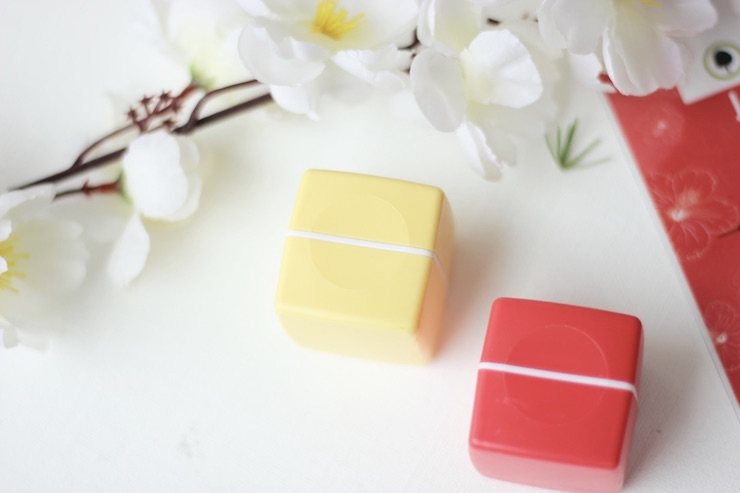 My take on 'Organic Harvest Happy Lips Lip Balms'
Lips balms are must-haves for the winter season, and if you residing in a country like Canada you should always have one balm handy. Since I have got the Lemon and Hibiscus variants I cannot start and end my day without slathering these cute little cubes on my lips. Yes, these balms come in a cube packaging, which I find different (in a good way) from the usual way the lip balms are packed. Also, unlike the retractable bullets, these balms have a non-retractable dome shape that is equally convenient.
The Lemon variant contains SPF, which comes it a perfect lip companion for day time. It is a colorless balm so can be applied under the lipsticks. The Hibiscus variant is a light pink colored balm. It does not contain SPF so I prefer applying it at bedtime but if you do not have any SPF preference you can apply it during daytime as well. It gives your lips a natural pink tone that can be left like that or topped up with a sheer lipstick.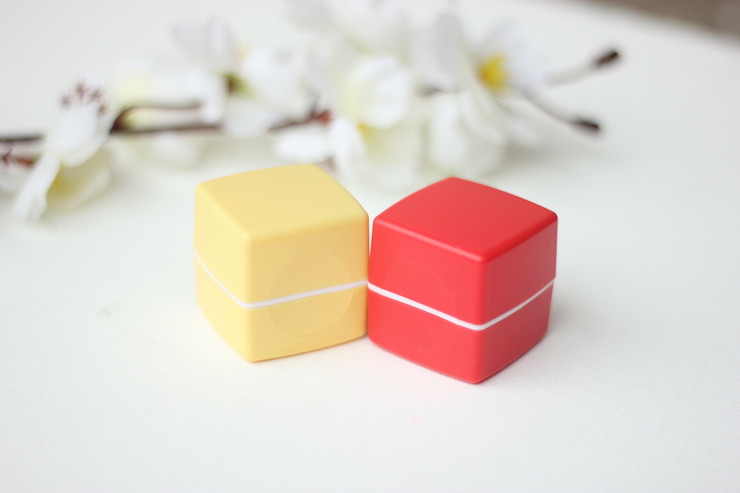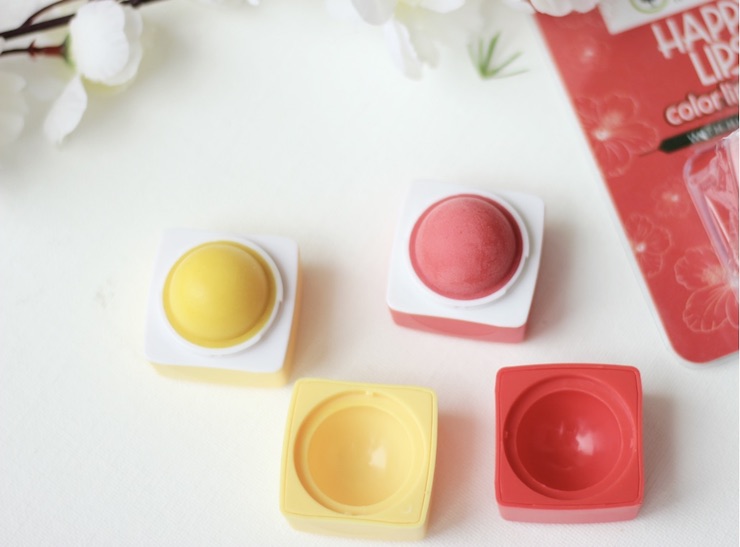 Both the variants are non-sticky yet moisturizing. They give a decent shine to the lips in addition to the required moisture. I love the lemon(y) fragrance of the lemon variant. It is refreshing for the mood and soothing for the lips. The Hibiscus variant has a mild fragrance which is also a nice part of the moisturizing lip balm. Both the variants give a decent moisturizing effect for good 2-3 hours after which you need to reapply the balm. What I really like about these cuties is the healing effect. They heal the chapped lips in a couple of days making the lips soft and supple. I would surely recommend these balms for the efficacy and quality of the products.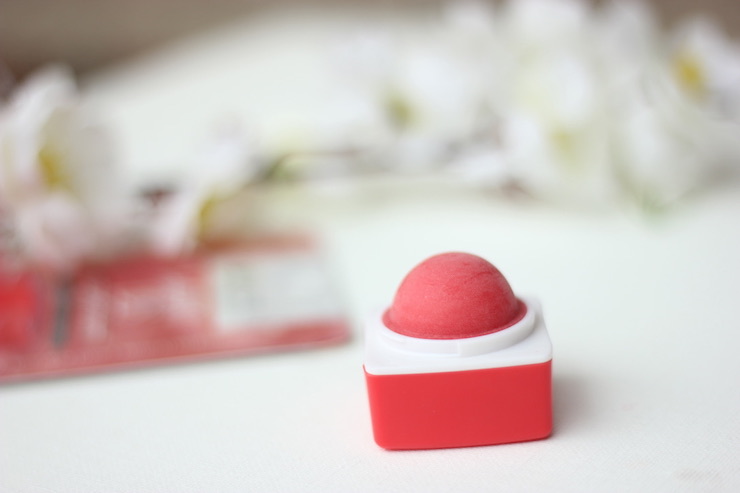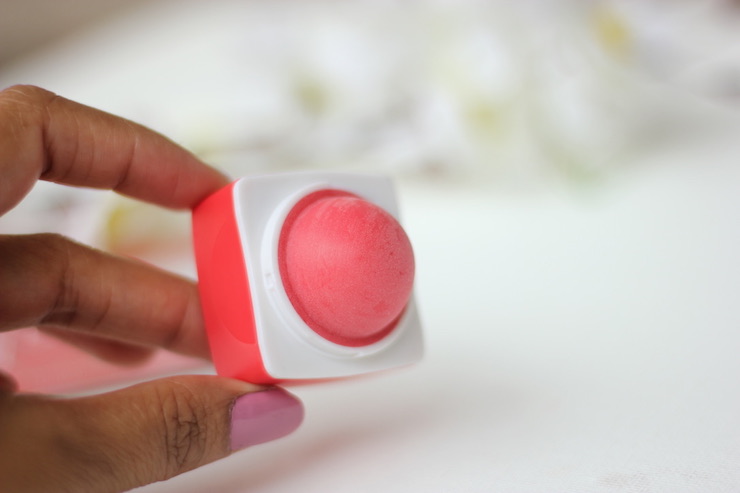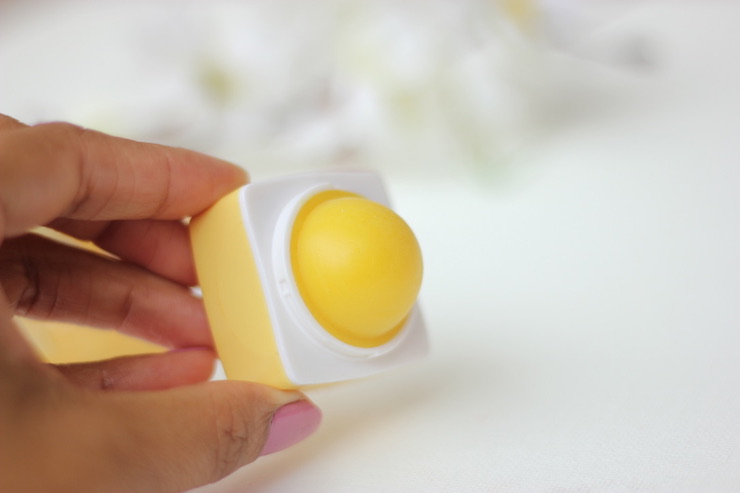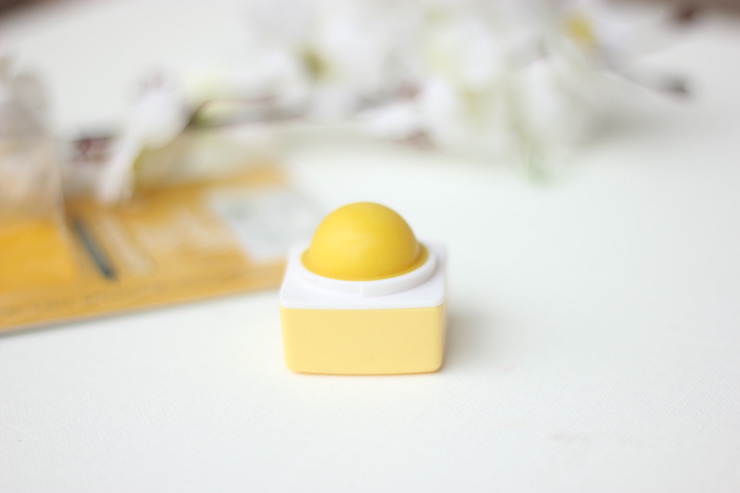 What I like about 'Organic Harvest Happy Lips Lip Balms'
– Convenient to use.
– Provides 2-3 hours of moisture.
– Non-sticky.
– Do not feel heavy on the lips.
– The Lemon variant protects the lips from the sun.
– Mild and refreshing fragrance.
– Compact packaging.
What I do not like about 'Organic Harvest Happy Lips Lip Balms'
– Majorly available online.
Price of 'Organic Harvest Happy Lips Lip Balms'- Rs 199
BABE Rating: 4/5
Final Word: These lip blams are free of parabens and mineral oil. They provide long-lasting moisture to the lips healing the chapping. The compact packaging makes them a good fit anywhere in your small or big handbag. If you like exploring lips I would surely recommend trying these new variants.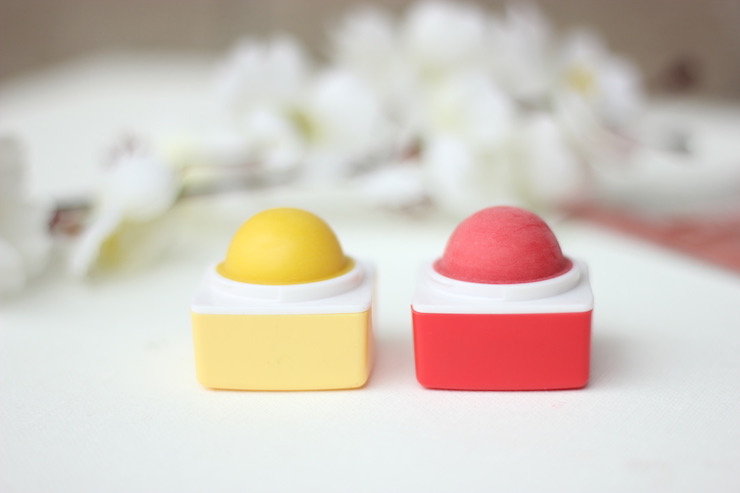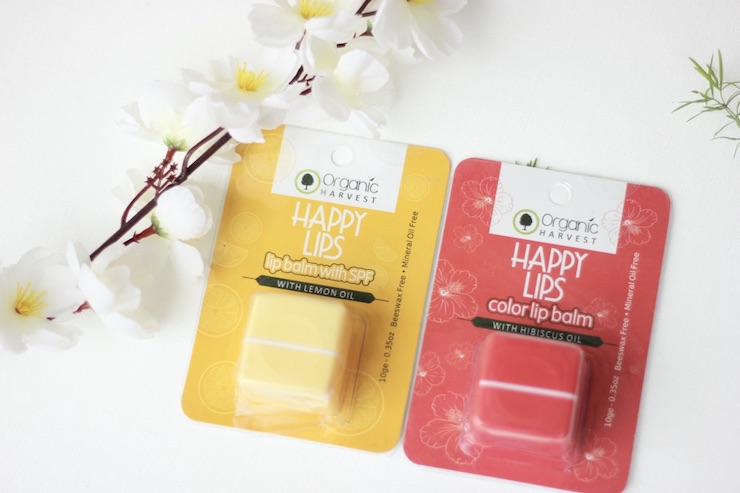 You might also like reading these related topics
Organic Harvest Organic Lips Strawberry Lip Balm Review
Maybelline Baby Lips Color Candy Rush Lip Balm Review
Maybelline Baby Lips Candy Wow Mixed Berry Lip Balm Review Swatches
Maybelline Baby Lips Candy Wow Raspberry Review FOTD
Maybelline Baby Lips Candy Wow Lip Balm–Cherry Review
Maybelline Baby Lips Electro Pop Lip Balm–Fierce N Tangy Review
Kronokare The Frizz Kiss Cooling Explosion Lip Balm Review
Maybelline Baby Lips Spiced Up Lip Balm Berry Sherbet Review
Maybelline Baby Lips Electro Pop Lip Colored Lip Balm Pink Shock Review Swatch
Maybelline Baby Lips Spiced Up Lip Balm-Spicy Cinnamon Review
Forest Essentials Lip Scrub Cane Sugar Review, Swatch
Nivea Fruity Shine Strawberry Lip Balm Review
VLCC Lovable Lips Strawberry Lip Balm Review
Neutrogena Norwegian Formula Lip Moisturizer Review