On one side where Maybelline is popular among girls for its affordable and quality color cosmetics, on the other it is equally known for its varied ranges of lip balms. Today, I am sharing another new launch of Maybelline lip balms- Maybelline Baby lips Color Candy Rush Lip Balm. Let's see what the brand has in store for this new range.
What the product says
Experience candy taste & color on your lips with the new Maybelline Baby Lips Candy Rush Lip Balms. These provide a rush of candy color with a kick of yummy candylicious flavor. With Benefits of SPF 20, these provide protection against the sun's rays while Coconut Oil and Vitamin E moisturize dry lips for 16 hours.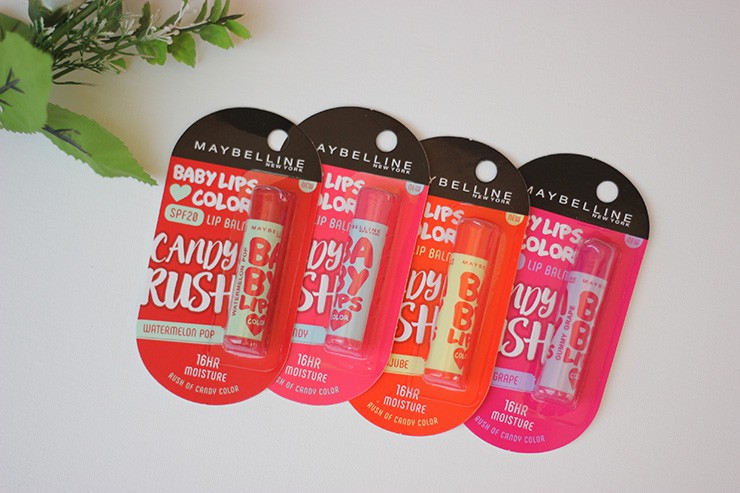 My take on 'Maybelline Baby Lips Color Candy Rush Lip Balm'
Packaging wise, Maybelline baby lips color candy rush lip balms look similar to the basic baby lips. They come packed in a hard paper. The lip balm is glued on the front side in a transparent plastic, and the back side of the hard paper contains usage instructions, pricing, etc. The ingredient list is not mentioned anywhere- neither on the hard paper nor on the website. But yes, the brand does claim that these lip balms contain Vitamin E and coconut oil. Anyways, they have a retractable mechanism and opaque case. I like retractable lip balms as they are more convenient and hygienic to use. The small cap on the tip of the balm closes with a sound that is a proof that the bullet is sealed properly. Overall, the packaging is just like baby lips lip balms except for the difference in text.
Color Candy Rush Lip Balms are launched in four colors or I should say flavors.
Cotton Candy
Gummy Grape
Orange Jujube
Watermelon Pop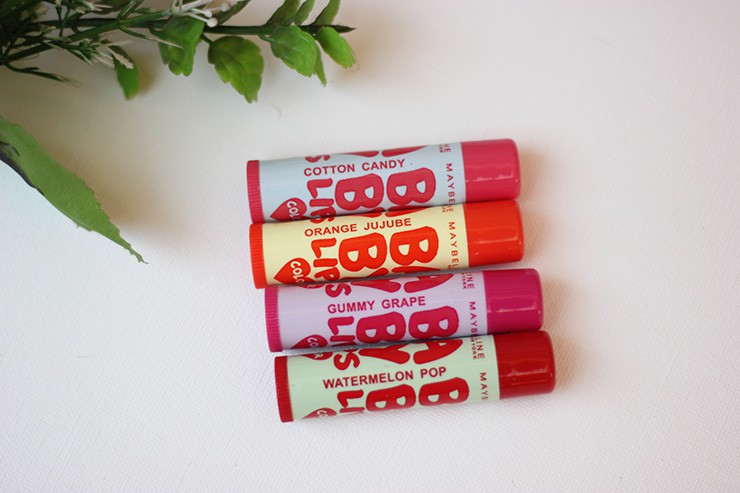 Each variant closely matches with the fruit it is named after in terms of color, fragrance, and taste. For example, the Orange Jujube variant leaves an Orange tint on the lips, has a tangy fragrance and sweet-tangy taste. For fruit lovers, these lip balms are going to be a great treat, just ensure that you do not keep licking your lips. My favorite is Watermelon pop because I love Watermelons and also since it suits my complexion the most.
In terms of efficacy, these lip balms are formulated with Vitamin E and Coconut oil. Both these ingredients are well acclaimed in the skincare world. Whereas Vitamin E helps in healing parched and dehydrating skin, Coconut oil keeps the skin moisturized and smooth. These two ingredients when used together will not repair the skin of existing damage but keep also keep it healthy. I am also hoping that since these lip balms have SPF 20, they will save the lips from harmful sun rays – even if to an extent. For the moisture, I would not say they keep the lips moisturized for 16 hours at a stretch. You would have to repeatedly apply them to get that benefit otherwise the moisture stays on for good 3-4 hours without having any meals.
Look wise, these are colored lip balms. They leave a mild tint on the lip that looks like a subtle gloss. So when you are not in a mood of wearing highly pigmented lipsticks/lip glosses or need lip exfoliation just swipe these lip balms and you are ready to flaunt colored lips that will keep healing at the back-end.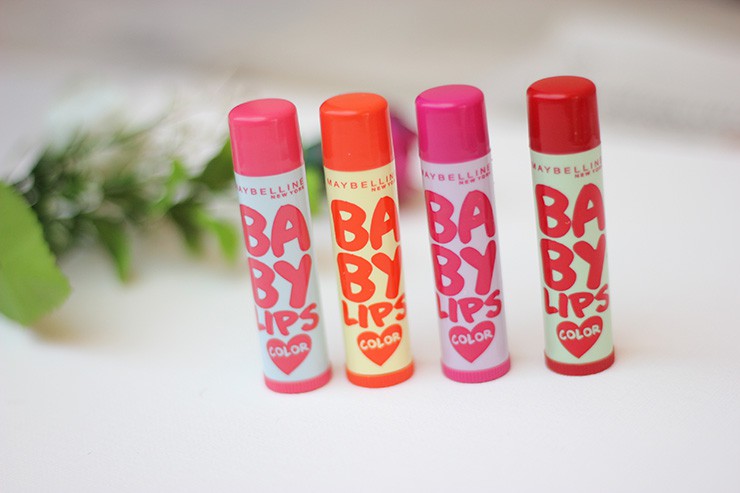 Things I like about 'Maybelline Baby Lips Color Candy Rush Lip Balm'
– Available in 4 tempting flavors.
– Yummy taste.
– Deliciously sweet fragrance.
– Provide SPF 20.
– Contain goodness of Vitamin E and coconut oil.
– Keeps the lips moisturized for good 3-4 hours.
– Provides subtle tint to the lips.
– Easy to carry.
– Convenient to use.
Things I do not like about 'Maybelline Baby Lips Color Candy Rush Lip Balm'
– Absolutely nothing.
Price of 'Maybelline Baby Lips Color Candy Rush Lip Balm'- Rs 190
Final Word- Formulated with Vitamin E and Coconut oil, Maybelline Baby Lips Color Candy Rush Lip Balms are a delicious combination of color, fragrance, and taste. Vitamin E and Coconut oil combo will heal the parched lips and repair them for the long run. They are easy to apply, keep the lips hydrated for long and provide glossy colored shine to the lips. Available in 4 lip-smacking candy flavors these lip balms are a treat for fruit lovers.
Disclaimer- This is an editorial review. The product is sent by the brand for consideration. However, my review is genuine and I am not being paid for publishing my experience with this product.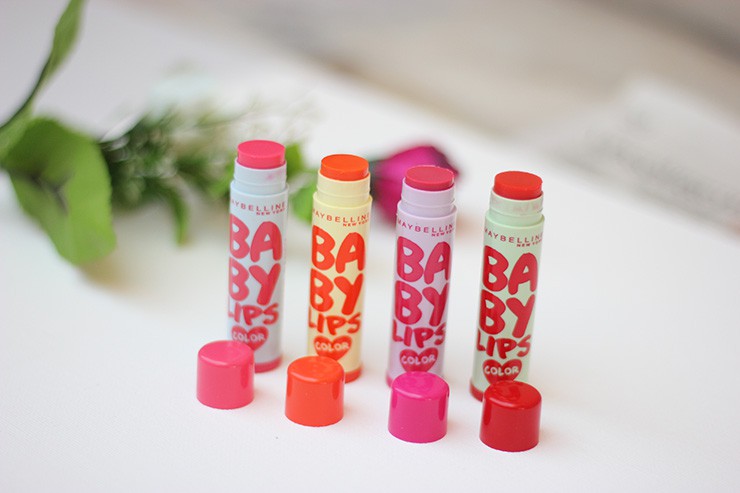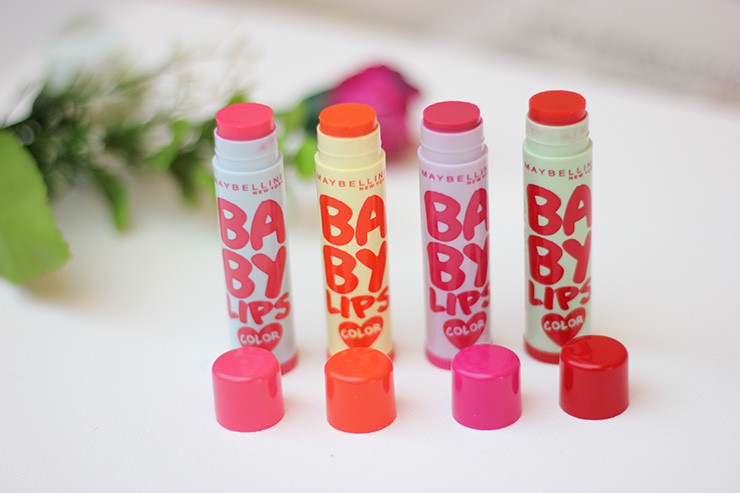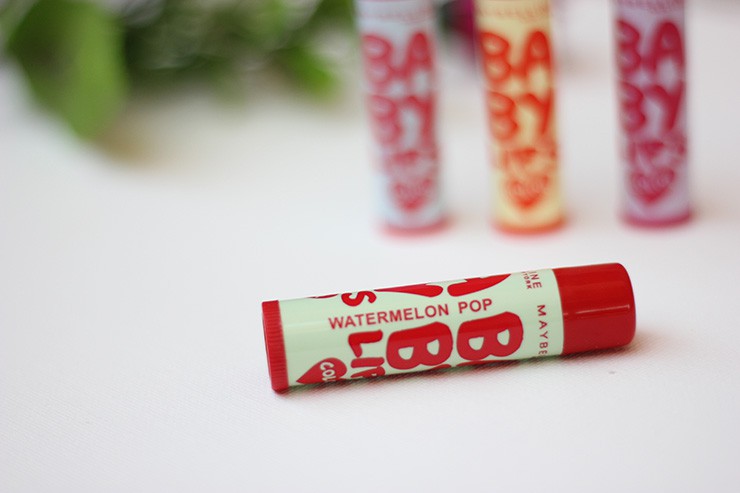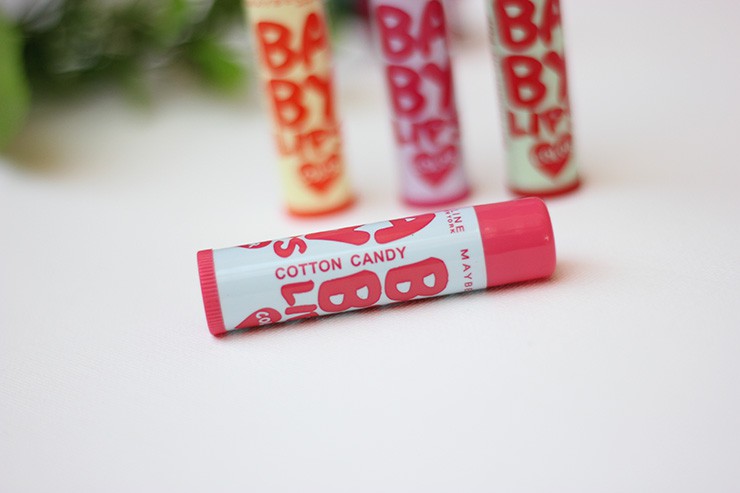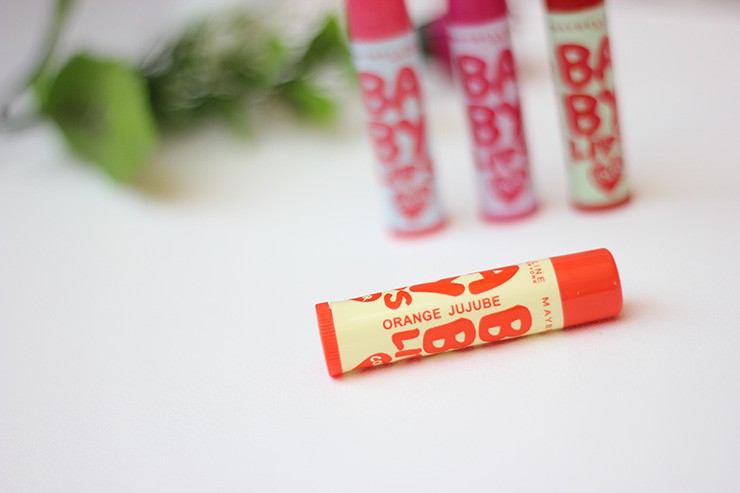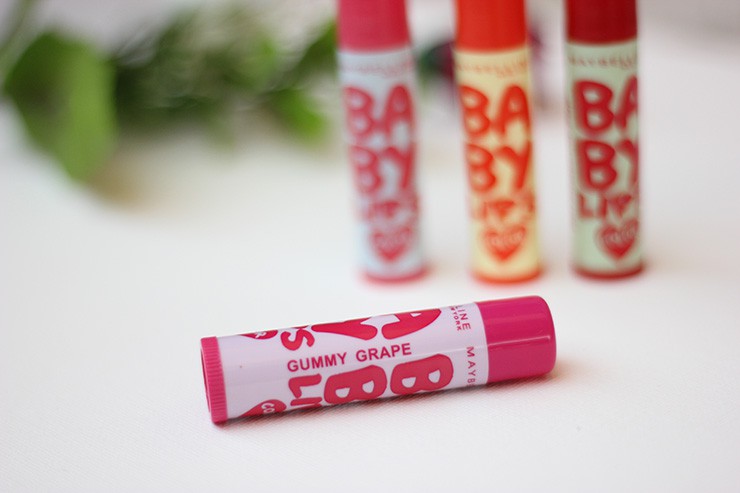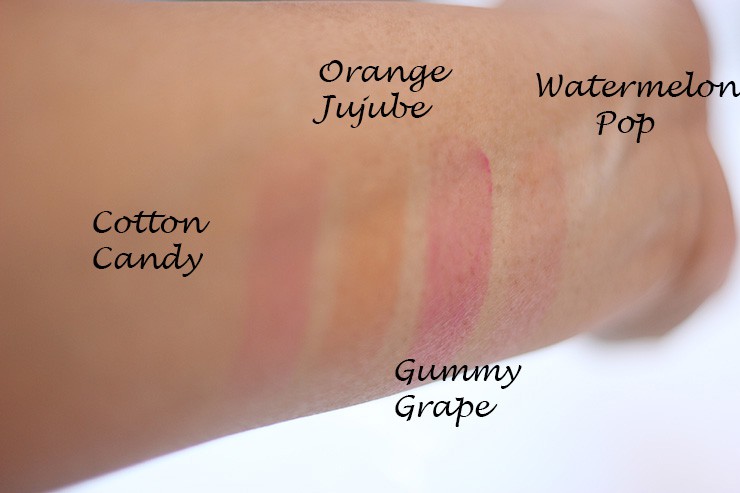 You might also like reading these related topics
Maybelline Baby Lips Candy Wow Mixed Berry Lip Balm Review Swatches
Maybelline Baby Lips Candy Wow Raspberry Review FOTD
Maybelline Baby Lips Candy Wow Lip Balm–Cherry Review
Maybelline Baby Lips Electro Pop Lip Balm–Fierce N Tangy Review
Kronokare The Frizz Kiss Cooling Explosion Lip Balm Review
Organic Harvest Organic Lips Strawberry Lip Balm Review
Maybelline Baby Lips Spiced Up Lip Balm Berry Sherbet Review
Maybelline Baby Lips Electro Pop Lip Colored Lip Balm Pink Shock Review Swatch
Maybelline Baby Lips Spiced Up Lip Balm-Spicy Cinnamon Review
Forest Essentials Lip Scrub Cane Sugar Review, Swatch
Nivea Fruity Shine Strawberry Lip Balm Review
VLCC Lovable Lips Strawberry Lip Balm Review
Neutrogena Norwegian Formula Lip Moisturizer Review