Hi Everyone,
This review has been pending since so long, lying in the "to-be-published" queue. By the time I realized that I had to publish this article, my system got crashed and I lost all product photographs. Now, for these pictures I did not have the outer casing this product comes in. As I had clicked the photographs, and it was of no use so just threw it away. 😥 Quite a sensible decision considering I clicked the photographs and its job was over! I mean who unnecessarily keeps it for that long. To add to the woes, now when I was about to re-click its photographs its bullet is all messed up. Apologies, for the bad product condition, and I have already started taking backups of my data (risk mitigation, you know: P). Hopefully, I do not have to use the backup.
My Take on 'Neutrogena Norwegian Formula Lip Moisturizer'
Neutrogena lip moisturizer comes in a white color decent tube. It has the same roll on packaging as that of typical lipsticks but in a much sleeker form. Because of the roll on packaging, using this lip balm is easier and hygienic. I do not prefer those lip balms that come in pots as you need to dip your finger to take out the product that contaminates entire pot eventually. Roll-on packaging is my only preference when it comes to lip balms.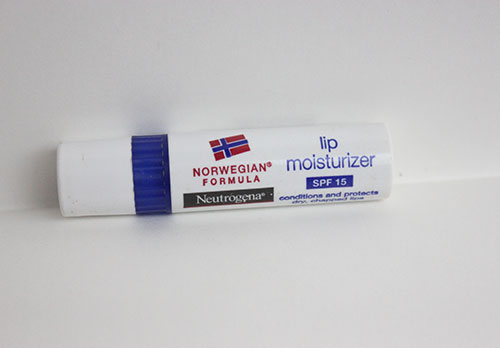 Neutrogena lip moisturizer is transparent in color with no fragrance. So those, who do not like tinted lip balms this is a huge positive as it is difficult to get them in the market. On the contrary, if you like replacing your lipsticks with color lip balms then you need to apply this lip balm underneath your lipstick. It will double up your work but also protect your lips from harmful sunrays.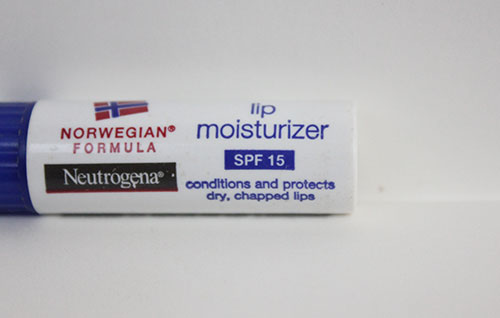 The lip balm glides smoothly on lips without actually making them sticky. Unlike other lip balms, this one does not leave a prominent layer behind. In fact, because of the sheer transparency its application is not visible except the mild glossiness.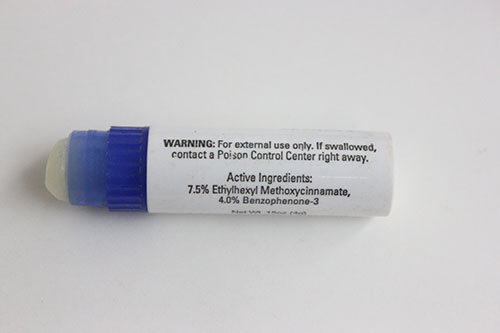 For efficacy, it does moisturize lips but for short time. So, you need to keep reapplying it for longer hydration. It comes in handy when my lips feel dry and dehydrated, and I do not want to color them up. Also, as we need to apply SPF every two hours so the frequent application is justified. What I do not get is if this lip balm is safe for night time use? Because I do not want to bother my lips with unnecessary chemicals, as I am sure 'sun protection' trait requires bunch of them. If that is the case, I would rather prefer applying milk cream at night time than SPF infused lip balm.
What I like about 'Neutrogena Norwegian Formula Lip Moisturizer'
– It contains SPF 15.
– It comes in a hygienic roll on packaging, which is easy to carry.
– It does not have any color or fragrance.
– It glides on the lips smoothly without making them sticky.
– It moisturizes the lips and prevents them from chapping.
What I do not like about 'Neutrogena Norwegian Formula Lip Moisturizer'
– If you prefer colored lip balms then you make not like the transparency it provides.
– It has to be re-applied at frequent intervals.
– Not sure if it can be applied at night as it has SPF.
Ingredients of 'Neutrogena Norwegian Formula Lip Moisturizer'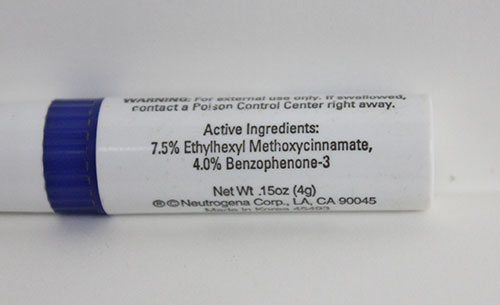 Price of 'Neutrogena Norwegian Formula Lip Moisturizer': INR 149
BABE Rating: 3.5/5
Final Word: Neutrogena Norwegian Formula Lip Moisturizer is a colorless and fragrance free lip balm that protects your lips from sun rays and keeps them moisturized without any stickiness. The application has to be repeated at regular intervals to reap maximum benefit. However, if you prefer color lip balms you can either give this a miss or top it up with slight pop of color from your favorite lipstick.
You may also like reading these related topics
Maybelline Baby Lips Electro Pop Lip Colored Lip Balm Pink Shock Review Swatch
Maybelline Baby Lips Spiced Up Lip Balm-Spicy Cinnamon Review
Forest Essentials Lip Scrub Cane Sugar Review, Swatch
Nivea Fruity Shine Strawberry Lip Balm Review
VLCC Lovable Lips Strawberry Lip Balm Review