My first candy wow lip balm was the variant Raspberry. I was so impressed with the quality and stylish packaging that now I have got a second variant – Mixed Berry. These lip balms are available in five variants- Raspberry, Mixed Berry, Orange, Cherry and Peach. While I was still using the first one my baby sister was so bowled over with different packaging that she bought all five of them. If you are a lip balm lover, I am sure you too will love the looks of these cuties, but to know about the quality keep reading.
What the product says:
Maybelline launches Baby Lips Candy WOW with candy-inspired colors that will give you soft, supple, yummy lips.
With every application, your lips are reborn and feel supple, plump, moisturized, giving you intense care with the fun and sweetness of a candy. Baby Lips Candy WOW comes in a new retractable crayon format with delicious flavors – Raspberry, Mixed Berry, Orange, Cherry and Peach.
The chubby stick is enriched with Vitamin E that helps keep your lips hydrated for long and keep them protected even in harsh winters. The crayon format makes it easy to apply and glides on smoothly. Everyone will go WOW with this pop of colour, glossy shine, yummy candy flavor and the tinge of style.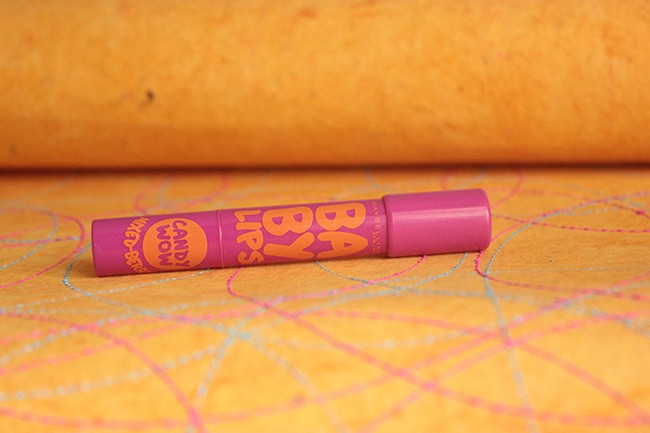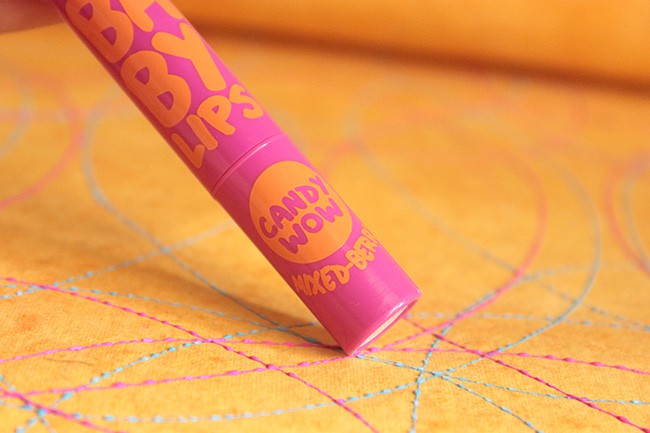 My take on 'Maybelline Baby Lips Candy Wow Mixed Berry Lip Balm'
Maybelline candy wow lip balms have got chubby & tall looks. They look like crayons and are based on retractable mechanism. Though most of the lip balm sticks are retractable these days but what differentiates candy wow from other lip balms is the huge size. I find them quite eye catching and flamboyant, and that is also one of the reasons why I like repurchasing them. But you should not feel deceived by the big size as the lip balm quantity in this chubby tube is slightly less than what is housed in the regular baby lips lip balms. Also, candy wow's price is higher than regular baby lips and I think the looks might have been the main reason behind this price increase. Nonetheless, these darlings look great and stay put no matter in how deep a pile I put them into.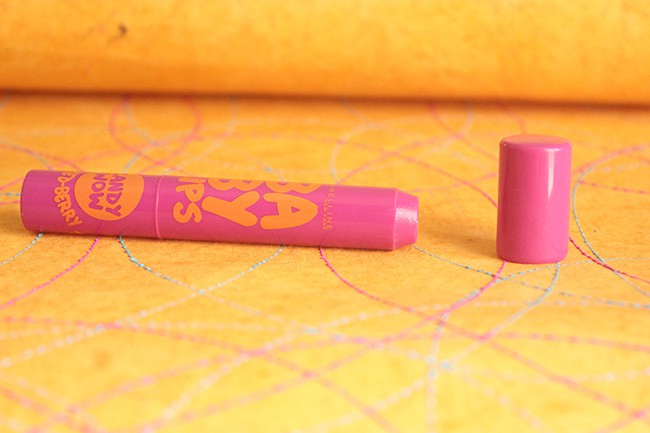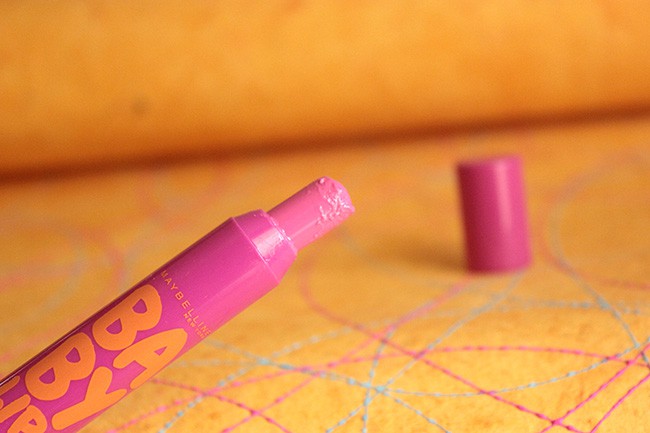 It is a violet color bullet that leaves pretty light pink-lemonade tint on my lips. Being a lip gloss it also has some shine to it. Just two swipes of the gloss provide prominent pop of color. On everyday basis, when I am not in mood of applying lipsticks I put on a tinted lip gloss and I feel good to go. The five variants of Candy wow lip glosses have different shades, and they very well suffice to my basic necessity of a tinted lip gloss.
Mixed berry shade has yummy fragrance with sweet and tangy flavors. The moment cap is detached I can smell the lovely fragrance that stays on couple of minutes after the application. The fragrance makes me nostalgic by reminding me of the jelly candies I used to savor a lot, and for that reason I wish it could have stayed for a little long time. However, I do not mind smelling the gloss time and again to go back to that nostalgia.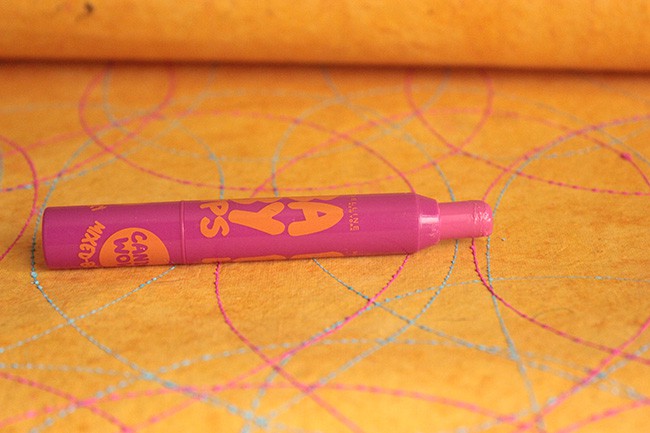 The lip balm is enriched with Vitamin E, which is considered a very good ingredient for skin. I think it because of that that it feels very light and nourishing. It keeps the lips hydrated and moisturized for good 4 hours after which it needs re-application. Even with meals the tint does not fade away completely but I always prefer to reapply for fresh look. It does get transfer to brims of cups but that does not lead to loss of color on the lips. Also, if kept in hot weather the bullet starts kind of melting as I see a lot of product is accumulated on the tip. However, since I have started keeping it in fridge I do not see any such accumulation.
What I like about 'Maybelline Baby Lips Candy Wow Mixed Berry Lip Balm'
– Different and classy packaging.
– Retractable mechanism makes it easy to use.
– Pop of color is quite prominent – of the likes of lip glosses.
– Hydrates the lips and keeps them moisturized.
– Feels light.
– Yummy sweet & tangy fragrance that lingers on for a short duration after the application.
– Enriched with Vitamin E.
What I do not like about 'Maybelline Baby Lips Candy Wow Mixed Berry Lip Balm'
– It starts melting and feeling sticky few weeks after opening the packaging.
– High price as compared to other lip glosses.
– Wish the fragrance would have stayed for a little longer.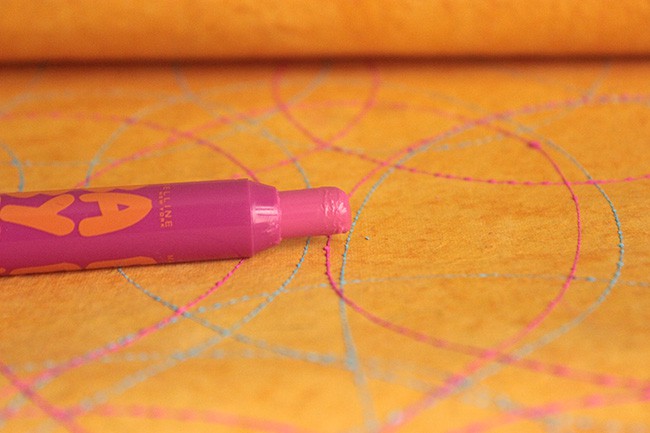 Price of 'Maybelline Baby Lips Candy Wow Mixed Berry Lip Balm': Rs 275
BABE Rating: 4.5/5
Final Word: Overall, Maybelline Baby Lips Candy Wow Mixed Berry Lip Balm stands out of my lip balm collection. It has the most stylish packaging and different looks. It adds visible pop of color to the lips while keeping them hydrated. Though the price is higher in comparison to other lip balms but if you do not mind the price tag and want to have something different you should give this a try.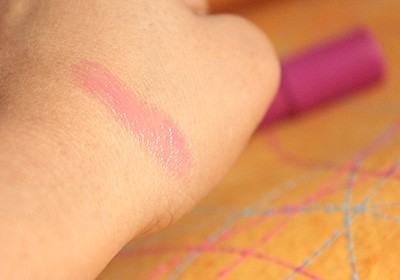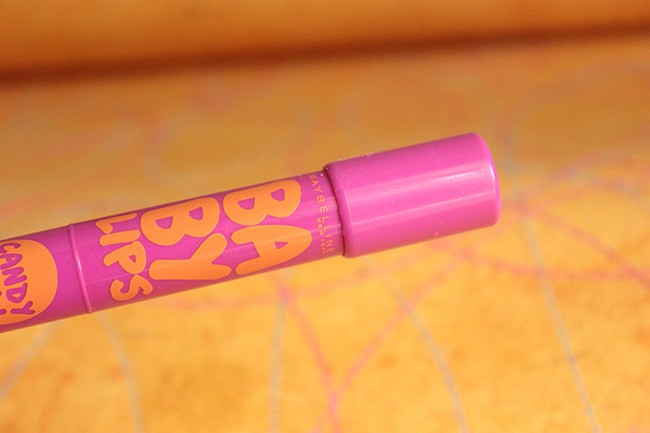 You might also like reading these related topics:
Maybelline Baby Lips Candy Wow Raspberry Review FOTD
Maybelline Baby Lips Candy Wow Lip Balm–Cherry Review
Maybelline Baby Lips Electro Pop Lip Balm–Fierce N Tangy Review
Kronokare The Frizz Kiss Cooling Explosion Lip Balm Review
Organic Harvest Organic Lips Strawberry Lip Balm Review
Maybelline Baby Lips Spiced Up Lip Balm Berry Sherbet Review
Maybelline Baby Lips Electro Pop Lip Colored Lip Balm Pink Shock Review Swatch
Maybelline Baby Lips Spiced Up Lip Balm-Spicy Cinnamon Review
Forest Essentials Lip Scrub Cane Sugar Review, Swatch
Nivea Fruity Shine Strawberry Lip Balm Review
VLCC Lovable Lips Strawberry Lip Balm Review
Neutrogena Norwegian Formula Lip Moisturizer Review