This is my first winter season in Canada so I did not what exactly to expect. I had heard Canadian winters are the worst but you know, as long as you don't experience it yourself you do not fully trust it. Now, when the temperature has reached to -23C I see why Canadian winters are infamous. Fortunately, I changed my skincare regimen well in advance. As you know I have oily skin, it does not get flaky often but still wanted to use the hydrating skincare products to prepare the skin for winters. Luckily, the products turned out to be effective (so far so good), and today I want to share those products with you as they can be useful for you if your skin is going through a flaky, dull phase. Let's go through my winter skincare routine for combination skin.
I follow a daily and weekly skincare routine. Weekly skincare is quite basic, just exfoliation and masking, which I do twice a week since the products are gentle.
Let's have a look at the daily skincare products. I have reviewed them all. If you want to check the reviews, just click on the hyperlink.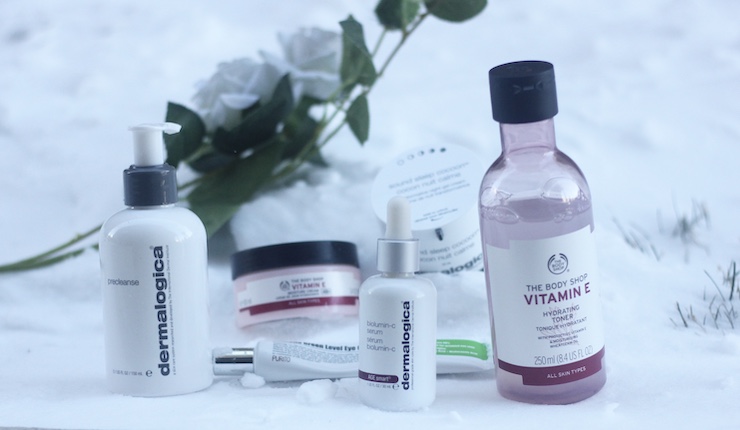 Daily Skincare
The Body Shop Vitamin E Hydrating Toner – I use it morning and night after cleansing before moisturizing.
The Body Shop Vitamin E Moisture Cream – This is a day moisturizer without SPF. I use a separate SPF cream on stay safe from sun damage.
Dermalogica Precleanse– It's basically cleansing oil that removes every sort of makeup-eyeshadow, liquid lipstick, waterproof mascara, foundation… everything. I use it at night as a makeup remover & cleanser.
Dermalogica Biolumin C Serum– I use it at night for double dose of hydration. It also makes the skin bright and plump.
Dermalogica Sound Sleep Cocoon Transformative Night Gel Cream– As the name says it is a night cream and I apply it on top of the serum but do give few minutes of gap between serum and night serum.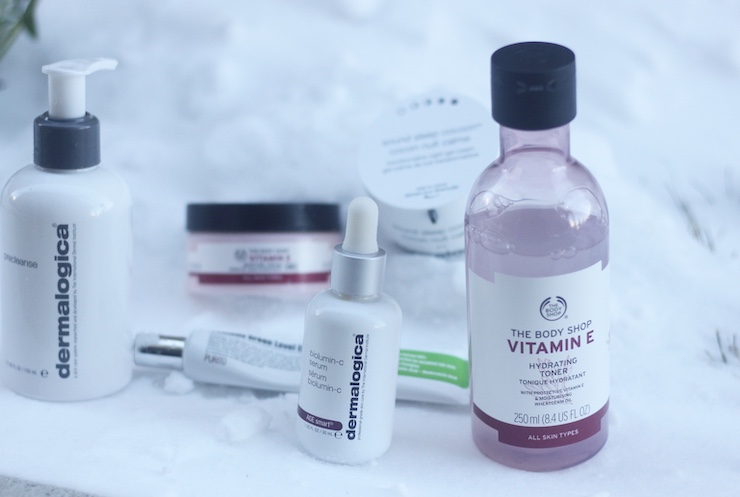 The Face Shop Herb Day 365 Cleansing Foam Lemon Face Cleanser– It is a foaming cleanser that dries out the skin. It is a nice option for summers but in winters it makes the skin flaky. I use it occasionally in the mornings.
Purito Centella Green Level Eye Cream– Being a mother, I do not always get sound sleep and that reflects on my under-eye area. In under to compensate loss of loss I slather the under-eye area with this cream to avoid dehydration and puffiness.
L'Oreal Paris Pure Sugar Nourish And Soften Cocoa Scrub – It's a very mild scrub that exfoliates the skin and hydrated it thoroughly. I use 2-3 times a week.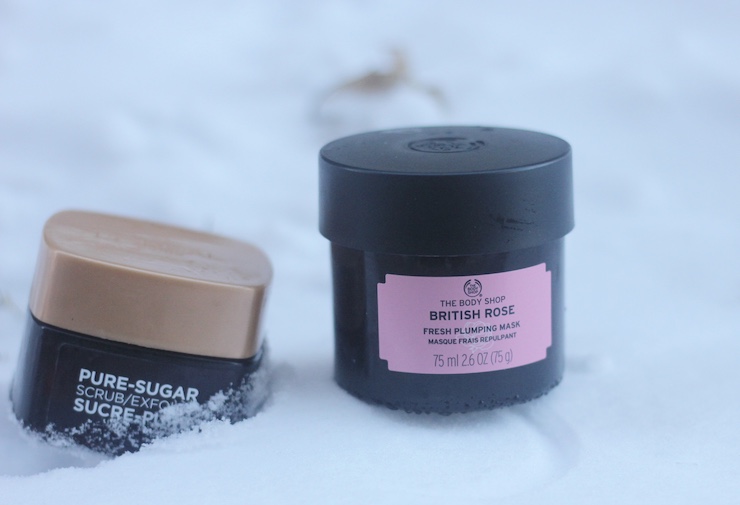 Weekly Skincare
The Body Shop British Rose Fresh Plumping Mask – Again a mild hydration face mask. It hydrates the skin and makes it supple.
That's all for my winter skincare routine for combination skin. Are you using or have used any of these products? Do let me know. Also, share your recommended winter skincare products.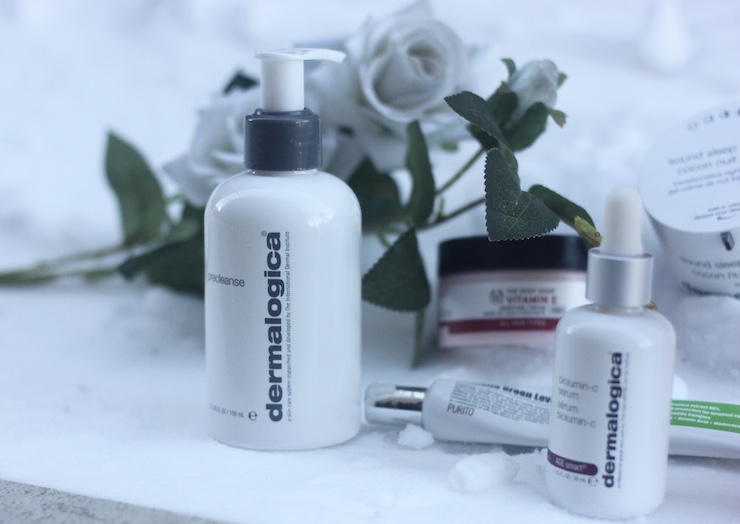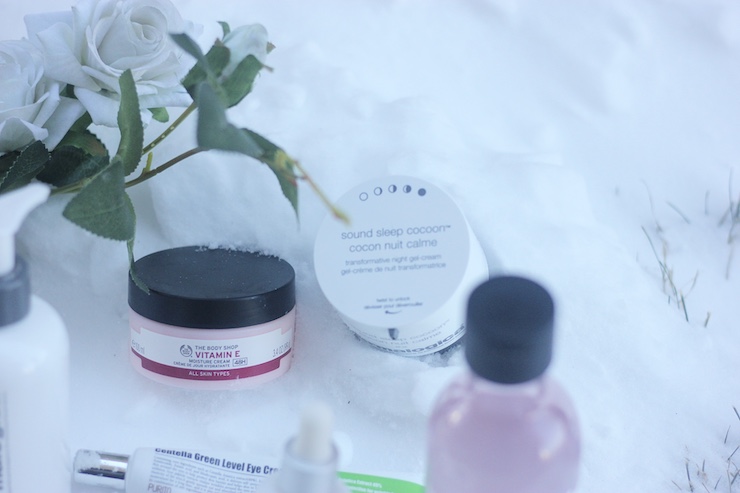 You might also like reading these related topics
Oily Skin? Here Are The Best Moisturizers For Oily Skin That Worked For Me !
10 Face Moisturizers-Day Creams With SPF 24+ Available In India