I have combination to oily skin but still it's not being able to cope up with Canadian winters. The heated indoors and snowy outdoors are taking a toll on my skin resulting in dullness. And that's why I am taking every measure to restore the supple and healthy look of my skin. To start with, we had humidifiers at home to replenish the lack of moisture in the air, then the microdermabrasion (check out my Instagram for a detailed review of this beyond-facial treatment) and now I have replaced the drying-out facial cleanser with moisturizing cleanser instead- Dermalogica Precleanse. I have been using it for quite a while now, and feel it's time to share the review. If you too have been experience dull, flaky skin please read this review as it might have a solution for you.
What the product says
Deep-cleansing oil melts impurities and make-up from skin. Achieve ultra clean and healthy-looking skin with the Double Cleanse regimen that begins with PreCleanse. Thoroughly melt away layers of excess sebum (oil), sunscreen, waterproof makeup, environmental pollutants and residual products that build up on skin throughout the day with skin fortifying Borage Seed, Kukui and Apricot oils. Add water to transform this hydrophilic (water-loving) formula into a milky emulsion that easily rinses debris from the skin's surface.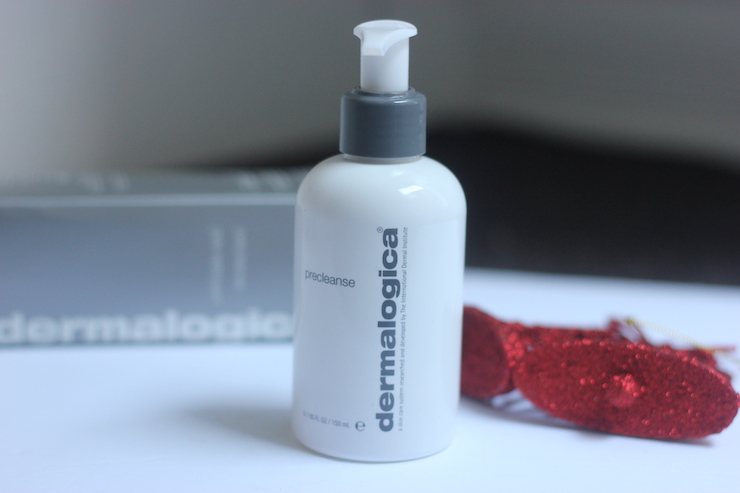 My take on 'Dermalogica Precleanse'
It comes in a white colored pump-dispensing bottle which is damage-proof and seal-proof. However, if you have a toddler at home who loves exploring new stuff you need to keep protect this from him/her. Rayaan is in experiment mode these days, and during one of his unsupervised trips to the bathroom he just took this bottle, opened it and spilled most of the cleanser on the floor. I had not started using it at that time so did not worry about it much. But soon after I realized what a loss it was!
It is a fragrance-free precleanser with consistency of oil. Basically it is a cleansing oil which ideally should be used before the regular cleanser. Since my skin cannot stand the regular cleanser these days so I am sticking to the cleansing oil only. It has a very mild fragrance, which is a huge plus for those who prefer fragrance-free cleansers. I use it twice a day- morning and evening in place of my typical lather-generating cleanser. In the beginning it felt weird since I have always used lather cleansers but gradually I got accustomed to the feel. What matters is the result, and I am already happy with it.
I take one pump of the cleanser on my dry palm and massage it on the face and neck focusing on areas of congestion and debris like the eyes and lips. To get rid of every last residual, I wet hands and continue massaging to create a light, milky emulsion, followed by rinsing with lukewarm water.
It efficiently removes oil, dirt and makeup (even waterproof makeup) and leaves the skin squeaky clean. Being formulated with conditioning Rice Bran and Vitamin E oils, this gentle blend offers a deep cleansing ideal even for oily skin conditions. Post cleansing, the skin looks absolutely clear and healthy. I see a prominent glow on my skin minus the oily shine. With time, the dryness has also reduced. Now the skin looks plump and supple, and there are no breakouts as well.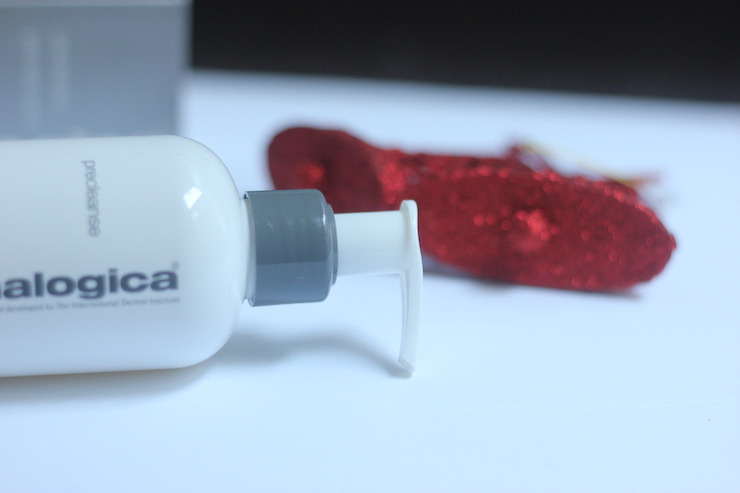 Things I like about 'Dermalogica Precleanse'
– Efficiently removes oil, dirt and waterproof makeup.
– Clears the skin thoroughly without clogging pores.
– Makes the skin healthy and glowing.
– Skin looks plump and well-hydrated.
– No breakouts.
– Convenient-to-use and hygienic packaging.
– Combats dryness and restore agility.
Things I do not like about 'Dermalogica Precleanse'
– I wish they had a child look too… just kidding.
Price of 'Dermalogica Precleanse': USD 45 for 150ml
BABE Rating: 5/5
Final Word: Since I have started using this cleanser I see considerable improvement in my skin's health. It looks hydrated, supple and alive again. It is 3-in-1 product- a makeup remover, cleanser and moisturizer. However, the weather is very drying in Canada so I always follow it with a moisturizer but if you are living it a warm place you might not even need to use a moisturizer. This cleanser is absolutely a life savior.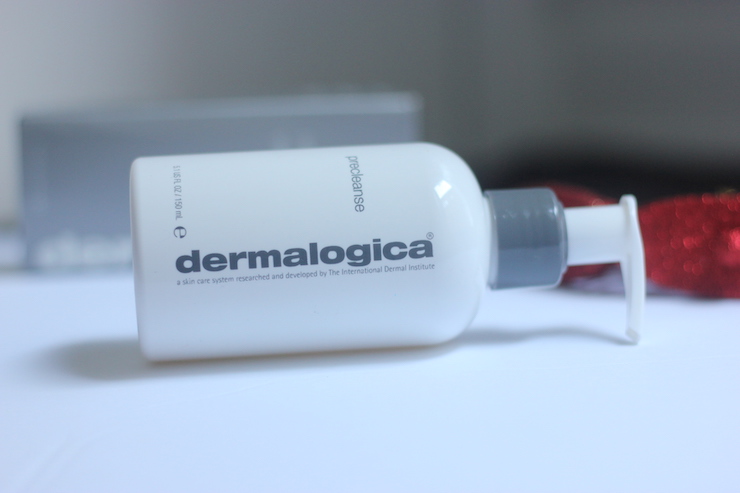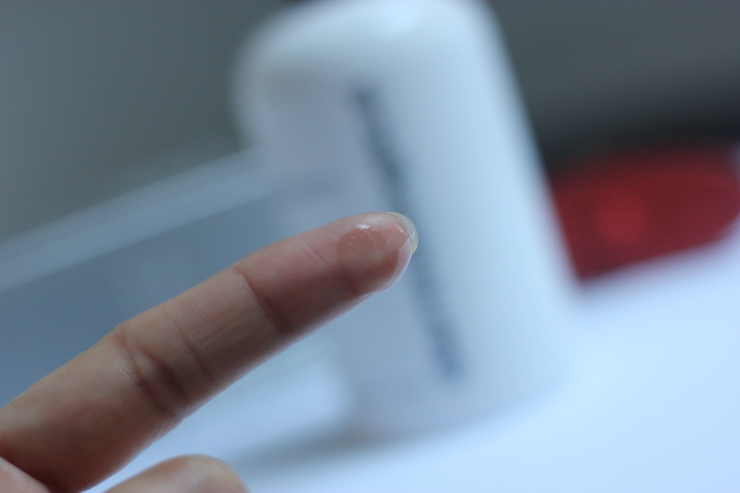 You might also like reading these related topics