Moisturizer is an imperative part of skin care regimen, especially in winters one should not skip moisturizers. In this season skin already combats with cold harsh weather, and if it is not given a protective layer of moisturizer it becomes dry which in turn cause flakiness and dullness. Similar to rich moisturizer, sun protection also plays a significant role in protecting the skin from pre mature ageing. Irrespective of the weather, one should always wear a cream that has UV filters and sun block properties. But getting a sunblock infused moisturizer is not an easy task. You can spot SPF15 creams, but if you want to go above SPF 15 there are fewer options.
Most of the brands are keeping moisturizing and sun protection elements separate, so if you want to moisturize your skin and simultaneously protect it from sun you have to buy two products. And, daily layer them up to get everything you need for a good skin care. Personally, I do not like layering products on my skin so any day I would prefer to go with a 2-in-1 cream which has a nice combination of moisturizer and sun protection. And, I prefer that cream to have at least SPF 24. While I was searching for an ideal day cream for myself, I was surprised to see that there are very less options in this category (moisturizer + (SPF 24+)). Here is a list of the day creams, which I think would be useful for you if you do not like layering products on your skin.
1) Olay White Radiance Advanced Whitening Brightening Intensive Cream Moisturizer (SPF 24 PA ++ )
Formulated with an SPF 24 PA ++, this cream moisturizer protects your skin from harmful effects of UVA and UVB rays. In addition, this cream is enhanced with whitening element and Vitamin B3 that penetrate into the sub-layers of the epidermis and work at cellular level to give your skin a natural and luminous fairness. Price Rs 1199 for 50g.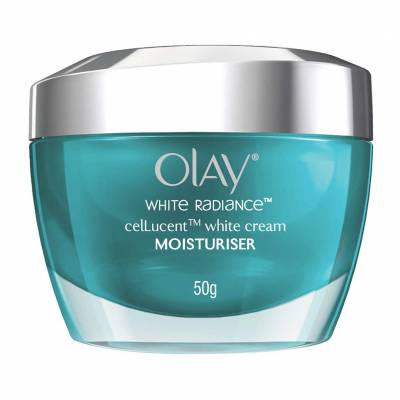 2) Olay Natural White Rich All-in-one Fairness Day Cream (SPF 24+)
This cream is already reviewed on the blog, and earned 5/5 by BABE reviewer. According to the review,I it makes the skin healthier, brighter and whiter. It also evens out the skin tone, fades away pimple scars and provides SPF 24+ sun protection. You can check out the detailed review for more information. Price Rs 325 for 50g.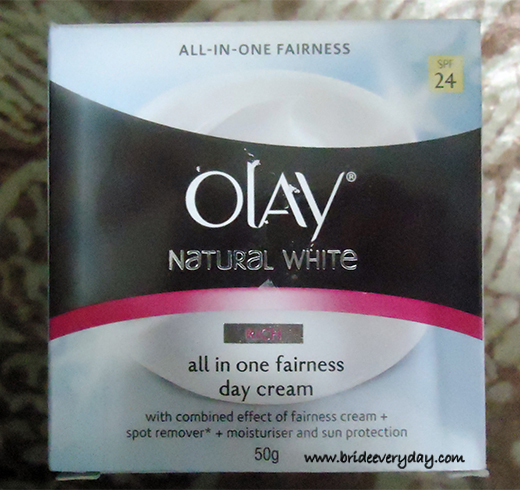 3) Lotus Herbals Nutramoist Skin Renewal Daily Moisturizing Cream (SPF 25)
It has the goodness of cherry, grape extracts and plum that will nourish the skin. It moisturizes the skin and enhances its elasticity thereby giving a younger looking skin. It has a non-greasy texture so even people with oily skin can try it out. Formulated with SPF 25, it protects the skin from tanning and UV rays. In that price, it seems like a good option for all skin types. Price Rs 375 for 50g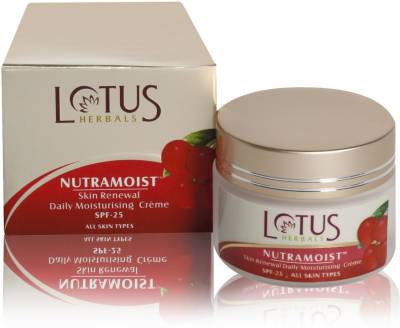 4) H2O Plus Sea Results Line Resolution Cream (SPF 30 )
H2O products have fared well on my skin so far, so expect this line resolution cream will follow suit. This cream makes sure the skin nourished and hydrated. It maintains an optimum water level and takes good care of the throughout the day. It is formulated with SPF 30, and considers best for dry skin beauties. It is slightly on a pricey side, but there is high probability that can get it with a good discount offer. Price 3100 for 50ml.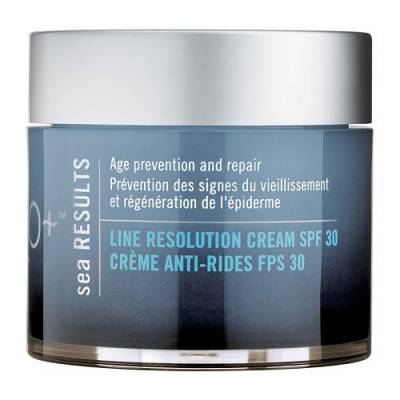 5) H2O Plus Face Oasis Hydrating Lotion (SPF 30)
Unlike sea results line solution cream, oasis hydrating lotion is suitable for combination skin. It protects the skin from environmental stress. Also, it has broad spectrum UVA/UVB that provides maximum protection from harmful UV rays. The price is less as compared to #4 but again it is higher than other drugstore day creams. Look for discount codes if you plan to purchase it. Price Rs 2400 for 38 ml.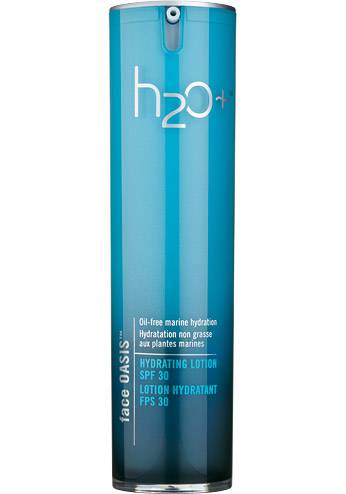 6) L'Oreal Paris Ideal Moisture Day Lotion (SPF 25)
This lotion is infused with Vitamin E and lightweight hydrating ingredients that provide rich moisture. It is an oil-free lotion so people with oily skin can also apply it without any fear of greasiness. It too has broad spectrum UVA/UVB sun protection that would save the skin from harmful rays. Price Rs 1289 for 60 ml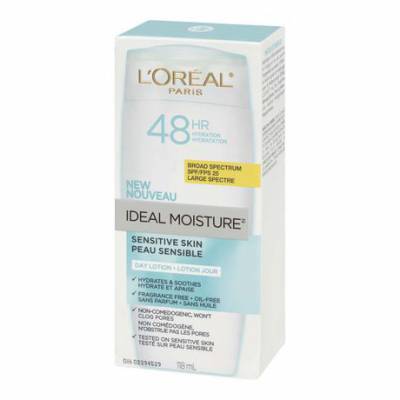 7) VLCC De-Pigmentation Day Cream (SPF 25)
Enriched with mulberry and turmeric, this cream effectively works on pigmentation problems. It easily penetrates into the skin giving a healthier and brighter complexion. Formulated with SPF 25, it does not only protect the skin from harmful rays but also from environmental pollutants. It is suitable for all skin types. Price Rs 405 for 50g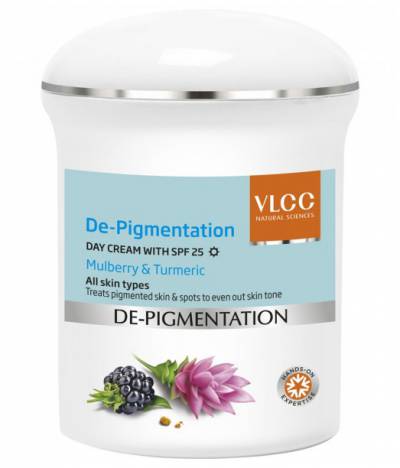 8) Organic Harvest Daily Day Cream (SPF 30)
Formulated with natural sea salt extracts, it works in making the skin healthy and bright. It helps to purify skin cells in order to increase their longevity, stimulates the excretion of pollutants out of skin cells and helps cellular youthfulness. It is an oil free cream so is suitable for normal to oily skin types. It comes in two packaging i.e. 15 g & 50g , in case you want to try out the smaller size first. Price Rs 495 for 15g and Rs 1095 for 50g.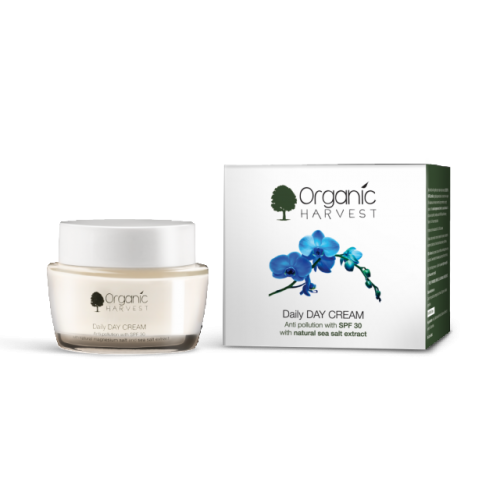 9) Spawake Moisturising Fairness Cream For Day (SPF 25 PA ++)
It rejuvenates the skin, and protects it from sun, pollution and other environmental stress while delivering instant comforting moisture. It contains sea minerals and Vitamin E that are considered good for skin. It has already been reviewed on BABE, so you can go through the detailed review. It is available in two sizes 25g and 50g. Price Rs 129 for 25g and Rs 249 for 50g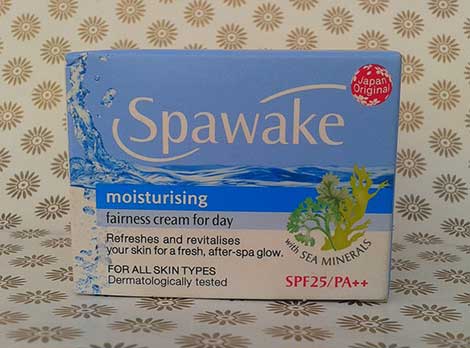 10) Neutrogena Rapid Wrinkle Repair Moisturizer (SPF 30)
Formulated with Retinol SA, Glucose complex and Hyaluronic acid, it smoothens fine lines and skin texture. In addition, it brightens complexion thereby fading stubborn scars. It calms to do so in just 4 weeks. So if you are looking for a combination of anti-ageing cream and sun protection, this might be for you. Price 999 for 29ml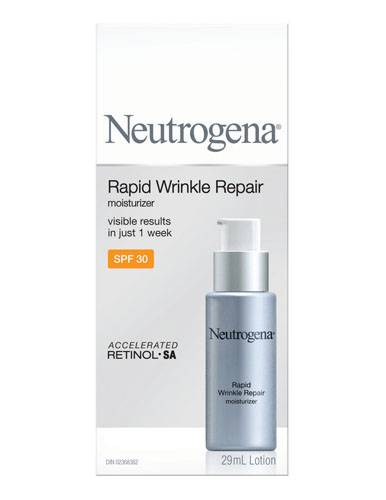 Do you know any other creams that have good moisturizing contents and SPF 24+?strong>