I have started using the toner after a really long time. As far as I remember, I used to stay in Australia when I used the toner the last time. It's been almost 2 years and the Canadian winters brought me back to the toner routine. Winters need hydration so I chose the The Body Shop Vitamin E Hydrating Toner, which sounded like a great product to combat flakiness. After about 2 weeks of usage I am ready to share the review. Let's get started with it.
What the product says
A refreshing, hydrating alcohol-free facial toner with protective vitamin E and moisturising wheat germ oil. Removes any remaining traces of makeup, impurities and cleanser. Prepares skin for maximum absorption of our Vitamin E Aqua Boost Essence Lotion and Vitamin E Moisture Cream. Leaves skin feeling clean, supple and hydrated.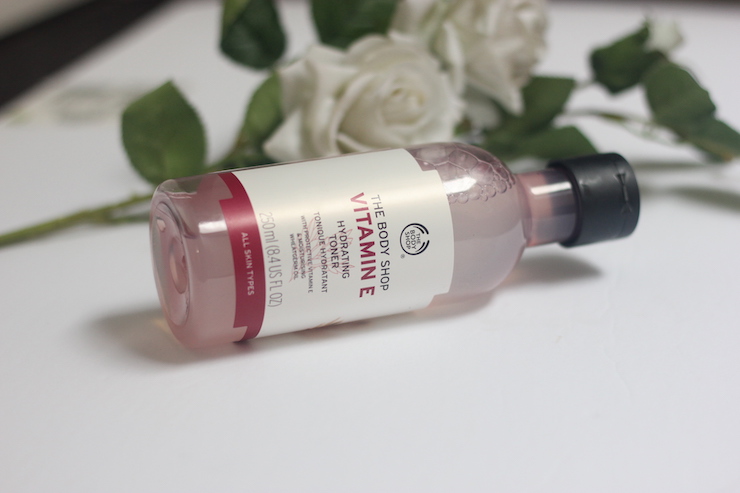 My skin type: combination to oily
My take on 'The Body Shop Vitamin E Hydrating Toner'
The toner comes in a transparent plastic bottle. It has a screw open cap with a narrow hole that keeps the liquid secure and also controls the usage quantity. Since it is a plastic bottle it is damage proof and lightweight. However, you can carry it in the handbag during air travel since the quantity is 250ml (more than 100ml). Overall the packaging is simple, convenient to use, hygienic and re-usable. I love re-using such bottles for oils, etc.
It is a pale-pink liquid with consistency that of water. The fragrance is quite light yet refreshing. And since it is an alcohol-free toner it does not sting or feel harsh on the skin. Being enriched with vitamin E and soya oil, it makes the skin hydrated. You know, well-hydrated skin is plum, young and radiant. Even on my combination to oily skin, this toner maintains the right balance of hydration and excess oil without causing any breakouts.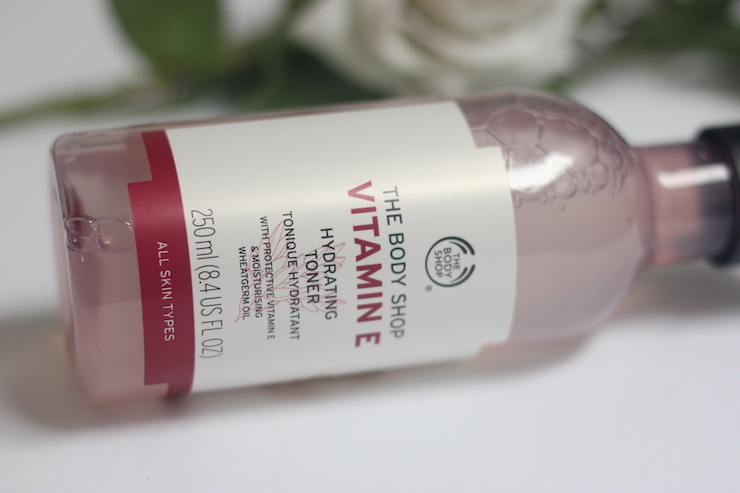 I apply this toner every morning and night after cleansing but before moisturizing. On a cotton swab, I take generous quantity of the toner and dab it all over my face & neck. It gets rid of the makeup residual unclogging the pores thus making the skin breathe. Since it feels cold against the warm skin it gives a refreshing feel.
Surprisingly, the hydration effect is visible immediately after the application. I do not know if a magic or what but the skin looks moisturized and healthy soon after the toner application. The actual moisturizer deepens the hydration and seals it for a long time. Since I have started using this toner I wake up to glowing skin every morning and it stays non-flaky & thoroughly hydrated all day long. Now, my skin does not have any signs of dullness ageing. It absolutely looks plump and moisturized.
Things I like about 'The Body Shop Vitamin E Hydrating Toner'
– Enriched with Vitamin E & soya oil.
– Hydrates and moisturized the skin.
– Maintains the right oil balance without any oily look.
– Alcohol and paraben free.
– Does not cause skin breakouts.
– Leaves skin supple and healthy.
– Mild, non-bothersome fragrance.
– Removes makeup residual.
– Unclogs pores.
– Easy to use.
Things I do not like about 'The Body Shop Vitamin E Hydrating Toner'
– Absolutely nothing.
Price of 'The Body Shop Vitamin E Hydrating Toner': CA 17 for 250ml
BABE Rating: 5/5
Final Word: I absolutely love The Body Shop Vitamin E Hydrating Toner. True to its claims, this toner thoroughly hydrates the skin removing any signs of dullness, flakiness and dehydration. Enriched with vitamin E & soya oil, it hydrates the skin making it plump and healthy while balancing out the sebum production. I am definitely going to stick to this toner throughout the winter season.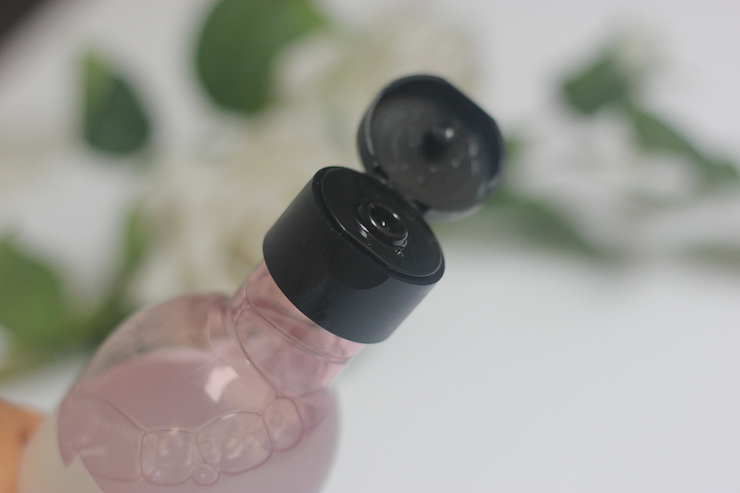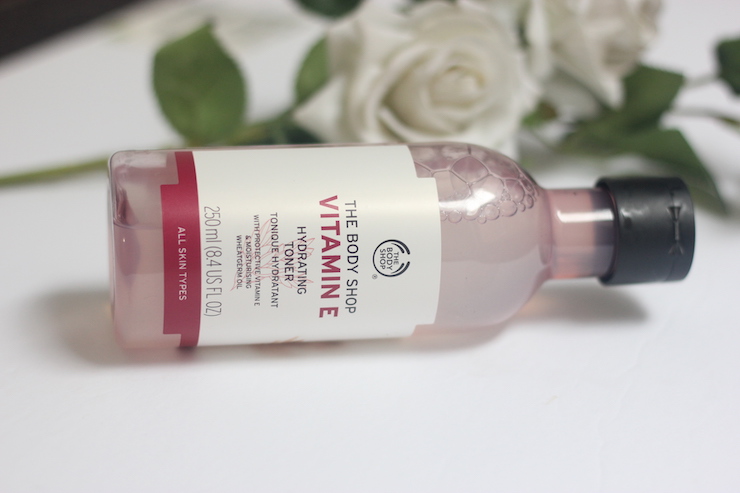 You might also like reading these related topics
Elizabeth Arden Visible Difference Skin Balancing Toner Review
Innisfree Jeju Volcanic Pore Toner Review
Clinique Clarifying Lotion 3 Review-Combination Oily Skin
H2O Plus Aqualibrium Marine Toner Review
Biotique Bio Cucumber Pore Tightening Freshener Review
Votre Pore Shrink Toner Review
JAFRA Brightening Toner Review