Hi Everyone! Today, I am reviewing one more product from Elucent anti ageing skin care range. The product is Elucent Anti Ageing Serum and I have been using it for over a month now. It contains highest levels of AHAs and believed to work well in smoothing fine lines, wrinkles & skin texture. Read on to know my experience and more details about this product.
What the product says
For an intensive boost, Elucent Anti-Ageing Serum effectively combines the highest levels of AHAs in the range at 16%, with vitamins B3, C and E to offer visible anti-ageing benefits. Use Elucent Anti-Ageing Serum directly on wrinkle prone areas to gently exfoliate, smooth fine lines and wrinkles and improve skin texture and tone.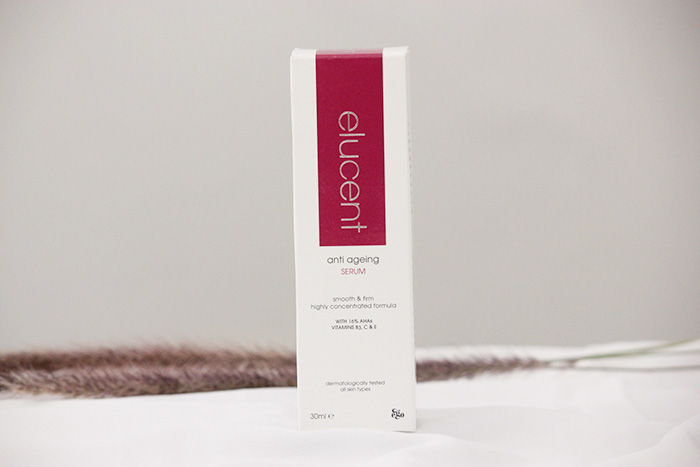 My skin type: Combination to oily
My take on 'Elucent Anti Ageing Serum'
Face serums become an important part of skin care routine, especially after a certain age. Being highly concentrated, they are quite effective in making the skin healthy and youthful. But before going for a face serum, you should check the ingredient list to see if it suits your skin type or not. The Elucent anti ageing serum that I am reviewing today is formulated with 16% AHAs, which is considered quite high so the brand recommends to start with the lower levels of AHAs first. I started with irregular application (applying the serum every alternate day or after 2 days) and when I was satisfied with the outcome I went on to applying it daily. Before writing my experience, I wanted to share this brief information with you all since the formulation of a face serum can positively or negatively impact your skin health. Now that I have shared the information, let's move on to my experience with the serum.
Elucent anti ageing serum is packed in a sleek white colored cardboard case. The color combination is similar to the other Elucent anti ageing products I have reviewed on the blog. Inside the cardboard case, there is this sleek tube. It has a screw-open cap and a small hole at the nozzle tip. Both the tube and the cardboard case contain the usage instructions. As this serum contains highest levels of AHAs so it becomes important to follow the instructions in order to reap maximum benefit from it.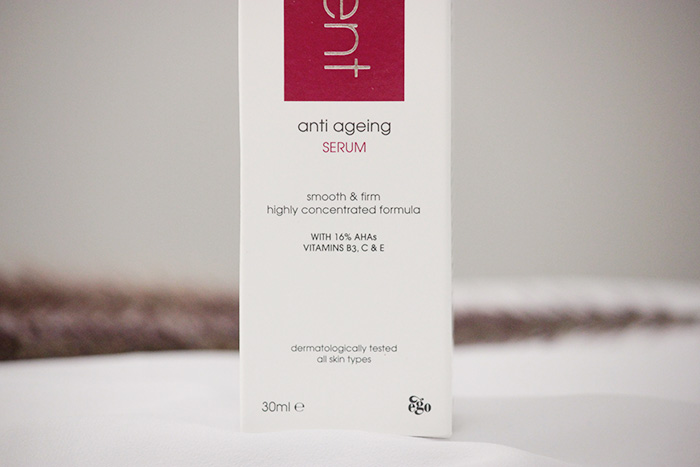 The serum is transparent in color with runny consistency as that of water. It feels slightly viscous when rubbed in between the finger but this does not leave any greasiness on the skin. It has a sharp but mild fragrance that settles minutes after application. Being of the runny consistency, the tube packaging is not an ideal option for this serum. It leads to wastage of product as I seldom get to know how much serum is going to pour out when I tilt the tube. In my opinion, if the serum was packed in a small dispensing bottle I would be able to take out the exact required product. Plus, considering the price every drop of the serum is valuable and I do not waste to waste any bit of it.
Elucent anti ageing serum contains highest levels of AHAs, which are believed to smooth wrinkles and fine lines. As the AHA level is high so I apply the serum only on those areas that are prone to wrinkles or have open pores like the forehead and cheek area near the nose. I apply it just once a day, before going to bed, on a clean face. Since the serum is slightly viscous in nature so it takes some time in completely getting inside the skin. I let it absorb into the skin and then apply the Elucent anti ageing night moisturizer.
Once it penetrates into the skin, all I am left with is smooth and soft skin. I am glad that it has not caused any zits on my acne prone skin. Since I have started applying this serum my skin looks healthy and smooth. The regular usage has also helped in making the skin taught. I have not seen any considerable improvement in the size of my open pores but that is fine as the product does not claim of doing that.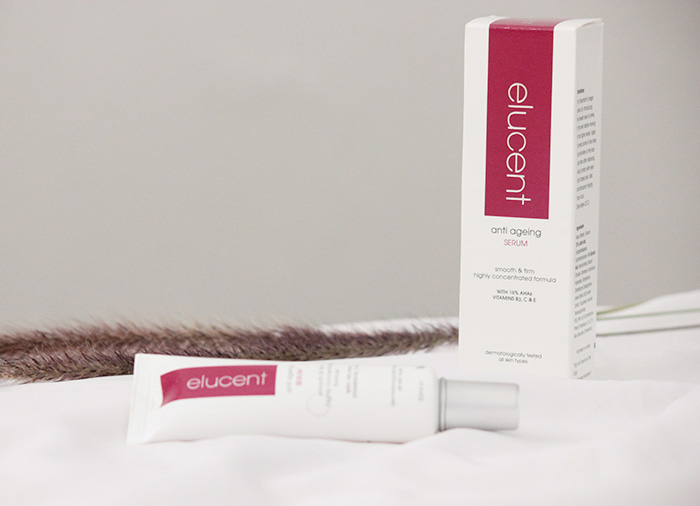 Things I like about 'Elucent Anti Ageing Serum'
– Quickly penetrates into the skin.
– Does not make the skin greasy.
– Does not sting or irritate.
– Makes the skin taut and healthy.
– Improves skin texture and makes it smooth.
Things I do not like about 'Elucent Anti Ageing Serum'
– It should have been packed in a dispensing bottle in order to make the usage cost-effective.
– Quite expensive.
– Takes a couple of minutes to completely penetrate into the skin.
Price of 'Elucent Anti Ageing Serum': AUD 50 for 30 ml
Ingredients of 'Elucent Anti Ageing Serum'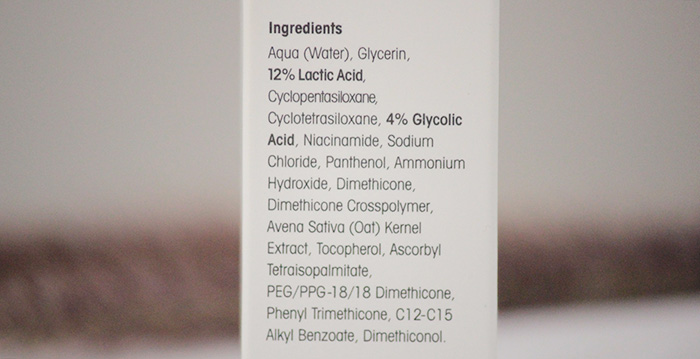 BABE Rating: 4/5
Final Word: Formulated with 16% AHAs, Elucent anti ageing serum makes the skin healthy, youthful and taut. Its regular application smoothes wrinkles and fine lines. My only concerns are the packaging and high price. In my opinion, if the serum is housed in a dispensing bottle that would not lead to any unnecessary wastage of the product and hence would make every drop of the serum useful. Considering the high price, I would not want to waste even a tiny bit of it. Overall, I like the efficacy of Elucent anti aging serum and would recommend it to you if you do not mind the price tag.
Disclaimer: This is an editorial review. The product is sent by the brand for consideration. However, my review is genuine and I am not being paid for publishing my experience with this product.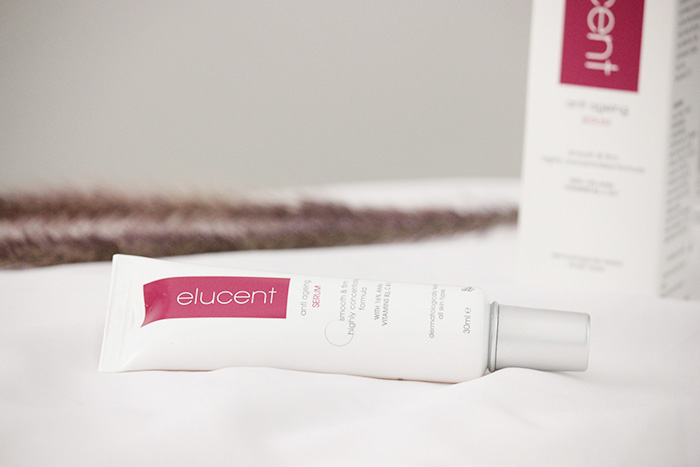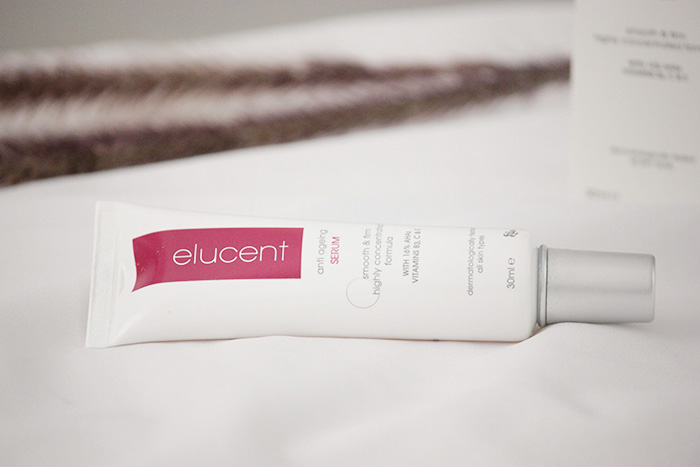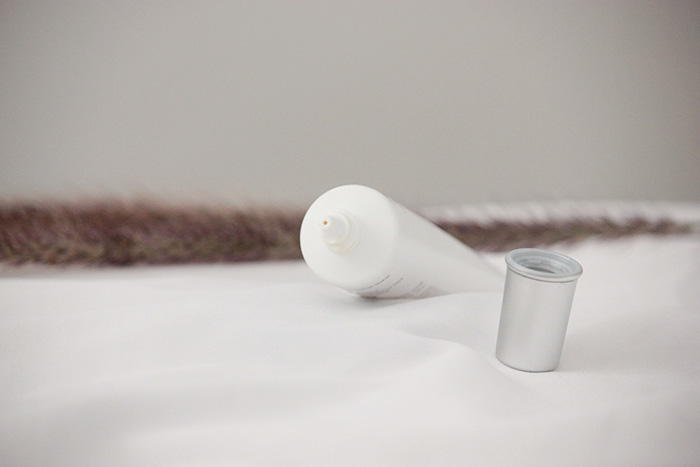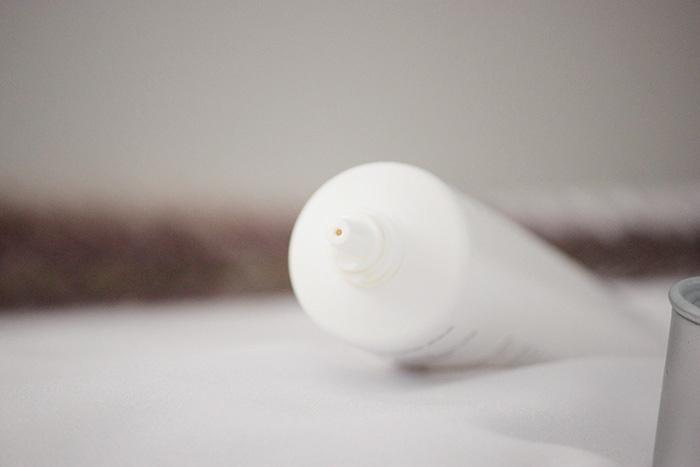 You might also like reading these related topics:
Votre Face Serum Review
Organic Harvest Activ Blush Shine And Glow Serum Review
Richfeel Skin Logix Whitening Advanced Night Repair Serum Review
Just Herbs Rejuvenating Beauty Elixir Facial Serum With Gotukola Indian Ginseng Review
Wild Natural Body Care Rosehip And Hibiscus Facial Serum Review
Ben & Sera 15 Days Anti-Wrinkle Taeng Taeng Project Serum Review
L'Oreal Paris Youth Code Youth Booster Serum Review
Innisfree The Green Tea Seed Serum Review