After couple of days of downpour weather is back to the sweltering state.In this type of weather it is difficult to apply moisturiser as it adds to sweating and makes the atmosphere even more unbearable. However, if one gets a non-sticky moisturiser it is easier to steer clear of the sweating feel. Today, I am going to talk about one such hydration serum 'Organic Harvest Activ Blush Shine And Glow Serum'. Let's see my experience with it.
What the product says:
Go an extra mile to lock the rejuvenating effect imparted by daily cream with this miraculous water-like serum! The beautiful concoction of Gold dust with Beet root extract and Iris root extract imparts radiant glow while smoothing out the signs of dullness. The concentrated nutrients work in multi-fold by penetrating deep into the skin, bringing sheen for a prolonged time.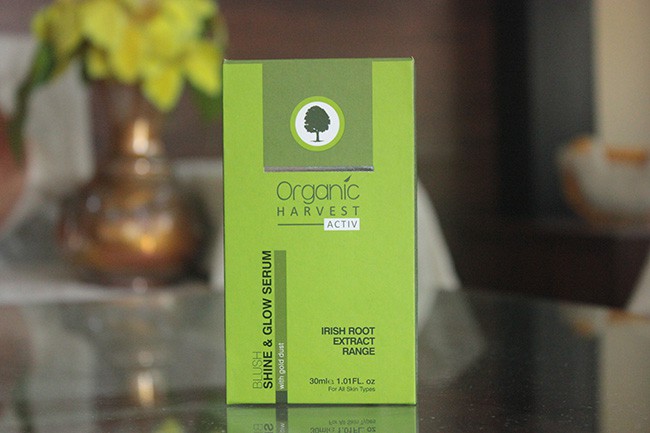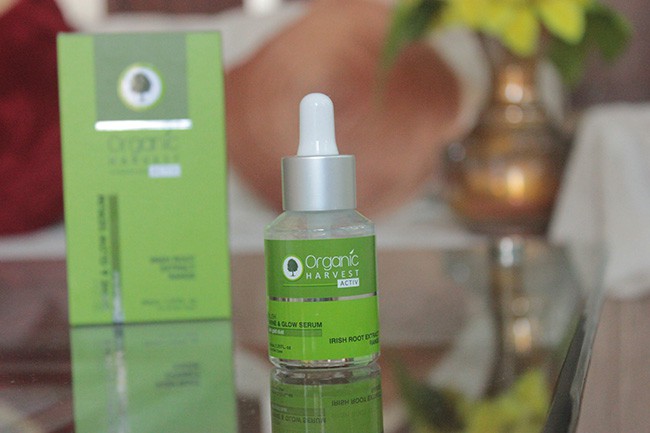 My take on 'Organic Harvest Activ Blush Shine And Glow Serum'
Shine & glow serum comes in a glass bottle with a dropper. It looks like a medicated bottle except the text and outer carton's shape, which encompasses the bottle as a jewellery box encompasses a precious stone. The heavy glass used for the bottle safeguards it from breakage and the dropper prevents it from spilling the contents. It is a transparent bottle so it is easier to keep a check on the quantity used. Also, the bottle can be reused to store essential oils. Overall, packaging wise I quite like the shape, size and quality as all these things make it safe to carry & use.
The face serum is a milky white runny liquid. The viscosity is higher than water so it has to be dealt with care, and using it with the help of a dropper works in its benefit as I can just take the quantity required without leading to any wastage. It has slightly strong fruity fragrance but the good thing is the fragrance fades away minutes after application. Usually, I prefer non-fragrant or very mild fragrance in my skin care products especially the ones meant to be used on faces.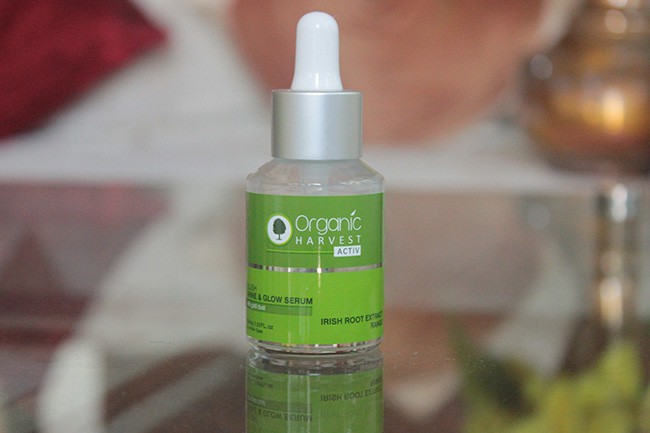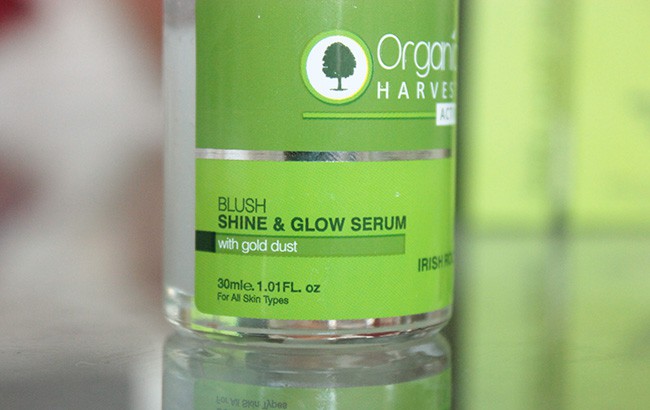 It is a part of my night skin care regimen so I apply it after cleansing and toning, and before applying moisturiser. Since it has thin consistency so it is easy to spread and penetrates into the skin in no time. Per the ingredient list, it contains gold dust particles. There are white particles in the bottle, unsure if those are gold ones or not, and they do not feel harsh against the skin. In fact they get dissolved once I pour the serum on my palm and easily mingle with the liquid. 2 drops of the serum are enough to cover entire face and neck area, so I assume the bottle will last long. It is a non-sticky serum, even on my oily skin it does not cause any untoward greasiness.
For the efficacy, this serum is not very moisturising. I have oily skin and even then I need to apply moisturiser on top of it. So on people with normal to dry skin, if used alone, it might cause flakiness. For these skin types, it is must to follow the serum with a moisturiser. Other than the summer-appropriate hydration it provides, I noticed that since I have started using it my skin tone has become even. However, I was expecting more results as the product claims to contain gold dust particles but alas.
Overall, it is a basic face serum that is good for summer season as it helps in restoring the hydration levels of skin, and evens it out.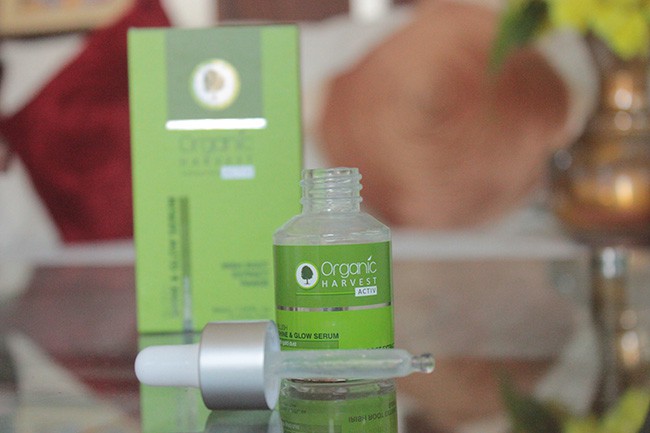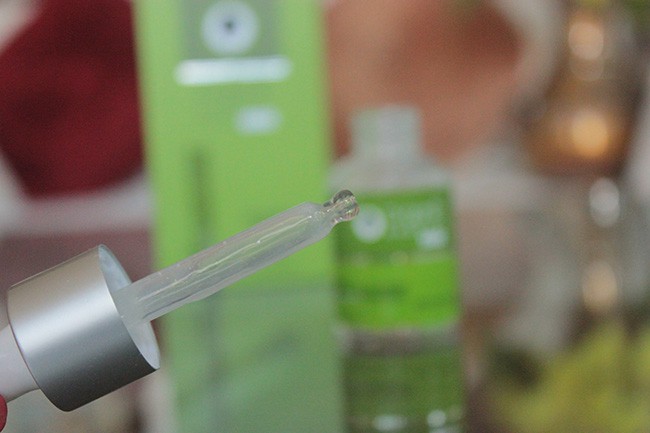 What I like about 'Organic Harvest Activ Blush Shine And Glow Serum'
– Convenient to use.
– Little goes a long way- 2 drops are enough for one time use.
– Easily penetrates into the skin.
– Keeps up the skin hydration level.
– Non-sticky.
– Evens out skin tone.
– It did not break my skin out.
What I do not like about 'Organic Harvest Activ Blush Shine And Glow Serum'
– Complete ingredient list is not disclosed.
Price of 'Organic Harvest Activ Blush Shine And Glow Serum': Rs 1195 for 30ml
Shelf life of 'Organic Harvest Activ Blush Shine And Glow Serum': 2 years from date of manufacturing.
Ingredients of 'Organic Harvest Activ Blush Shine And Glow Serum'
BABE Rating: 3.5/5
Final Word: Organic Harvest Activ Blush Shine And Glow Serum is a non-sticky serum that does not add any layer of greasiness still maintains the skin hydration level. It is a nice face serum that caters to basic skin care needs without leading to any pop-ups. On the whole, if you are looking for a very basic summer-appropriate face serum for hydration and even skin tone, you might like to give it a try.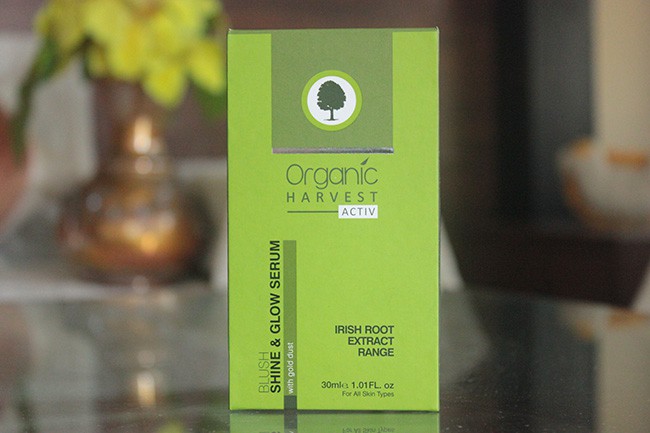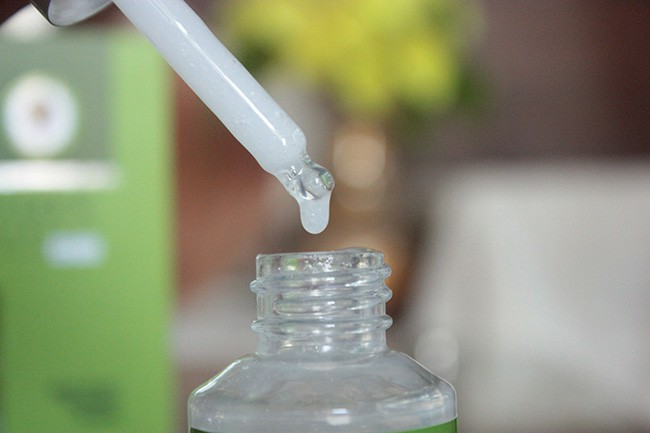 You might also like reading these related topics:
Richfeel Skin Logix Whitening Advanced Night Repair Serum Review
Just Herbs Rejuvenating Beauty Elixir Facial Serum With Gotukola Indian Ginseng Review
Wild Natural Body Care Rosehip And Hibiscus Facial Serum Review
Ben & Sera 15 Days Anti-Wrinkle Taeng Taeng Project Serum Review
L'Oreal Paris Youth Code Youth Booster Serum Review
Innisfree The Green Tea Seed Serum Review