Hi Everyone,
It's been one month since I am using this green tea serum. Its cute packaging was tempting enough to make me use it even before my previous serum got over. I love green tea products for the benefits they bring for our skin and that was another reason why I wanted to test its efficacy on my combination to oily skin. Now, as I have used it for good amount of time, I am here with the review. Read on to know if it would make a good investment for your skin type.
My Skin Type: Combination to oily
My Take on 'Innisfree The Green Tea Seed Serum'
Innisfree green tea seed serum comes in a small plastic push button bottle. The nozzle has an additional capping, which makes it spill-proof, and hence convenient for traveling. Plus, the light weight and compact size also makes it fit in any corner of your travel or hand bag. The bottle is translucent so you can keep a check on the quantity left, and buy a new one without any break in skin care regimen.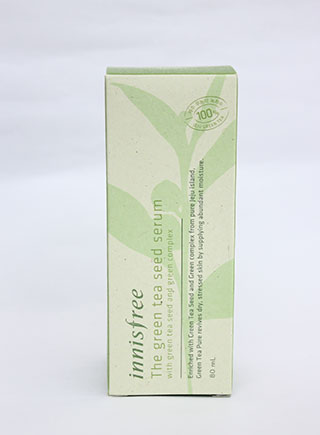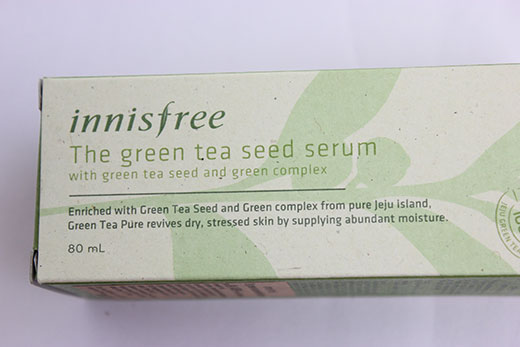 The product is transparent in color with mild green tea fragrance. It has a runny consistency but as just one pump is required for every usage so it fits very well in the depth of your palm. Now, using index finger dot it all over on clean face and neck area and then slightly spread it in upward/outward direction.
For the frequency, I apply it twice a day- morning and night. There are two ways you can apply a serum:
1) Cleaning->Toning->Serum->Moisturizer->Eye Cream
2) Cleaning->Toning->Serum->Eye Cream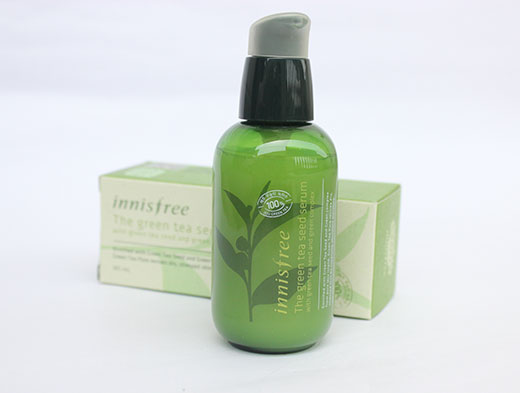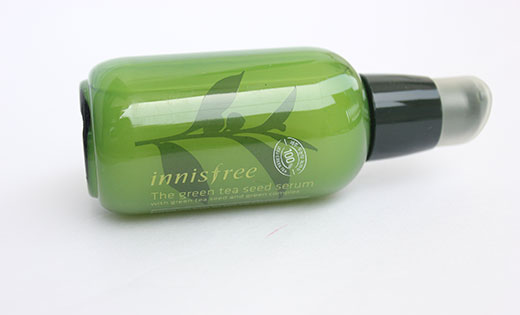 Usually, we should follow step 1 but if you do not have that much of time you can just skip applying the moisturizer. But for dry skin backing up serum with moisturizer is required, otherwise there may be some dryness. For oily skin, if you are applying serum then moisturizer is not mandatory but I always follow the complete skin care routine. Mainly, because in summers I stay under AC 24*7 and that rips my skin off the basic moisture so I need to fill up that gap using serum + moisturizer.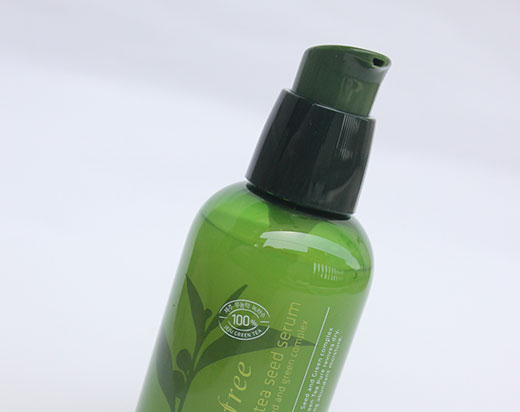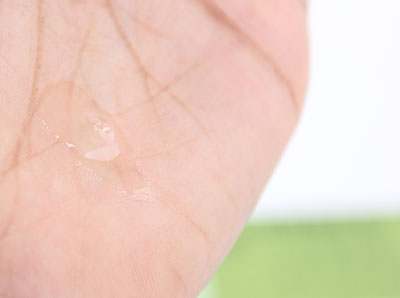 For efficacy, it quickly seeps into the skin without making it greasy or sticky. My skin has become supple and soft since I have started using this serum. In fact, it has even improved my skin tone- now it looks more even and healthy. The good thing that I like about it is- it neither makes my skin matte nor oilier; rather it just let the skin be in its natural state. Even when I follow it up with a moisturizer, it does not trigger the oil producing glands. When this serum is on, my skin just looks at its best self.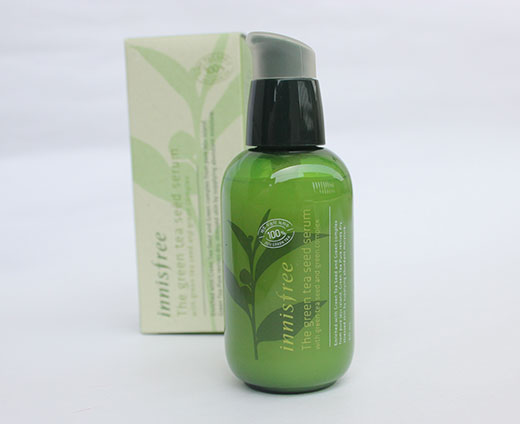 What I like about 'Innisfree The Green Tea Seed Serum'
– Just one pump is required for every use.
– It makes the skin soft and supple.
– Easily absorbs into the skin without making it sticky.
– It does not sting.
– It does not break my skin out.
– Its consistence usage imparts healthy glow and evens out skin tone.
– Mild fragrance that does not bother my nostrils.
– It comes in a travel friendly, spill-proof packaging.
What I do not like about 'Innisfree The Green Tea Seed Serum'
– Dry skin beauties may need to top it up with a moisturizer.
Price of 'Innisfree The Green Tea Seed Serum': INR 1450 for 80ml
Ingredients of 'Innisfree The Green Tea Seed Serum'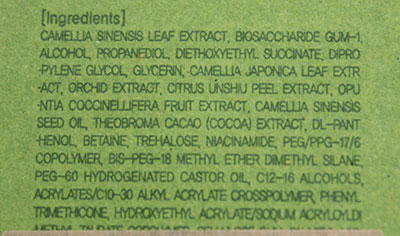 BABE Rating: 4.8/5
Final Word: Innisfree the green tea seed serum provides abundant moisture to skin, and makes it look healthy and even. For the quantity required in every usage, this small bottle may last for 3 months- making the steep priced justified for the quantity provided. On the whole, this is a good product for all skin types, and it improves skin tone and imparts healthy glow.
You may also like reading these related topics
Just Herbs Rejuvenating Beauty Elixir Facial Serum With Gotukola Indian Ginseng Review
Wild Natural Body Care Rosehip And Hibiscus Facial Serum Review
Ben & Sera 15 Days Anti-Wrinkle Taeng Taeng Project Serum Review
L'Oreal Paris Youth Code Youth Booster Serum Review