If you have gone through my Skin18.com post you must know that parcel included numerous skincare products. In addition to sheet masks that skin care packet also included 3 syringes. At first, when I saw those syringes I was scared of using them but when I read about them on the website I got excited to see if these little serums samples can really cast the results as mentioned. In that excitement, I wasted one syringe sample as I applied too much force while pumping out the contents and in just seconds it was all on the floor. So when I had to start using anti-wrinkle taeng taeng serum I was cautious to not to waste a single drop. Read on to know how I used that syringe, and also about the efficacy of this 3ml product.
My Take on 'Ben & Sera 15 Days Anti-Wrinkle Taeng Taeng Project Serum'
As it comes housed in a syringe, it is very important to be careful while handling it. For that to happen, first pull out the syringe and then carefully keep pushing it until you start seeing the serum in the front nozzle. And, believe me this trick works. It helps in keeping a check on the quantity coming out from the nozzle. Ever since, I have used it that way it has become the safest way for economical use of the serum.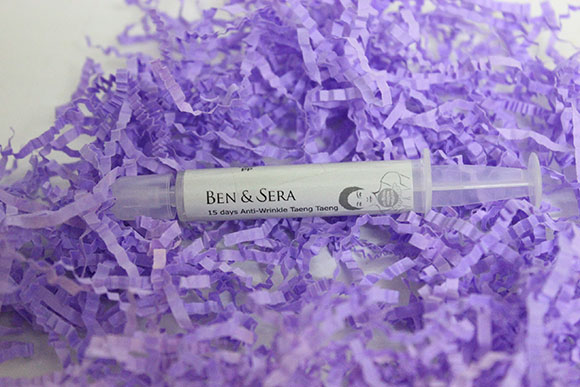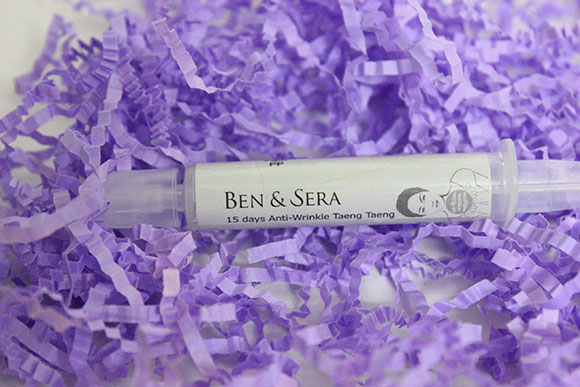 It is a colorless and odorless serum. People with sensitive noses will not have any problem in using this product. The consistency is semi-runny. If you have ever used glycerin you will easily be able to relate it to that in appearance. For the consistency, it is easy to spread and quickly penetrates into the skin.
As far as the usage is concerned, it has to be applied on clean and toned face every morning and night. One drop of the serum is sufficient for face- dot it all over and spread outwards. Similarly, take one drop for neck and spread it from bottom to top. This much quantity is sufficient for one time use, and as per the website using more than this will be a waste of product only.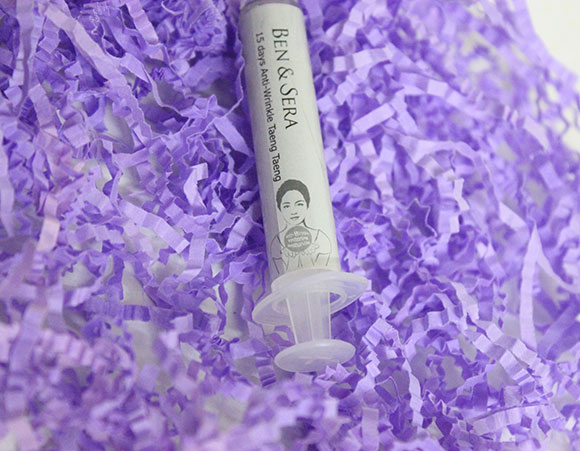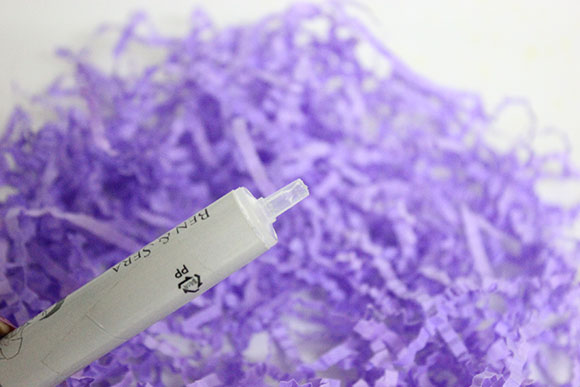 For efficacy, it makes the skin moisturized and healthy. If you have dry skin, you can also apply moisturizer on top of it to intensify skin conditioning. I started noticing the difference in my skin after couple of days of application. It helps in diminishing fine lines, thereby lifting up the skin and giving it a healthier look. Though it also claims to whiten the skin, yet I do not find it doing that in my case but yes, it has definitely evened out my skin tone.
This is indeed a miraculous product, and you can order it from skin18.com website by paying the shipping charges alone. In addition to this, if you want to try other samples you can have a look at their freebie section.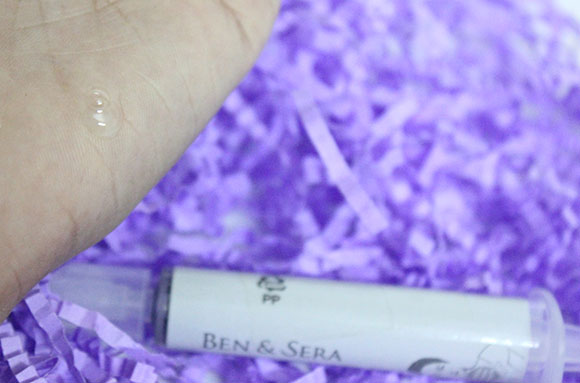 What I like about 'Ben & Sera 15 Days Anti-Wrinkle Taeng Taeng Project Serum'
– Pea size quantity is required for one time use.
– Works very well in removing fine lines.
– Keeps the skin taut.
– Easy to spread.
– Does not feel greasy or heavy.
– Does not have any fragrance.
– Colorless glycerin like texture that is easy to handle.
– Quickly penetrates into the skin.
What I do not like about 'Ben & Sera 15 Days Anti-Wrinkle Taeng Taeng Project Serum'
– Nothing as such but I wish the quantity should have been little more.
BABE Rating: 4.5/5
Final Word: Ben & Sera 15 Days Anti-Wrinkle Taeng Taeng Project Serum is a wonderful product. It helps in removing fine lines, firming the skin and giving it an even tone. It can be used on all skin types as it neither gives greasy nor stretchy feeling. Plus, you can try it for free from skin18.com before ordering the full size product. If you are worried of wrinkles and fine lines, this serum is worth including in the skin care regimen.
You might also like reading these related topics
L'Oreal Paris Skin Perfect Anti Fine Lines and Whitening Cream Review
L'Oreal Paris Youth Code Youth Booster Serum Review
L'Oreal Paris Youth Code Youth Boosting Cream Day For Early Signs Of Ageing
Wild Natural Body Care Rosehip And Hibiscus Facial Serum Review
Just Herbs Rejuvenating Beauty Elixir Facial Serum With Gotukola Indian Ginseng Review