I believe in disciplined skin care regimen as I feel prevention is better than cure. Why look for concealers, corrector or foundations when you can actually make your skin look perfect without these products! Getting flawless skin is an easy task; all you need is some daily regulation. And, once you get an envious skin, all the time that you used to spend on fixing and correcting odds will be off the daily routine. If you think in the long run, you will definitely get more benefit by investing more time in improving your skin then concealing the imperfections.
To get a good skin, besides being disciplined it is equally important to use suitable products. You should always select products that suit your skin type and sensitivity. Speaking of suitable products, there is a Korean skin care website that gives freebies just for you to see if those products are appropriate for your skin. Yes, you heard it right! You can order sheet masks, serums samples and what not from this website to test them before buying the full size products. Be specific of what you want from them; mention your skin concerns so that they send you the right products. They do not charge for the product price but yes you have to pay the shipping cost that I think would not be an issue if you get to try acclaimed Korean skin care products.
Recently, I got a freebie package from them that enclosed sheet masks and serums. They have good variety in sheet masks that target various skin concerns such as ageing, dehydration, blemishes, etc. They also have numerous serums from renowned brand. Serums accelerate skin rejuvenating process, giving quicker relief and restoring skin-health.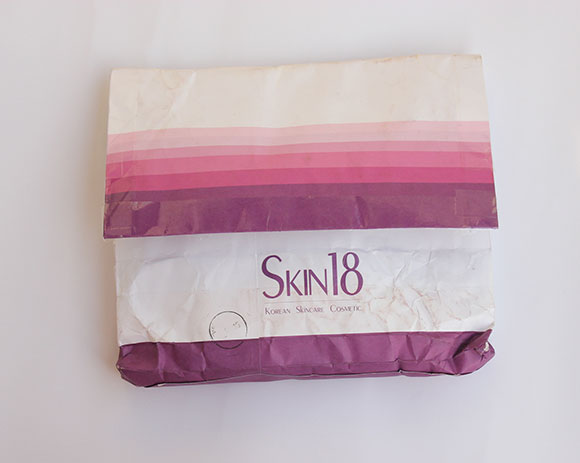 Here is the list of masks I got from them.
Four season snail repairing wrinkle care intensive mask
Four season collage lifting wrinkle care intensive mask
Medicos-V gold black bright moisture essential mask
L'affair AC-dressing skin renewal mask
Mediheal platinum V-life essential mask
Mirum fresh fruit acai berry real nature mask pack
Syn-ake moisturizing and conditioning serum
Relaxing charcoal and aloe animal cutie mask pack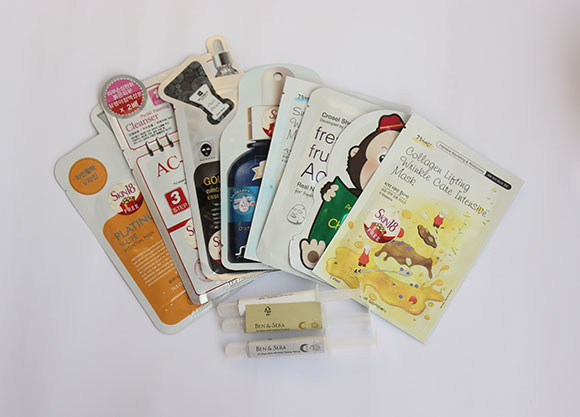 In addition to these masks, I got three Ben & Sera serum samples that are packed in syringes.
Ben & Sera 30 days anti-aging project serum
Ben & Sera 15 days anti-wrinkle taeng taeng serum
Ben & Sera 7 days whitening miracle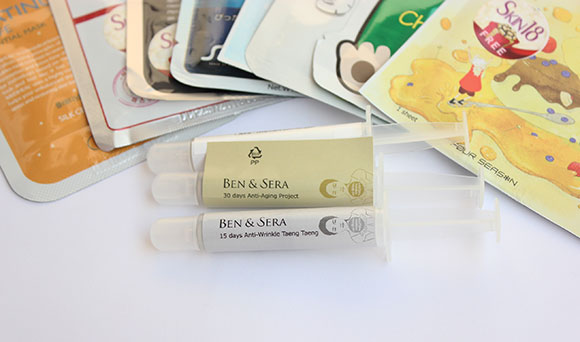 Skin18 houses all good Korean brands such as Nature Republic, Innisfree, Etude House, etc. The prices are not too high either; they are as low as $ 1. And what more, they keep running discounts and offers so that you get to take care of your skin without investing huge sums of money. You can browse through the Skin18 website and see what they have got for your skin. And, yeah do check out their freebies section as well. In the meanwhile, I will test these serums and sheet masks so that you can go through their reviews.