Hello my beautiful ladies,
I think when people enter in their mid-20s they should start using serums as it will defer the appearance of aging signs. Serums are better than our daily moisturizers because they contain high concentration of active ingredients .These ingredients boost skin immunity and keep it youthful. Today I am going to review 'Richfeel Skin Logix Whitening Advanced Night repair Serum'. I keep buying new serums after the last one gets finishes because I feel that using the same serum consistently reduces its efficacy. Well, it is different for everyone. I have been using this Richfeel serum from last 4 months. I purchased it with Richfeel Blueberry CTM kit, which I have already reviewed. When it comes to this serum I think I went with my intuition because there were not many reviews about it. Now, I am adding content to number of reviews :). Let's see how it has worked for me.
What the product says:
Richfeel Skin Logix Advance Whitening Night repair Serum reveals a fairer and younger looking skin. The Advanced Night Repair Serum as a skin whitening formula revitalizes, repairs and whitens skin at night when cell renewal is at its peak.
Reveal a fairer and younger-looking skin
Wake up to more beautiful skin every day
Directions to Use:
Apply on clean skin before you go to bed. Apply a drop or two on each fingertip of one hand, touch fingertips of the both hands together, massage serum over face and neck, starting at the center, outward. Repeat if necessary. For best results, use in combination with Balancing Day Cream.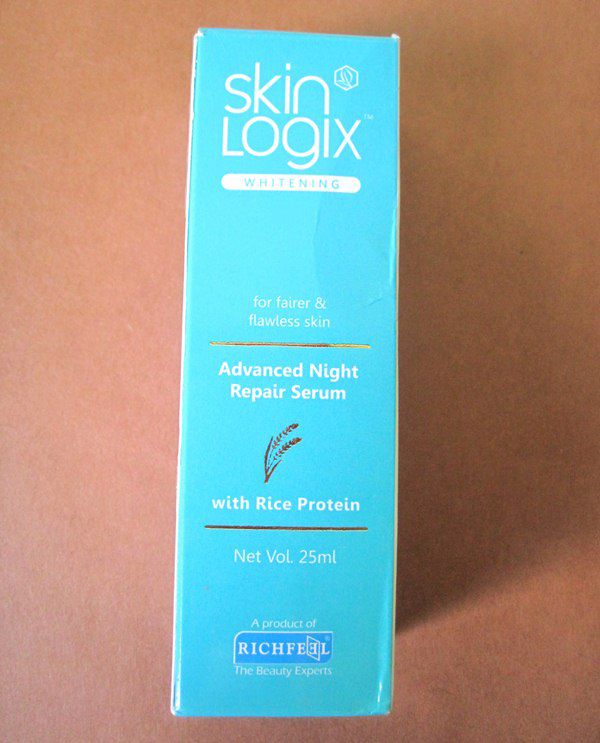 My Take on 'Richfeel Skin Logix Whitening Advanced Night Repair Serum'
It comes in a brown colored glass bottle which prevents it from direct sunlight. If I talk about the dropper, it makes it very difficult to get hold of the product because it is quite thick and sometimes does not absorb the product. The concept of dropper is nice as it maintains the hygiene factor but a pump dispenser would have been much better.
It has an unpleasant fragrance, similar to heavy chemical products but thankfully the fragrance does not last for long. It is an off-white serum with semi-thick texture that is smooth and soft. It gets into skin within seconds and settles down on my face beautifully.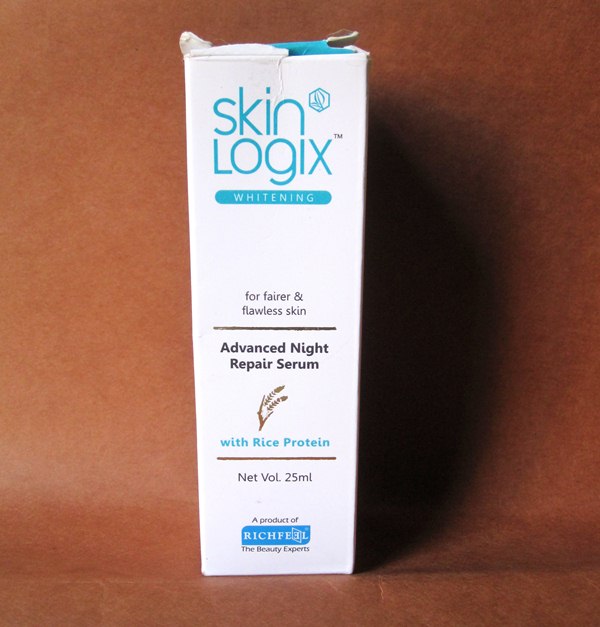 I have used this serum in winters and summers, so I can tell you the difference .Firstly, I would like to say that this serum is a nice option for combination skin or oily skin. It may not fare well dry/normal skin. I am saying this because even in winters it made my skin dry after some time, so I always applied a layer of moisture on top of this. For summers, this only is enough to provide the required moisture; it does not require me to slather an extra layer of moisturizer. In summers, if I top it up with moisturizer it makes the skin oily and greasy so I rather prefer to stay away from moisturizer. I have combination skin that breaks out a lot so I always choose serums that moisturize and hydrate the skin without making it oily or dry. This also keeps acne in control.
Though the application instructions are mentioned on teh bottle but the best way of applying this serum is patting it on the skin gently and rubbing in circular motions. When I apply more pressure on my skin it becomes white and the serum takes time to sink into the skin.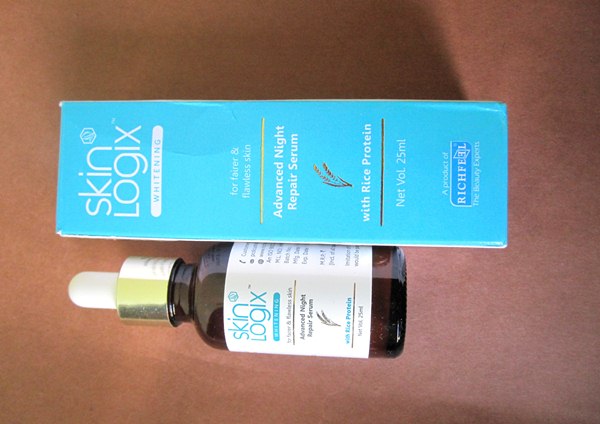 Talking about efficacy, this serum has removed dark patches from my face and also helped in making my skin tone even. My sister has also used this product, and she was happy with the results as her skin tone became a shade lighter. It also works on acne marks, the fading is slow but yes it does work in making the skin tone even and scar free. Being blessed with oily skin, I usually get pimple and acne whenever I try a new product but this serum was an exception. It did not cause any frequent breakouts and also helped in brightening my face, and adding a natural glow. Though it took its time at least 3 week to shows the signs of improvement on my skin but I must say the change in my skin is not temporary but long lasting. Now, as I have almost used the full bottle, my skin is glowing, feeling smooth and showing radiance. Specially, in the morning my skin looks bright like it has got a new layer of cells. It looks bouncy and alive.
If I talk about affordability factor, this is the cheapest serum available in market and it works too. It gives amazing results. Well, it is not available offline but it is easily available online.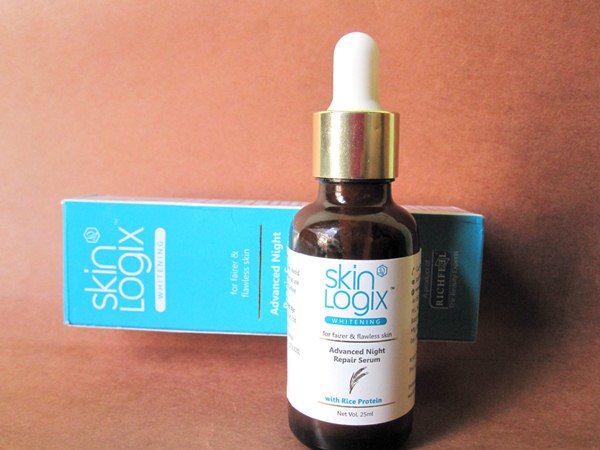 What I like about 'Richfeel Skin Logix Whitening Advanced Night Repair Serum'
– It reduces acne marks.
– It diminishes dark spots.
– It does not cause any breakouts.
– It adds brightness.
– It is very affordable.
– Results are long lasting.
– It evens out skin tone and makes it fairer.
– It gets absorbed in skin within seconds.
What I do not like about 'Richfeel Skin Logix Whitening Advanced Night Repair Serum'
– It has unpleasant fragrance.
– It is not easily available in stores.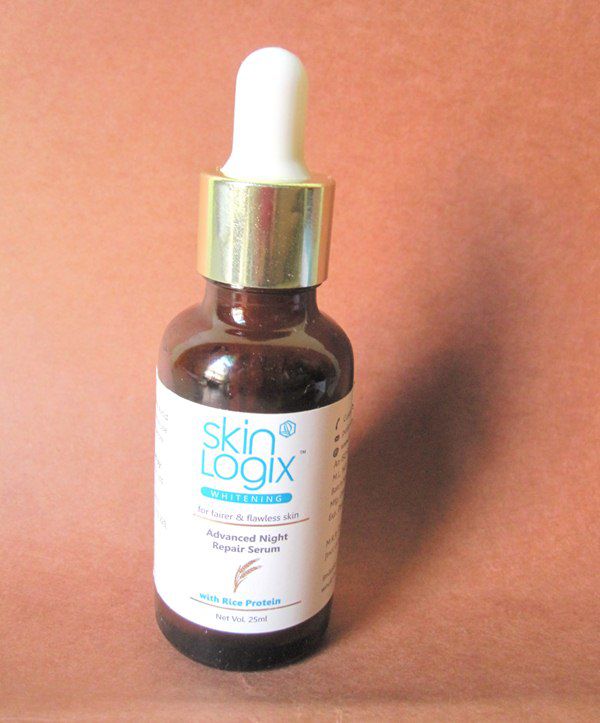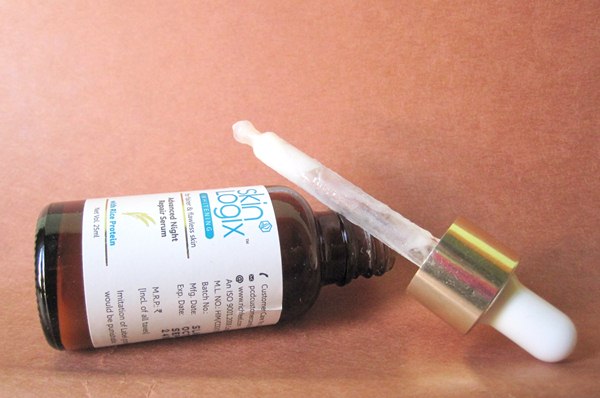 Price of 'Richfeel Skin Logix Whitening Advanced Night Repair Serum': Rs. 249/- for 25 ml
Online Availability:Richfeel Skin Logix Whitening Advance Night repair Serum 25ml Pack Of 3 from flipkart.com
Ingredients of 'Richfeel Skin Logix Whitening Advanced Night Repair Serum':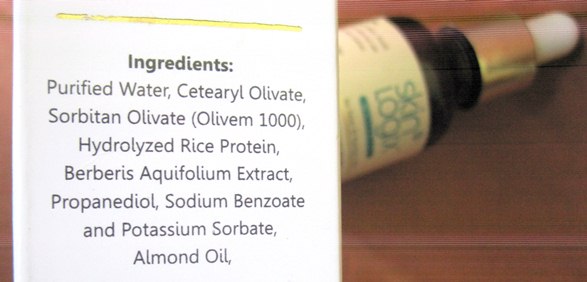 BABE Rating: 3.5/5
Final Word: I really liked its effect on my skin as it worked on my dark spots and acne marks. Now, my acne marks are less visible and my skin tone looks even. It has also nourished the skin by hydrating and moisturizing it. Overall, this is a good serum for combination skin. If you want to try an affordable effective serum then should go for 'Richfeel Skin Logix Whitening Advanced Night Repair Serum'. This serum gives very satisfactory results at such a less price.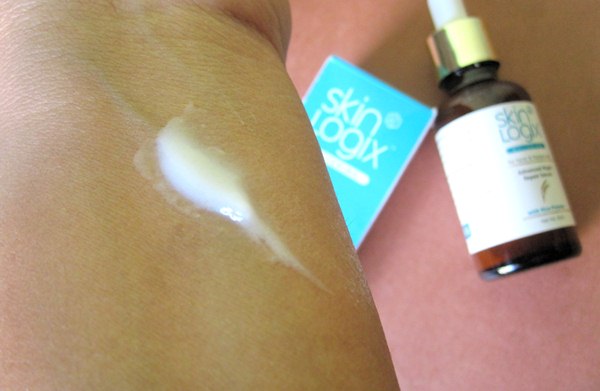 You might also like reading these related topics
Just Herbs Rejuvenating Beauty Elixir Facial Serum With Gotukola Indian Ginseng Review
Wild Natural Body Care Rosehip And Hibiscus Facial Serum Review
Ben & Sera 15 Days Anti-Wrinkle Taeng Taeng Project Serum Review
L'Oreal Paris Youth Code Youth Booster Serum Review
Innisfree The Green Tea Seed Serum Review