To combat the dryness this winter, I have replaced/added more moisturizing products to my skin care regimen. Since I have acne-prone skin I have to be cautious while choosing the products and that's why I prefer to go for selective brands. Clinique products suit my skin type so this time I added Clinique Moisture Surge Hydrating Supercharged Concentrate to keep the skin moisturized through the cold season. It's been more than one month since I am using this moisturizer hence it is time to go through my experience with this product.
What the product says
Supercharged water-gel hydrator instantly quenches dehydrated skin with a 179% moisture boost. Keeps skin hydrated for a full 24 hours.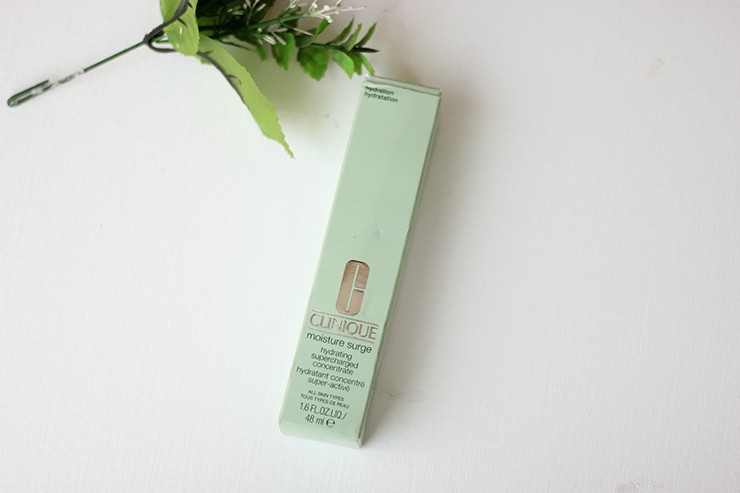 My take on 'Clinique Moisture Surge Hydrating Supercharged Concentrate'
Clinique's moisture surge range comprises of three products- the hydrating supercharged concentrate (the product I am reviewing), extended thirst relief and intense skin fortifying hydrator. In this post, I am reviewing the concentrate only. It comes in a cylindrical pump dispensing bottle, which is transparent and has metallic casing near the top and bottom ends. The pump dispenser makes the application convenient and hygienic. Also, as it is a 48ml bottle it can be easily carried in cabin bag while air traveling.
It is water-based concentrate with gel texture. The consistency makes it easy to use and causes less wastage. It is an expensive product and nobody would like it to stick more in the palms than the face. It has got no fragrance, which is a good thing for those who like non-fragrant products.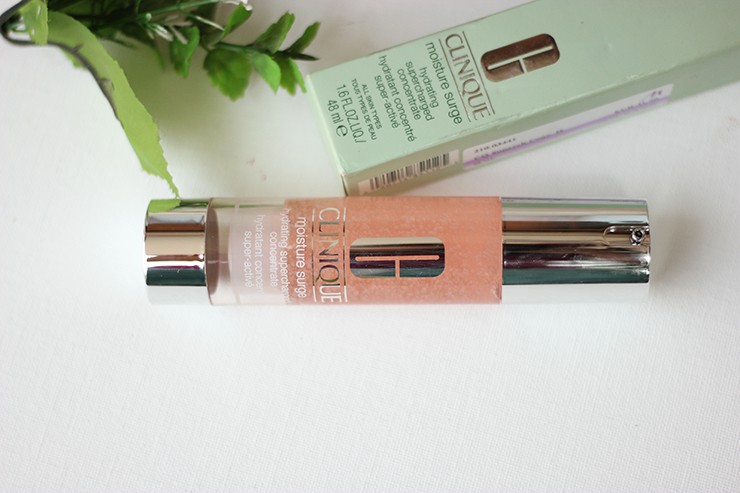 I just take one and a half pump on the palm or finger-tip and dot it all over the face, spreading afterward. Well, if you are wondering about "half-pump" then let me clarify that I press it half way down to get less quantity than what I get in pressing it fully down. This much quantity is sufficient for full face and neck area.
I apply it to clean skin every morning and evening. It gets absorbed into the skin in no time. I do not have to keep rubbing/massaging to let it penetrate completely. I love this concentrate for it does not cause any oiliness on my skin. In fact, even after applying it feels weightless giving me a feeling that I do not have anything on my skin. Even in this cold season, this concentrate is doing justice to my skin in terms of hydration. I won't say it provides 24 hours hydration but whatever it does is sufficient until I apply it the second time (AM or PM). I have acne-prone skin so there are a few products that do not cause breakouts or some products break out my skin initially until it gets used to the ingredients. Fortunately, Clinique Moisture Surge Hydrating Supercharged Concentrate did not any adverse effects on my skin- no pimples. Since I have started using this concentrate my skin feels soft and moisturized. But when the winter season will be at its peak I will use another moisturizer on top of this since I would like it to take precaution to save my skin from flakiness.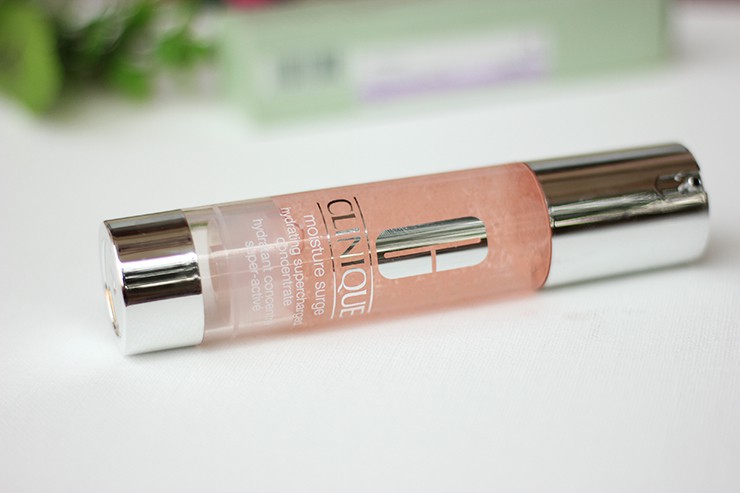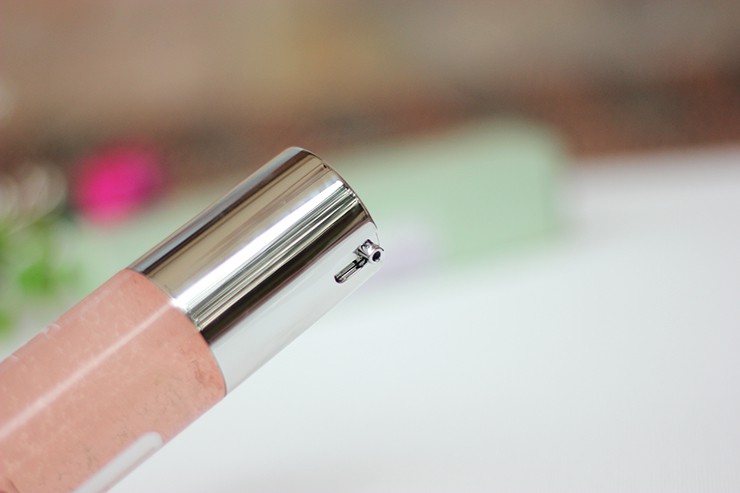 Things I like about 'Clinique Moisture Surge Hydrating Supercharged Concentrate'
– Quickly penetrates into the skin.
– Just one pump is sufficient to cover face and neck.
– Keeps the skin hydrated for a long time.
– Hygienic and convenient packaging.
– Does not cause skin breakouts.
Things I do not like about 'Clinique Moisture Surge Hydrating Supercharged Concentrate'
– Hefty price tag.
Price of 'Clinique Moisture Surge Hydrating Supercharged Concentrate'- Rs 3950 for 48ml
BABE Rating- 4.5/5
Final Word: Clinique Moisture Surge Hydrating Supercharged Concentrate is a decent product for oily/acne prone skin. It reduces oiliness yet provides the required hydration for good 7-8 hours. Unlike other products, it did not cause my skin to break out, which is the best part of this concentrate. Regarding hydration, it can keep the skin hydrated for till the start of the winter season but you would have to use additional moisturizer when it really cold. Its retail price is too much but that is for all Clinique products. I will recommend this product if you have oily/acne prone skin, and of course if your pocket allows.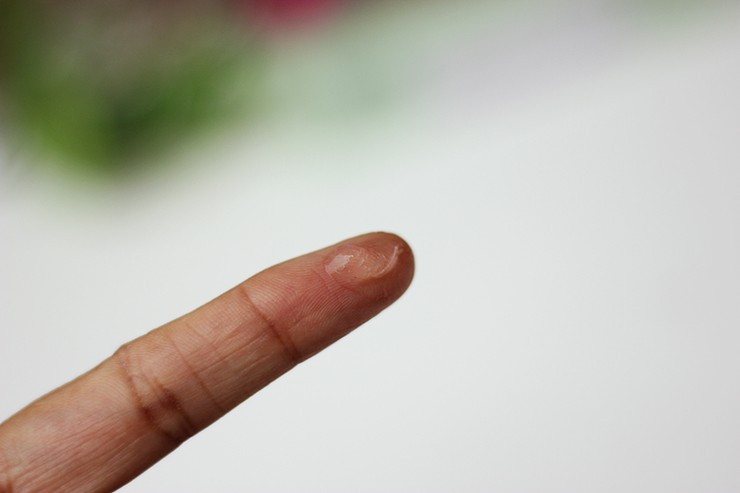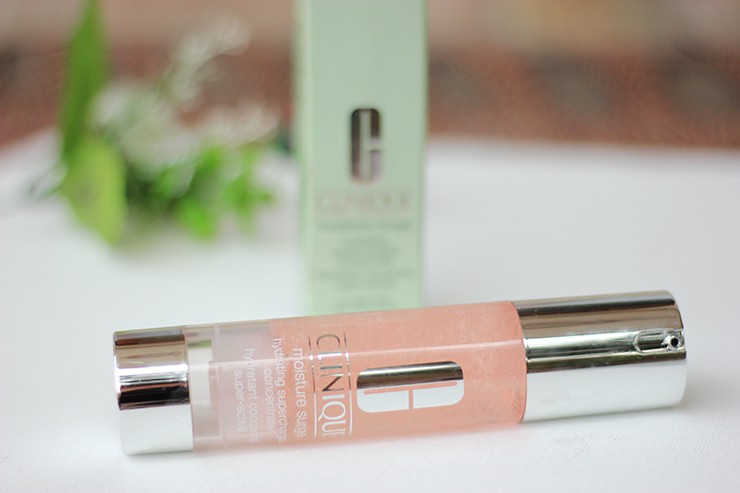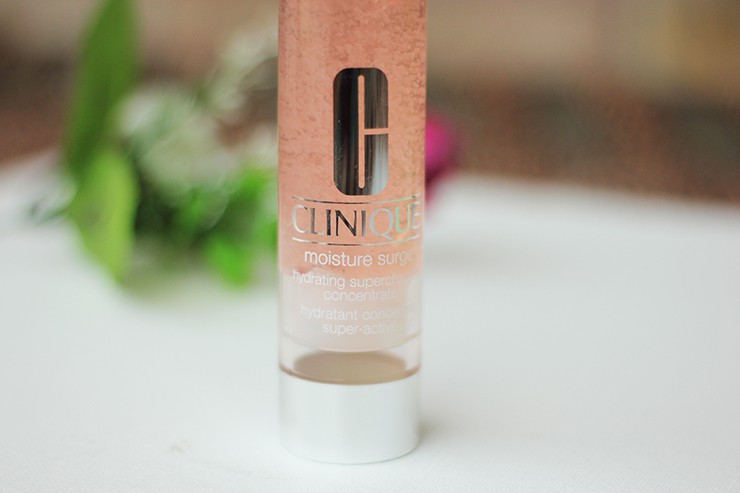 You might also like reading these related topics
Elucent Anti Ageing Serum Review
Votre Face Serum Review
Organic Harvest Activ Blush Shine And Glow Serum Review
Richfeel Skin Logix Whitening Advanced Night Repair Serum Review
Just Herbs Rejuvenating Beauty Elixir Facial Serum With Gotukola Indian Ginseng Review
Wild Natural Body Care Rosehip And Hibiscus Facial Serum Review
Ben & Sera 15 Days Anti-Wrinkle Taeng Taeng Project Serum Review
L'Oreal Paris Youth Code Youth Booster Serum Review
Innisfree The Green Tea Seed Serum Review