Yves Rocher is one of the leading cosmetics brands of France. They are into makeup as well as skin care, hair care and fragrances, catering to the needs of men and women. I have seen Yves Rocher products on many other blogs but never really got a chance to try them until my sister brought this volume gloss from Europe. I could not find this gloss on any Indian e-marketplace though some of Yves Rocher products can be spotted on Nykaa but the variety is quite limited. Anyway, let's see my experience with this lip gloss.
What the product says:
Plumped, moisturized and ultra-shiny lips.
A glamorous volume gloss for ultra-plump and shiny lips! Discover ultra-light, non-sticky texture of Sexy Pulp Volume Gloss that gently plumps lips for a nude lip feeling.
It is available in a variety of ultra-trendy shades, with adjustable, ultra-shiny coverage for a sensual result, whether you choose a natural or intense look.
The Plus: the soft and precise applicator adapted to the curves of your lips for an easy application and perfectly-shaped, plumped lips.
Tested under dermatological supervision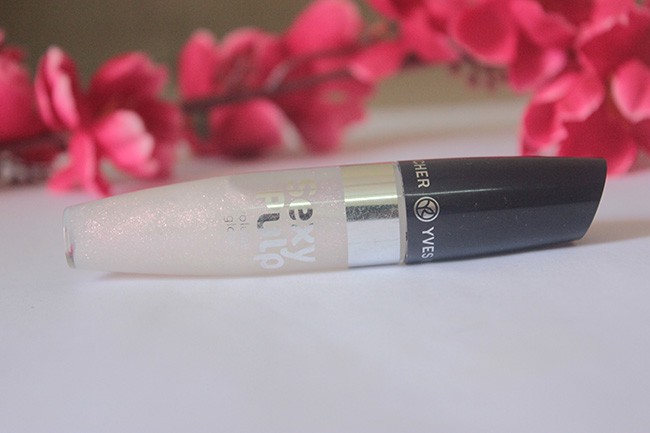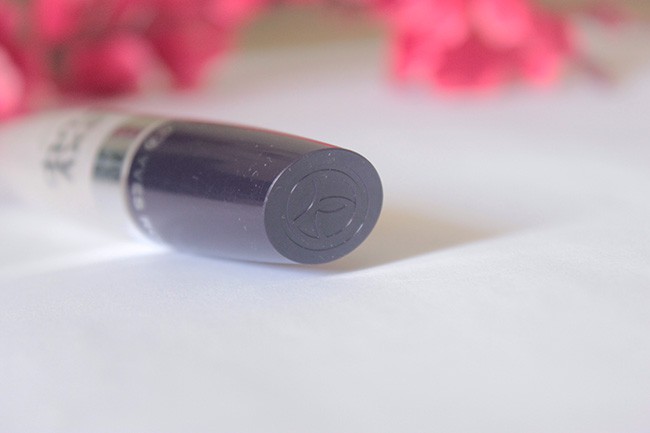 My take on 'Yves Rocher Sexy Pulp Volume Gloss Crystal'
It comes packed in a transparent tube with a dark purple cap. The tube bears the brand and gloss names in shinning silver font. The shade name is mentioned at the bottom, and its font size is too small to be easily noted. As with all the glosses the cap is the applicator holder as well. The applicator is flat and super soft. It is flexible and fit into lip boundaries easily. It does not poke into the skin or become stiff rather it easily swipes across lips boundaries leaving lots of shimmer.
This is a transparent lip gloss with minute golden and silver shimmer. The particles are so small that they do not feel to exist. It has lovely fruity fragrance that instantly freshens up the mood. The soft applicator helps in easy application without making the gloss look heavy. Usually, transparent glosses I have tried so far felt heavy and uncomfortable but fortunately I did not experience any such thing with this one. It feels quite light and comfortable. The fruity fragrance stays on for 15-20 minutes before dissipating into the air.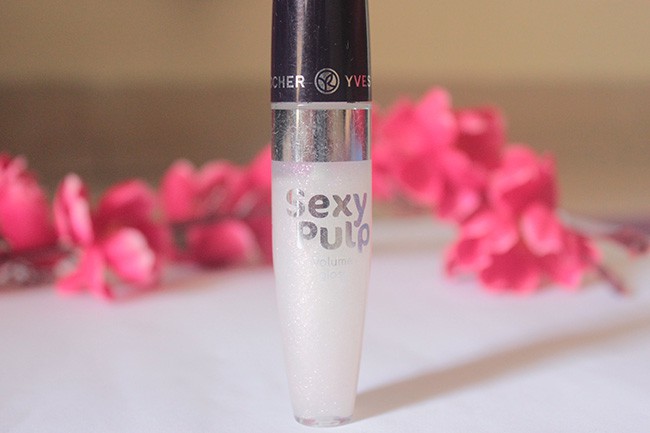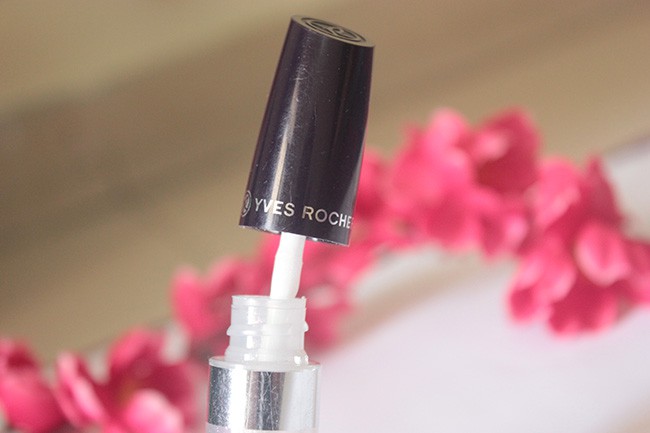 This gloss is supposed to give volume to the lips and make them look plump. I did not notice it adding some volume to my lips but nothing very prominent. Honestly, I did not have that expectation from it as well as I am happy with the natural volume and fullness of my lips. What attracted me towards this lip gloss was glamorous sheen and comfortable texture, and I feel it is doing excellent on those parameters.
I wear this gloss on bare lips as well as on top of a lipstick. It works great both ways but somehow I feel it gives the best look when applied on a nude or pink base with dramatic eye makeup. It gives splendid look without casting age boundaries. Girls in all age groups can easily wear it to make the look appealing.
It has average staying power similar to all lip glosses i.e. stays on for about two hours. Considering the price, I was expecting it to stay little longer but never mind! I am happy with the finish it adds to the overall makeup look, and its ease of application & wear-ability.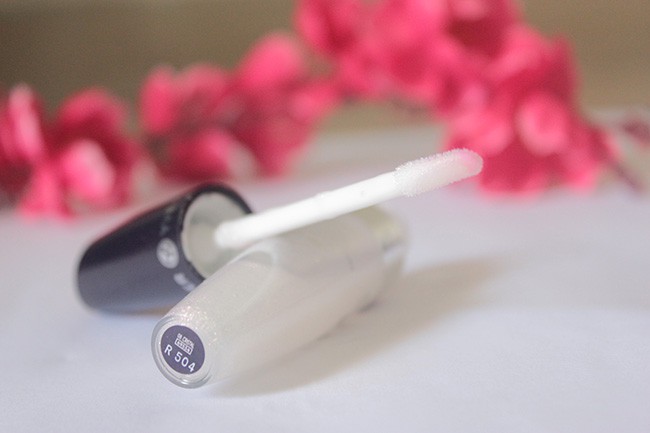 What I like about 'Yves Rocher Sexy Pulp Volume Gloss Crystal'
– Adds glamorous sheen.
– It can be used alone or over a lipstick.
– Feels comfortable to wear.
– Soft applicator that do not feel poky and provide an even application.
– Fruity fragrance.
What I do not like about 'Yves Rocher Sexy Pulp Volume Gloss Crystal'
– It does not add prominent volume like it claims.
– Less staying power – comes off in about 2 hours.
Price of 'Yves Rocher Sexy Pulp Volume Gloss Crystal': $19 for 10ml tube approx. Rs 1000.
BABE Rating: 3.75/5
Final Word: Yves Rocher Sexy Pulp Volume Gloss Crystal feels light and comfortable. It is a non-sticky lips gloss with staying power of around 2 hours. The numerous golden and shimmer particles go well with the full-fledged makeup or n*de looks. It is an everyday lip gloss that adds innocence and lifts up the mood (thanks to the pleasant fruity fragrance). If you do not want it to add fullness to the lips and are just looking for a transparent gloss then this can be your pick.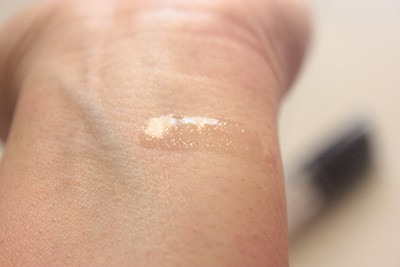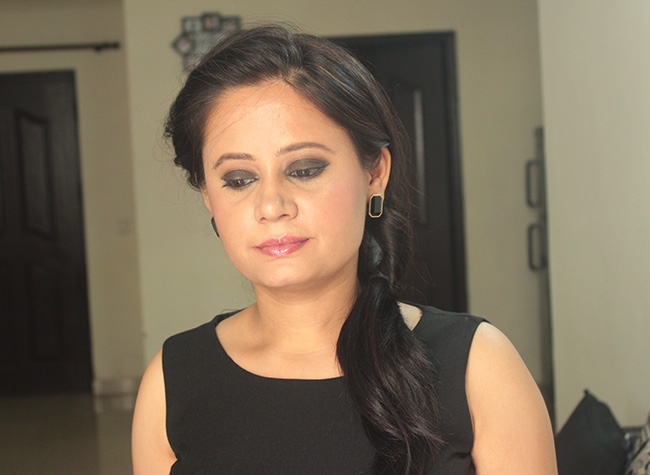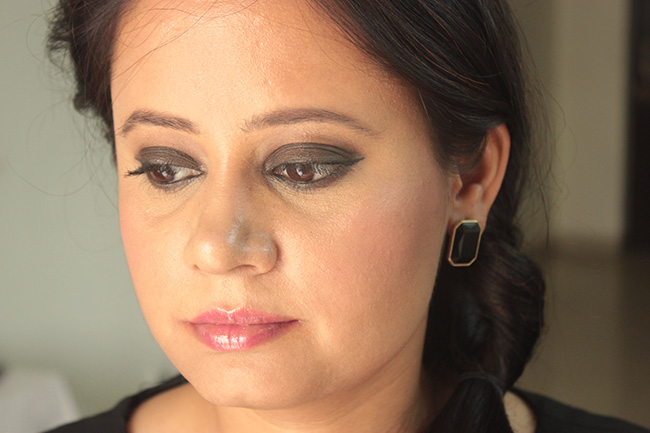 You might also like reading these related topics:
L'Oreal Paris Infallible Lip Gloss Disco Ball 210 Review Swatches
L'Oreal Paris Infallible Mega Gloss-104 Mafia Gloss Review Swatches
L'Oreal Paris Infallible Le Rouge Lipstick Rambling Rose Review Swatches
Wet n Wild Megaslicks Lip Gloss Bronze Berry Review
L'Oreal Color Riche Extraordinaire Lip color Coral Encore Review Swatches
Lakme Absolute Gloss Stylist – Rust Crush Lip Gloss Review
Maybelline Colorsensational High Shine Lip Gloss Mirrored Mauve Review And Swatches
Street wear color rich lip gloss (Pink Kiss -05) review