Here is another addition to pink lipstick collection. This shade is from Maybelline's popular color show range. This range is full of colors and has an affordable price tag. The individual lipsticks are priced Rs 325 each. I have bought three shades- pop of pink, mysterious mocha & bold crimson. Today, I am sharing my view point on Pop of pink; the other two lipstick-reviews' will follow this soon.
What the product says:
From the loved Color Show Lipsticks, Maybelline New York is now launching 12 new lipstick shades now in Matte! With stunning hues of red, pink, brown and mauve, these 12 matte, moisture rich shades allow you to express yourself every day. The ultra-care and super hydrating formula is light and gives you high coverage while caring for your lips. The heat resistant soft waxes in the product ensure texture integrity even at high temperatures. These matte shades have the right amount of moisture, a sweet fragrance and stay true without drying up your lips.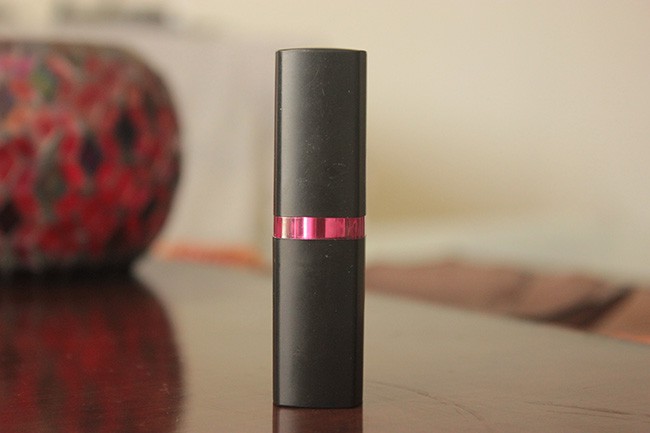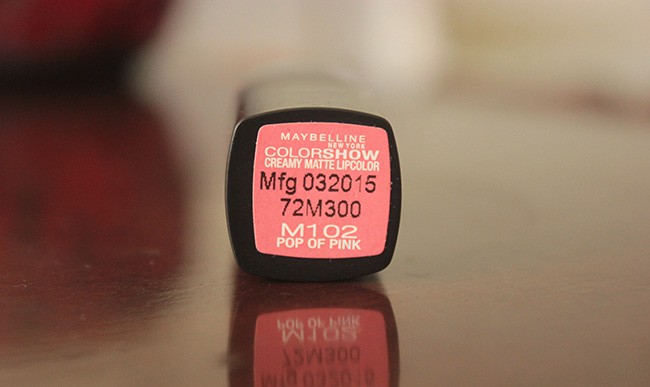 My take on 'Maybelline Color Show Lipstick Pop Of Pink'
Maybelline color show lipsticks come in a rectangular black case that has a translucent rim at the intersection where the cap meets the bullet holder. The sound of tick ensures that the cap is fit snugly and protects the bullet from damage. The plastic used in the making is not very sturdy so I would recommend handling these lipsticks with care. Anyhow, the bottom bears the shade name and number on a color coded sticker. This is not the exact replica of the shade so try out the tester before purchasing the lipstick. Overall, the packaging is decent- just that it has to be dealt with caution.
There are 12 shades in color show lipstick range. Pop of pink is a muted pink shade with cool tone. It is a beautiful shade for daily wear and parties. It is ideal for bold eyes and I love pairing such shades with dark smoky eyes. It is suitable for medium to very fair complexions, however, it may cause dark complexion to look darker so try it first before making a buying decision.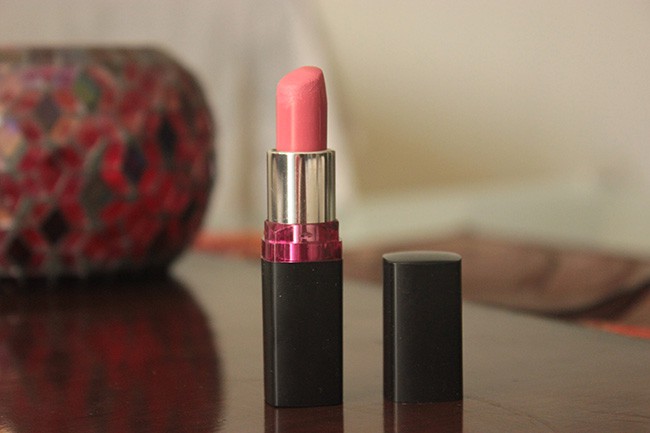 It has nice fruity fragrance, and the texture is quite creamy. It glides on the lips smoothly without having the need to drag it along the lip boundaries. Once applied it stays within the boundaries and does not come out. I have worn it even without a lip liner and it provided precise application. The only quality con with this lipstick is that it accumulates at the center of the lips. On the every first day when I applied it, it accumulated minutes after the application, and I thought this might be because my lips were not exfoliated. So, while applying it next time I made sure to exfoliate my lips but then again the same thing happened. In just few minutes, it accrued on the center of the lips. So far I have not found a way to avoid this from happening and this accumulation gives an ill-feeling as I can feel the particles deposited on my lips. And because of this, it is difficult to build up the pigmentation. I cannot apply more than two swipes as otherwise the lipstick will come off from the center. For pigmented lips, this would not be the best shade as it will do little to conceal dark patches.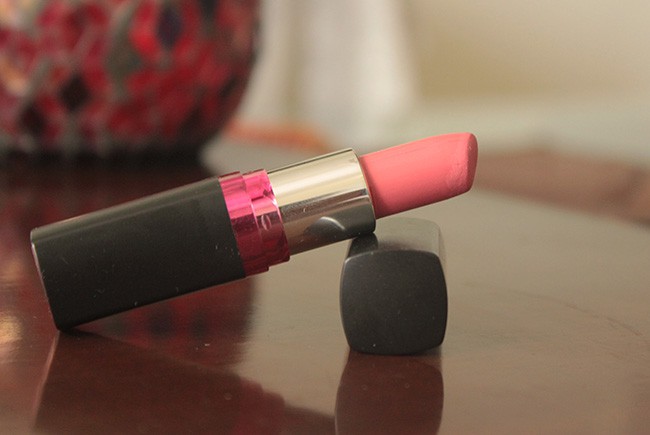 Talking about staying power, it stays on for 3-4 hours without meals and with intermittent meals the staying power further reduces by 1 hour. It easily comes off from the center even after light snacking, and to do the touch ups it needs to be completely removed first as otherwise it will give patchy look. It has a moisturizing formula that keeps the lips hydrated and does not necessarily require the application of a lip balm underneath.
Semi-matte finish is what I love the most, and this cool-toned pink shade makes it even more appealing. If I keep the accumulation aside, then I just love this shade, its finish and the moisturizing formula. Moreover, the affordable price of color show lipstick range is an aide in buying more shades from this range.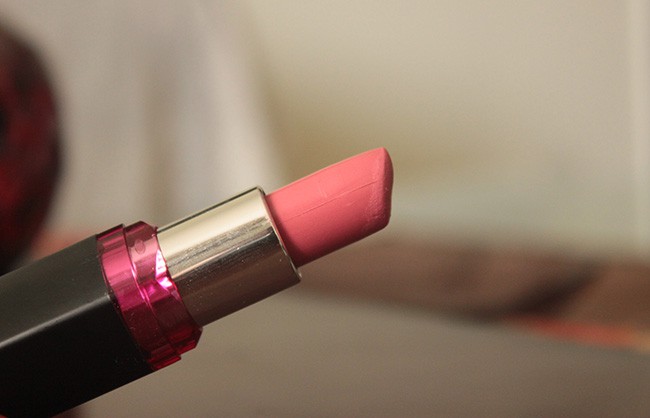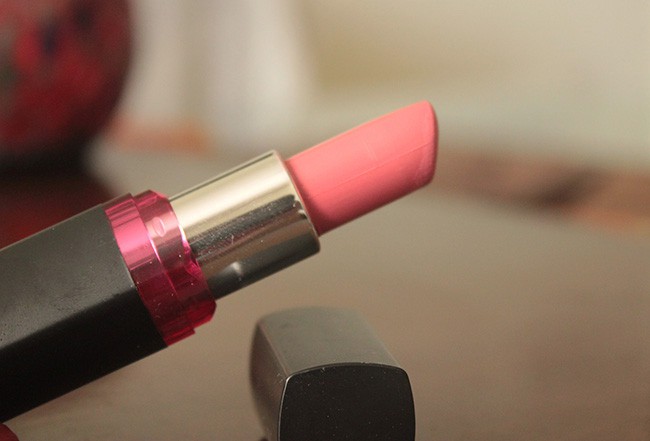 What I like about 'Maybelline Color Show Lipstick Pop Of Pink'
– Beautiful cool pink shade.
– The shades can be easily pulled off with any look.
– Fruity fragrance.
– Creamy formula.
– It does not dry out lips.
– It does stain the lips.
What I do not like about 'Maybelline Color Show Lipstick Pop Of Pink'
– Not a buildable shade.
– Settles in fine lines.
– Accumulates at the center of lips causing an irritating feel.
– Stays on for 3-4 hours without meals, and 2-3 hours with meals.
– Easily comes off after snacking and light meals.
Price of 'Maybelline Color Show Lipstick Pop Of Pink': Rs 325
BABE Rating: 3/5
Final Word: Pop of pink is a beautiful pink lipstick with semi-matte finish. The hydrated formula does not let the lips dry out and the creamy texture makes it glide smoothly on the lips. It feels light and non-sticky except for the lipstick-accumulation at the center of the lips. Its staying power is average, and for the touchups I would prefer re-applying the lipstick on a clean slate as otherwise it will give patchy application. If I ignore these few cons, I would say I am totally in love with this shade as it enhances the beauty of bold eye makeup.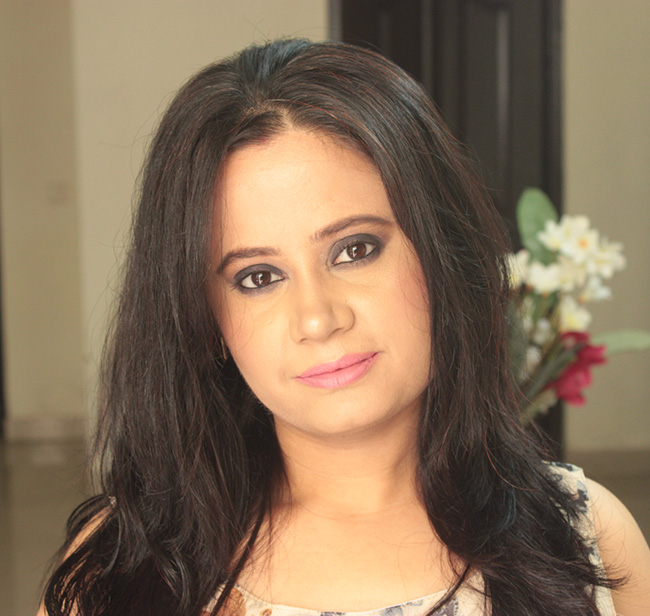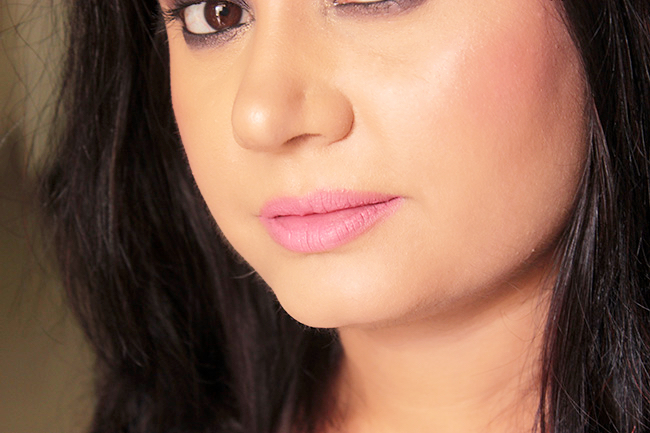 You might also like reading these related topics
My 6 Favorite Pink Lipsticks For Summers
Flormar Deluxe Shine Gloss Stylo Lipstick D31 Review Swatch
Maybelline Color Sensational Lip Gradation Coral 1 Review Swatches FOTD
Oriflame The ONE Color Unlimited Lipstick Violet Extreme Is My New Love
Maybelline Color show Lipstick–309 Caramel Custard Review
Maybelline Color Show Lipstick Cherry Crush Review Swatch
Maybelline Color Show Lipstick Orange Icon Review Swatch