Hi Everyone,
I am so fond of pink lipsticks that every time I decide to buy a different shade I still end up buying another variant of pink. Oh, the 'Flormar deluxe shine gloss stylo lipstick' that I am reviewing today is not a new addition; rather I have been using it for quite long. Just few days back, I realized that even though I apply this lipstick often, I have not reviewed it. Hence, here is the review of one of my favorite pink lippies. It does not have exceptional performance but I love it for its color. Read on to know more.
What the product says
Deluxe Stylo lipstick with an ultimate and glamorous shiny effect. Special formula enriched with Argan oil, Vitamin E, Omega 6; Cacao butter; gives a unique and translucent appearance and glossy reflection while making it ultra-hydrating and nourishing for your lips leaving lips soft and supple without any greasiness
My Take on 'Flormar Deluxe Shine Gloss Stylo Lipstick D31'
Flormar, a Turkish beauty brand has launched several skin care and makeup products. The brand claims to use as less chemicals as possible. The one product that I have tried from this range is its deluxe shine gloss stylo lipstick in shade D31. I am so accustomed to writing about lipsticks that have fancy names that calling it D31 nearly sounds like a chemical formula. You would feel it too if you have studied chemistry 😉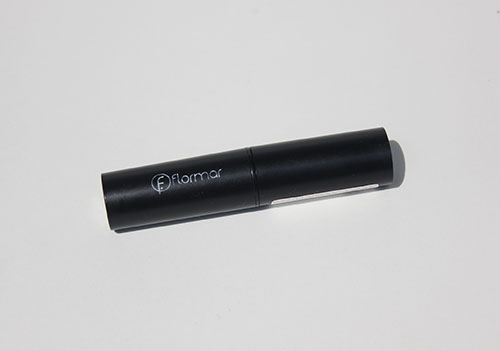 Anyways, deluxe shine gloss lipsticks come in 16 beautiful shades. D31 is a fluorescent pink shade with blue undertones. The luminous effect looks lovely on medium to fair skin tones, and it actually brightens up your complexion. As the name says, it is a glossy pink color but not that intense. If you have pigmented lips, this shade will not be able to hide the pigmentation.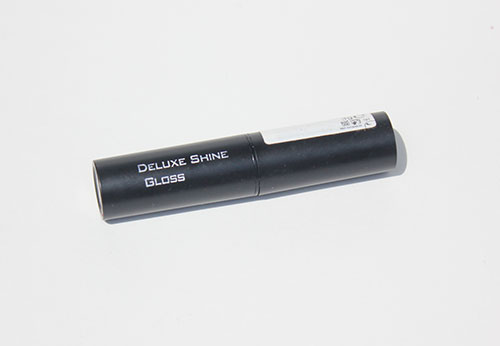 The lipstick is housed in a decent matte black case that has "Flormar" and "deluxe shine gloss" written in white. The packaging is sturdy and the cap has strong grip over the bullet. You can easily carry it in the handbag without worry about spilling the beans.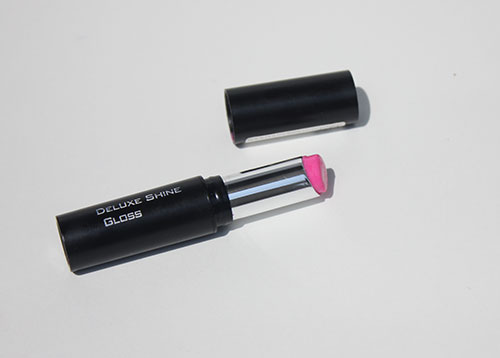 It has creamy texture that glides effortlessly on lips. Formulated with Argan oil and Vitamin E, it keeps the lips hydrated for as long as you wear it. It stays on the lips for 2-3 hours so you may need to reapply it often. The staying power is less as it easily transfers to the brims of the cups or anything your lips touch. The finish is glossy; it accentuates fine lines if you do not apply it on already scrubbed lips. So I would suggest you brush your lips before applying this lipstick.
The pigmentation is not that great. It goes from sheer to medium coverage only. If you have tinted lips that you wish to conceal with a lipstick, this Flormar D31 will not suffice that purpose. Undoubtedly, it will fare well on even toned lips.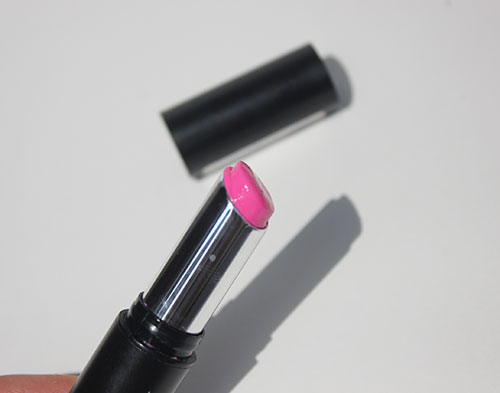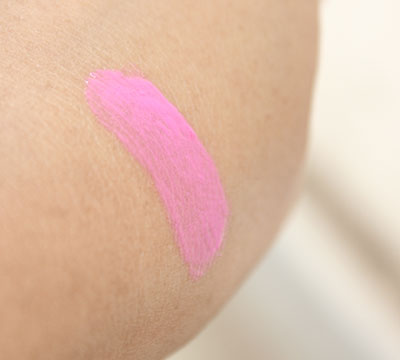 It fades in glory, meant it leaves an even stain behind that does not look bad at all. So even if you do not want to reapply the lipstick you will have a pink tinge on your lips.
What I like about 'Flormar Deluxe Shine Gloss Stylo Lipstick D31'
– It glides super smoothly.
– It leaves even staining on lips.
– Fluorescent pink color that brightens up face.
– It does not bleed or feel sticky.
– It keeps the lips moisturized.
What I do not like about 'Flormar Deluxe Shine Gloss Stylo Lipstick D31'
– It accentuates fine lines, even settle in them.
– It transfers easily.
– Staying power is below average.
– It starts melting if not kept in the refrigerator.
– It does not provide full coverage, so may not work well on pigmented lips.
Price of 'Flormar Deluxe Shine Gloss Stylo Lipstick D31': INR 700
BABE Rating: 3/5
Final word: Formulating with hydrating ingredients, Flormar deluxe shine gloss stylo lipstick moisturizes the lips and leaves an even stain. It has an average pigmentation but still enough pigmentation to give your lips a noticeable pink hue that looks natural when the lipstick is all wiped off. I would say it is an upgraded version of lip balm that moisturizers and colors your lips.
You may also like reading these related topics
Oriflame The ONE Matte Lipstick Pink Raspberry Review Swatch
Revlon Colorburst Lipstick – 030 Fuchsia Review
Revlon Colorburst Matte Balm Sultry Shade 225 Review Swatch
Oriflame The ONE Color Unlimited Lipstick Absolute Blush Review Swatch