My hair gets dry in cold weather and it is always at a risk of flakiness as the cold progresses. If I do not pay attention to my scalp and hair health, my head will be just like snow flurries. In addition to keeping my hair moisturized (by using homemade hair masks) I make sure I select the right shampoo & conditioner. This time I decided to go ahead with Head And Shoulders Smooth And Silky Shampoo & Conditioner Duo. I received these products as part of an online campaign, and I am using them since then. Let's see my experience with this duo.
Brand Claims'
Go from dry and frizzy hair to smooth and silky hair in just one wash. Head & Shoulders Smooth & Silky Dandruff Shampoo & Conditioner are formulated with added moisturizers to cleanse and restore dry, frizzy hair and leave it visibly flake free*. These products help to lock in dandruff-fighting power and leave you with beautiful, soft, manageable hair. Go ahead, run your hands through your hair again.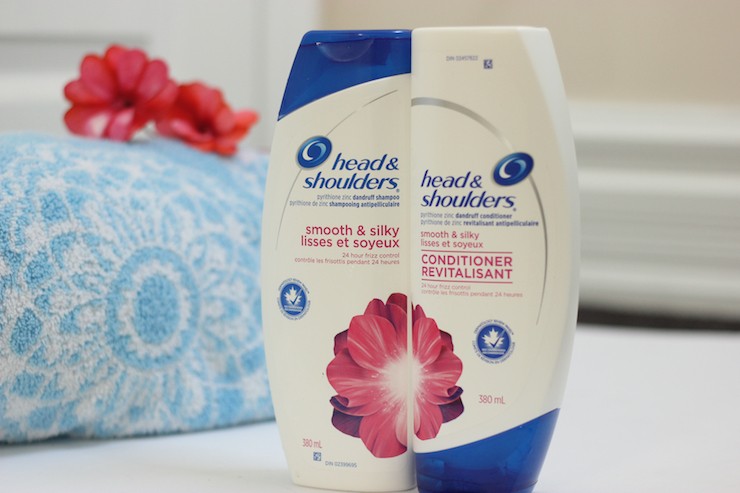 My take on 'Head And Shoulders Smooth And Silky Shampoo & Conditioner Duo'
These products come in cute and attractive bottles that are convenient to use, spill-proof and available in various sizes. Both shampoo and conditioner have flip-open caps that keep the contents in place even when you put them in a luggage bag. Plus, the contents can also be conveniently transferred to travel-friendly bottles. Overall, I find the packaging cute and safe.
Both the shampoo and conditioner have semi-runny consistency & mild fragrance. As far as I remember shampooing on my own, I have been diluting it first and then massaging the liquid on my scalp and tresses. A couple of benefits of this dilution process are that first I am able to cover entire scalp and every hair stand a lot more quickly and effectively, and second that I am able to create abundant lather this way. I am a foam loving person so unless I see satisfying lather on my hair I do not get that cleaned-hair feeling, and I can happily give this shampoo a huge tick for creating foam. The conditioner application is simple, and I prefer it using undiluted.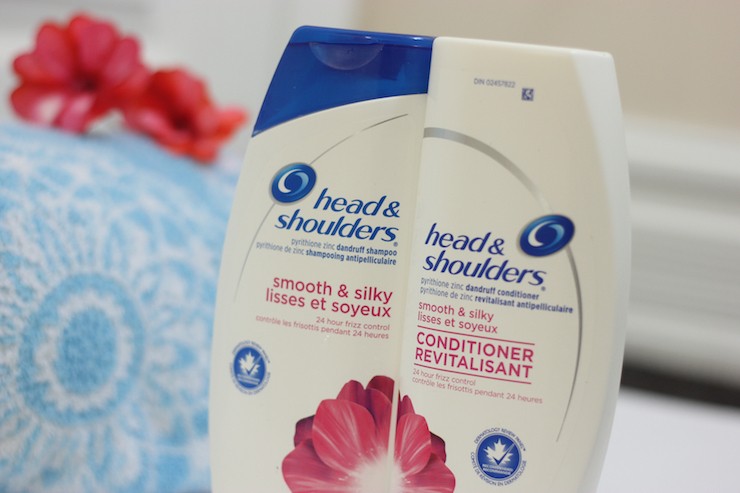 As far as the effectiveness is concerned, the shampoo cleans the hair thoroughly leaving them shiny and bouncy. I have an oily scalp so usually the oil resurfaces the very next day but since I have started using this shampoo I can easily delay shampooing for 2-3 days … but yeah, by day 3 my hair almost looks weighed down.
With regular usage, I am noticing an improvement in my hair texture. It looks smoother and feels non-frizzy. With I run my fingers through the hair, I seldom see any static charge now. Normally, it becomes a lot more prevalent in cold weather but hopefully this time I will have smooth and silky hair without frizz. And, since it does not leave the scalp dry I am hoping it will curb the flakiness even when the temperatures goes down below zero degrees.
Overall, I love this shampoo and conditioner combo for the improvement I see in my hair. Hopefully, it will maintain the performance in winter season and keep protecting my scalp from dandruff and frizz.
Things I like about 'Head And Shoulders Smooth And Silky Shampoo & Conditioner Duo'
– Thoroughly cleans the scalp and hair.
– Reduces frizz and flakiness.
– Does not dry out the scalp.
– Easy to rinse off and does not leave any soapy residual in the hair.
– Enhance shine and improves hair texture.
– Mild fragrance.
– Keeps hair fresh for a couple of days.
Things I do not like about 'Head And Shoulders Smooth And Silky Shampoo & Conditioner Duo'
– Does not work well in reducing hair fall.
Price of 'Head And Shoulders Smooth And Silky Shampoo & Conditioner Duo'- Around CA 8.97 for 650ml bottle for each of them.
BABE Rating: 4/5
Final Word: I would recommend Head and Shoulders Smooth and Silky duo to those who have an oily scalp. It cleans the scalp without leaving it utterly dry and maintains the freshness for a couple of days. I just love using it since I do not have the time to wash my hair every other day. Go for it guys!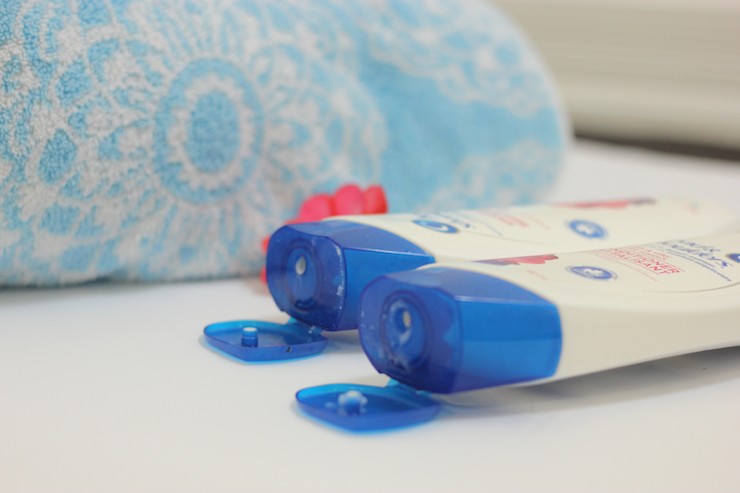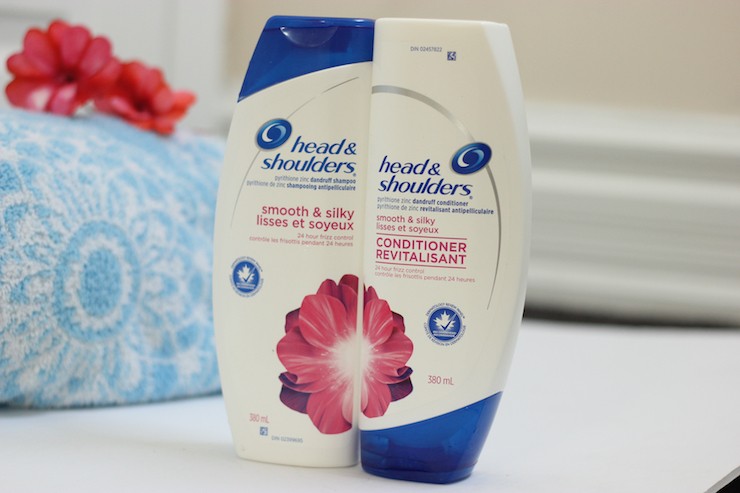 You might also like reading these related topics
Loba Mane Color Vibrante Hair Cleanser, Illuminating Hair Oil, Styling Cream Review
Teal & Terra Argan Oil Shampoo and Coconut & Argan Oil Conditioner Review
L'Oreal Paris Extraordinary Clay Shampoo And Conditioner Review
John Frieda Frizz Ease Miraculous Recovery Repairing Shampoo Conditioner Review
New Pantene Pro-V Hair Fall Control Shampoo, Conditioner Review
Schwarzkopf Marrakesh Oil And Coconut Shampoo, Conditioner Review
L'Oreal Paris Fall Resist 3X Anti Hair Fall Shampoo Conditioner Review
Clinic Plus Soft And Silky Cream Conditioner Review
Loreal 6 Oil Nourishing Conditioner Review
L'Oreal Paris Nutri Gloss Mirror Shine Conditioner Review
Pantene Pro V Hair Fall Control Conditioner Review
Sunsilk Natural Recharge Shampoo and Conditioner Review
Matrix Opti Care Smoothing Conditioner Review