Pantene has been one of my favorite shampoo brands especially when my hair is suffering from bad days. I have been using the Pro-V hair fall control shampoo since quite a long time, and now when the brand improved the formula I was super excited to try the New Pantene. I am using the shampoo and conditioner duo for last 14 days, and I think it is the right time to share my experience with the upgraded version of the product.
What the product says
Shampoo: Contains Keratin Damage Blockers technology that helps prevent hair breakage caused by damage, resulting in up to 98% less hair fall when used daily.
• Strengthens hair from root to tip
• Prevents damage that results in hair breakage
• Up to 98% less hair fall with daily use

Conditioner: Nourishes and fortifies hair from root to tip to prevent breakage caused by hair dehydration. Use every day to reinforce and strengthen hair.
• Nourishes and moisturizes hair
• Prevents breakage caused by hair dehydration
• Reduces hair fall with daily use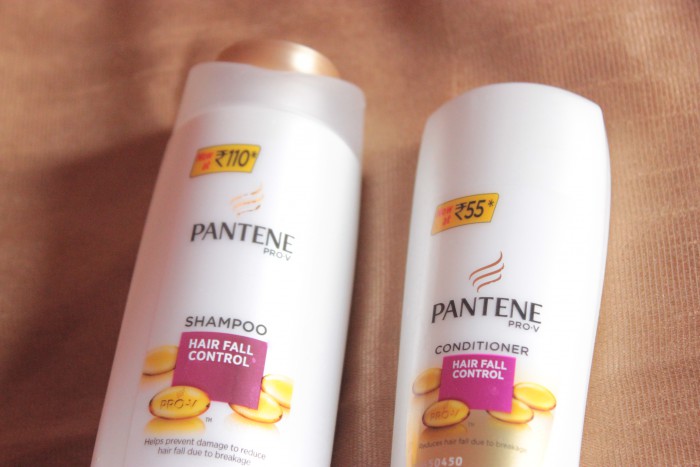 My take on 'New Pantene Pro-V Hair Fall Control Shampoo, Conditioner'
There is not much difference in the packaging. The shampoo and conditioner come in an off-white colored bottle with flip open cap on the top. The good thing is that they are available in 4 sizes from huge economical bottles to small travel friendly bottles. Though I normally prefer to buy largest sizes but the small ones come in handy when I have to carry the products for a trip. The sturdy plastic used in the packaging save them from breakage, and also does not allow any leakage.
The shampoo has semi-runny consistency and fruity fragrance. It lathers quite well so I do not need to take a lot of it for one time usage. Also, I prefer to dilute my shampoo before using it. It reduces the harshness of the chemicals and help the shampoo reach every nook & cranny of the scalp. Once diluted, I massage it on the scalp and hair (from roots and tips). In no time it generates abundant lather that gives me a satisfactory feeling that my hair is clean. It contains SLS that's cleanses the hair properly. Even when I apply it on oily hair, just a single application removes all the oil and leaves hair clean & oil-free. The shampoo is easy to rinse of and does not leave any residue behind. It leaves behind mild fruity fragrance, which is there for a while even after the hair is dry.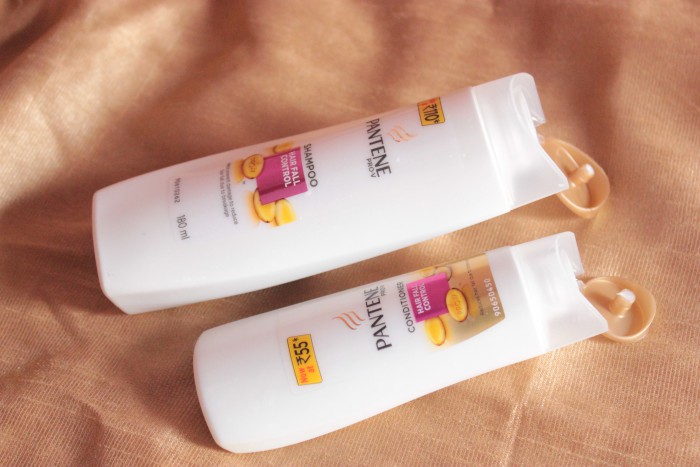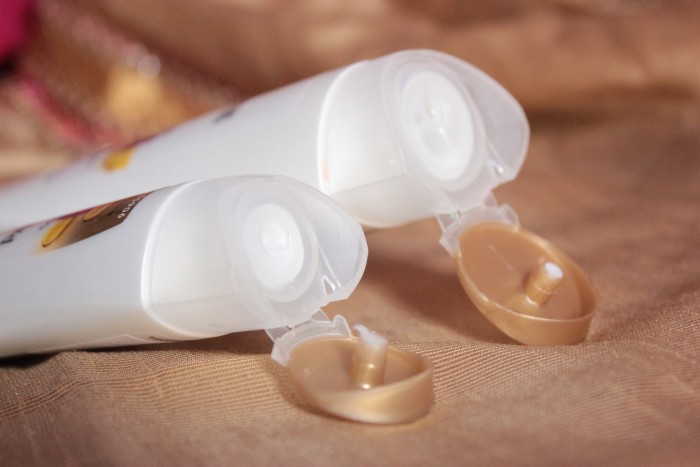 The conditioner is slightly thick in consistency and does not even have any prominent fragrance. Unlike the shampoo, I apply the conditioner directly on my tresses. Because I have oily scalp so I abstain from applying the conditioner on the scalp rather I just apply it from half-an-inch above the roots to the tips. I leave it on 5-7 minutes before rinsing it with regular water. Conditioner is what makes the hair tamed and shiny. I believe, as shampoo helps in controlling hair fall by repairing the hair from roots conditioner makes the ready to combat with external forces such as pollutants, sun and dirt. Conditioner is an essential component of this duo. It untangles hair, imparts shine and makes the hair smoother. I cannot imagine using the shampoo without the conditioner.
I have been using this duo for more than last 14 days, and I really see a difference in my hair health. They look healthy, shiny and bouncy. As always, I am noticing visible difference in breakage and my hair feels stronger now.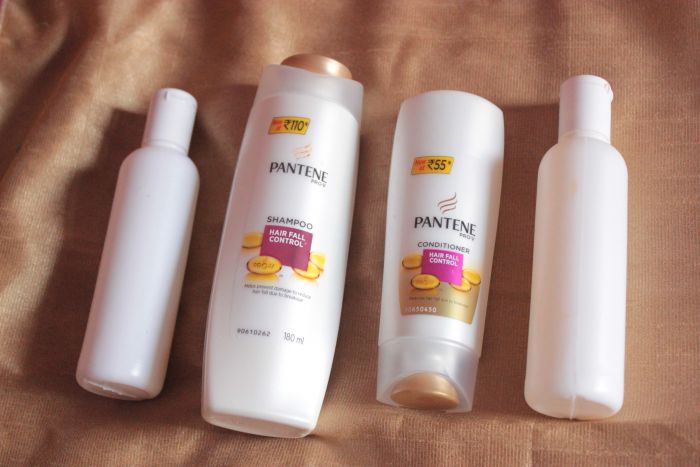 I am taking up the #14DayChallenge as a part of product review activity at BlogAdda in association with Pantene.In addition, to sending the New Pantene Pro-V Hair Fall Control Shampoo, Conditioner duo blogadda has also sent unbranded shampoo and conditioner in plain white bottles for comparison. I have used the unbranded shampoo and conditioner, and found that the New Pantene works far better in improving overall hair health and strength.
What I like about 'New Pantene Pro-V Hair Fall Control Shampoo, Conditioner'
– Reasonably priced.
– Make hair stronger and healthier.
– Clean the scalp thoroughly.
– Impart shine and smoothness.
– Available in four sizes.
– Reduce hair fall due to breakage.
– Shampoo lathers well.
– Does not over dry the hair.
– Hair feels tamed and non-frizzy.
– Leaves light fruity fragrance behind.
What I do not like about 'New Pantene Pro-V Hair Fall Control Shampoo, Conditioner'
– I think the packaging of 'New Pantene' should have been different –not much of a con though.
Price of 'New Pantene Pro-V Hair Fall Control Shampoo, Conditioner': Shampoo- Rs 110 for 180ml, Conditioner- Rs 55 for 75ml
BABE Rating: 4.75/5
Final Word: 'New Pantene Pro-V Hair Fall Control Shampoo, Conditioner' duo helps in reducing hair fall due to breakage and makes the hair healthier. In 14 days I can see visible improvement in my hair condition- stronger and shinier. Above all, the reasonable price tags make these products affordable and their easy availability makes them within reach.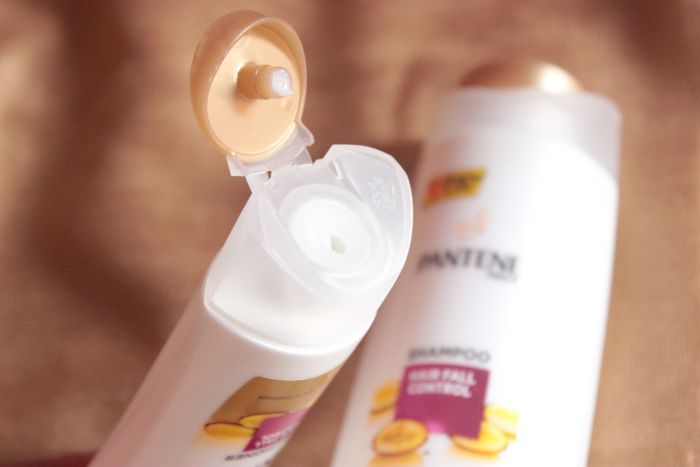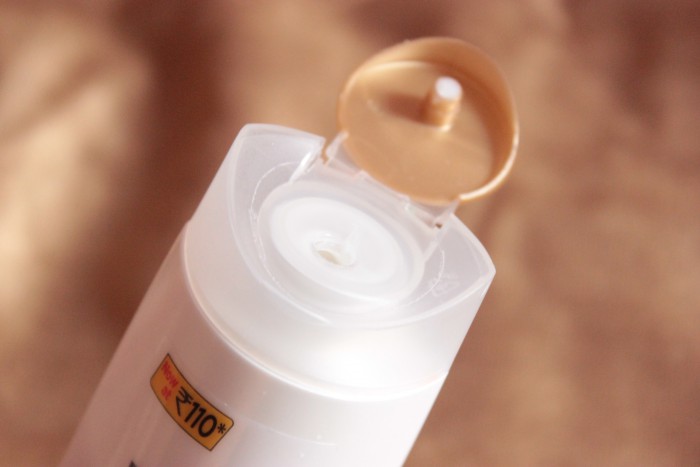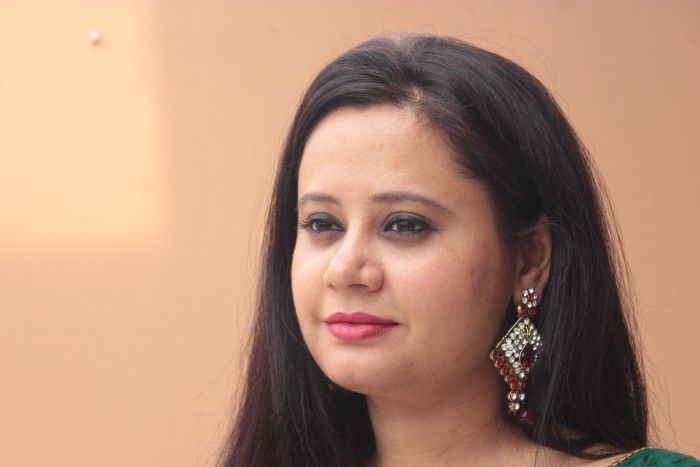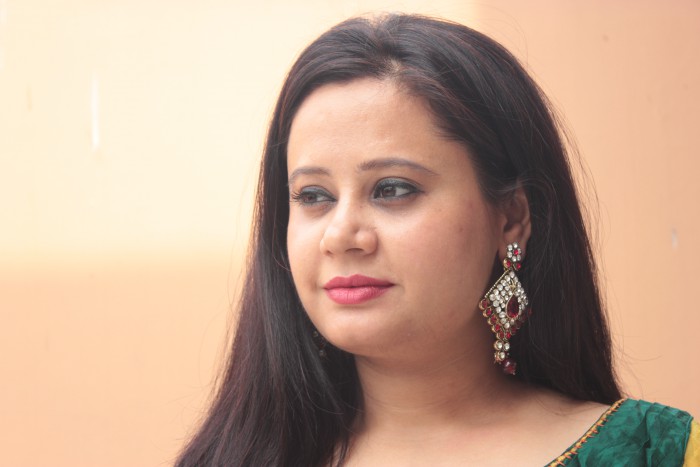 You might also like reading these related topics:
Schwarzkopf Marrakesh Oil And Coconut Shampoo, Conditioner Review
L'Oreal Paris Fall Resist 3X Anti Hair Fall Shampoo Conditioner Review
Clinic Plus Soft And Silky Cream Conditioner Review
Loreal 6 Oil Nourishing Conditioner Review
L'Oreal Paris Nutri Gloss Mirror Shine Conditioner Review
Pantene Pro V Hair Fall Control Conditioner Review
Sunsilk Natural Recharge Shampoo and Conditioner Review
Matrix Opti Care Smoothing Conditioner Review