Hi Everyone, hope you are having a good time. As you know from the title, my today's post is about L'Oreal Paris Extraordinary Clay Shampoo and Conditioner. I was carried away by the mint color and clay-based formula of this new haircare range from L'Oreal and decided to give it a try. And why not! Since I have greasy scalp my hair gets oily very often. I do not like to wash it every day so that I should give this duo a try. Let's see how I feel about this product.
What the product says
For the 1st time, l'oréal Paris laboratories have infused the extraordinary power of pure clay in a shampoo to keep your hair non-stop fresh for up to 72 hours. 1. Washes-off excess oil from scalp and roots 2. Eliminates impurities and pollution particles 3. Moisturizes from length to tip of the hair.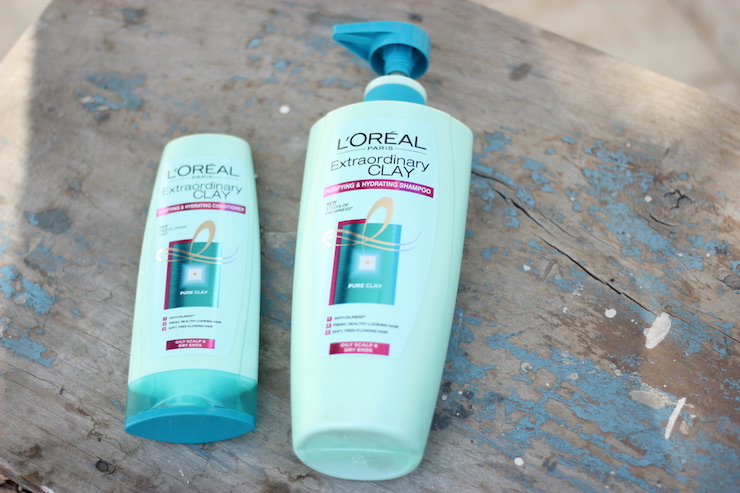 My take on 'L'Oreal Paris Extraordinary Clay Shampoo And Conditioner'
As I said earlier, this new range comes in a tempting mint colored bottles that are easy to spot on aisles. The day I purchased these bottles I did not have any intent to buy them but as I spotted them on the shelf it did not take me second more to add those to the shopping cart. Well, as usual, I bought the biggest sizes but they are available in many sizes (shampoo- 640ml, 360ml, 175ml and 75ml, and conditioner- 175ml and 65ml). The 640ml bottle has a press-pump packaging whereas the conditioner bottle is flip-open. Both the bottles contain description of the product, pricing and usage instructions. For traveling purpose, the contents can be transferred to travel-friendly bottles.
Talking about the shampoo first, it has semi-runny consistency and pearly white look. I love the mild fruity fragrance. It stays in the hair for one whole day without disturbing the smelling sensation. I have long, straight hair and I need just one pump to clean it from roots to ends. But when I have oiled it, I take one more pump to get rid of every last trace of oil. I love using lather-producing products and to my happiness, this shampoo produces a lot of lather that is also easy to rinse off.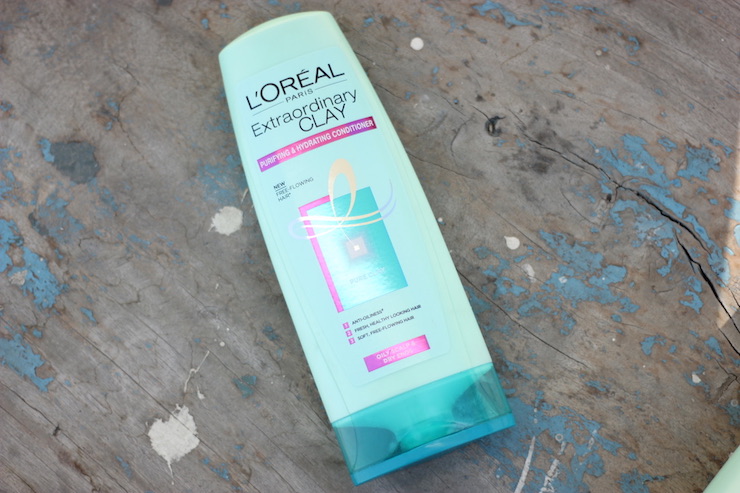 Now, coming to efficacy part. This shampoo thoroughly cleans the hair without making it over-dry. After every wash, my hair super clean, shiny and non-frizzy. Now, when I touch the hair I can feel the softness which is very much required for healthy hair. The best part is it does all this without weighing down the hair. Before using L'Oreal clay shampoo, I felt the need of washing my hair every day but after I have started using this shampoo I can easily give a gap of one day in shampooing the hair. Honestly, my life is at ease now.
The conditioner has thicker consistency as compared to the shampoo. It is also infused with fruity fragrance which is absolutely amazing. I apply it every time I shampoo the hair and leave it on for 1-3 minutes before rinsing. It locks in the moisture without adding any extra dose of greasiness, and at the same time making the hair smoother and shinier. I love the fact that it is easy to rinse off and does not leave any soapy residue behind.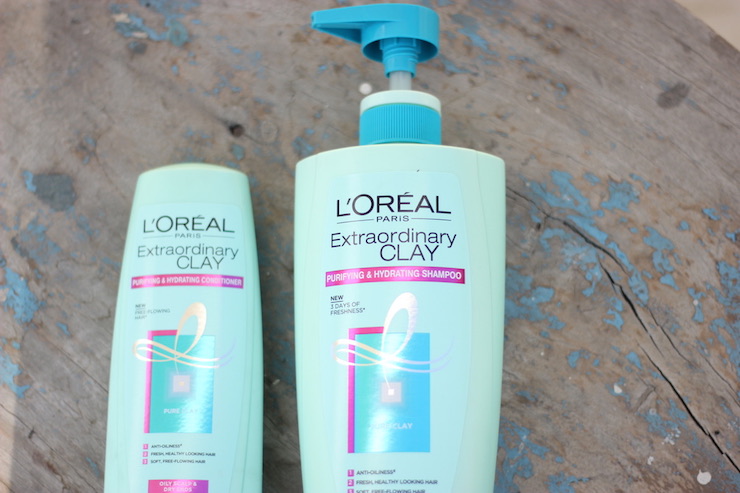 Things I like about 'L'Oreal Paris Extraordinary Clay Shampoo And Conditioner'
– Generates abundant lather.
– Thoroughly cleans the hair and scalp.
– Keeps the hair fresh and oily free for about 2 days.
– Anti-frizz.
– Does not weigh down the hair.
– Makes hair soft and smooth.
– Easy to rinse of.
– Does not over dry the hair or cause static charge.
– Pleasant fragrance.
– Maintains required level of moisture.
Things I do not like about 'L'Oreal Paris Extraordinary Clay Shampoo And Conditioner'
– The 72 hours' oil-free claim did not work on me.
Price of 'L'Oreal Paris Extraordinary Clay Shampoo And Conditioner'- 640ml bottle of shampoo retails for Rs 450 and a 175ml bottle of conditioner retails for Rs 185.
BABE Rating- 4/5
Final Word- Overall, I would like to say that if oiliness is your concern you must try this shampoo. It controls the frizz and makes the hair soft giving a healthy look. Since I have started using this duo my hair has become more manageable and look happy.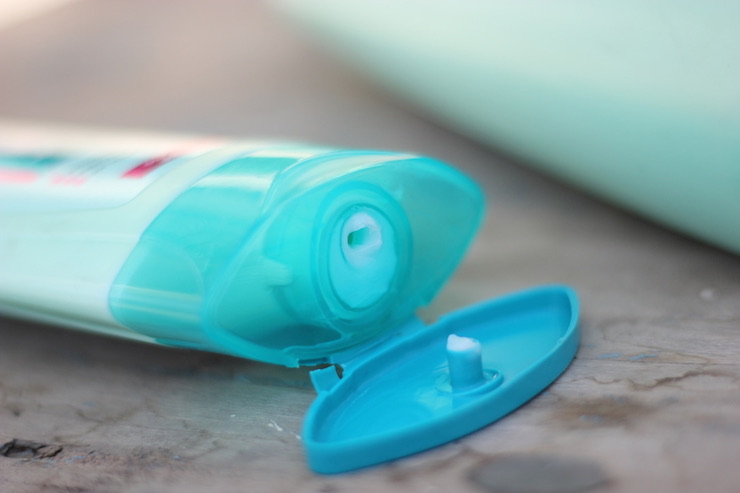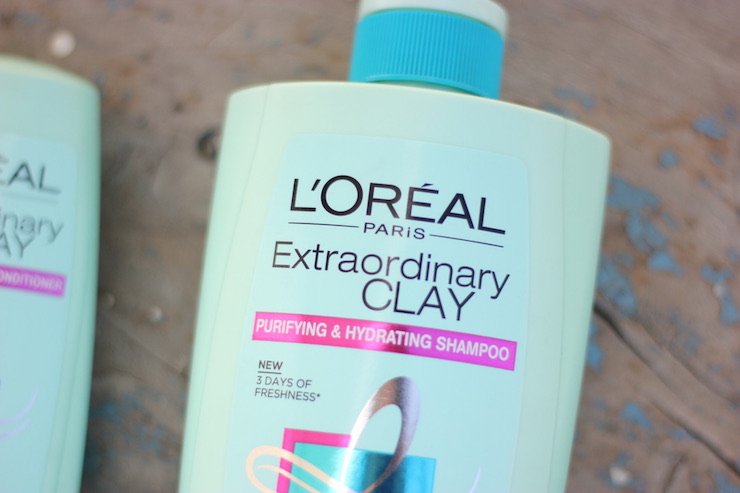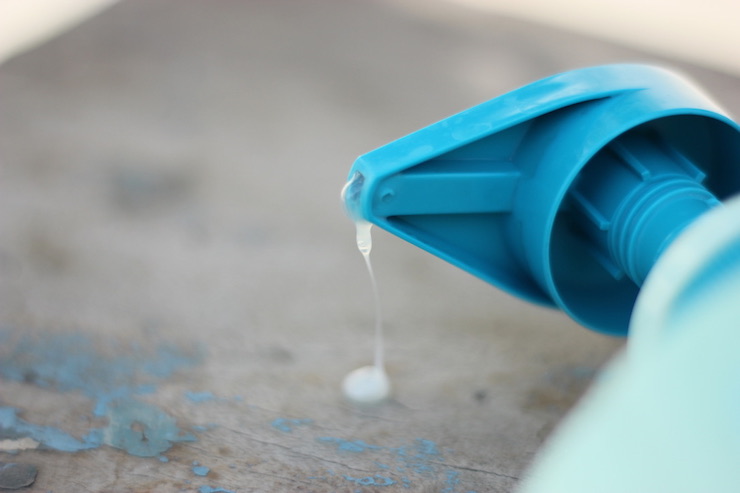 You might also like reading these related topics
John Frieda Frizz Ease Miraculous Recovery Repairing Shampoo Conditioner Review
New Pantene Pro-V Hair Fall Control Shampoo, Conditioner Review
Schwarzkopf Marrakesh Oil And Coconut Shampoo, Conditioner Review
L'Oreal Paris Fall Resist 3X Anti Hair Fall Shampoo Conditioner Review
Clinic Plus Soft And Silky Cream Conditioner Review
Loreal 6 Oil Nourishing Conditioner Review
L'Oreal Paris Nutri Gloss Mirror Shine Conditioner Review
Pantene Pro V Hair Fall Control Conditioner Review
Sunsilk Natural Recharge Shampoo and Conditioner Review
Matrix Opti Care Smoothing Conditioner Review