Today's post is dedicated to those who love coloring hair. The three hair care products I am sharing today are formulated keeping colored hair in mind. Loba Mane Color Vibrante Hair Cleanser, Illuminating hair oil and and styling cream are what I have been using for over 2 months now. Since I have used them long enough to form an opinion I think it's time for the review. Let's quickly go through my experience with these products.
What the product says
Loba Mane color vibrante hair cleanser is SLS-Free, alternative to shampoo that cleans conditions and specially nourishes and helps repair brittle and damaged hair.
The styling cream defines your curly, wavy or straight hair style -highly effective for all hair types including natural, colored and chemically-treated hair. Not crunchy and flake-free anti-frizz. Use on wet or dry hair.
This illuminating hair oil enriched with botanical oil nourishes, and softens your hair while taming your tames frizz. It prevents early aging, repairs breakage and promotes healthier, strong hair growth. Suitable for all hair types, prolongs hair color and boosts shine.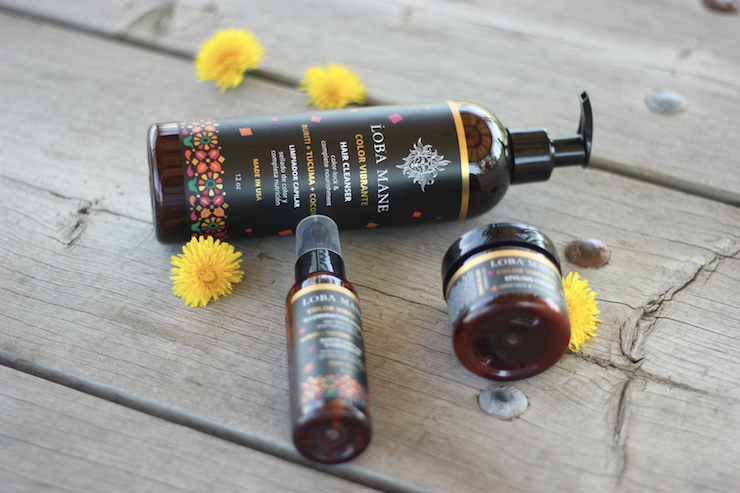 My take on 'Loba Mane Color Vibrante Hair Cleanser, Illuminating Hair Oil, Styling Cream'
The Loba Mane color vibrante hair cleanser comes in a tall cylindrical bottle with a pump dispenser. The packaging is very classy and eye-catching. Since it is a translucent bottle you can keep a watch on the contents left, just to stay on time to order the next one once the current finishes off. Plus, you can always re-use the bottle to store other liquid contents.
The hair-cleanser is formulated with some of the amazing organic nutrients that strengthen the hair. It is a non-lather producing cleanser so if you are accustomed to using lather generating cleansers this would feel a lot different. In addition, I find it suitable for very dry scalp or for those days when your hair does not need deep cleansing but just a quick wash. I have an oily scalp that is slightly hard to clean so for me this works out only when I need a quick cleansing. Since it is gentle to the hair and does not produce lather it tends to work great for colored hair. It has got pleasant fragrance that stays in the hair for a while. I like the fresh feel of the fragrance.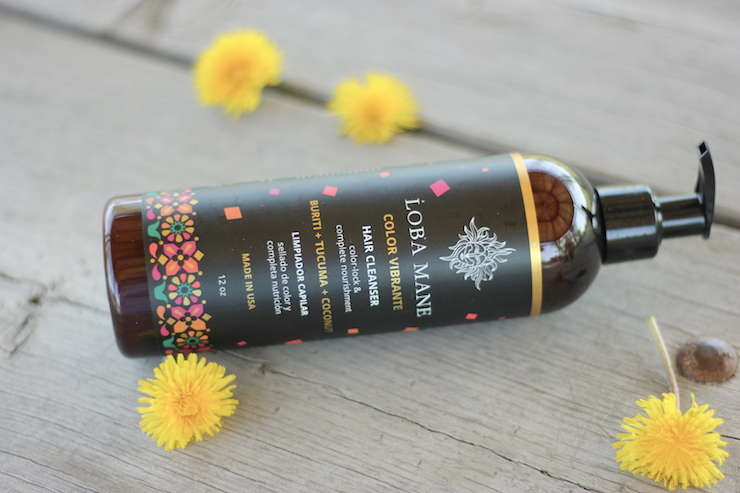 Coconut, Buriti, Tucama and Argan are the key ingredients of Loba Mane Illuminating hair oil. Though these ingredients are famous for their benefits to the hair and do not require any emphasis, I would like to mention that the Buriti enhances the color, preventing it from fading. This hair oil helps in controlling the frizz thus making dull hair look all healthy and nourished. A few drops of the oil (specifically 6 drops for my long hair) are what you need to cover them from few inches above the roots till the ends. I apply this oil on damp hair and it does make considerable difference in making the hair softer and manageable. I can actually feel the improved texture just by moving my fingers in the hair. Since it contains the goodness of hair beneficial ingredients, it helps in strengthening the tresses thus reducing hair fall due to breakage. My only concern with this oil is the increased shampooing frequency. I have an oily scalp that adds greasiness to the hair and when I apply this oil it quickens the process making me wash hair more frequently than when I normally do. That being said, it works great otherwise and I think it will make an optimum fit for normal to dry scalps.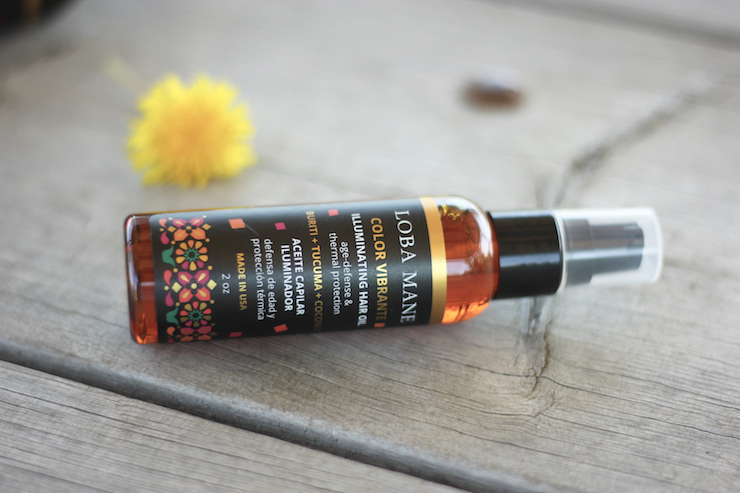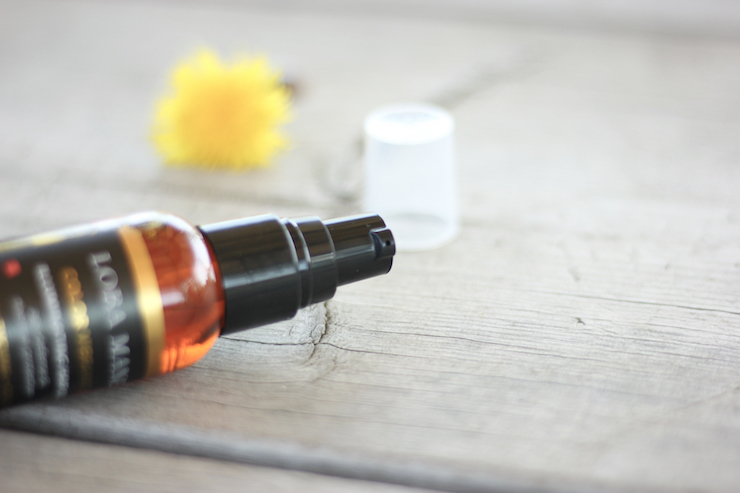 Just like the illuminating hair oil, Loba Mane styling cream is also enriched with three of the most beneficial ingredients: Coconut, Buriti & Tucuma. I am not much into heating tools but whenever I use I ensure that I have heat protectant on my hair. The Tucama strengthens hair from within, helps repair breakage and protects from environmental stress. The styling cream helps making the hairdo classier and gets the hair into a healthier state without making it sticky or weighing it down.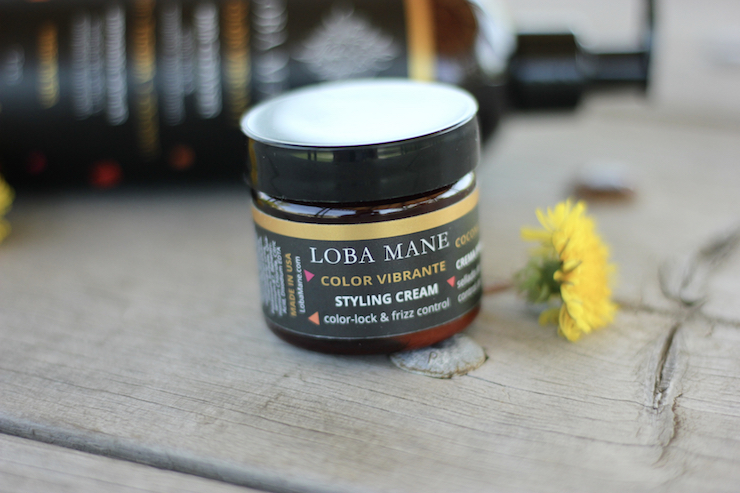 Things I like about 'Loba Mane Color Vibrante Hair Cleanser, Illuminating Hair Oil, Styling Cream'
– Free of sulfates, parabens, and silicones.
– Protects colored hair from fading thereby increasing the longevity.
– The shampoo is a nice option for dry scalp and everyday use.
– Illuminating oil controls frizz and makes hair manageable.
– The styling cream protects your hair from hot styling tools.
– Makes hair healthier and softer.
– Formulated with coconut, Tucama and Buriti which are known for their benefits to hair.
– Nice attractive packaging.
Things I do not like about 'Loba Mane Color Vibrante Hair Cleanser, Illuminating Hair Oil, Styling Cream'
– The hair cleanser is suitable for normal to dry hair types. Oily scalp people might not find it working that well.
– Illuminating hair oil is best suited normal to dry scalp as it weighs down my oily scalp hair.
Price of the products- Loba Mane Color Vibrante Hair Cleanser- USD 25, Loba Mane Illuminating Hair Oil- USD 27, Loba Mane Styling Cream- USD 23
Final Word- Overall, I would like to say if you have normal to dry scalp you better try these products. They are formulated with more beneficial ingredients and less chemicals so tend to provide benefits to the hair and scalp. Sounds interesting? Want to make a purchase? Click here Loba Mane