Festivals call for bright colors and glitter along with so many cheerful things happening around you. On one side where we girls pay attention to decorating our beautiful abodes, on the other we also expand our wardrobes with new attires that are ethnic and festival appropriate. My definition of celebration is dressing up well, cooking delicious food and spending time with family. For the sake of this post, I will stick to the dressing part only, and yeah I can keep speaking about festivals and celebrations all day long. 
Speaking of festival look, ethnic dress, jewelry, hairstyle, footwear and makeup are not the only things that define whether you are festival ready or not. It is your hands as well that should be well decorated as they do exchange all the non-verbal pleasantries. No matter how stylish and unique your bangles are, as long as your nails are not polished with bright shades your hands won't look festival-ready. If you want to showcase cheerful festival-ready hands, here is a list of 10 Nail Polishes To Paint Your Nails With This Festive Season. The list is not in order of preference; all are my favorite shades that I love wearing – especially in this season.
1) Lakme Free Spirit D416 Nail Polish
When I talk about celebration, red is the first color that crosses my mind. So of course, this list has to have a beautiful red nail polish. D416 is my favourite of all the red polishes I own. I hope you will like it too.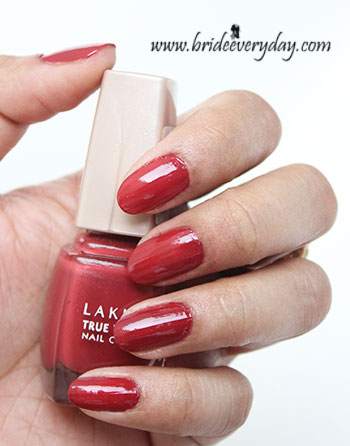 2) Lakme True Wear N236 FreeSpirit Nail Polish
N236 from Lakme is another gorgeous nail shade. This mauve color makes hands look pretty and feminine.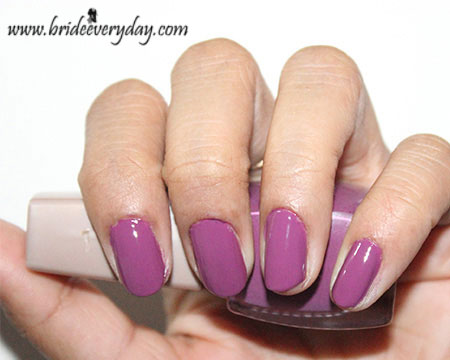 3) Maybelline Color Show Glitter Mania Nail Paint-Dazzling Diva (602)
I feel, glitter and Indian festivals go hand-in-hand. So you should have a glittery silver nail polish in your festival nail polish collection.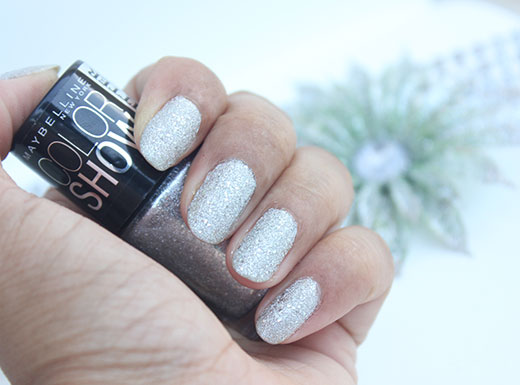 4) L'Oreal Color Riche Nail Polish Mysterious Icon Just like silver, a golden nail polish is also a must-have. Mysterious icon is a decent gold shade that will complete your festival look.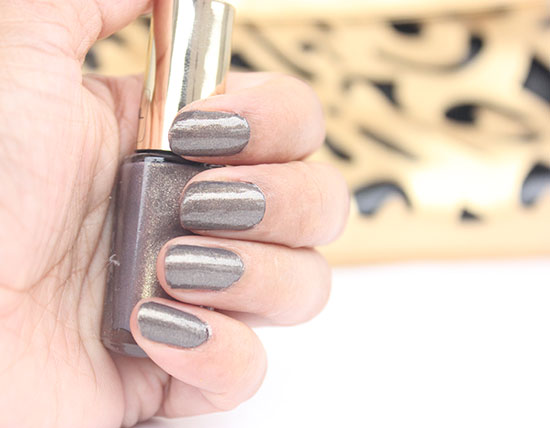 5) Maybelline Color Show Glitter Mania Nail Paint – Pink Champagne (607) Pink is another festive color. Though I love baby pink but for festival season I prefer going for bright shades that speak loud. I have added pink champagne to this list because of the glitter combination. It looks awesome and festival-appropriate when applied on nails.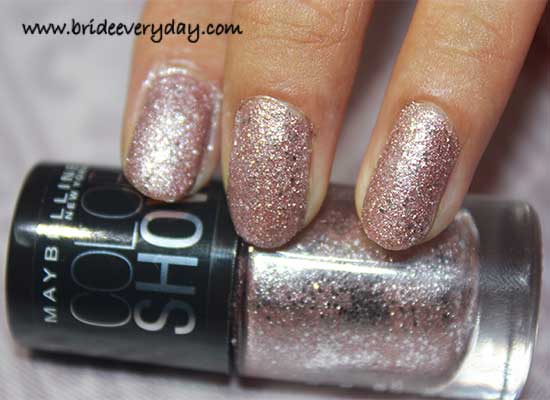 6) Revlon Nail Enamel Polish in Shade Cherry Berry 421 Speaking of bright colors, here is my favorite cherry berry nail polish from pink-color family. It is bright, loud and perfect for this season. It would suit all skin tones, making your hands look beautiful and festival-ready.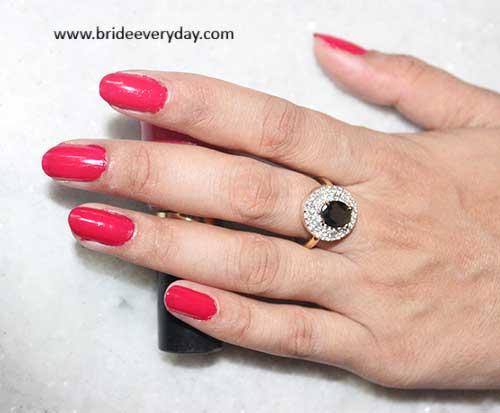 7) MAC Nail Lacquer Morange
Last week, when I went for ethnic shopping all I could spot was a touch of orange in every outfit. Just like outfits, orange has made its way to nail polishes as well. So go trendy with Morange on your nails.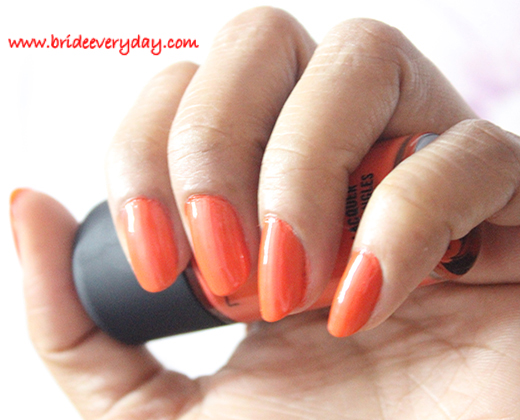 8) Lotus Herbals Colour Dew Nail Polish Peach Perfect 99 Peach perfect is a cute nail polish that does not speak loud but still make your hands look elegant and nails well-polished.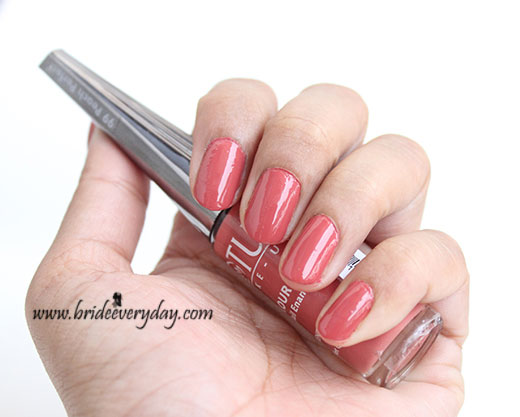 9) Wet n Wild Megalast Salon Nail Color- 213C On A Trip This is slightly a different color from the lot as it will not go with any other outfit. You have to be specific while wearing this nail polish. The salon like finish and excellent color pay off are what made it eligible for this list.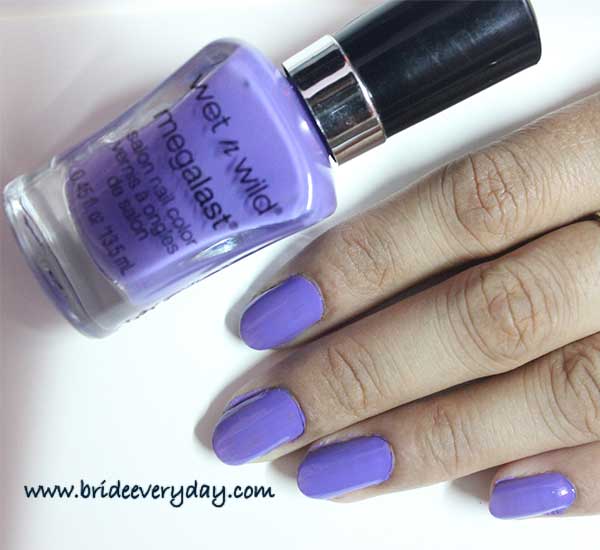 10) Cuccio Colour Nail Polish Shaking My Morocco This is another orange shade for this festival season. Its thin consistency makes it appropriate for nail art. So if you are into home nail art, give this polish a try- it would make your design stand out.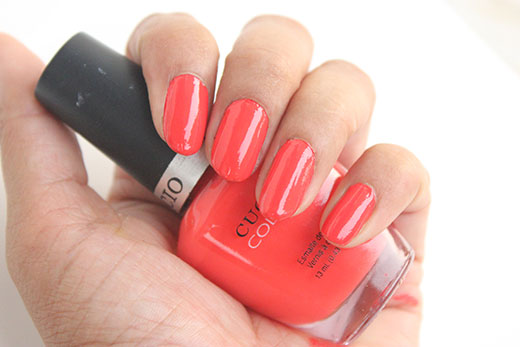 What do you think of this list ? What are your favorite nail polishes for the festival season?
You might also like reading these related topics
10 Gorgeous Ways To Style A Saree
10 Classy Up Hairdos For Parties And Weddings